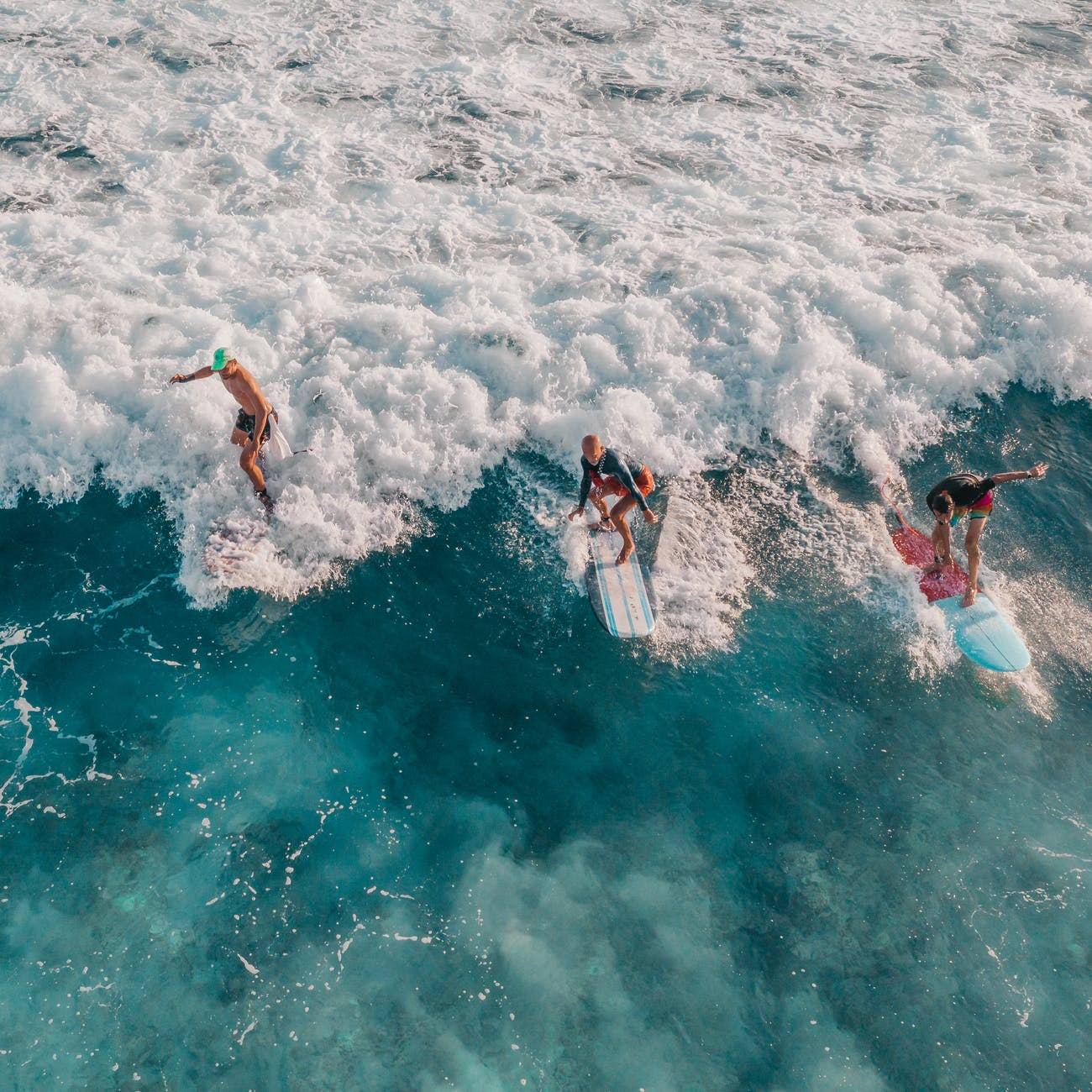 FIVE FEMALE OCEAN ACTIVISTS TO FOLLOW RIGHT NOW
We've found five incredible women who are working to save our seas
By charlotte brohier
8 july 2019
In celebration of Plastic Free July, the month long campaign by the Plastic Free Foundation, which helps people become more cognisant of plastic pollution. We've found five incredible women who are working to save our seas.
From Kristal Ambrose who runs youth camps on plastic pollution, to Archana Anand who is carrying out vital research into conserving coral reefs. Discover more about their day to day lives and the work they do which supports Goal 14: Life Below Water.
The Marine Biologist
Asha De Vos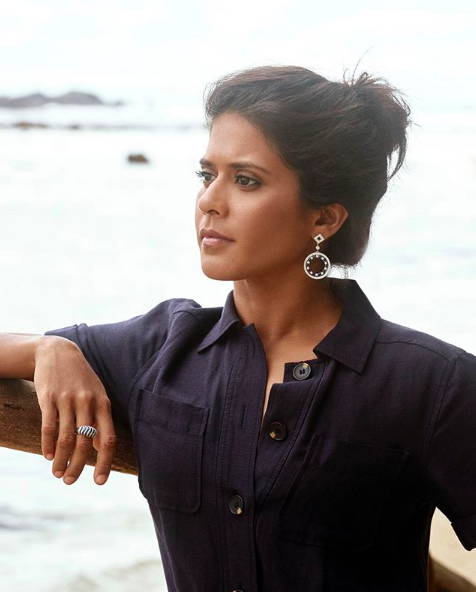 Image courtesy of: @ashadevos. Photo credit Dominic Sansoni for Colombo Jewellery Stores
Who: Asha De Vos, Sri Lankan marine biologist and ocean educator.
What she does: She founded Oceanswell, a non-profit organisation, which is working to change the trajectory around oceans. They are educating diverse young students from underrepresented nations in how to conduct marine conservation research, as well as, promoting to raise the conversation about our oceans. Asha also founded the 'The Sri Lankan Blue Whale Project', which is the first long term study on blue whales within the Northern Indian Ocean. This work is protecting the rare population of whales and has informed policies on a local and global level.
What she says: "Everyday is World Oceans Day for me. I'm either in, on or around ocean or I'm thinking about how to drive change. I feel intensely responsible about leaving this world a better place I found it."
Follow her at: @ashadevos
100% of profits from the sales of #TOGETHER products go to charities that advance the Sustainable Development Goals. Find out more here.
Image courtesy of: @missemilypenn
Who: Emily Penn, Welsh skipper and ocean advocate.
What she does: While on a biodiesel-run sailing expedition a decade ago, she saw plastic waste piled up on remote beaches in the middle of the Pacific, miles from human civilisation. Following that she co-founded eXXpedition, the all-women sailing crew that looks at the environmental and health impacts of plastic. Here she has taken the helm at multiple scientific sailing trips, all around the world. She has undertaken research examining ocean acidification. More notably, her research on toxins in the water has shown that they end up in the food chain and affect hormones. Suggesting an impact on women's issues such as puberty and breastfeeding. She is also the youngest and only female to receive the Yachtmaster of the Year, awarded by HRH Princess Royal, and the Seamaster of the Year award.
What she says: "We all share one ocean regardless of where we come from, so this is an issue that transcends all political boundaries and borders."
Follow her at: @missemilypenn
The Storyteller
Shannon Switzer Swanson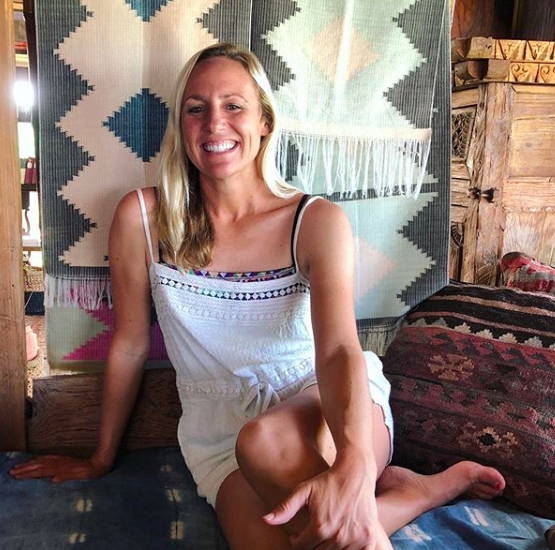 Image courtesy of: @shannonswitzerswanson
Who: Shannon Switzer Swanson, marine social ecologist and storyteller.
What she does: She has been in areas with Sama-Bajau fishers for nearly a year. She has been researching why marine conservation has had little success in these areas and why destructive practices are still in play. Shannon prides herself in the psycho-cultural approach undertaken to her marine ecology work. For the Sama-Baju people, fishing is both for subsistence and trade. So, Shannon has been underpinning how they relate to the environment on a philosophical level and this will aid an understanding of future conservation efforts. As well as this, she is a photojournalist - spreading activism through photographic storytelling - engaging community members as part of the research process which empowers marine communities.
What she says: "Fishing families salvage many things, even recovering empty plastic bottles from the beach to use as buoys for the agar lines. I feel honoured that I get to bear witness to their resourcefulness and learn from them."
Follow her at: @shannonswitzerswanson
The Scientist
Archana Anand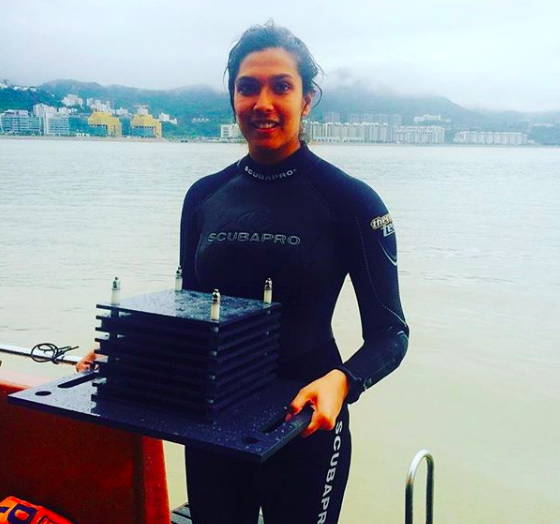 Image courtesy of: @womeninconservation
Who: Archana Anand, Indian scientist.
What she does: She has just finished her PhD at the University of Hong Kong's Swire Institute of Marine Science. Her PhD research was on water quality and its impact on biodiversity and ecosystem functions in human-impacted coastal marine environments – looking at coral communities in Hong Kong. Following being awarded the 2018 National Geographic Young Explorer grant, she will now be heading to India to study the impact of global change on coral reefs in the Andaman and Nicobar Islands. Her work will be vital in helping coral reef conservation efforts, which leads to mitigating the impacts of climate change. She is also an editor at Current Conservation – a magazine run by scientists in India to communicate science to the public using simple language and art. While she may not have a prolific following, she is certainly one to watch.
What she says: "The Andaman and Nicobar Islands are a cornucopia of life on this planet, yet remain scientifically unexplored. I can't express enough gratitude to folks who have given me an opportunity to support this research"
Follow her at: @arch_anand
The Youth Educator
Kristal Ambrose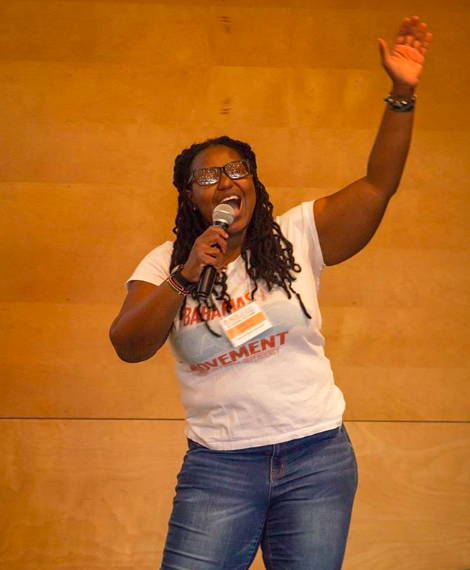 Image courtesy of: @bahamasplasticmovement
Who: Kristal Ambrose, youth educator, marine plastic pollution researcher and dive-master.
What she does: She founded the Bahamas Plastic Movement (BPM). In 2012, Kristal went to study the Western Garbage Patch and it was worse than she had ever imagined. Upon returning she felt impassioned to raise awareness around the concentration of plastic on the beaches and in the seas - in her home of The Bahamas - so launched the BPM. It is a youth-led initiative, which aims to educate the next generation. They run free summer camps, with activities including trips out to sea to investigate how many micro-plastics are on the sea surface. They have also dissected mahi-mahi - a popular Bahamian fish - to find plastic in the stomachs. Not only is it inspiring youths, but because of Kristal, the Bahamian government has committed to banning all single-use plastics.
What she says: "My job as an activist now is to hold them [the Government Ministers] accountable. They made this commitment, which is great. And they're going to have to see it through."
Follow her at: @bahamasplasticmovement
ABOUT #TOGETHERBAND
Sustainability is at the heart of everything we do. All of our products are made from recycled materials and proceeds from sales go to projects and charities that advance the UN's 17 Sustainable Development Goals. Choose from recycled Ocean Plastic® wrist bands, sunglasses made from recycled CDs, compostable phone cases, and more. Shop now!