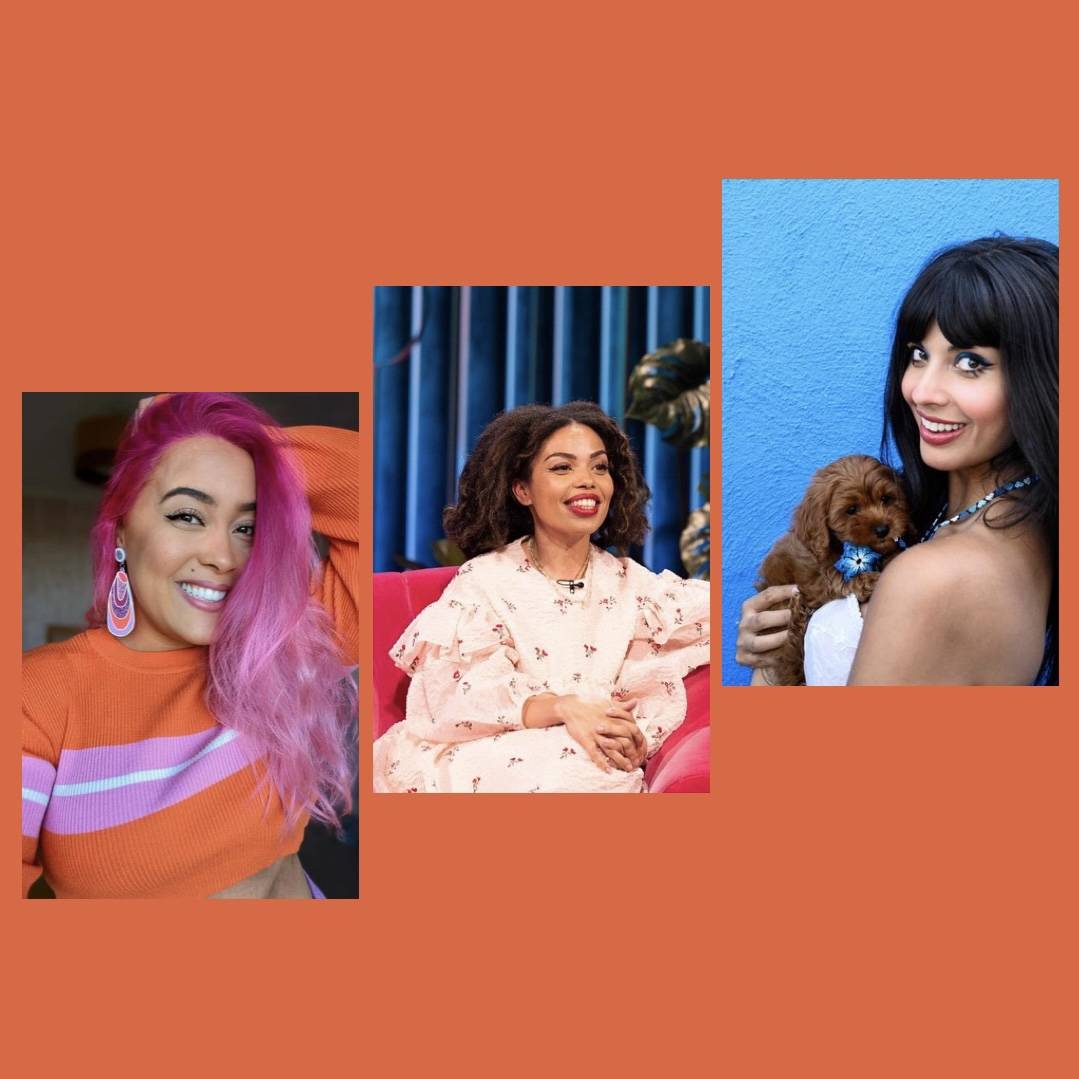 10 Empowering Women And Girls To Follow On Instagram
From changing the law to drumming with the Foo Fighters, meet the gender equality champions whose accounts we love
By hannah rochell
1 march 2022
Want to be inspired when scrolling on Instagram? It's time to inject some serious female empowerment to your feed - and just in time for Women's Month, which runs for the whole of March.
1. The policy changer: Nyome Nicholas-Williams
Known as @curvynyome on Instagram, this photographer-turned-model has used her platform to give visibility to Black women in fashion and on Instagram. Literally. When pictures of her were unfairly flagged for nudity and removed by the platform in 2020, a viral campaign #iwanttoseenyome was noticed by Instagram's CEO Adam Mosseri, who subsequently apologised and promised to alter policies to ensure the same wouldn't happen again.
2. The actor: Jameela Jamil
She's the presenter-turned-actor we all fell in love with playing Tahani in HBO's The Good Place, but Jameela Jamil is as well-known for being an equality and mental health advocate as she is for her on-screen talents. Whether it's on Twitter or Instagram, she's never afraid to call out people and behaviour that is damaging, bigoted or detrimental to women and those who identify as female. Jameela is a #TOGETHERBAND Goal 5 Ambassador read more here.
3. The political activist: Gina Martin
After posting on Facebook about a personal upskirting incident, Gina Martin spearheaded the subsequent campaign that saw the Voyeurism (Offences) Act come into force in April 2019. Also an author, she is an ambassador for UN Women and founded Gina's Ink Girls, raising money for marginalised communities via original artworks.
4. The academic: Emma Dabiri
This academic and broadcaster is also the author of the bestselling books Don't Touch My Hair and What White People Can Do Next. Her Instagram account champions anti-racism, charts her varied career, showcases snippets of poignant literature and also serves as a platform for her incredible sense of style, all with a touch of Irish charm.
5. The illustrator: Florence Given
This record-breaking author and podcaster was the youngest person to hold a position in the top 5 of the Sunday Times best-seller list for twelve consecutive weeks in a row. The book in question was her debut Women Don't Owe You Pretty; published in 2020, it confronts oppressive attitudes towards women and their bodies using essays and Given's signature bold illustrations.
6. The body positivity blogger: Megan Jayne Crabbe
Megan delights her followers with candid and colourful pictures of her, peppered with self-confidence affirmations and joyful videos of her having fun with her sister Gemma, for whom she is a caregiver (Gemma has cerebral palsy). Fans of Megan can also subscribe to her regular newsletter.
7. The musician: Nandi Bushell
11 year-old Nandi is a drumming sensation and her account (which is run by her parents) documents not only her extraordinary talent but her journey from drumming along to tracks at home, to finding herself jamming with the Arctic Monkeys and playing onstage with the Foo Fighters. In a traditionally male-dominated world (something demonstrated by the heroes she has met), we love that Nandi is already making a name for herself and can't wait to see her career progress.
8. The confidence club founder: Liv Purvis
9. Liv Purvis is a fashion, beauty and travel blogger who founded an online platform called The Insecure Girls' Club in 2018 in a bid to offer women a safe space to discuss their anxieties and insecurities surrounding modern life. The club has since expanded to include a published handbook, which she describes as 'the Pret juice shot of literature'.
9. The poet: Amanda Gorman
At just 22-years-old, Amanda Gorman was the youngest poet to deliver an inaugural address at the swearing in of US President Joe Biden. In 2015 she was named the first-ever Youth Poet of Los Angeles, two years later became America's first national youth poet laureate, and in 2021 became the first ever poet to perform at the Super Bowl.
10. The photographer: Alexandra Cameron
Many of the women on this list have sat in a barn in Cambridge, partially open to the elements, to be shot in natural light by the photographer Alex Cameron. Why? Her signature diffused light creates the most beautiful portraits, and we love the powerful, inspiring women she chooses to capture.
100% of profits from the sales of #TOGETHER products go to charities that advance the Sustainable Development Goals. Find out more here.