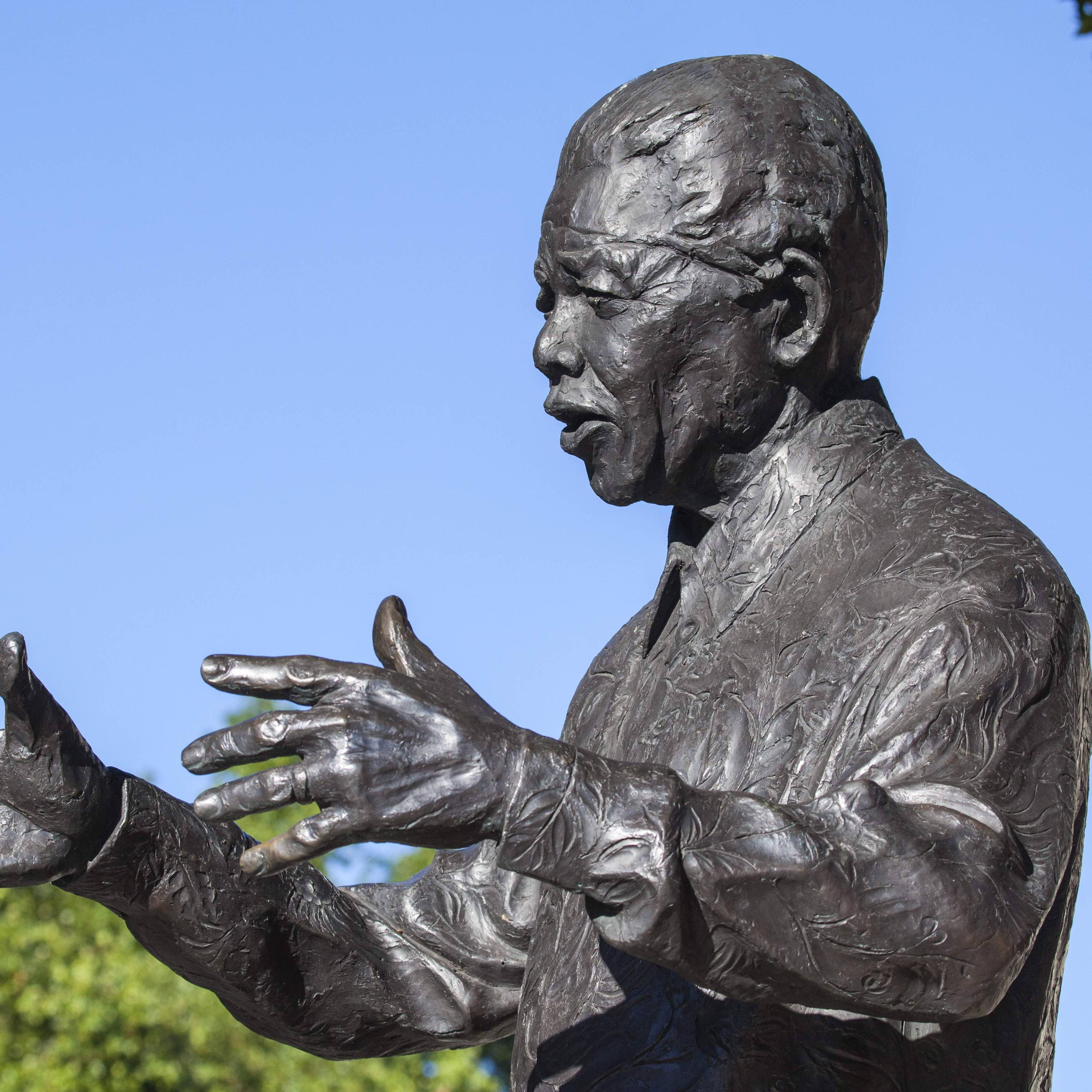 Goal 10: Reduced Inequalities
BLACK HISTORY MONTH must do list
Here's what to watch, read and listen to right now
By EMMA ELMS
2 OCTOBER 2020
The Insta-event - @sharethemicuk
A special #SharethemicUK takeover launched on 1st October with over 70 white celebrities including Victoria Beckham and Gwyneth Paltrow handing over their Instagram accounts to a range of inspiring Black women. The campaign's aim is to 'amplify the voices' of Black women and share their stories. High-profile pairings include: June Sarpong posting via Victoria Beckham's Instagram account (to her 28.7 million followers); author/broadcaster Emma Dabiri posting to Gwyneth Paltrow's 7.4 million followers and entrepreneur Sharmadean Reid (founder of WAH Nails and Beautystack) taking over the Instagram account of make-up artist Charlotte Tilbury.
The #SharethemicUK campaign launched in the UK, following its huge success in the US in June. 'Today, more than ever, it is necessary that we create a unifying action to centre Black women's lives, stories and calls to action,' the organisers explain, who include Bozoma Saint John, Luvvie Ajayi Jones, Glennon Doyle and Stacey Bendet Eisner.
Described as a podcast 'for mixed race people everywhere', co-hosts Emma Slade Edmondson (a sustainability expert and creative director) and fashion blogger Nicole Ocran started the show Mixed Up to offer an 'unfiltered perspective on the mixed race identity'. Rated five-star, the show covers everything from interracial relationships and growing up mixed race, to body positivity and 'hair equality' with guests sharing their own personal experiences.
The Book - 'The Power of Privilege: How White People Can Challenge Racism' by June Sarpong
The death of George Floyd which sparked the worldwide Black Lives Matter protests brought home the vicious reality of racism that still persists today. After spending four years researching, writing and speaking about the benefits of diversity for society, broadcaster June Sarpong, the BBC's Director of Creative Diversity has penned this brilliant guide, packed with practical advice and solutions, so those afforded privilege can begin to challenge and undo the limiting beliefs in society and help build a fairer future for all. See our recommendations for other must-read anti-racist books here.

The Influencer - Archie Madekwe
Using the hashtag #TeachBlackHistory, British actor and #TOGETHERBAND ambassador Archie Madekwe, told his 17K followers on Instagram recently: 'Black British history is British history. It isn't niche. It's not a trend. It isn't a pop-up stand or a fleeting moment. It's an ongoing conversation. Black history is history.'

Archie is a proud supporter of The Black Curriculum, a social enterprise campaigning for Black British History to be taught in and out of schools nationwide – all year round. Founded in 2019 by a group of young people wanting to address the lack of Black British history in the UK curriculum, the project runs teaching programmes for pupils aged 8-16 across the UK, to provide a sense of belonging and identity, and improve social cohesion. Find out how you can help here.
New York-based artist Kara Walker is internationally acclaimed for her explorations of race, gender, identity, sexuality and violence. Best known for her Black cut-paper silhouetted figures, exploring the history of slavery, Kara is renowned for her provocative installations. Her ambitious, 13-metre high masterpiece 'Fons Americanus' – a working fountain – is housed in the Turbine Hall at London's Tate Gallery.
Inspired by the Victoria Memorial in front of Buckingham Palace, instead of being a celebration of the British empire, her fountain explores the entwined histories of Africa, America and Europe, referencing the transatlantic slave trade and the ambitions and fates of people from all three continents. Combining fact and fantasy, one art critic commented: 'the piece is so loaded with art-historical and cultural references that you could teach an entire college history course without leaving Turbine Hall.' Go see.
'In years gone by, October has been the only time of year when the UK talks about the achievements of Black people in Britain,' writes Catherine Ross, Guest Editor of Black History Month 2020. 'Hopefully, the events of 2020 will be a catalyst for Black history to be shared much more widely – in museums, galleries, schools, universities, public spares and communities.'
With this in mind, check your cultural consumption all year round. Are you hearing from a diverse enough range of voices? Take a tip from the BBC's Director of Creative Diversity June Sarpong and 'check your circle' too. 'How diverse is your social circle?' she asked, on publication of her brilliant 2017 book 'Diversify: Six Degrees of Integration'. 'If it's not diverse enough… then create a new connection.'
Join us in supporting UN Goal 10: Reduced Inequalities which aims to ensure equal opportunities and end discrimination. Proceeds from sales of Goal 10 #TOGETHERBANDs go to the United Nations Development Programme (UNDP) which aims to reduce inequalities in over 170 countries around the world.