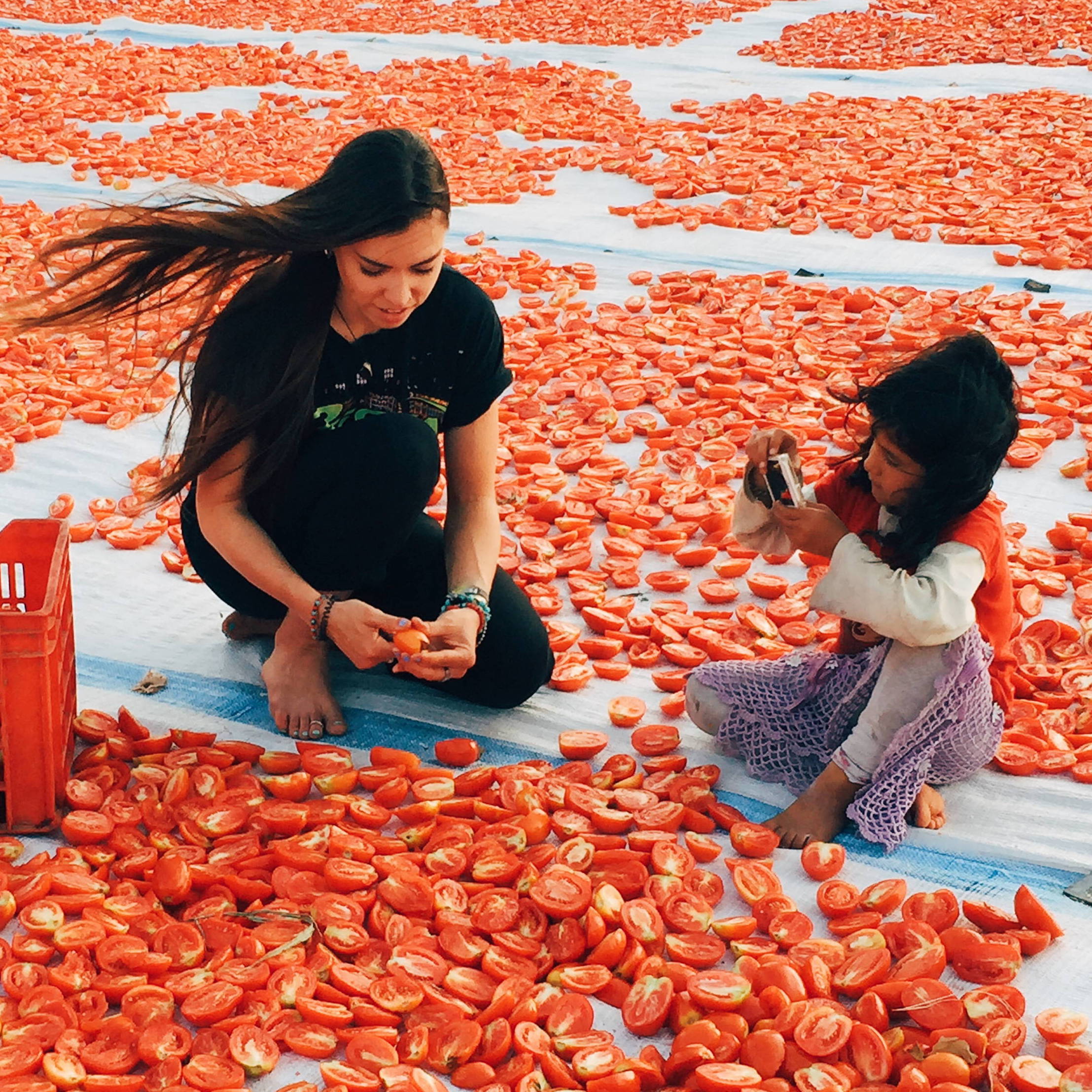 'IF YOUR NEIGHBOUR'S HUNGRY YOUR PIZZA ISN'T GOING TO TASTE AS GOOD'
Jaz O'Hara, founder of The Worldwide Tribe, an organisation that supports refugees, tells us about her foster brothers who inspired it all
By hannah rochell
18 August 2021
Jaz O'Hara immersed herself in the world of refugees when her parents fostered a 13 year-old asylum seeker called Mez in 2015. They have since fostered three more young men, including Arash, who joined her family in 2017 after fleeing Afghanistan, and whose journey she recounted on Instagram this week.
We caught up with the #TOGETHERBAND ambassador back in 2019 to hear about her work with her organisation inspired by Mez: The Worldwide Tribe. Head over to The Worldwide Tribe's Instagram page for invaluable information and resources on the unfolding events in Afghanistan.

Tell us about your family
In 2015 my mum and dad wanted to adopt or foster a child because my youngest brother was turning 18 and and there's 4 of us, so they'd suddenly have no kids at home. They were keen to take on an older child because we were all already grown up, so they were likely to get a teenager. They were likely to get a boy because they didn't mind that either, and they were likely to get a foreign child. A lot of people are a bit scared of taking on someone that doesn't speak English, but my mum and dad saw that as a challenge that they were willing to take on.
So my first new brother arrived in the UK in the summer of 2015 and was placed with my family in July. His name is Mez and he's from Eritrea, where he was fleeing compulsory military service. You have to first make it to the UK illegally before you can then get placed with a family and claim asylum; he did that by hiding underneath the Eurotunnel train. It took him about a year to cross the Sahara and the Mediterranian, and then he lived in Calais alone, but he was still only 13 by the time he got to England. He left with two friends but one of them died in the desert and he got separated from the other one along the way in Libya. He did a lot of big chunks of the journey alone which is mad because he was so little when he arrived. My parents have now taken on three adopted sons.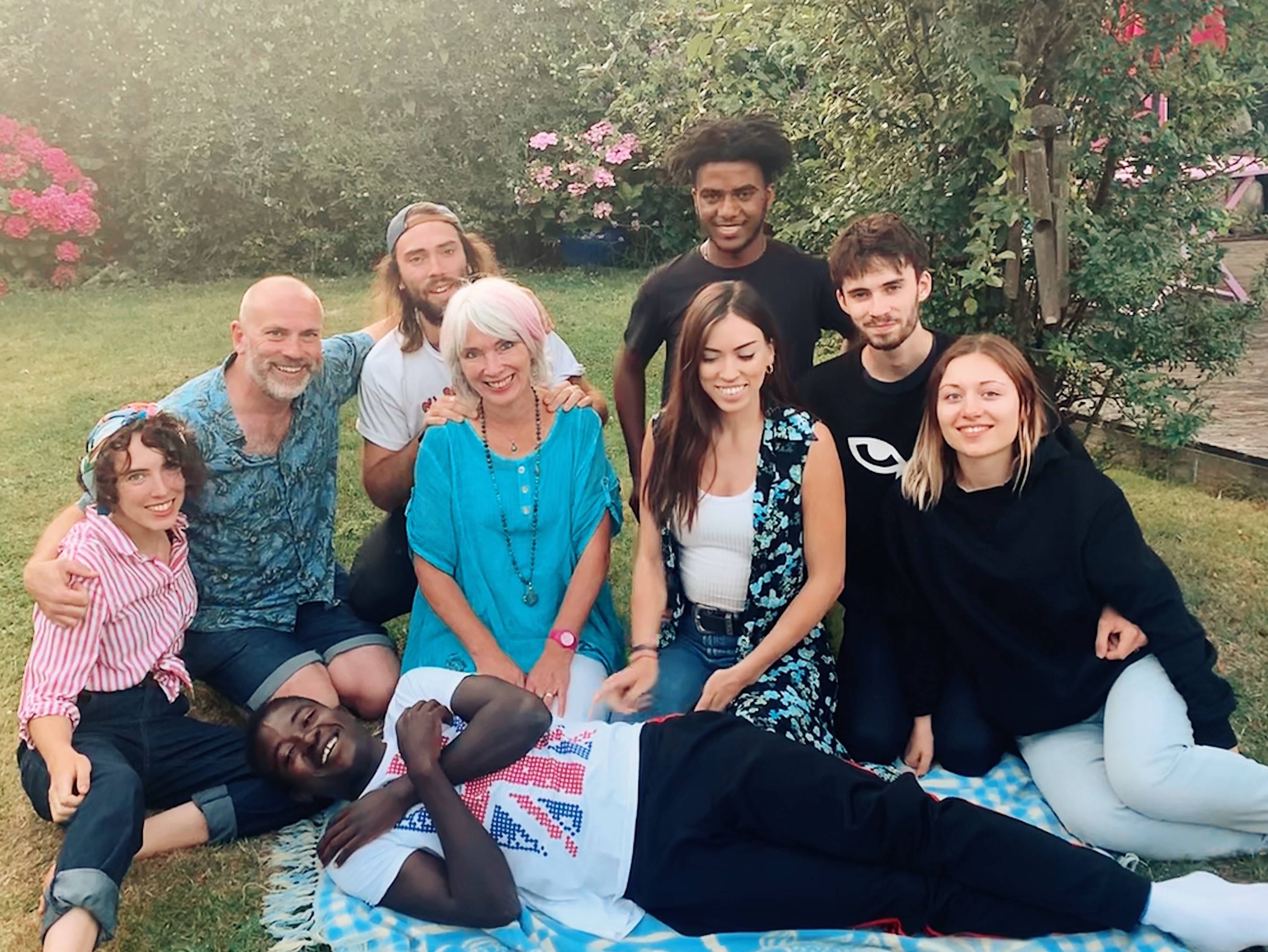 Why did you start The Worldwide Tribe?
Before Mez came to the UK we were reading about the Calais Jungle because there were quite a lot of unaccompanied minors arriving from there in the UK, so it was likely that my new brother or sister would be coming via Calais. We were not getting answers about the human side to the story, and that's what inspired me to initially go to Calais to see if I could find out a bit more information.That was really the start of The Worldwide Tribe; I wrote a Facebook post about that first trip that gained a lot of traction and raised a lot of money very quickly and unexpectedly, and really sparked an outpouring of support for the camp. At the beginning we were overwhelmed by the amount of physical donations we were getting - we had warehouses across London and drop off days.
What does The Worldwide Tribe do?
It was very organic in its creation, so it's done lots of things over the years because it's changed with the needs. Initially, we were focusing on distribution of physical stuff - tents, sleeping bags, things like that - but over time we've developed into storytelling and raising awareness. There's a real need for a shift in narrative around refugees and asylum seekers, not just in the UK, but across Europe - a lack of understanding and compassion towards this movement of people - so we made lots of films and really tried to overturn some of those negative stereotypes.
Mez does lots of talks with me now. We also run and support various projects on the ground - grassroots groups that we support by talking about them through our social media channels to encourage people to volunteer or to donate or get involved in some capacity. Really, it's a hub, an online community where people can share stories and learn more about the refugee crisis.
Why is WiFi important in refugee camps?
People think that WiFi is not a necessity, but communication with family members and access to information about asylum claims or to education are all important for more sustainable long term growth. One of our initial projects was installing WiFi in camps - in the Jungle there was no WiFi network because it was just tents, but people started to ask to borrow our phones or if we could hotspot them, so it was really interesting to see the needs develop as basic needs started to be met.
I was working with my brother at the time and we brought on two other amazing team members to build the first WiFi network in the Jungle, which then went on to get demolished with the camp. What we then recognised was a need for a more mobile solution - WiFi boxes that are very rugged and contained and can power up to 1,000 users with internet connection. That has gone on to be a project in its own right called Jangala WiFi; there are now boxes in 27 locations and we don't need to go there because the box doesn't need a network engineer.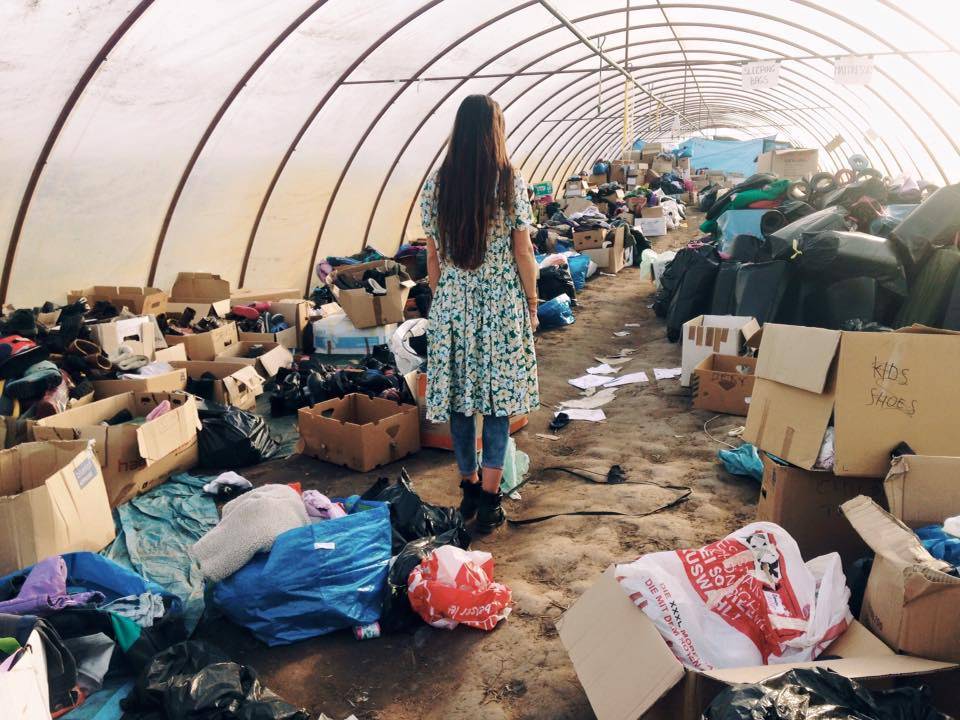 What would you say to someone who thinks that refugees aren't their problem?
To say that it's not your problem is to not recognise that we are all affected by it, and impacted by it, and responsible for it. Storytelling is a really important piece of that; to have that understanding and awareness of this global community that we're all a part of. It's that idea that we're all connected somehow and if your neighbour's hungry, then your pizza isn't going to taste as good. We all need to elevate communally - leaving some people behind is not going to work if we want to grow as a human race. Bringing it back to each individual story is a way that people can relate to and see themselves in the people that are caught up in this, because it could very easily be the other way around.
Is there a specific story you're really proud of?
Right at the beginning, the camp was having lots of trouble with fires because people were living in highly flammable tents, and they were cooking and keeping warm with fires and using candles, so it was dangerous. There were a couple of fires that wiped out big chunks of the camp and the fire brigade were slow to come and found it difficult to get in because of the terrain. So we worked with the team that does the fire displays at Glastonbury - Arcadia - to get the funding to make a purpose built four-wheel drive fire truck. We trained up people in the camp to be the fire fighters and that was a really effective project.
Tell us about The Worldwide Tribe Podcast
It's a really nice way to give space to these voices that are often going unheard. Each episode is 45 minutes and is the story of a person that I've met along the way. One is a search and rescue worker from Nottingham who works in Lesbos. He has the most incredible story about when he rescued a baby from the water off the coast of Lesbos, and the way that he tells it is amazing.
What do you have planned for the future?
I want to make a film about Mez and his journey to highlight the laws around family reunification in the UK. It's really difficult for Mez to ever be reunited with his family because his gaining asylum in the UK means that he can never go back to Eritrea. But his family are in Eritrea and there's no legal way of them coming to the UK. His younger brother has now left Eritrea and fled to a refugee camp in Ethiopia. Mez is supporting him financially and would love to see him, so I'd like to make a film about them being reunited after 5 years of not seeing each other and also highlight the restrictive laws that we have. His brother has a choice to either stay in this refugee camp or illegally try to cross borders across Libya and the Sahara and the Mediterranean, which is getting increasingly difficult and treacherous, so Mez doesn't want him to do that. Mez can't apply for family reunification with his brother, but he could do that if it was his son.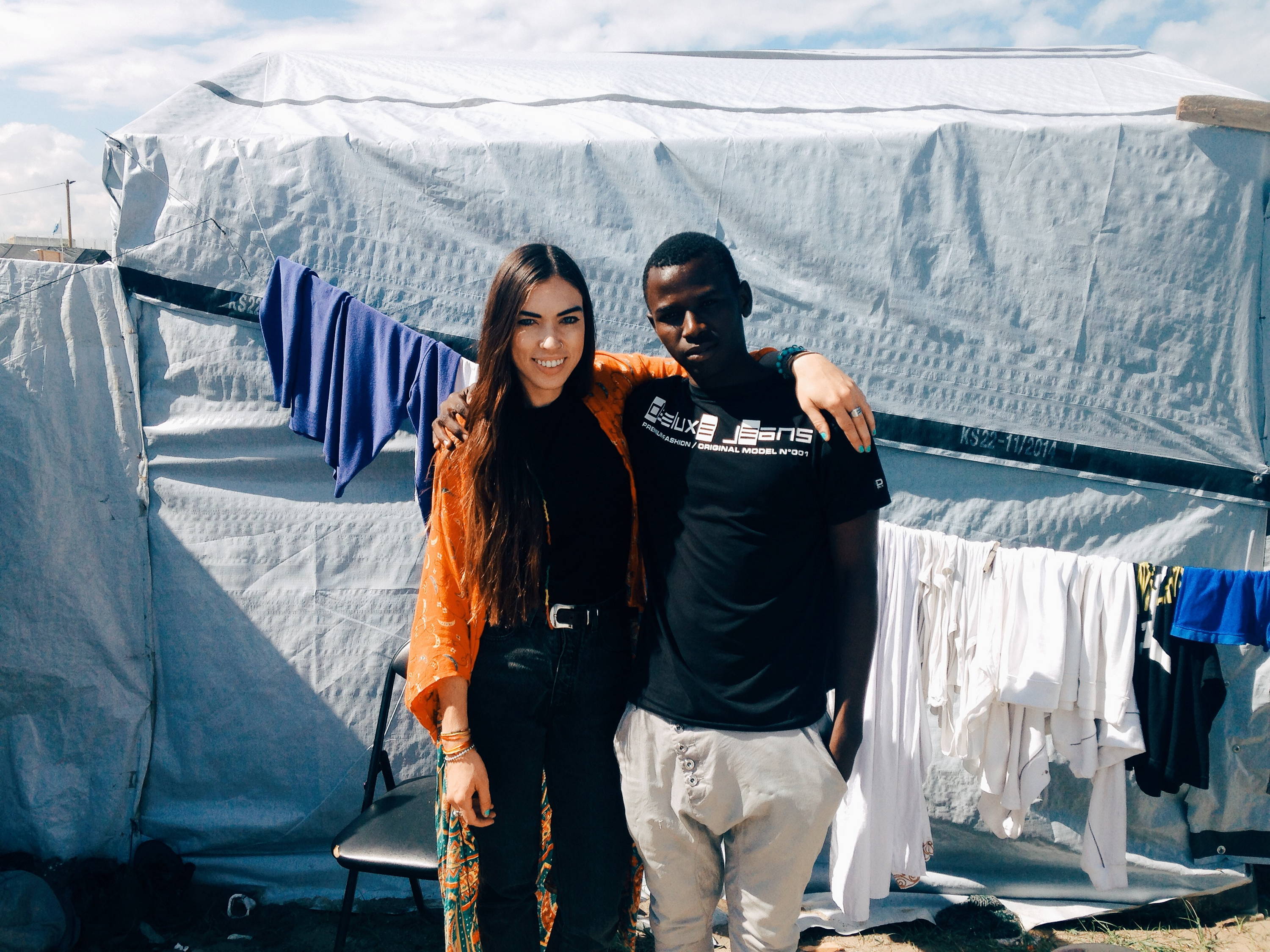 Tell us why you are supporting #TOGETHERBAND
Most people that I'm working with are fleeing war and persecution or compulsory military service. I'm meeting doctors and lawyers and engineers and university lecturers. There's a common misconception that they might be fleeing poverty but actually it's the other way around - they're putting themselves into a life of hardship. So I'm supporting Goal 1: No Poverty because people are living in camps in Europe that are below anything I've seen before with no human rights or human needs being met.
Who are you sharing your second band with?
I'm sharing my second band with my boyfriend Josh [Coombes]. He cuts hair for people living on the street. Even though we're working with different people, both of us are trying to use social media to tell stories and humanise some of the issues and stigmas.
Read more about The Worldwide Tribe here.
This was originally published in August 2019 and has since been updated
100% of profits from the sales of #TOGETHER products go to charities that advance the Sustainable Development Goals. Find out more here.