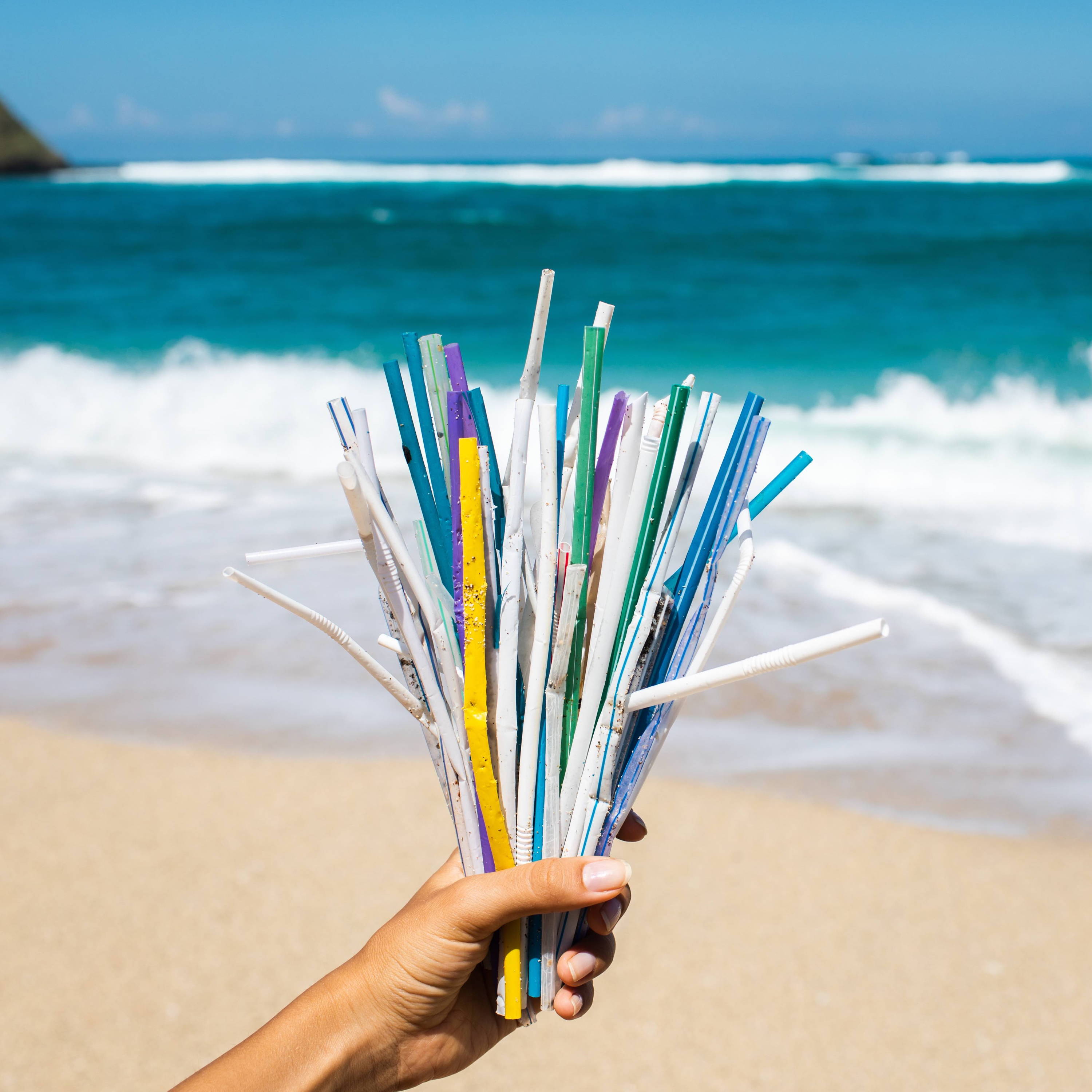 Goal 14: Life Below Water
Which countries have banned single-use plastics?
It's now illegal to sell or provide some of plastic pollution's worst offenders
By hannah rochell and leanne walstow
30 june 2021
Previously people in England used a whopping 4.7 billion plastic straws every year, but as of October last year, single-use plastic straws (as well as stirrers) were banned in England. The measure was originally meant to come into force in April but was delayed due to coronavirus restrictions. Many companies, including small independents and large businesses like McDonald's, had already made the move to ban plastic straws due to customer demand, but now it is mandatory. Hospitals, bars and restaurants will still be able to provide plastic straws for those unable to use alternatives due to medical conditions.
From October 1st, selling or providing plastic drinks stirrers or plastic stemmed cotton buds in England - which the country uses an estimated 316 million and 1.8 billion of respectively every year - also became illegal, and on 3rd July this year, the EU followed suit. The EU directive not only banned straws, stirrers and cotton buds, it also targets plastic cutlery, plates and food containers - a smart move given that a recent study by the University of Cádiz, Spain, showed takeaway items to be the third most common type of ocean plastic.
The new EU laws also take aim at plastic bottles (the second biggest ocean plastic offender), setting it down in law that these bottles must contain at least 25% recycles plastic by 2025 and 30% by 2030. The directive has also set a collection target of 90% recycling for plastic bottles by 2029, diverting as much waste as possible from landfills and our oceans.
New government plans in the UK announced in August will see this country begin catch up with the rest of the EU by banning single-use plastic plates and cutlery, as well as polystyrene cups. However, the timeline for the ban to be put in place currently stands at a few years - a delay which campaigners are labelling unacceptable given the climate emergency that we are facing. From April 2022 a plastic tax will hit companies who use plastic packaging that contains less than 30% recycled materials in a bid to decrease use of virgin plastics.
While it's a welcome start, we still have plenty of single-use plastic left to tackle which litter our environment, release toxic gases and substances when incinerated, and use energy to produce when reusable alternatives are available. And there are still more countries to get on board - for example, in the US alone, an estimated 500 million plastic straws are used every day and only three states have banned plastic straws completely.
100% of profits from the sales of #TOGETHER products go to charities that advance the Sustainable Development Goals. Find out more here.