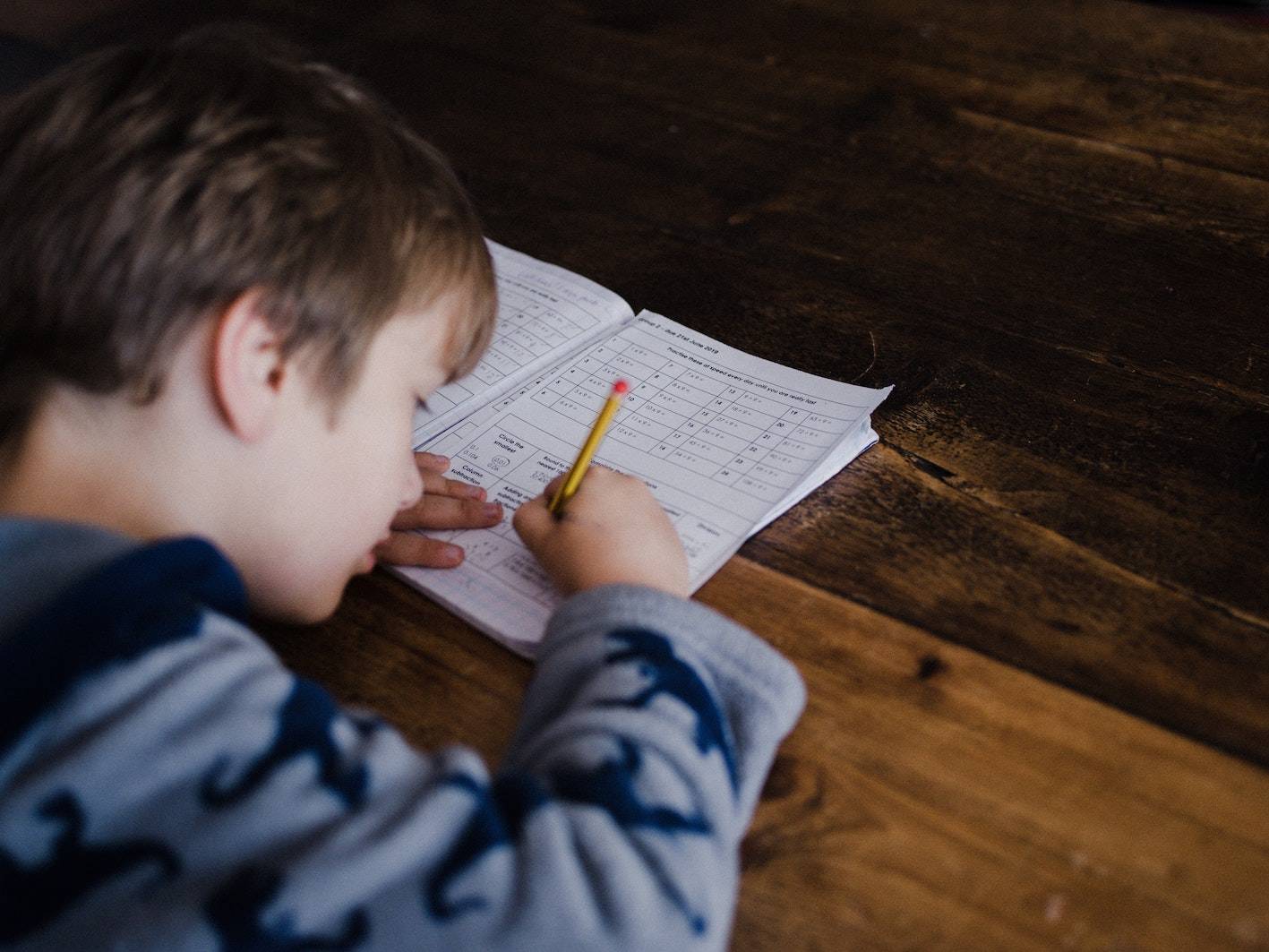 The Free Celebrity Classes Making Homeschooling (A Bit) Easier
While we're all staying safe at home, many of us with children are discovering the joy of homeschooling. The trouble is, unless you are a teacher yourself, you could see it as less of a joy and more of a complete nightmare! Whether you're finding trigonometry tricky or are horrible at history, don't panic, because there are plenty of celebrities who are here to help.
From P.E. with Joe Wicks to music with Mylene Klass, we've rounded up the best resources to keep children educated and entertained. And best of all, they're all free or very low cost!

The breakout star of these uncertain times has to be fitness guru Joe Wicks, whose free daily thirty minute live PE workout on his YouTube channel has been a hit up and down the UK with parents and children alike, with over a million views and endless comments of appreciation. It's live every weekday at 9am (GMT), and available to stream later too.
Maths with Carol Vorderman
Mathematics mastermind and national treasure Carol Vorderman, best known for co-hosting Countdown, is currently offering free Maths lessons for children aged 4-12 years. Usually her online service costs £2 a week, but is free while the schools are closed. Register to her website for a variety of resources and games.
English with David Williams
Comedian David Williams, best known for appearing in Little Britain and judging Britain's Got Talent, has released 30 audiobooks to help children keep up with their reading. Posting on Twitter, he wrote: "I'll be releasing an audio story every day for the next 30 days for free. First up is The Terrible Triplets! Enjoy. Xxx".
Myleene, who shot to fame in the reality TV show Popstars in 2001, is also an accomplished pianist and was a music teacher before she was a member of the chart-topping group Hear'Say. Her free music lessons - 'Myleene's Music Klass' - are available for free on her YouTube channel, where you can learn how to play your name using rhythm, or the difference between major and minor.

TV presenter Dan Snow's history documentaries are perfect for older children with a thirst for knowledge. His 'History Hit' documentaries cover subjects including World War II and Jack the Ripper, and are available to watch via his website. The first 30 days are free, and the following month is just £1 when you use the code 'twitter'.

Science with Professor Brian Cox
BBC radio presenter Robin Ince and a whole host of guests are joining everyone's favourite star-gazing scientist for #shamblesstayathome - a live Q&A on the Cosmic Shambles Network. Simply email any science questions to stayathome@cosmicshambles.com, and the team of experts will answer them at 3pm every Saturday.

Nature with Steve Backshall
If you're spending more time looking at the things that live in your garden, wildlife TV presenter Steve Backshall is doing a weekly live session, where he will answer any nature-related queries your children may have. Post any questions in his Instagram comments, and he will answer them on his YouTube channel every Wednesday at 9:30am (GMT).
Cooking with Theo Michaels
Even if you've been struggling to get to the supermarket, don't discount chef Theo Michaels's YouTube cooking sessions, which focus on using flexible ingredients and stuff you're likely to already have in the kitchen cupboard. Lists of ingredients are available in advance on his Instagram bio, and the live sessions are every Monday, Wednesday and Friday at 4pm (GMT).
Right now it's important that we act fast - together.We need your help to raise vital funds to support the COVID-19 response.
We have set up the #TOGETHER FUND with the BOTTLETOP FOUNDATION to raise money to ensure patients can access the care they need, as well as supporting disease prevention and frontline health workers across the globe.
The #TOGETHER FUND is administered by the BOTTLETOP FOUNDATION who will distribute funds in the following way:
50% of the funds we raise will go to COVID-19 Response Funds; split equally between UN COVID-19 Solidarity Fund for WHO and Médecins sans Frontières.
50% of the funds will go to the life-changing programmes addressing the UN's Sustainable Development Goals that are critical to our planet's future.