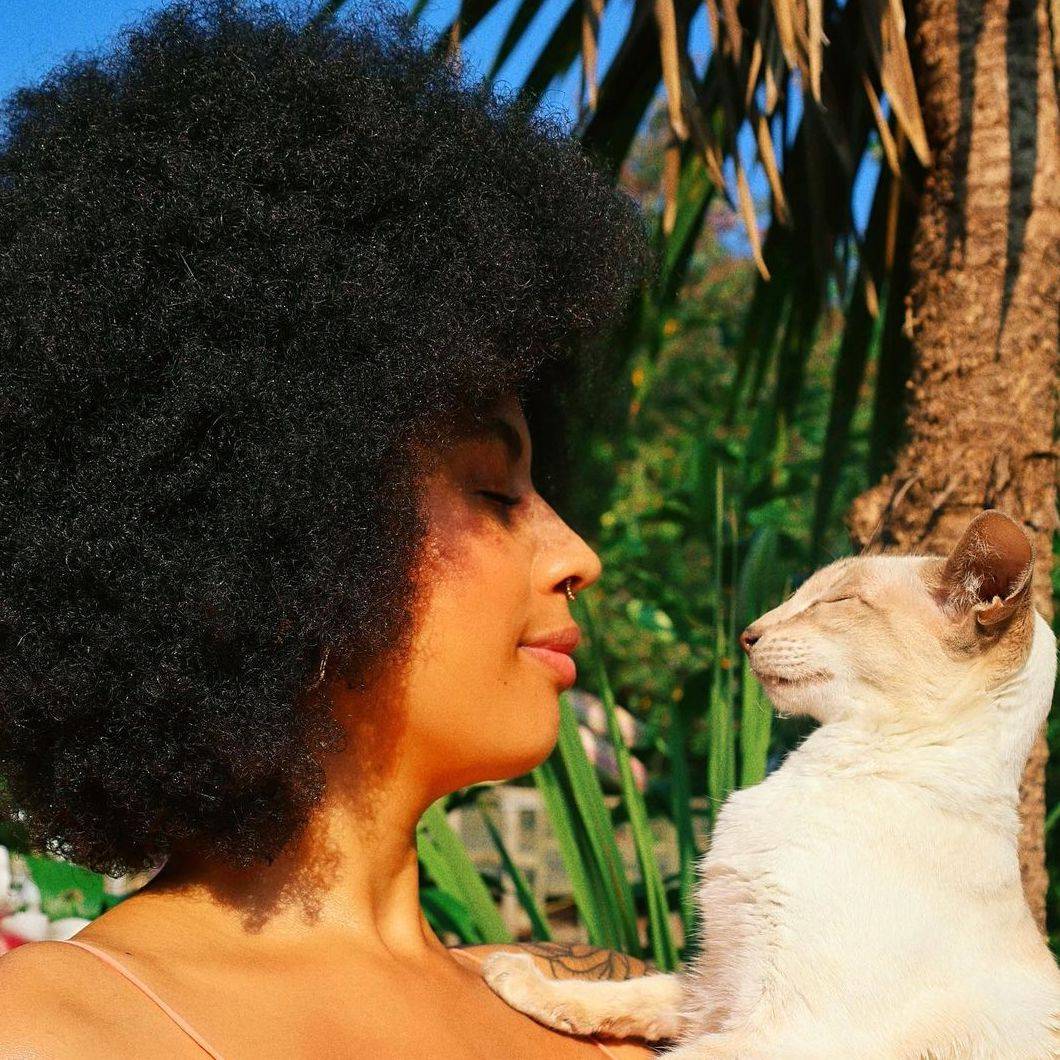 Goal 12: Responsible Consumption and Production
The Best Vegan Influencers To Follow On Instagram
From beauty mavens to foodies and lifestyle influencers, here are our favourite plant-based, cruelty-free accounts
By Jessica jurkschat
12 January 2023
As we start off the new year (and Veganuary), many of us are thinking about how to better ourselves in 2023 – what we want to accomplish and how to actually achieve those goals. Maybe you're trying to learn a new language or break a bad habit, or perhaps you want to go vegan, like the millions of people who joined Veganuary last year. Not sure where to start? From beauty mavens to foodies and lifestyle influencers, fill your feed with plant-based content with these must-follow vegan Instagram accounts.
Demi Colleen is an activist and award-winning content creator with a love of sustainable fashion and living a vegan lifestyle. Her goal is to simplify vegan beauty and make ethical living a little bit easier.
Em-J is a vegan and cruelty-free makeup artist. Follow along to find out her preferred make-up and skincare finds and ridiculously cute content of her precious pup, Chippy.
An ex-shopaholic and previous impulse buyer, Beck's account is a must-follow for anyone trying to be more mindful of their spending. She shares the best vegan beauty brands and products, at every price range.
If you're a beauty lover, you need to follow Nicole. From skincare to make-up, she has DIYs, tips and tricks for anyone starting their journey to sustainable, vegan beauty.
Jaineesha is an award-winning vegan bridal make-up artist. Her account is full of stunning bridal looks, tutorials and her go-to vegan beauty brands.
Max La Manna is a chef, author and Goal 14 Ambassador who uses his Instagram to share delicious plant-based recipes that don't waste food and use super-accessible ingredients. Who would have thought you could turn carrot tops into a pasta sauce?!
Abby is a vegan food blogger who shares some seriously tasty recipes. Bonus: her adorable puppy, Miso, is also a regular on Abby's feed.
Clare's account is a must-follow for anyone London-based. She reviews vegan restaurants and takeaways and shares all the need-to-know-places and what you should order.
Dr. Qadira is a paediatric lifestyle medicine doctor and plant-based nutrition educator. She uses her platform to share educational tools – how to incorporate more greens in your life and what the benefits are.
Better known on social media as the Avant-Garde Vegan, Gaz is a vegan chef, cookbook author and activist. He's written several vegan cookbooks, opened up his own pop-up restaurant, Nana O's, and even partnered with big names including The Vurger Co. and Wagamama, to create vegan foods.
Veganuary is an annual challenge that encourages people to follow a vegan lifestyle for the month of January. The campaign has expanded so much – doubling the number of participants yearly – since its beginning in 2014. If you need some inspo to get you started on your quest to veganism, this is the account to follow.
You may recognise her from Radio 1, but Fearne Cotton is also author of several cookbooks, including Happy Vegan. She's been vegetarian since the age of 12, and in the past few years, has made the full transition to veganism. Follow along to see her day-to-day life, plant-based favourites and chats with celebrities like Jamie Oliver, Jane Goodall, and #TOGETHERBAND Ambassador Jonathan Van Ness.
A self-proclaimed 'carb queen', Amber's feed is filled with her favourite vegan goodies and a whole lot of colour and positivity – something we could probably all use a little more of right now.
'Anything you can do, ditto, but vegan' is Emma's life motto. Her feed is filled with her favourite vegan beauty brands, go-to meals and restaurants and little reminders to check in on yourself every once in a while.
Ellie's feed is filled with tips on how to switch to a plant-based lifestyle. From sweet treats and the best 'fake chicken' to cruelty-free deodorants and vegan shampoos, she shares food and beauty brands that you might not have known were vegan.
100% of profits from the sales of #TOGETHER products go to charities that advance the Sustainable Development Goals. Find out more here.