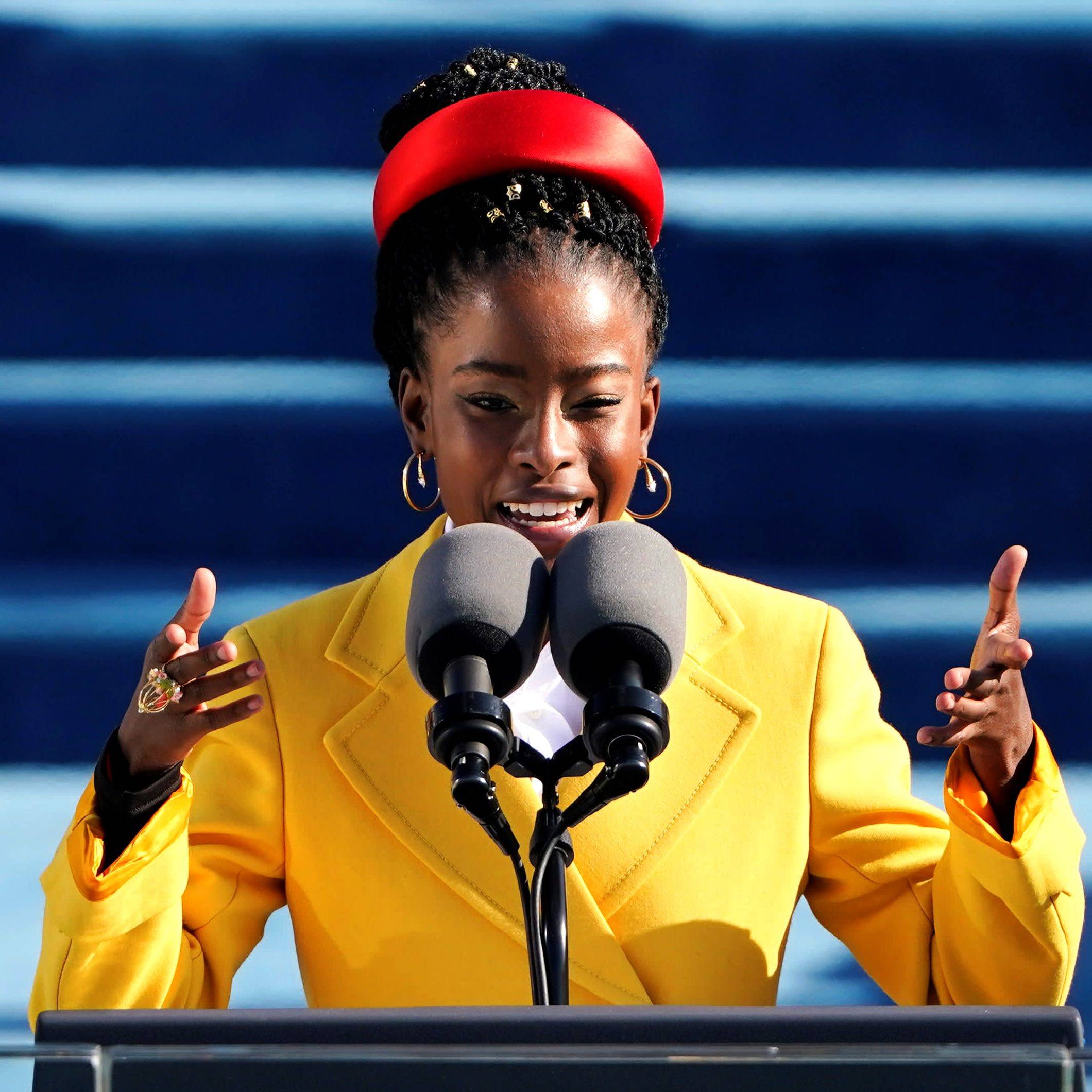 Goal 16: Peace, Justice and Strong Institutions
7 GROUND-BREAKING MOMENTS FROM PRESIDENT BIDEN'S INAUGURATION
From perfect poetry to a Spanish Pledge of Allegiance, here are the history-making best bits from President Joseph R. Biden's inauguration ceremony
By hannah rochell
21 january 2020
The swearing in of President Joe Biden and Vice President Kamala Harris on Wednesday may have looked a little different to a regular inauguration of a new President of the United States of America. The coronavirus pandemic meant there were no cheering crowds and everyone was wearing face masks for the ceremony. But the mood was not only still celebratory, it was positively ground-breaking. Here are some of our favourite moments that will be remembered from this historic day.
Amanda Gorman nearly steals the show
This 22 year-old poet Amanda Gorman (pictured, top) wowed the crowd - and the world - with her inaugural poem The Hill We Climb. Gorman was named as the first ever National Youth Laureate in 2017. She was approached by Biden's team in December, but wrote part of the poem on the day of the Capitol Riots two weeks earlier.
After Gorman's 5-minute performance, Michelle Obama, who was sitting directly behind her, tweeted 'With her strong and poignant words, @TheAmandaGorman reminds us of the power we each hold in upholding our democracy. Keep shining, Amanda! I can't wait to see what you do next.'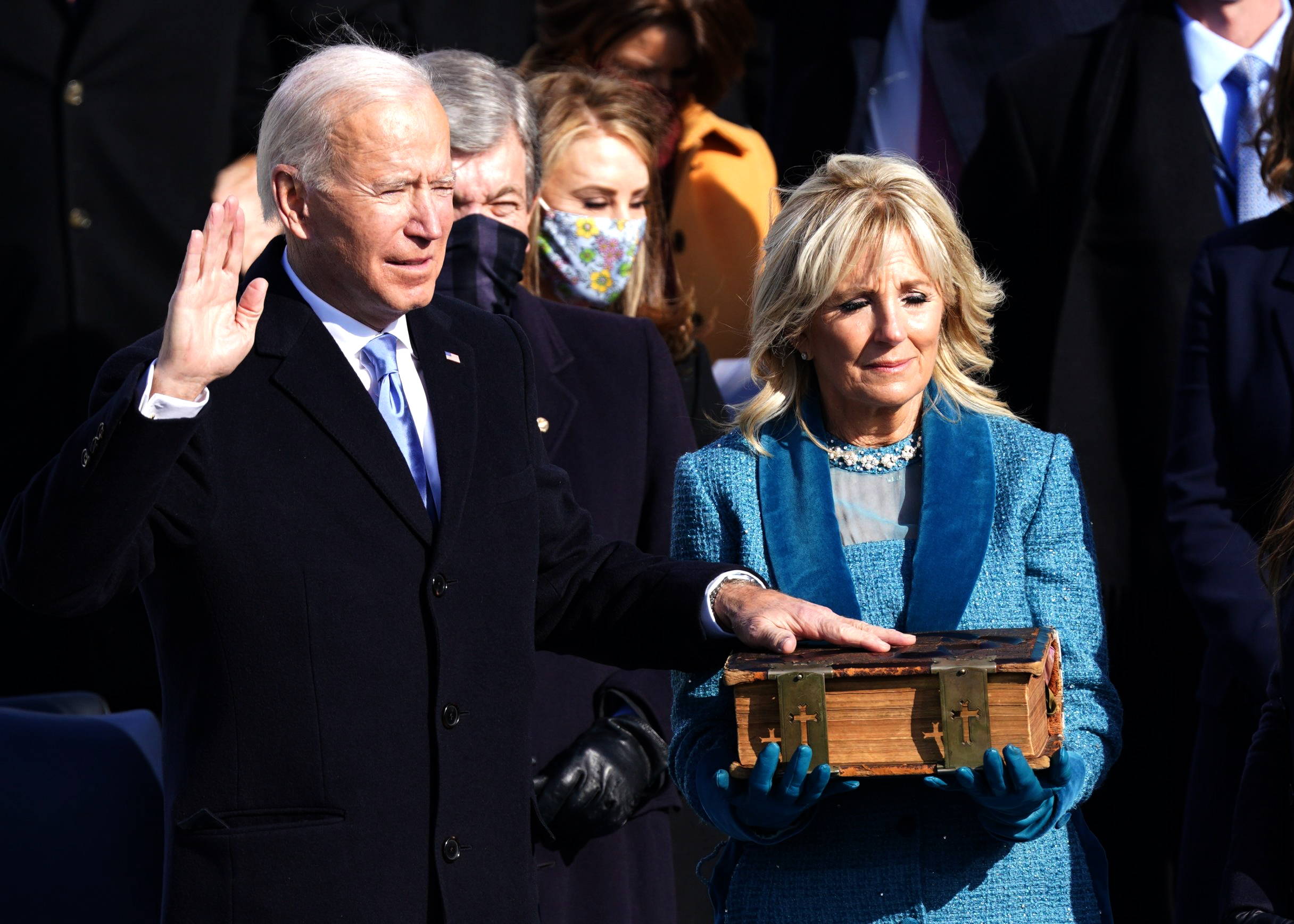 Joseph R. Biden is sworn in as the 46th President of the USA
Biden is the oldest ever POTUS
At 78, the 46th President of the United States is also the oldest person to ever run for office. But perhaps even more remarkable is that he also has a stammer or stutter, making public speaking even more of an ordeal than simply overcoming nerves. Biden has always been candid about overcoming his speech difficulties, and is an inspiration for 1% of the population worldwide that have the same experience.
First female VP sworn in by the first Latina judge
It was only fitting that Kamala Harris be sworn in by Justice Sonia Sotomayor, the first Hispanic woman in history to sit on the US Supreme Court. It's thought that Harris has been inspired by Sotomayor's career legacy, as she expressed during an interview with CNN's Abby Phillip a week before being sworn in. 'She did raise me and my sister to believe that we could do anything if we put the hard work into it,' said Harris.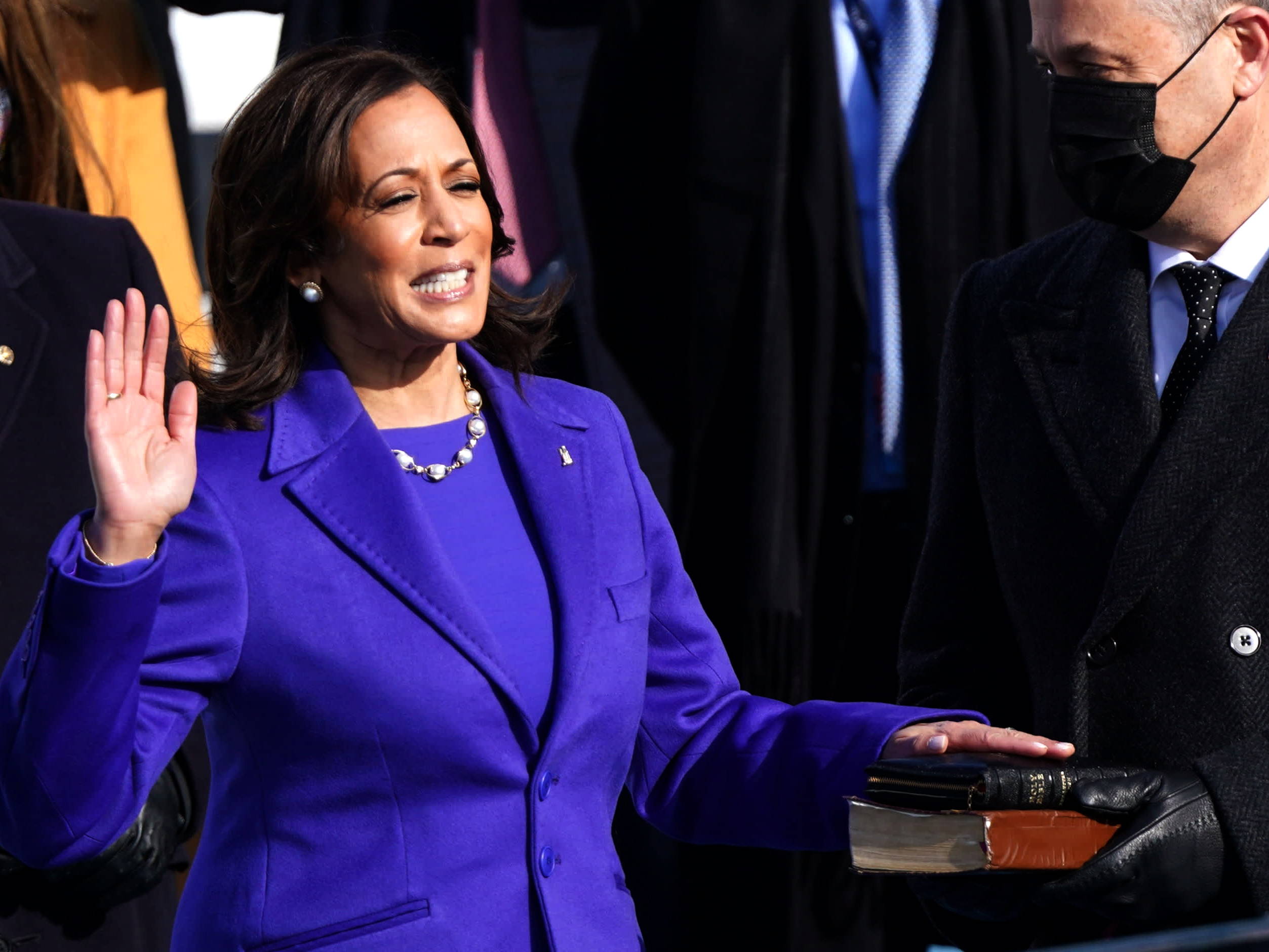 Kamala Harris is the first woman in history to be sworn in as Vice-President of the USA
While it's important not to put too much emphasis on what female politicians choose to wear, it's equally important to acknowledge when they have chosen an outfit that makes a strong political statement. Kamala Harris's purple wool coat was made by the designer Christopher John Rogers, a Black designer who won the coveted CFDA award.
It's thought that the colour purple was a deliberate move to reflect the colours of the US Suffragette Party, as well as a bipartisan representation of America - blending the colours red and blue from the flag. Michelle Obama and Hillary Clinton also chose to wear purple on inauguration day, while Jill Biden wore it the previous evening.
Jennifer Lopez performed This Land Is Your Land at the inauguration ceremony, a folk song written in 1940 by the sociliast Woody Guthriue. During her performance, she shouted in Spanish 'Una nación, bajo Dios, indivisible, con libertad y justicia para todos!' - which translates into English as the final line in the Pledge of Allegiance: 'One nation, under God, indivisible, with liberty and justice for all.' Twitter was awash with delighted commentators imagining the horror of Trump supporters hearing any language at the ceremony other than American English.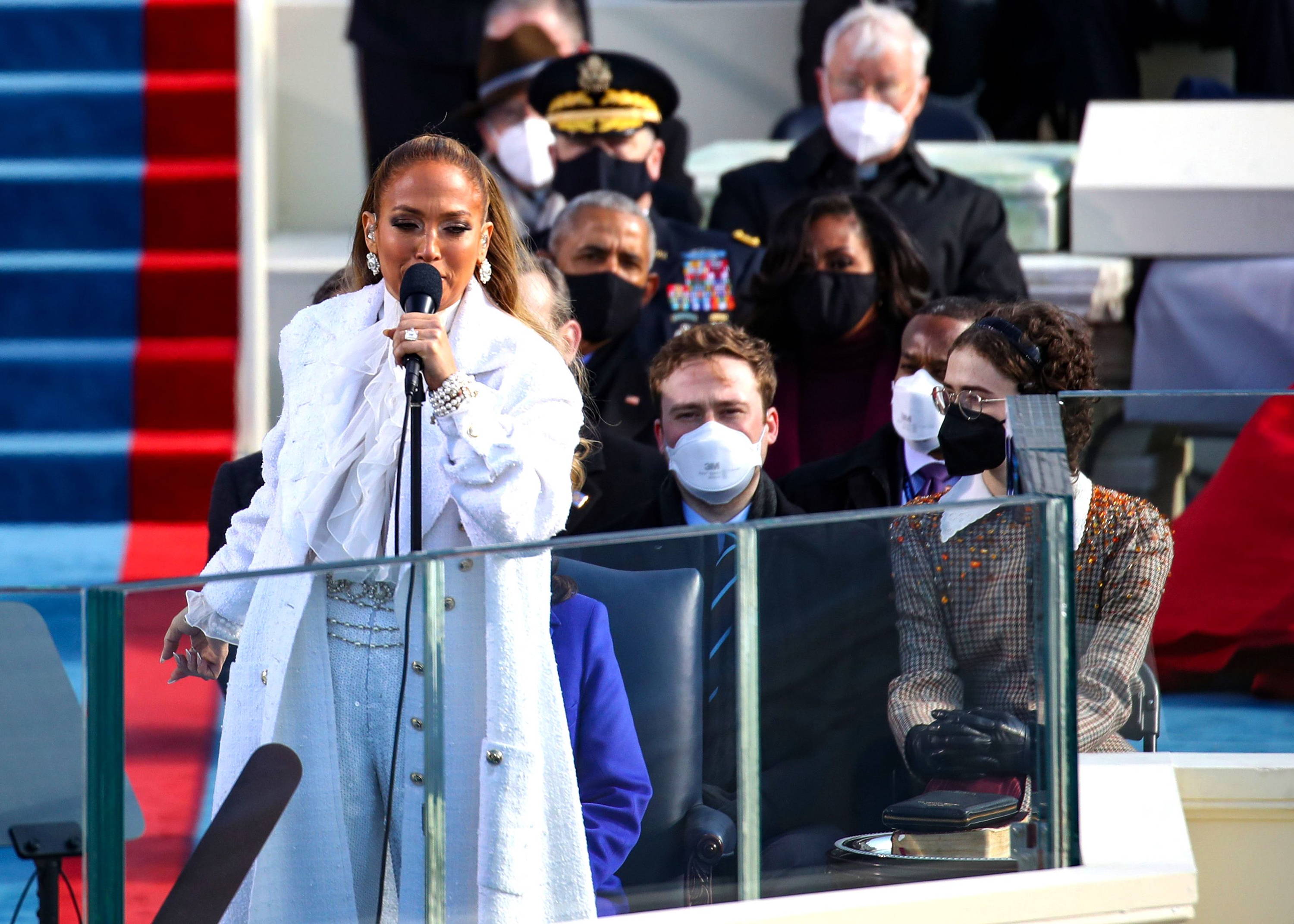 Jennifer Lopez performs at the inauguration ceremony of President Joseph R. Biden
His run as president was full of firsts we'd all rather forget, but former President Trump choosing to shun the ceremony in favour of jetting off for a round of golf in Florida pretty much sums it all up. It makes him the first president in 150 years to miss the inauguration and the peaceful transition of power.
Bernie Sanders' mittens nearly break the Internet
An image of the Vermont senator Bernie Sanders - who is known for his strong stance on climate action - wrapped up warmly in a sensible coat and patterned mittens soon went viral on social media. But those mittens were sending a much bigger message than simply keeping a 79 year-old warm at an outdoor ceremony in January. He's had them for years - they were given to him by a teacher called Jen Ellis who made them from repurposed wool sweaters and lined them with fleece made from recycled plastic bottles.