WE WORK WITH A COLLECTIVE charities, UN agencies and businesses to advance the UN SUSTAINABLE DEVELOPMENT GOALS
Collaboration is key to everything we do. It's only through partnerships that we can truly address all 17 of the UN Sustainable Development Goals; we recognise that a collective effort will have the greatest impact.

By working together with our diverse network of NGOs, world-leading companies and key cultural figures, we fundraise and build engaging campaigns that address the issues we all collectively face.
#TOGETHER we are stronger.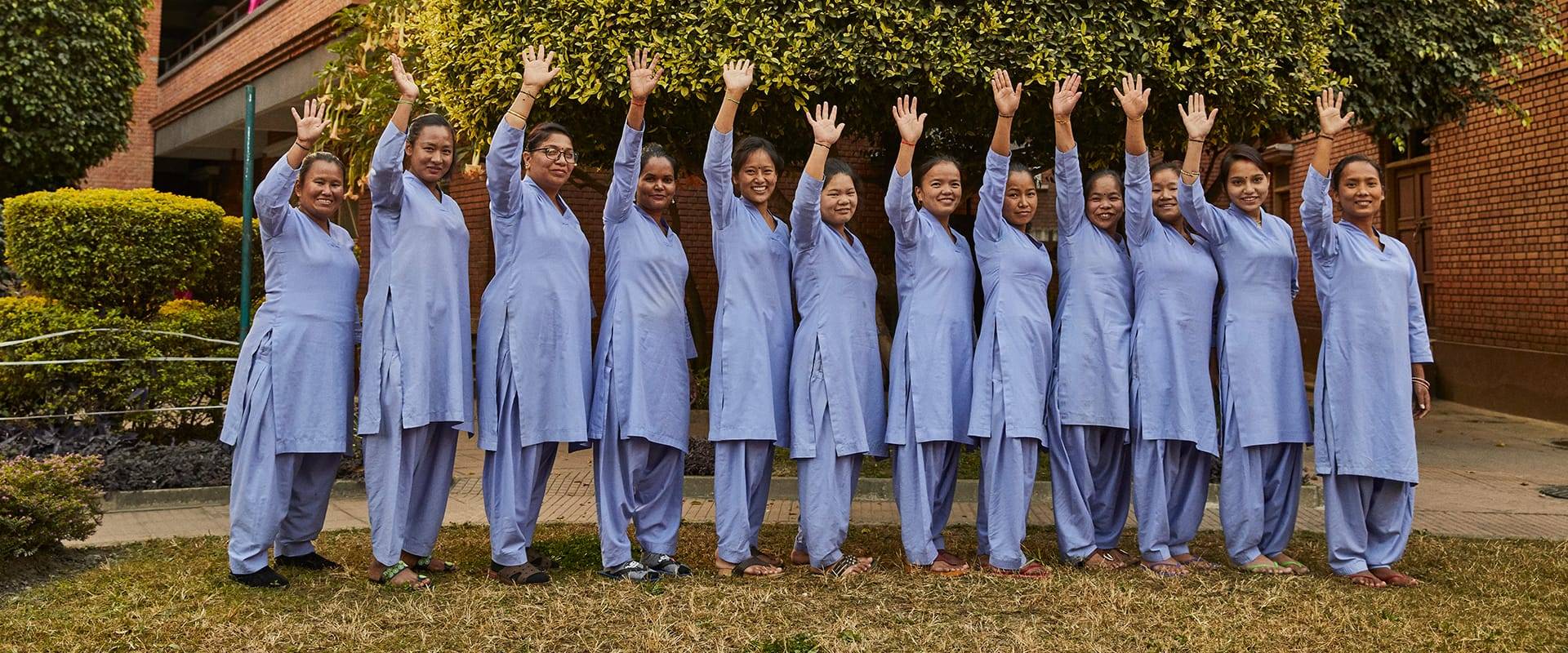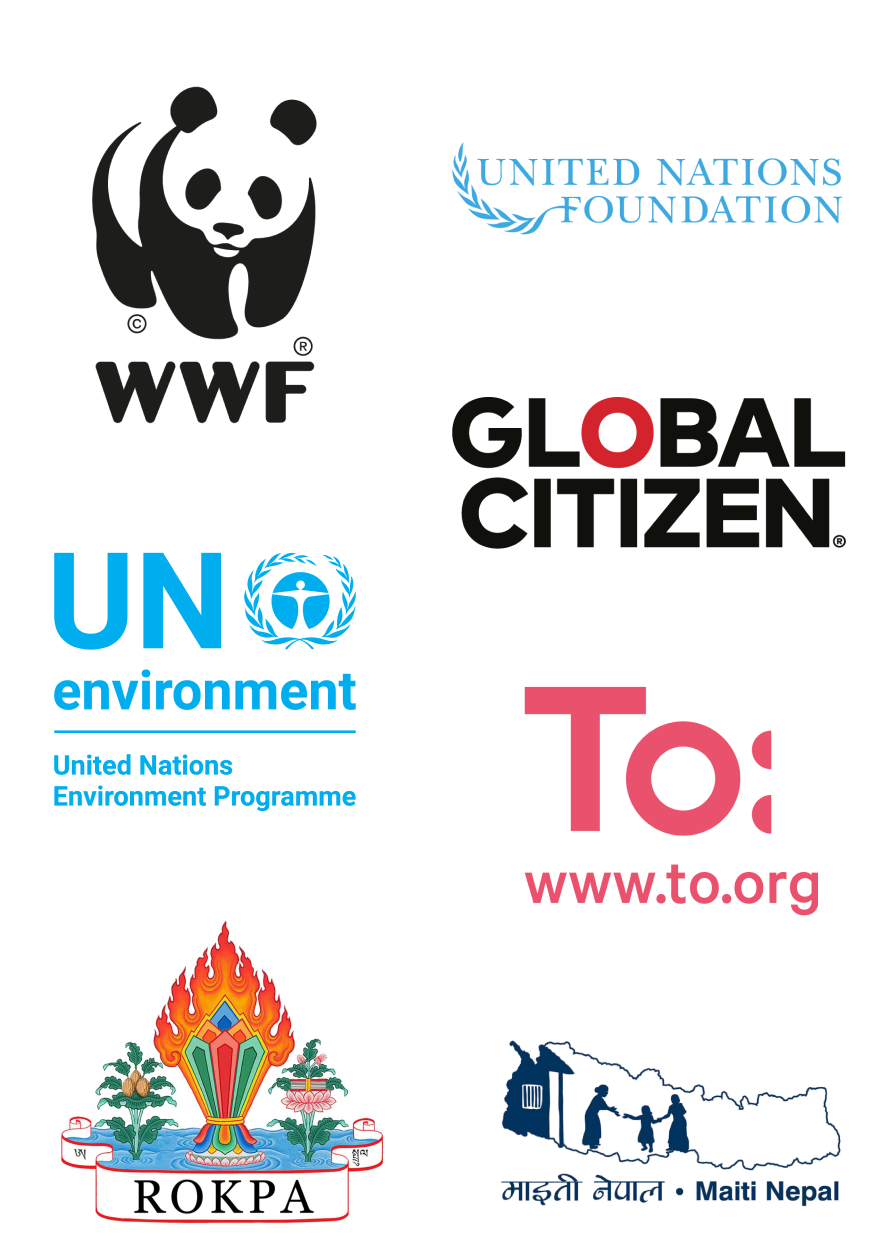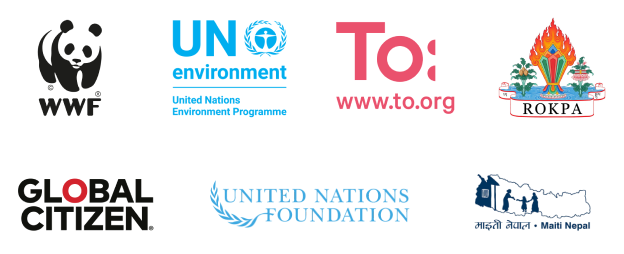 We work with a range of NGO Partners. Our #TOGETHERBANDs are made at Maiti and ROKPA in Nepal, two organisations that provide work and a fresh start to survivors of human trafficking and other disadvantaged women, while our partner To.org is committed to empowering refugees and displaced populations.

The nature of our campaign means that we work with a broad range of humanitarian and sustainability-focused organisations. We have ongoing partnerships with UN Foundation, Global Citizen and UN Environment. We collaborate at key moments and react to world events, for example during the pandemic we worked with Global Citizen to fundraise for the UN COVID-19 Solidarity Fund for WHO.
We also help amplify campaigns such as UNF's #EqualEverywhere for International Women's Day 2021, and with WWF we work with our ambassador network to raise awareness as well as donating funds through the sale of our #TOGETHERBANDs.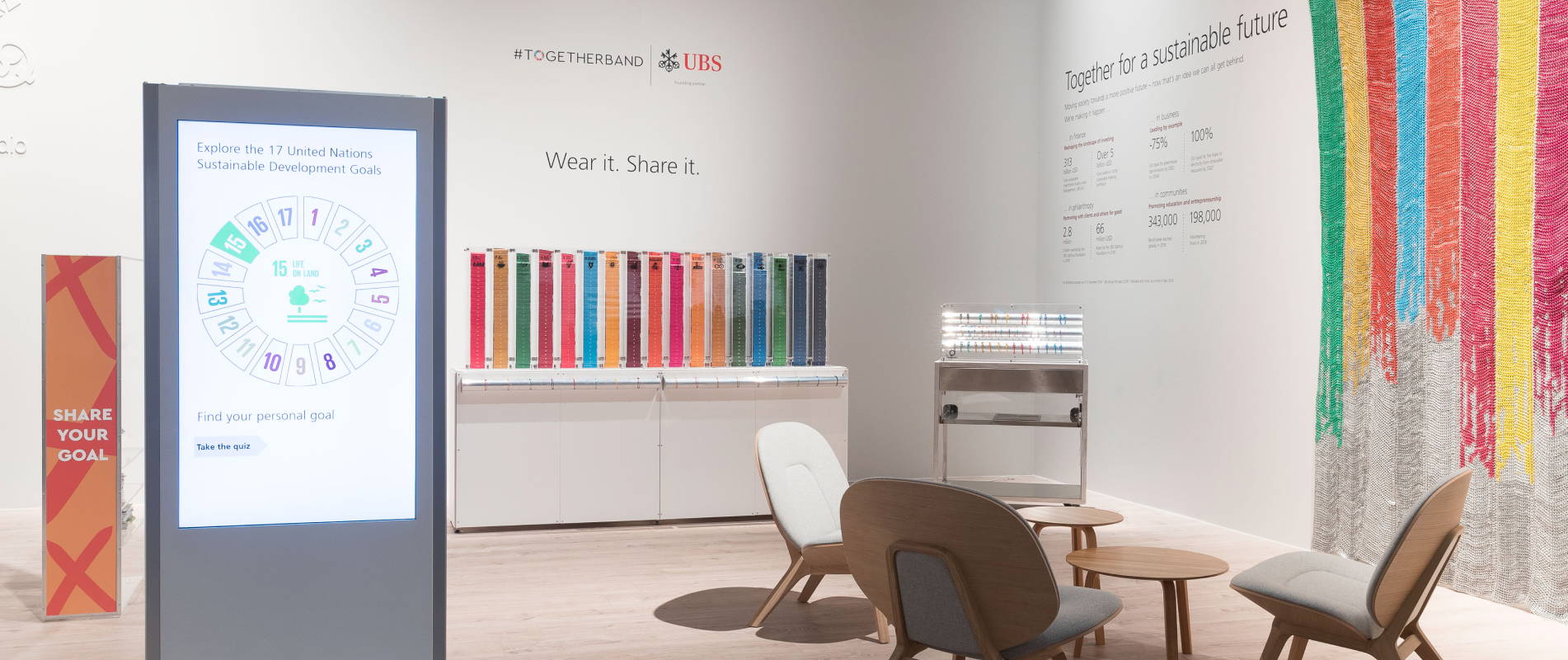 UBS joined forces with BOTTLETOP from 2019 to 2021 as the founding partner for #TOGETHERBAND in the mission to raise public awareness for all 17 of the UN's Sustainable Development Goals. UBS leads the finance industry in sustainability, sustainable and impact investing, and smart philanthropy. It mobilises private wealth and funding towards helping to achieve the SDGs. The UBS Optimus Foundation addresses pressing social issues with bold and impactful solutions for philanthropy.

#TOGETHERBAND developed a multi-platform Goal-by-Goal campaign with UBS spearheaded by global icons, from David Beckham and Lewis Hamilton to Alessandra Ambrosio and Jameela Jamil. Our #TOGETHERBAND VOICES documentary series included stories from the UBS Optimus Foundation projects. The campaign was recognised as as ESG Initiative of the Year by Environmental Finance, and won the #Woke d'Or prize from Financial Times Moral Money.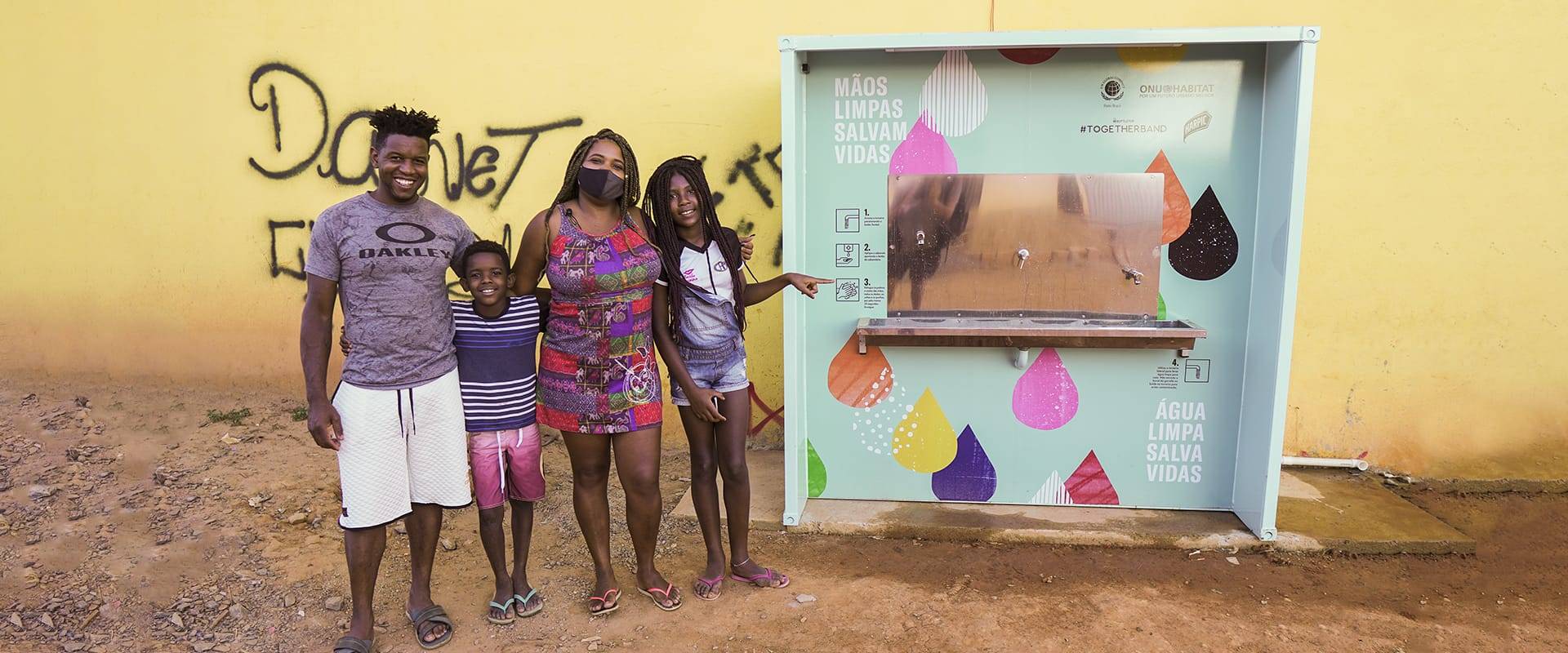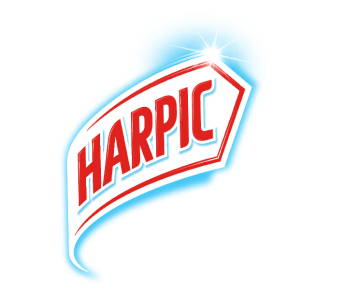 RB has 20 global household brands working towards a common purpose for a cleaner, healthier world. Its Fight for Access Fund mobilised £40m in 2020 to address and break the chain of infection of COVID-19.

One of RB's global brands, Harpic is focused on UN Goal 6: Clean Water and Sanitation. Together we developed the #TOGETHERLIVE concert series to address the clean water and coronavirus crises and engage the key Harpic markets of Brazil, Mexico, India, and UK. We devised a multi-platform strategy that would build further impact through the creation of local impact projects with NGOs working hand in hand with the communities to address the impact of COVID-19.

Timex is joining #TOGETHERBAND in driving awareness for our global mission dedicated to creating a more equitable, peaceful and sustainable future for all.

Humanium Metal is transforming illegal seized firearms from governmental weapons destruction programmes in regions affected by armed violence into non-lethal commodities for peace.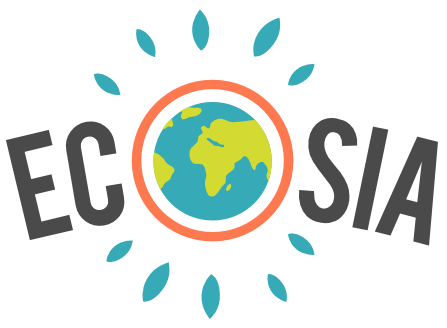 Ecosia, the Berlin-based search engine that plants trees, has planted over 120 million trees since it was launched in 2009. Ecosia's reforestation projects support local communities around the world.
Reach out for any questions around Partnerships, Business Orders, or general queries about our work on the 17 UN Sustainable Development Goals.