How to fit your Classic #TOGETHERBAND
Style up your bands to suit your look by mixing and matching colours, stacking multiple bands, or even wearing one as a necklace. One size fits all - here's how to get the perfect fit.
1. Slide the loop knot to adjust the length of the band.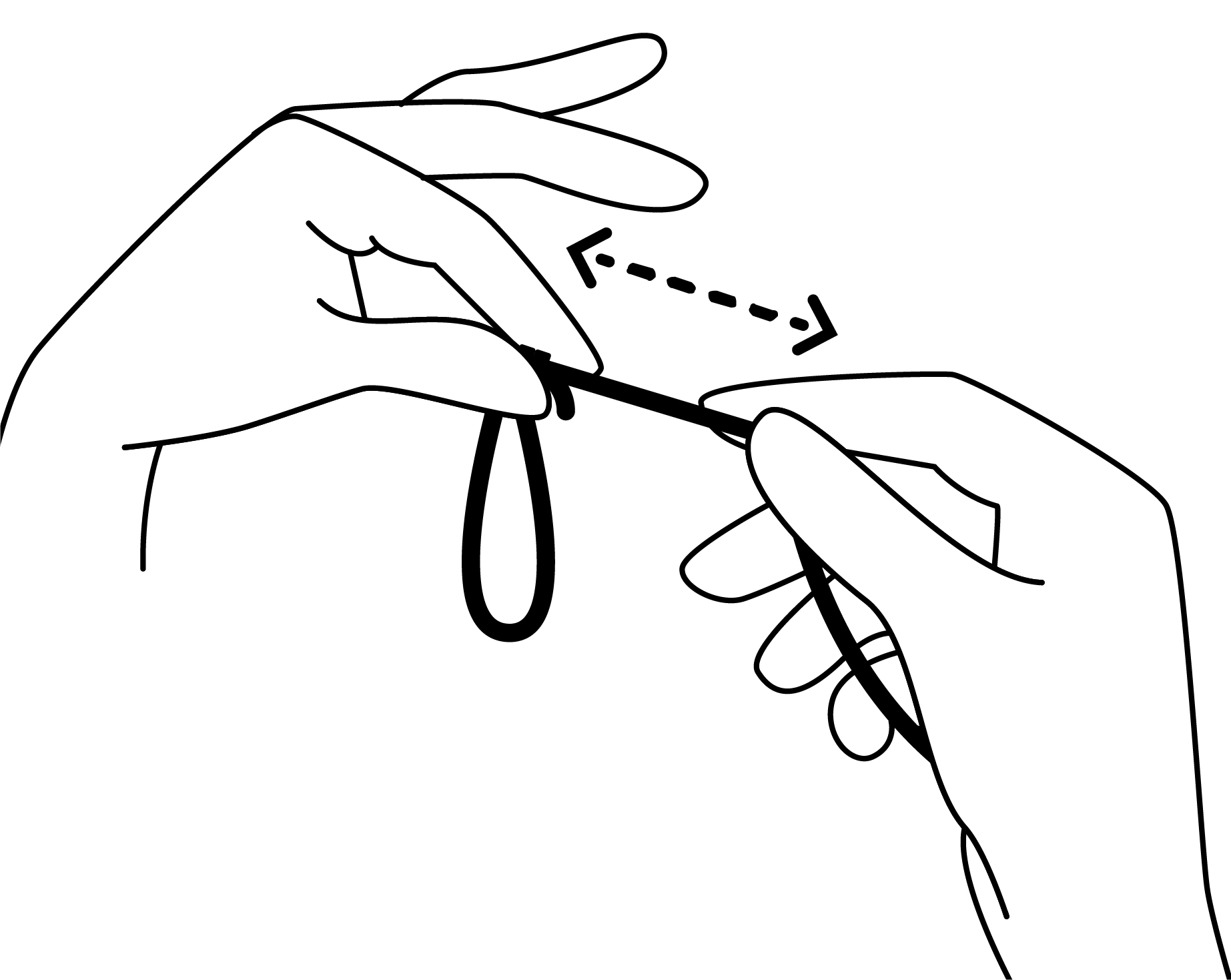 2. Wrap the band around your wrist and hook the loop onto the clasp.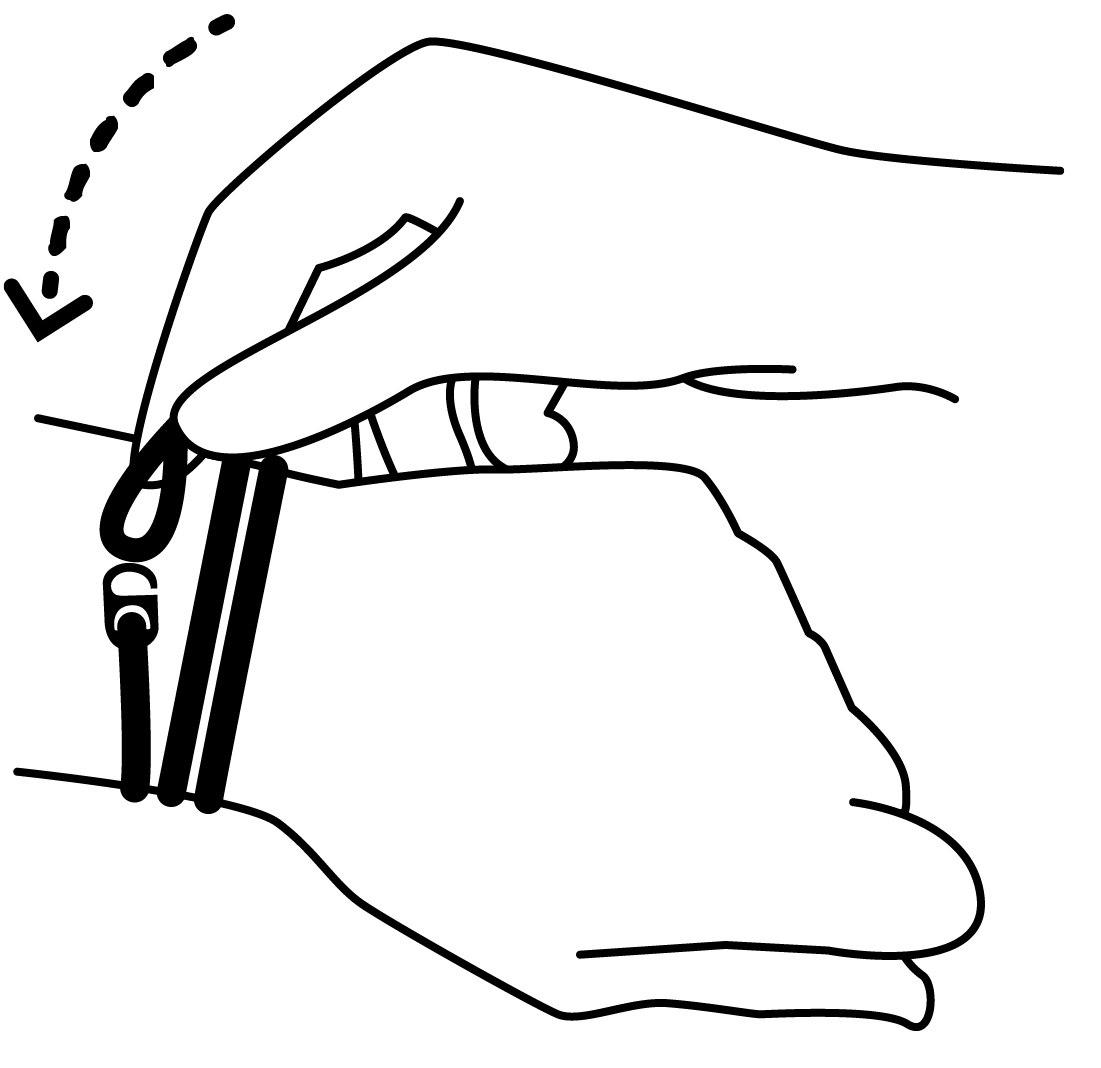 How to fit your Mini #TOGETHERBAND
Why wear one when you have room for more? Your Mini band is ideal if you're on a mission to collect all 17, and is perfect for smaller wrists and children. Simply ask a friend to adjust your band by sliding the two loop knots.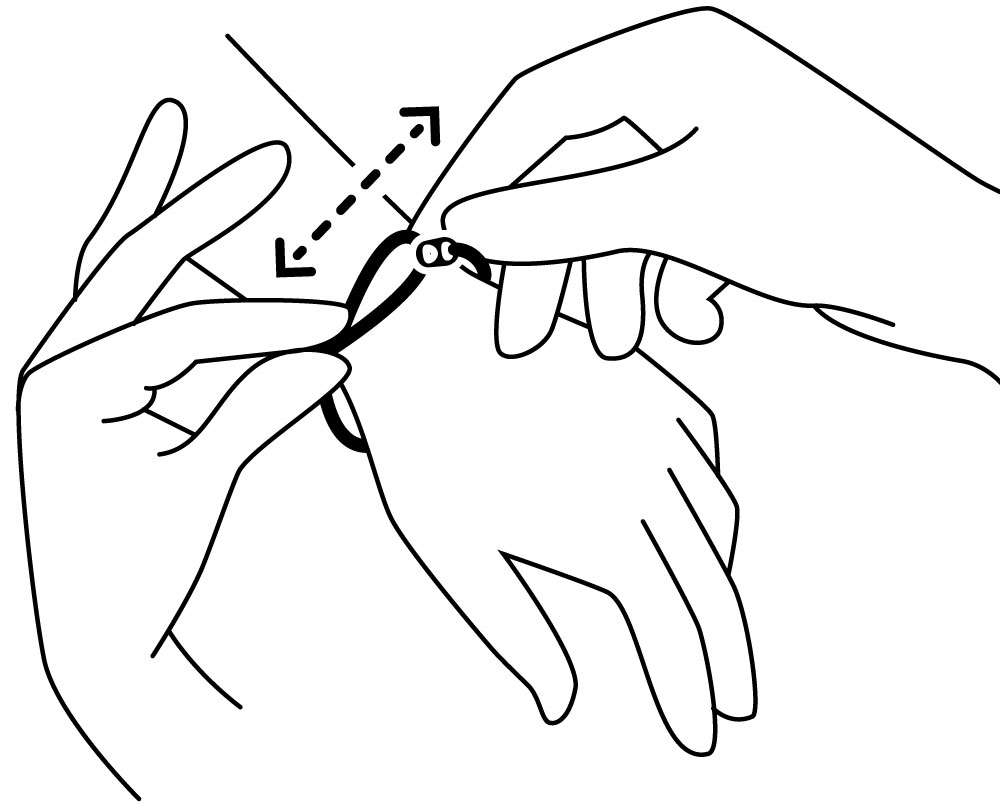 How to re-tie your Mini #TOGETHERBAND if the knots come loose
1. Form a loop and loosely wrap the end around the loop twice.

2. Tuck the end through these loops.

3. Pull tight to complete the knot.