ZERO WASTE, VEGAN,
RAINFOREST FRIENDLY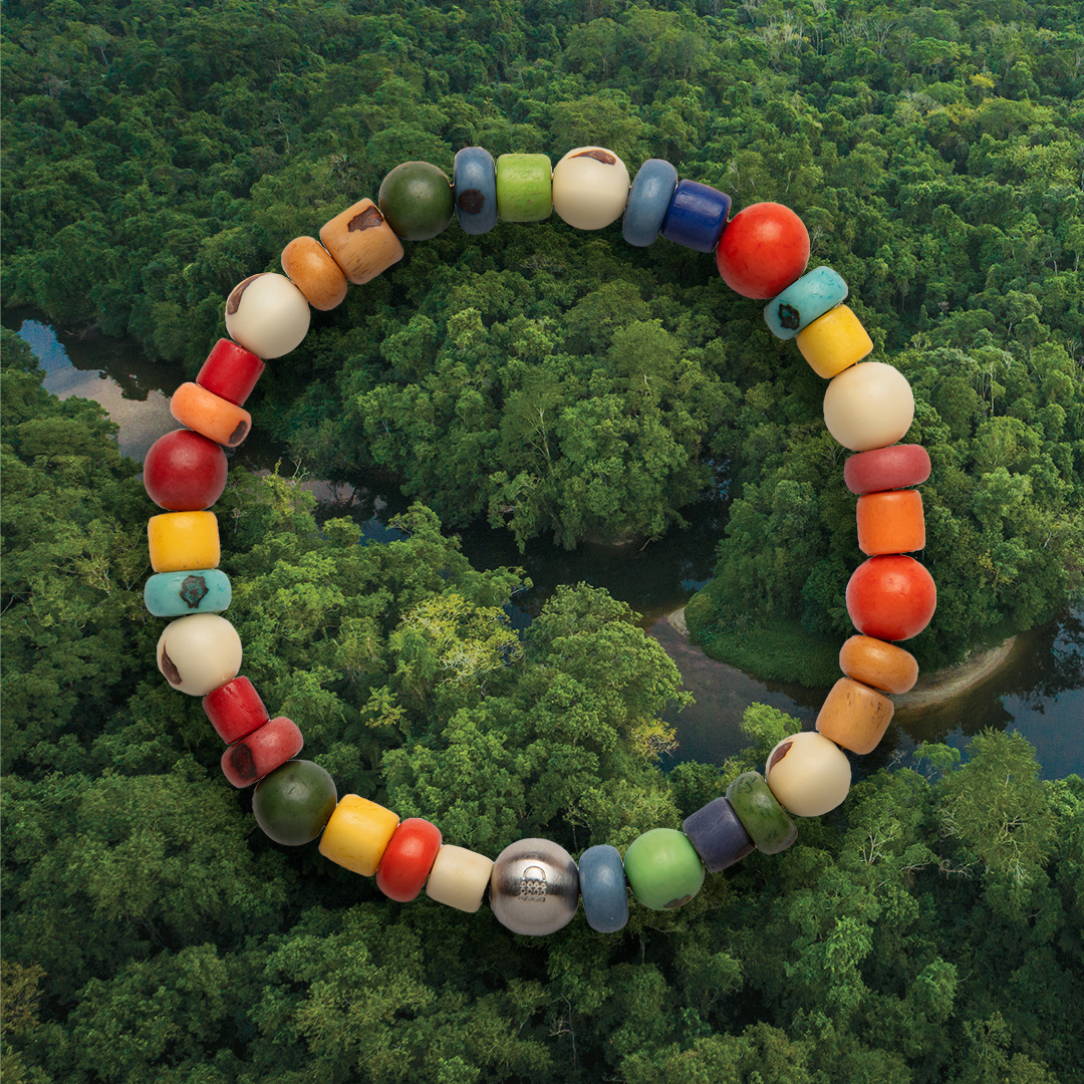 açaí SEED accessories to preserve the Amazon
The Yawa #TOGETHER project is a collaboration with the Yawanawá Indigenous community. It enables them to continue the development of a Rainforest Workshop and Atelier to provide training and sustainable, long-term employment making jewellery and bags. The partnership will help preserve the community's cultural heritage and artisan skills, and allow them to continue their stewardship of the Amazon rainforest.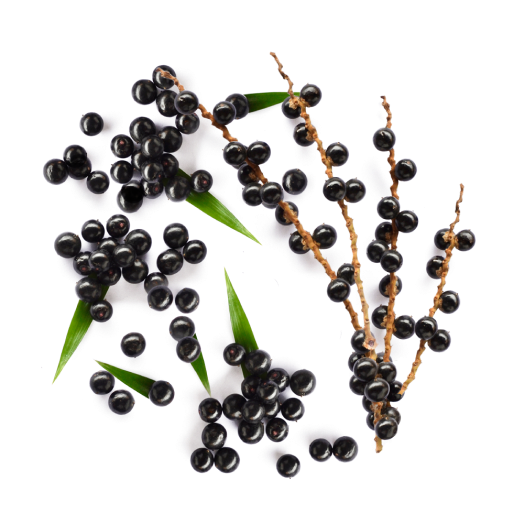 The Yawanawá harvest the açaí fruit from the trees they look after, drink the juice, and then clean, dry and dye the seeds. They use these to make jewellery, like our Yawa #TOGETHER collection.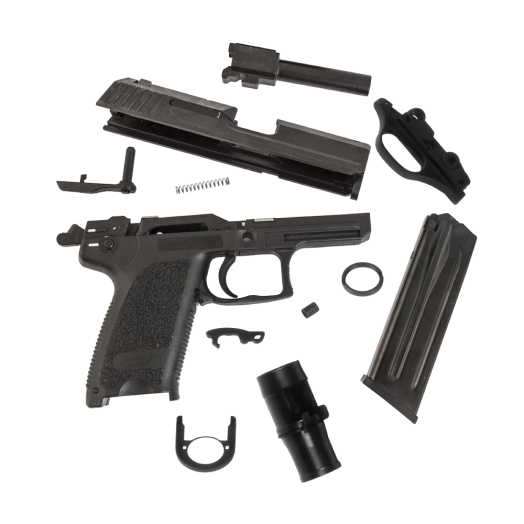 The single Humanium Metal bead is made from repurposed from decommissioned seized illegal firearms in Central America. Its production helps to end armed violence and rebuild conflict-torn societies.

HOW THE COLLECTION IS MADE
Açaí berries, which look similar to blueberries, have surprisingly large seeds – about 0.8cm in diameter – far bigger than most fruits, making them ideal for jewellery-making. Their natural fibre can be carefully cleaned off so they can be made into beads.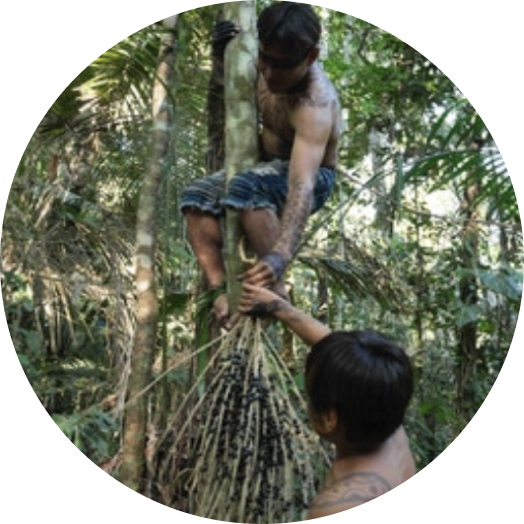 The fittest, youngest Yawanawá community members climb the açaí palm trees to collect the branches containing sacred berries between October and March. The community uses the açaí juice to make a popular drink, before the seeds are spread out to dry.