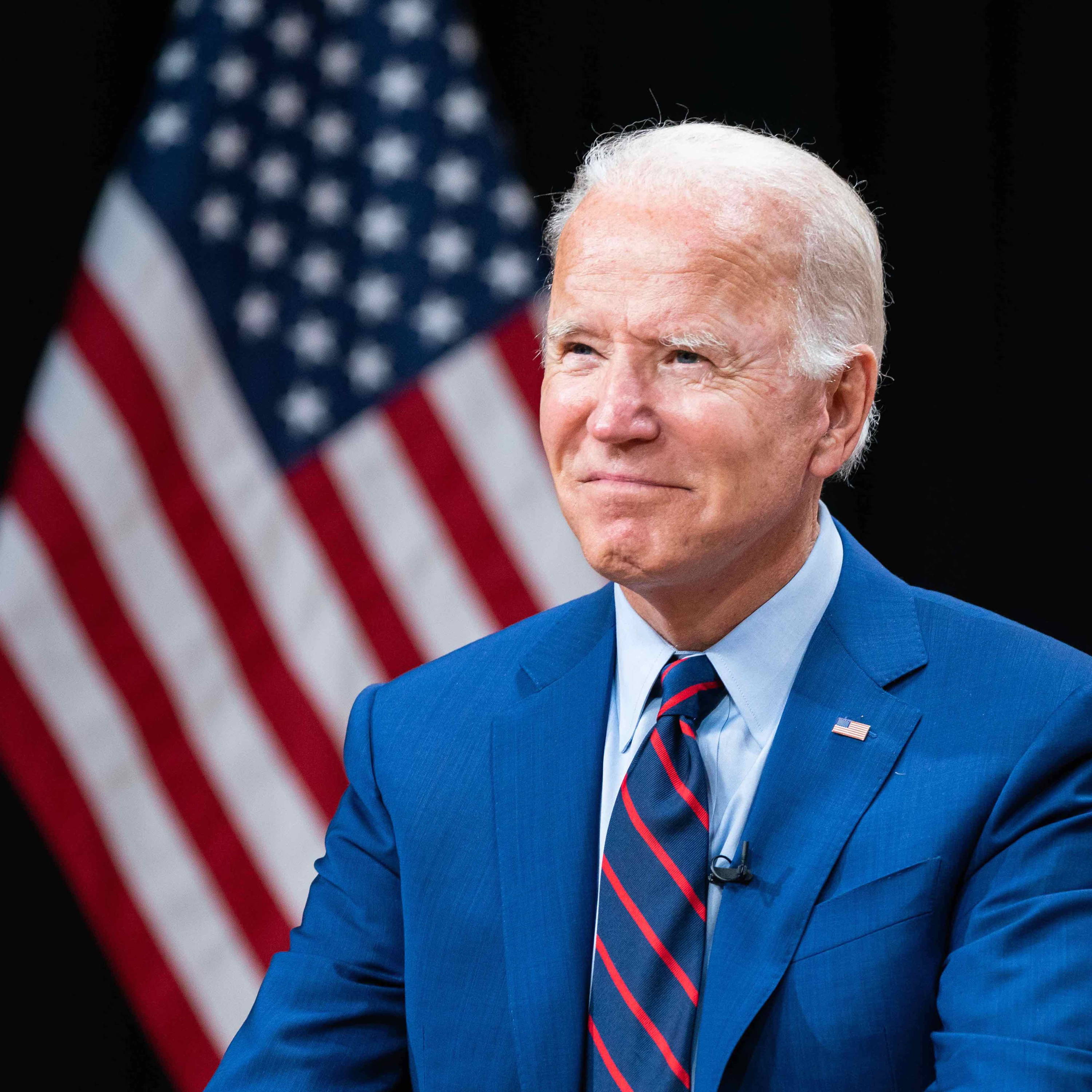 HOW WILL PRESIDENT BIDEN HELP ADVANCE THE GLOBAL GOALS?
Here's how Joe Biden's first policies will have a positive impact on our planet
By hannah rochell
19 january 2021
The signs are looking good. Joe Biden has already pledged to spend his first few days in office making a big positive impact, including reversing a whole host of policies put in place by his predecessor Donald Trump. Biden's four areas of focus are the pandemic, the economic crisis, the climate crisis and the racial inequality crisis.
During such a tumultuous time for the United States, we take a look at how President Biden's first batch of policies fit into the UN's route-map to a more sustainable planet in 2030.
Goal 3: Good health and Well-being
President Biden has promised that in his first 100 days in office, 100 million Americans will receive the Covid vaccine (currently just 3% of the population has been vaccinated). He will also make mask-wearing on government property and while travelling interstate mandatory, and has called for all Americans to wear masks when in public.
Goal 4: Quality Education
More than 40 million Americans were in debt because of student loans in 2020, a crisis worsened by the pandemic and the economic crisis that followed. One of the bills the new president will sign on his first day is to extend the student loans payment pause - payments are currently suspended because of coronavirus.
Vice President Kamala Harris is the first woman, the first African-American and the first person of South Asian descent to hold the post. Biden has promised that his administration will follow suit, as Vice President Harris applauded back in November. 'When Joe asked me to be his running mate, he told me about his commitment to making sure we selected a cabinet that looks like America – that reflects the very best of our nation. That is what we have done.'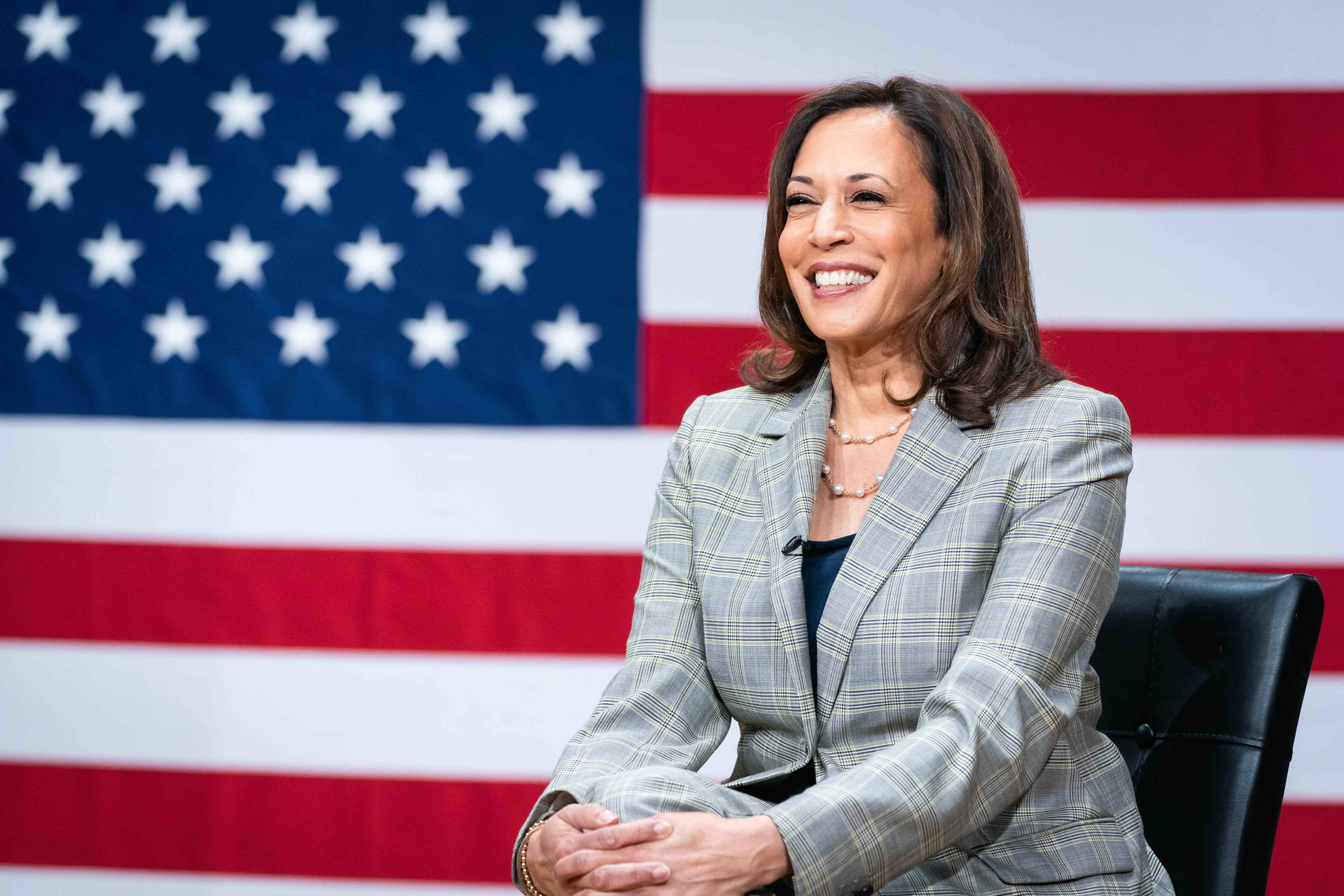 Goal 8: Decent Work and Economic Growth
Although it and some of the other bills Biden has planned for his first 100 days may be delayed because of outgoing President Trump's impeachment trial, he has pledged to introduce an immigration bill that will allow an estimated 11 million undocumented immigrants in the US to become lawful residents and eventually, American citizens. He will also extend the Deferred Action for Childhood Arrivals program which protects the work permits and prevents the deportation of hundreds of thousands of undocumented immigrants brought to the US as children (Trump attempted to end this).
Goal 10: Reduced Inequalities
A long-standing supporter of the LGBTQ+ community - as Vice President, Biden stated his support for same sex marriages in a TV interview back in 2012 - he has committed to overturning every policy and rule put in place by the Trump administration that limit the rights of transgender people. 'To help achieve our vision of equality, I will make enactment of the Equality Act a top legislative priority during my first 100 days — a priority that Donald Trump opposes,' he said in October. 'This is essential to ensuring that no future president can ever again roll back civil rights and protections for LGBTQ+ individuals.' He has picked Dr Rachel Levine to be nominated as Assistant Secretary for Health at the US Department of Health and Services, which would make her the first trans person ever confirmed by the Senate for a government role.
When President Trump left the Paris Climate Accord in November 2019, the global pledge to reduce greenhouse gas emissions, it was a move that shocked and worried the world. The USA is the second highest producer of greenhouse gases in the world after China. Thankfully, President Biden has the climate crisis front and centre of his policy-making, with help from his climate envoy and #TOGETHERBAND ambassador John Kerry. The US will rejoin the Paris agreement on Biden's first day in office.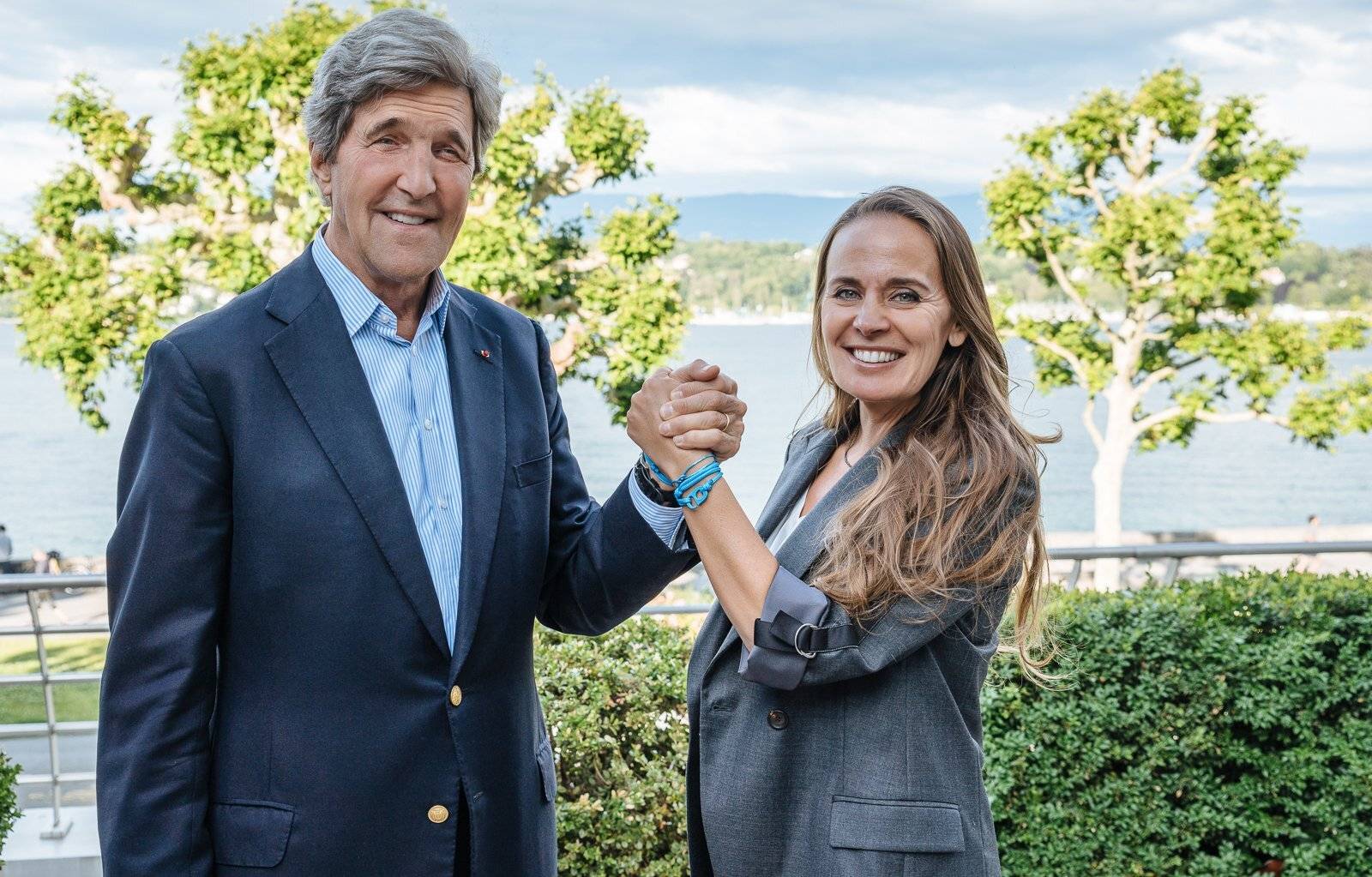 John Kerry with Dona Bertarelli wearing Goal 14: Life Below Water #TOGETHERBANDS
Goal 16: Peace, Justice and Strong Institutions
President Biden will reverse the travel restrictions from Muslim-majority countries that were originally put in place by President Trump in January 2017 and have been amended multiple to include different countries since. Trump claimed it was to keep radical terrorist groups out of the US, but in fact it just discriminated against the most vulnerable, including refugees fleeing conflict and serious human rights abuses in Syria, Iran, Iraq, Libya, Somalia, Sudan and Yemen. In addition, the ban stranded refugees, divided families and denied healthcare to critically ill people.
Sales from #TOGETHERBANDs are used to spread the word about the Global Goals and any proceeds will fund life-changing programs, carefully selected and monitored by the BOTTLETOP Foundation and the UBS Optimus Foundation in order to help build a better future for us all. Read more about our beneficiaries here.