Billie Jean King: The Tennis Legend In Her Own Words
She's the 39-time Grand Slam-winning tennis player who lobbied for equal prize money and was one of the first female athletes to be openly gay. She was in a tennis match dubbed 'The Battle Of The Sexes' in 1973, in which she played the male tennis player, Bobby Riggs, and was the first woman to have a major sporting venue named after her - the Billie Jean King National Tennis Center in New York City.
A life-long equality campaigner and trailblazer in sport and beyond, Billie Jean King has always had a lot to say about women's rights. She's also an ambassador for UN Global Goal 5: Gender Equality. Here are ten of her best quotes.
'Ever since that day when I was 11 years-old, and I wasn't allowed in a photo because I wasn't wearing a tennis skirt, I knew that I wanted to change the sport.'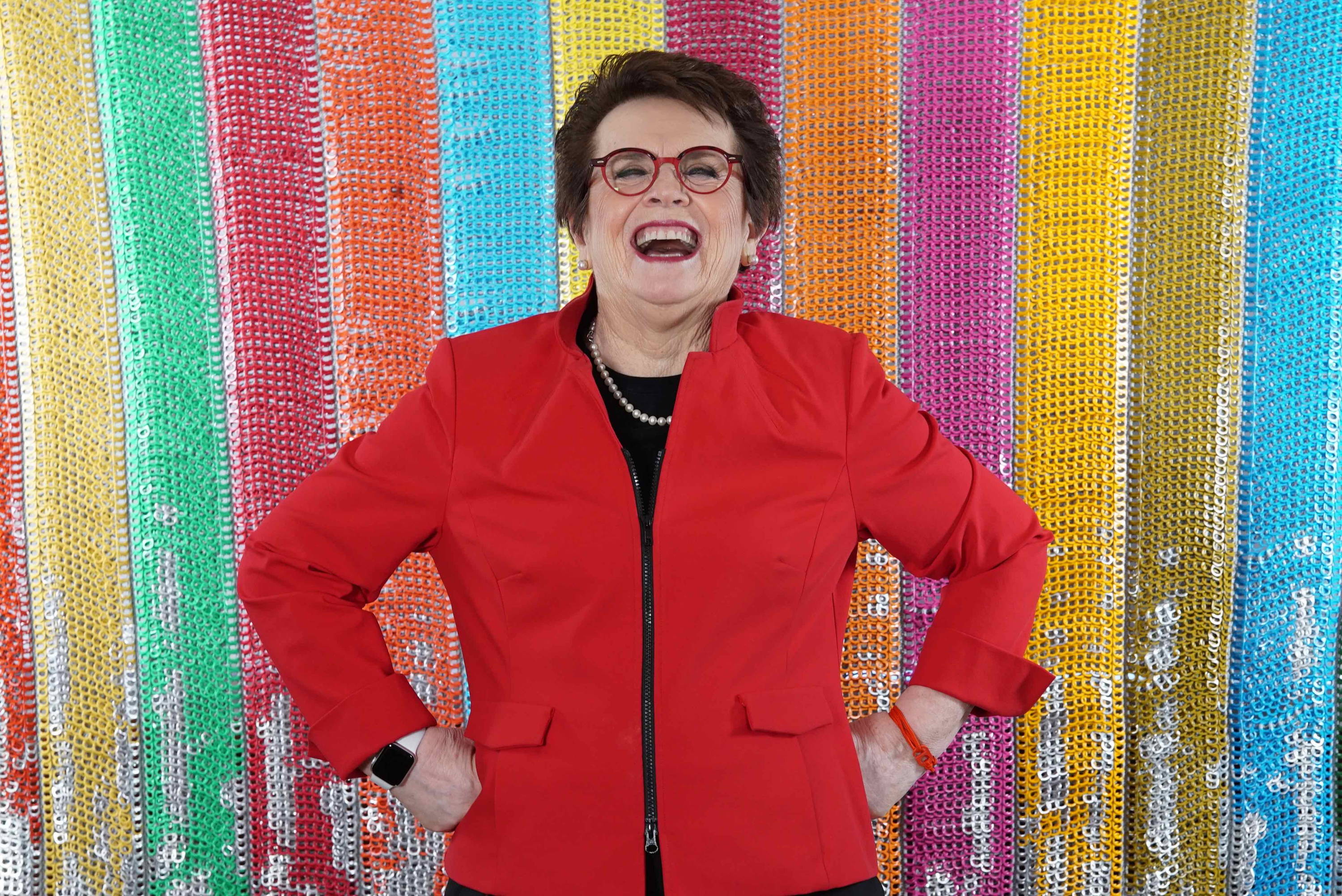 'My whole life has been about equal rights and opportunities. For me it really goes back to the health of mind, body and soul.'
'There is no life for girls in team sports past Little League. I got into tennis when I realised this, and because I thought golf would be too slow for me, and I was too scared to swim.'
'I used to be told if I talked about my sexuality in any way that we wouldn't have a tennis tour.'
'That is where the power, opportunity and choice come from - when you have money. Money equals opportunity. There is no question.'
'I have often been asked whether I am a woman or an athlete. The question is absurd. Men are not asked that. I am an athlete. I am a woman.'
'Face your fears; live your passions, be dedicated to your truth.'
'It is very hard to be a female leader. While it is assumed that any man, no matter how tough, has a soft side and a female leader is assumed to be one-dimensional.'
'Tennis taught me so many lessons in life. One of the things it taught me is that every ball that comes to me I have to make a decision. I have to accept responsibility for the consequences every time I hit a ball.'
'Don't let anyone define you. You define yourself.'