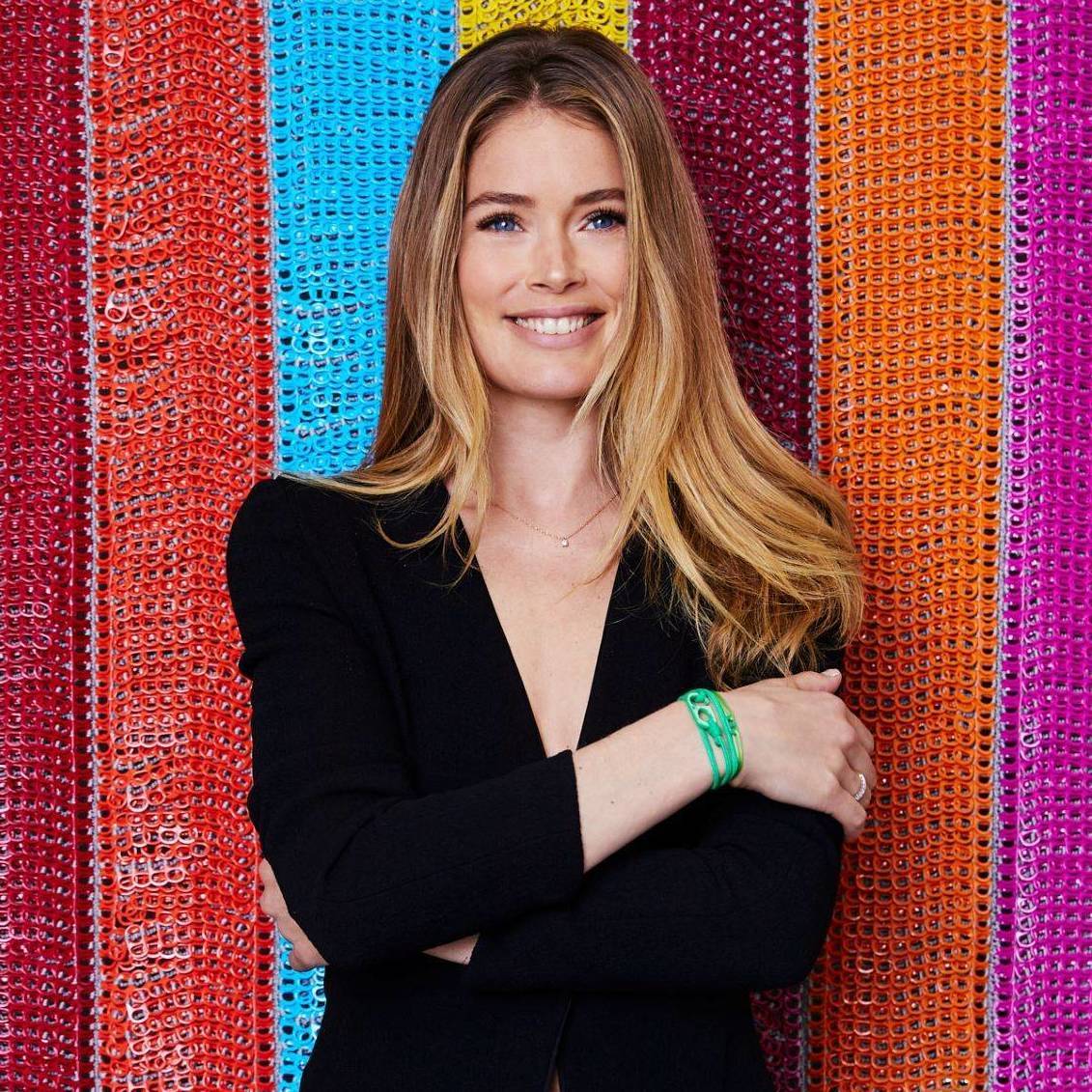 Come together with... doutzen kroes
From saving elephants to ditching single-use plastics - the model and Knot On My Planet ambassador tells us why she's supporting Goal 15
By jessica jurkschat
1 may 2019
You're an active environmentalist and involved with the conservation of elephants and putting an end to the ivory trade. What experiences led you to that?
My involvement with conservation started from a young age. It was ingrained in my upbringing. We always ate from the garden so I appreciate Mother Nature. When I travelled to Africa, I saw elephants in the wild for the first time and it was love at first sight. I learned about the elephant crisis in Kenya from Ian Douglas Hamilton, the pioneer of elephant research and I needed to do something about it. They're majestic creatures and I learned that they have complex emotions like human beings. The fact that we are poaching them for their ivory is just insanity. It's something that needs to stop. I feel very passionate about this. For the first time ever, I feel like my job has a purpose. I'm very grateful to have this platform to reach out.
100% of profits from the sales of #TOGETHER products go to charities that advance the Sustainable Development Goals. Find out more here.

How do you incorporate sustainability into your daily life?
I make sure we don't use single-use plastic at all. We don't have straws or plastic bags in the house. Even the containers for the children when they go to school are all reusable. I want to set an example for my kids, but also, the people around me. These are all little things, but if we all do them, then it will make such a big difference.
Why did you decide to collaborate with #TOGETHERBAND?
I want to do as much as I can to raise my voice for environmental causes. In the last couple of years, I've seen a lot of competition fighting for the same goals, but, I think we need to collaborate and work together. It's very important to have everyone involved. The more we can do, the better. We only have 10 years to save our environment, so we all need to raise our voices and fight. The only way we can save our planet, is when we work together. There is no other way. #TOGETHERBAND sets a great example for all of us.
'The only way we can save our planet, is when we work together.'
Why is Goal 15 so important to you?
I think all the goals are important, but I picked Goal 15: Life on Land. Because now I have kids, I want to make sure that they will live on a healthy planet. People cannot thrive without nature, at least, I cannot. We need each other. We need nature. I believe elephants are so important to save because they are part of such a big habitat; they are the landscapers and architects of the African landscape. I don't want my children to see a world without elephants, the wildlife that Africa has to offer, and nature in general.
Who will you share your #TOGETHERBAND with?
This campaign is really great because when you purchase one, you share another, and that's sharing the message. I'm going to share my #TOGETHERBAND with my kids and my husband, Sunnery James. My kids are the next generation and they need to be aware.