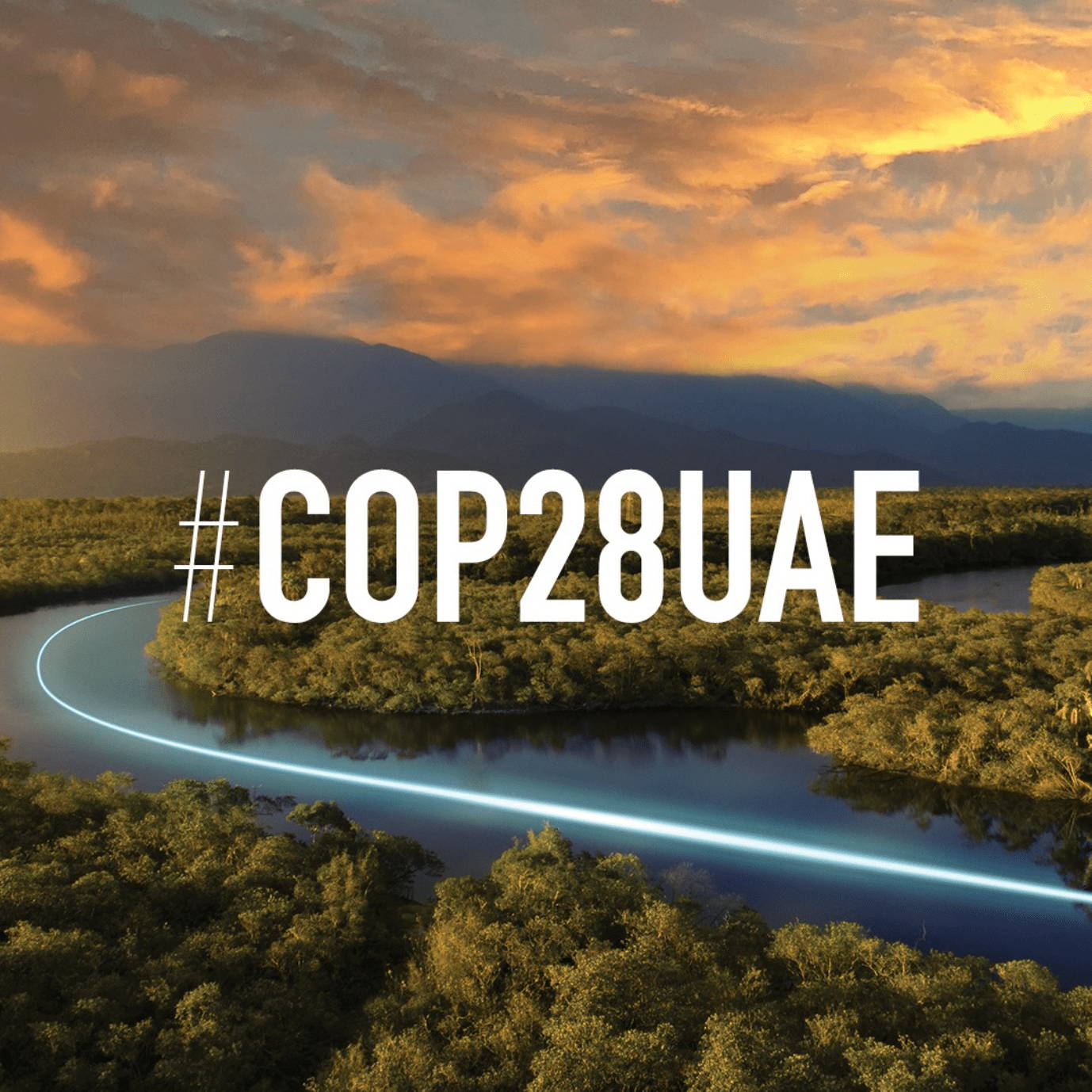 COP28: What We Know So Far
Here's what we know (so far) about this year's climate conference
By Jessica Jurkschat
9 November 2023
Last year's COP27, hosted in Egypt, saw climate finance and funding for the Global South at the top of the agenda.
So what can we expect this year? Here's what we know about COP28, so far.
COP, which stands for 'Conference of the Parties', refers to the United Nations' annual Climate Change Conference. It was created after the signing of the United Nations Framework Convention on Climate Change (UNFCCC), bringing together global leaders and delegates from across public, private and NGO sectors to present, collaborate, share ideas and commit to tackling the climate emergency.
When the Paris Agreement was first signed in 2015, it was agreed that countries would return every five years with more ambitious plans to reduce their greenhouse gas emissions and tackle global warming. The 'small COPs,' held in the intervening years, tend to focus on laying the groundwork for negotiations.
Remind me, what is the Paris Agreement?
The Paris Agreement is a legally binding international treaty on climate change agreed at COP21 in Paris in 2015, which came into force in 2016 to ideally limit global warming to 1.5°C. According to the UN, 'To achieve this long-term temperature goal, countries [must] aim to reach global peaking of greenhouse gas emissions as soon as possible to achieve a climate neutral world by mid-century.'
When and where is COP taking place?
Each year, a different country is chosen to host COP. This year, the 28th session of the Conference of the Parties (COP28), will be held from 30th November to 12th December in Dubai, UAE.
COP meetings primarily revolve around negotiations and debates. The aim is to review progress towards the overall goal of the UNFCCC: to limit climate change.
A key part of COP meetings is to review the contributions of each of the Parties, detailing how they are tackling climate change. Members who are also party to the Paris Agreement also submit Nationally Determined Contributions (NDCs) – a climate action plan to cut emissions and adapt to climate impacts. Taken together, these actions will determine whether we meet the goals of the Paris Agreement.
COP attendees are managed by the UN and are primarily representatives of governments or observer organisations, like charities.
The 197 Parties to the UNFCCC (United Nations Framework Convention on Climate Change) are broken down into five regional groups:
Africa
Asia
Eastern Europe
Latin America and the Caribbean
Western Europe and other states (including Australia, Canada and the USA)
COP is a critical opportunity for world leaders, ministers and negotiators to work together and make commitments to advance climate action. It also serves as a reminder that through collaborative and multi-lateral action, we have the potential to solve some of the world's greatest challenges.
What's on the agenda this year?
The COP Presidency is led by a President-Designate who shapes the themes of the conference program. This year, the UAE Presidency has identified four areas for action which will continue to plan how we achieve the ambitious goals set at COP26.
FAST-TRACKING ENERGY
Speeding up the global transition to clean energy and reducing our reliance on fossil fuels as we attempt to limit global warming to 1.5° C (2.7° F) above pre-industrial levels.
FIXING CLIMATE FINANCE
Creating a "comprehensive transformation" of climate finance that helps developing countries that are most affected by climate-related disasters.
FOCUSSING ON NATURE
Taking action to protect and restore nature to enhance its role in mitigating and adapting to climate change.
FULL INCLUSIVITY
Ensuring that conversations and how solutions are implemented reflect the diversity of perspectives coming from youths, Indigenous communities and other marginalised communities.
COP28 is a pivotal moment to address the climate emergency and make strides to change the course of our future. We must take collective action to dramatically reduce emissions and protect lives and livelihoods – climate action can't wait.
100% of profits from the sales of #TOGETHER products go to charities that advance the Sustainable Development Goals. Find out more here.