COVID-19 INCREASES GLOBAL POVERTY FOR THE FIRST TIME SINCE 1998
The devastating effect of coronavirus means we're now going backwards
By Leanne walstow
31 july 2020
The UN Global Goals aim to eradicate poverty completely by 2030, but because of the coronavirus pandemic we are now going backwards. If the impacts of the pandemic continue on the current trajectory, the percentage of people living below the poverty line will be 8.8% in 2020, rather than the predicted 7.7%. This will be the first rise in global poverty since 1998, setting us back around three years to 2017 levels. These percentages might seem small, but in reality they equate to 71 million additional people living in extreme poverty because of the coronavirus.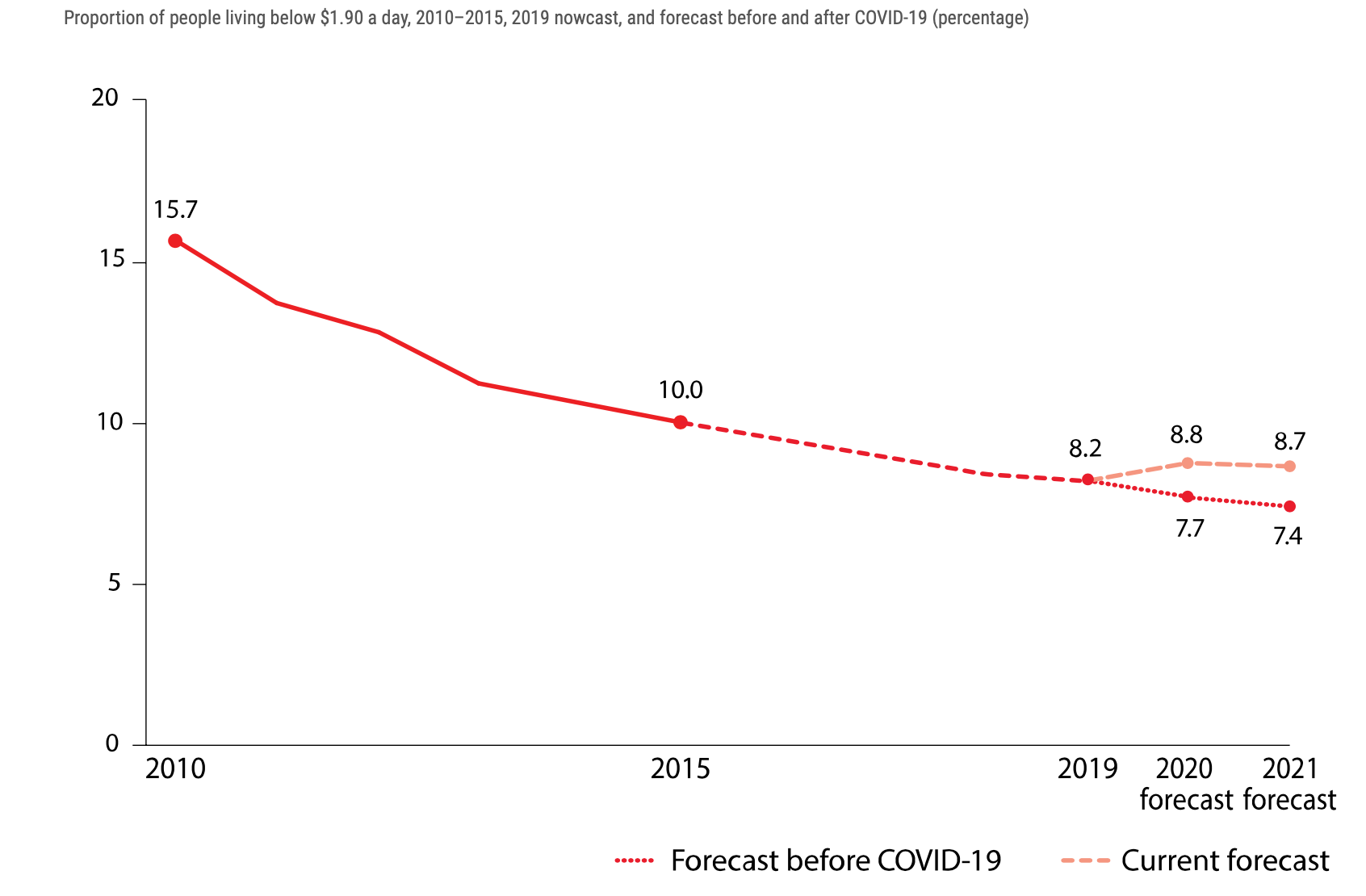 You might have heard that women and young people will be bearing the brunt of the financial implications of the pandemic in the UK, and it appears to be a similar story worldwide. Working poverty statistics - referring to individuals who live in poverty despite having a job or source of income - show that closures of workplaces have led to a drop in quality employment opportunities and income. In 2019 working young people under the age of 24 were more than twice as likely to live in poverty compared to those 25 and over. We were previously on track to close the gender gap in working poverty, but as women are being disproportionately affected by the pandemic, the stats are likely to change in the next report.
Least developed countries have been hit harder by the pandemic, similar to how they are often the hardest hit by natural disasters. Lacking the infrastructure and cash to support their economies and care for their sick, coronavirus has ravaged communities and left governments with less economic capital and more people in need than before. This has also meant that there are dramatically fewer people receiving government support or social protection such as unemployment benefits - in February only 87 countries actually offered unemployment aid as part of their legislation, and of these countries only 34 extended schemes to cover those who are self-employed.
In order to still have a chance of achieving Goal 1: No Poverty by 2030, we need urgent and effective efforts to reach those who are most vulnerable. This extends beyond individual action, instead requiring governments and corporations to commit to helping those in poverty both in their own nations and around the world - a post-COVID world should be one where nobody has to spend their life in poverty.
100% of profits from the sales of Goal 1 #TOGETHERBANDs go to GiveDirectly