Emma Watson Wears BOTTLETOP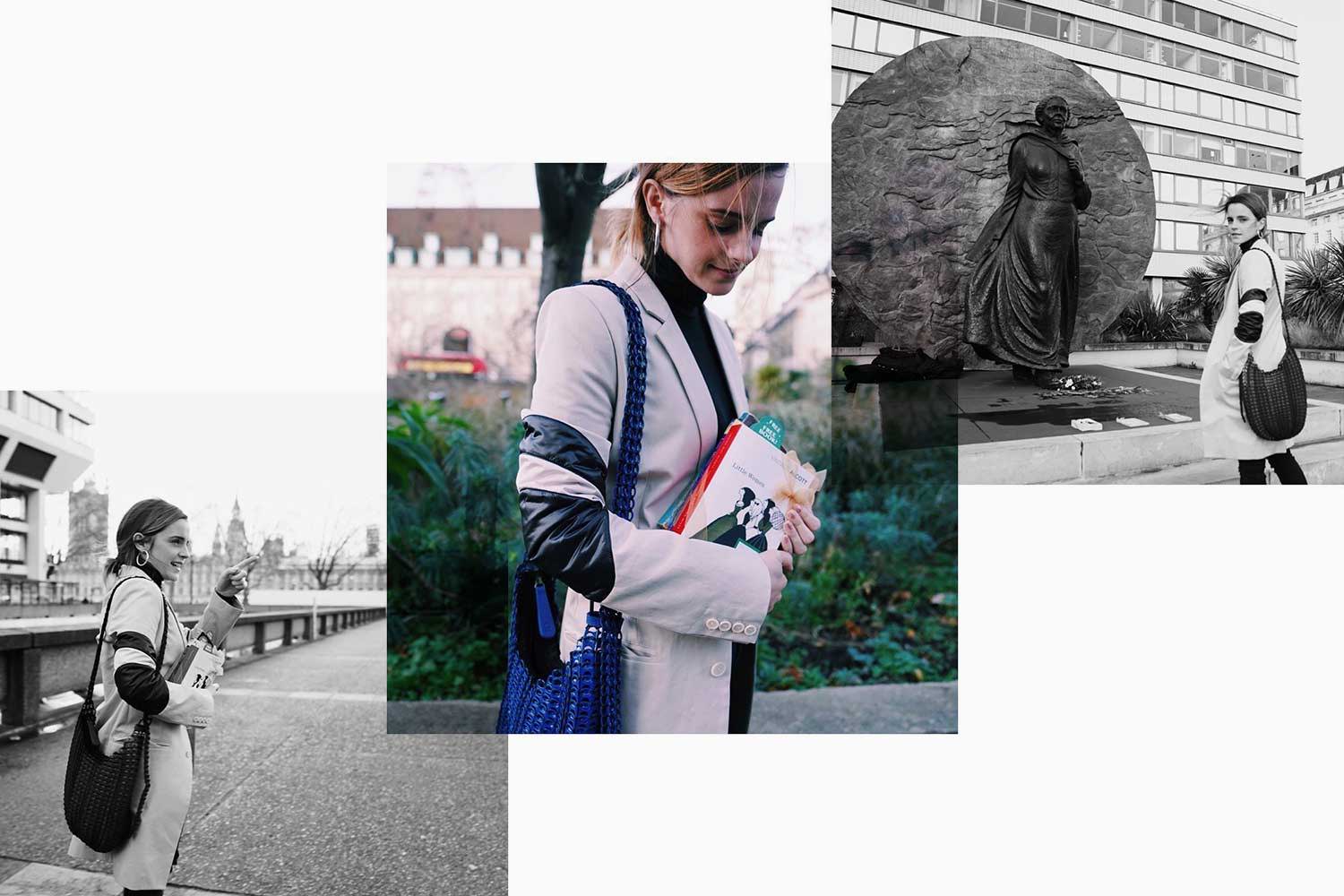 She's the actress we've grown to love as much for her role as UN Women Goodwill Ambassador as we did for playing Hermoine Granger in the Harry Potter film series, so we were thrilled to see Emma Watson wearing a bag by our sister brand BOTTLETOP over the weekend. As a champion of sustainable fashion (she's the face of the Good On You app) and the voice of impassioned gender equality speeches, we couldn't think of anyone better to showcase our ethical accessories, made from recycled metal ring pulls by skilled female artisans in our Brazilian atelier.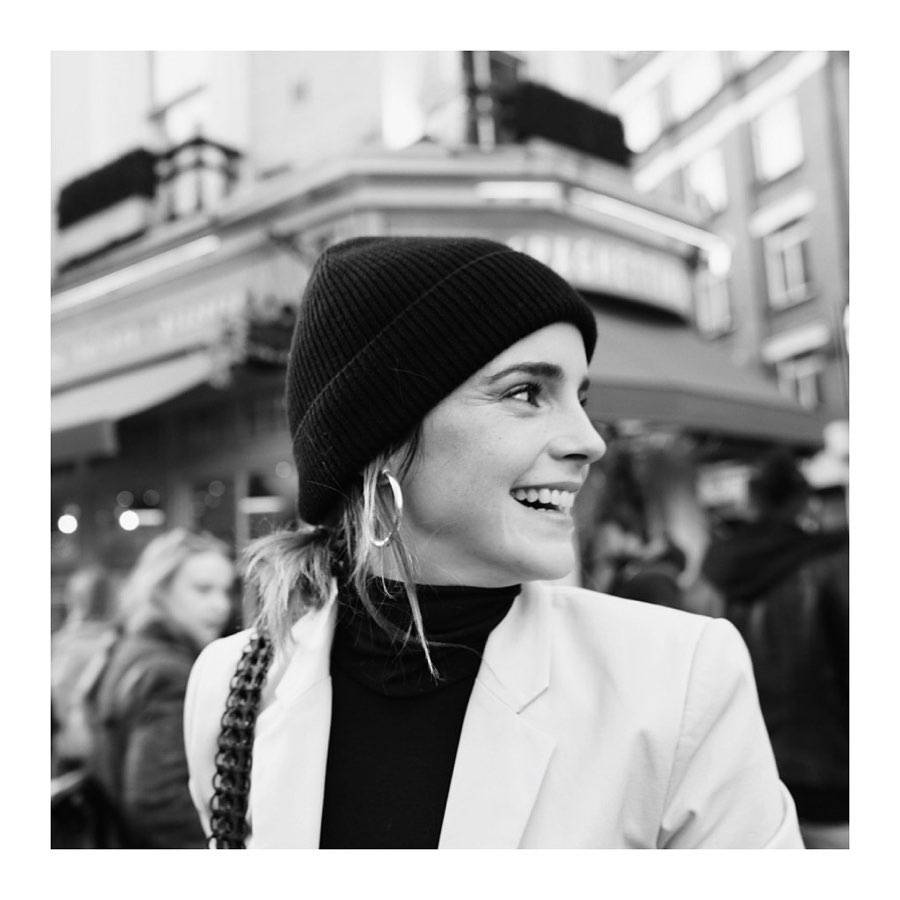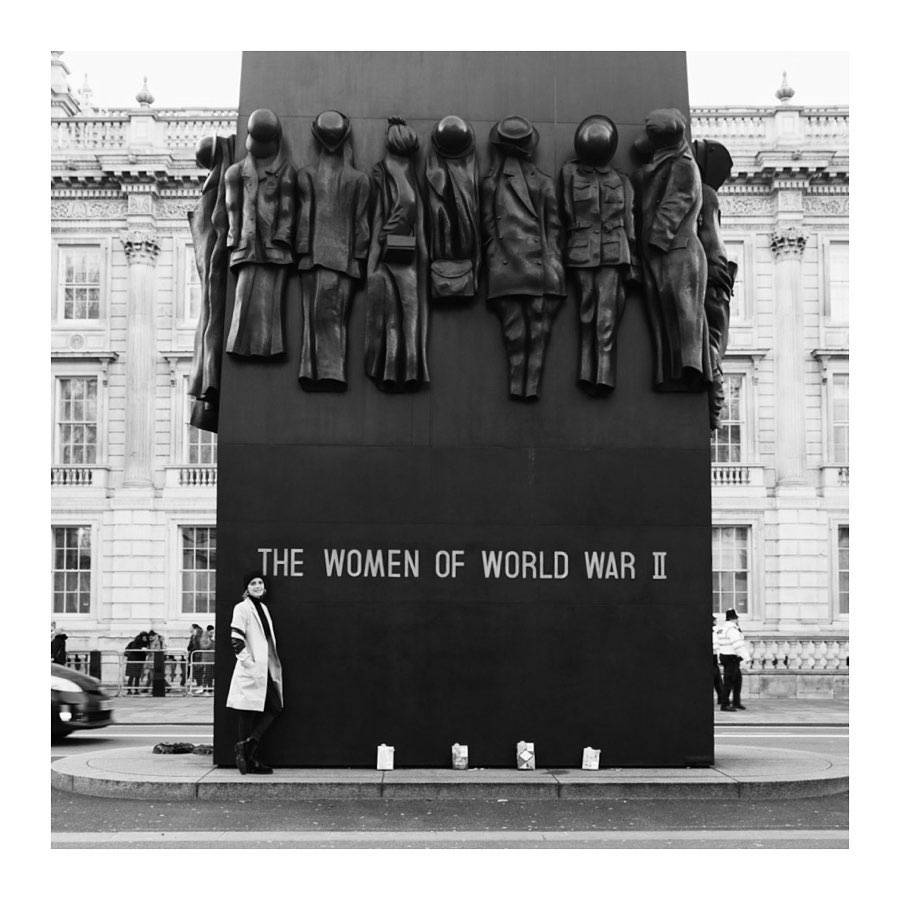 Images from Instagram @emmawatson

To celebrate the release of her new film, an adaptation of Louisa May Alcott's acclaimed novel Little Women, Emma filled her BOTTLETOP Bellani bag with copies of the iconic book and took to the streets of London to honour some heroic women and share her passion for literature as part of a book treasure hunt. In collaboration with The Book Fairies, an organisation which encourages people to pass on books by hiding them in public places, 2,000 copies of Little Women will be hidden across 38 countries in total, all with a handwritten note from Emma inside. Here are some of the monuments she visited.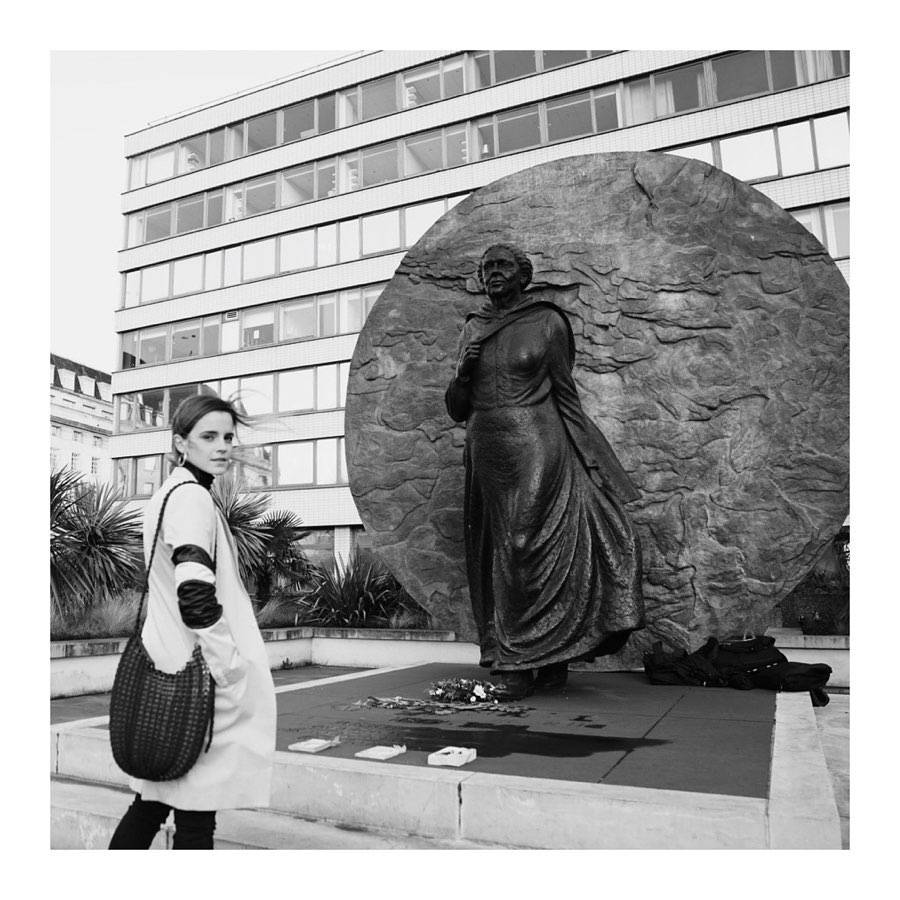 Image from Instagram @emmawatson
Mary Seacole was a British-Jamaican businesswoman and nurse who set up the "British Hotel" behind the front lines during the Crimean War. Along with Florence Nightingale, she was an outstanding nurse who tended to the wounded of the war.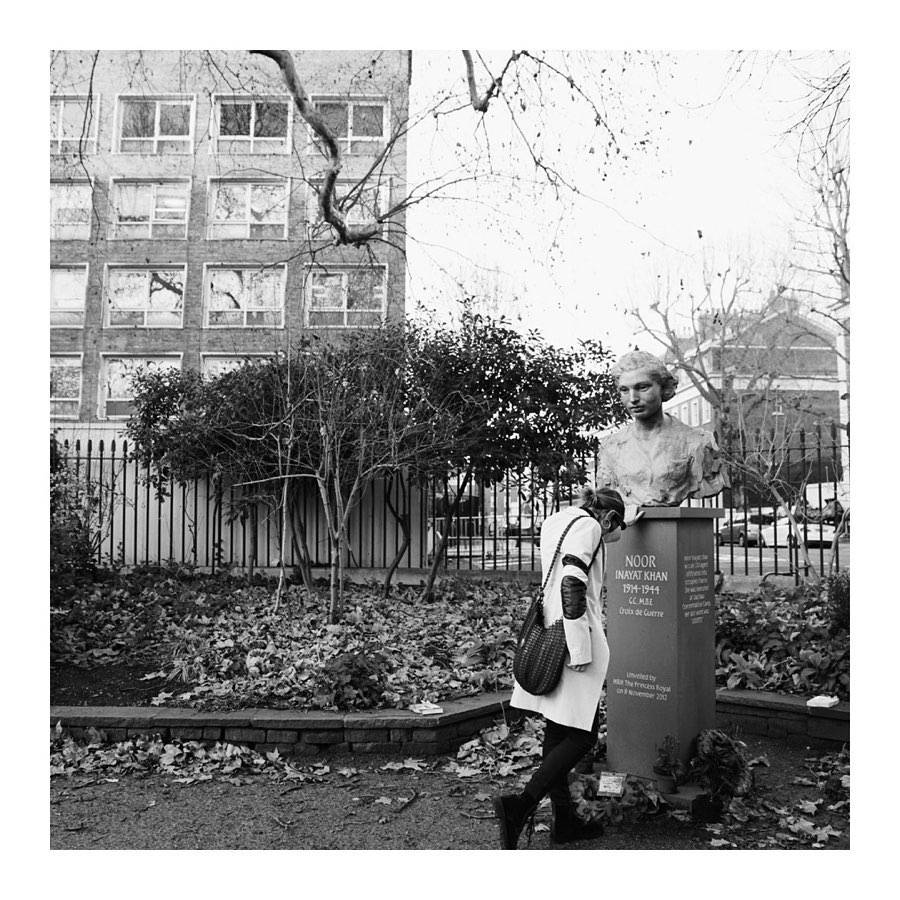 Image from Instagram @emmawatson
Noor Inayat Khan was a British heroine of World War II, renowned for her service in the Special Operations Executive. She was Britain's first Muslim war heroine and the first female wireless operator to be sent into occupied France during WWII.
The Tribute to the Suffragette Fellowship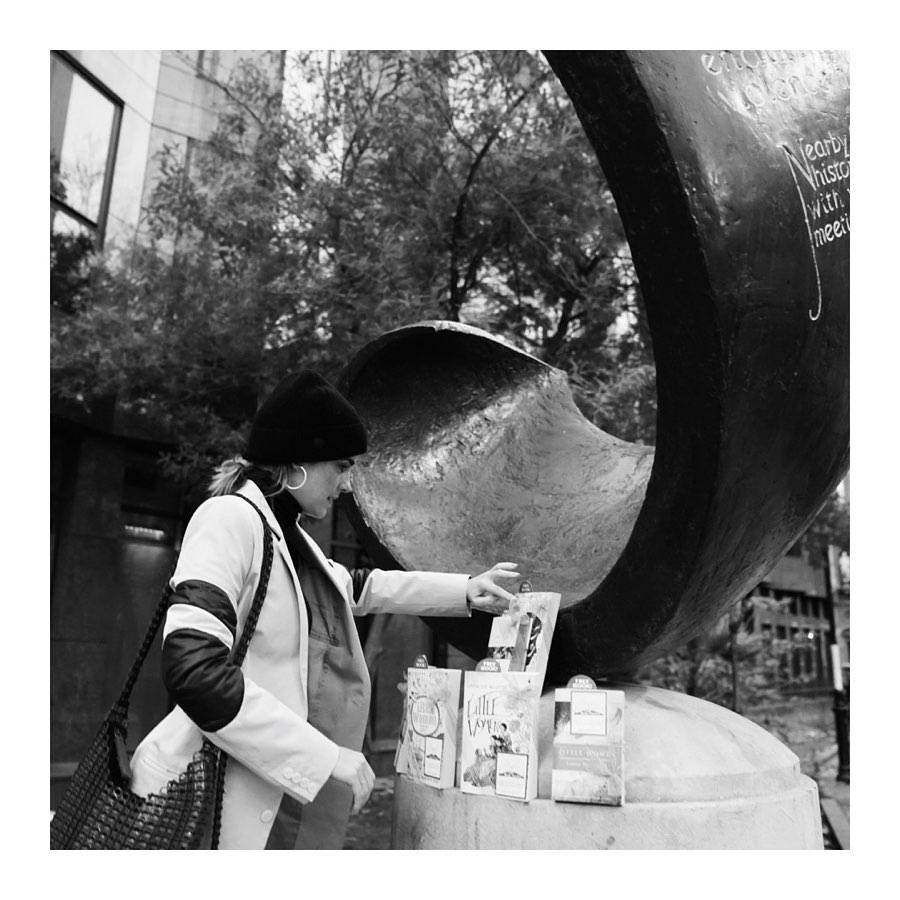 Image from Instagram @emmawatson

The Tribute to the Suffragette Fellowship was established in 1926 to preserve the history of the fight for women's right to vote. It was sculpted by Edwin Russell and unveiled by fellowship treasurer and former suffragette Lilian Lenton.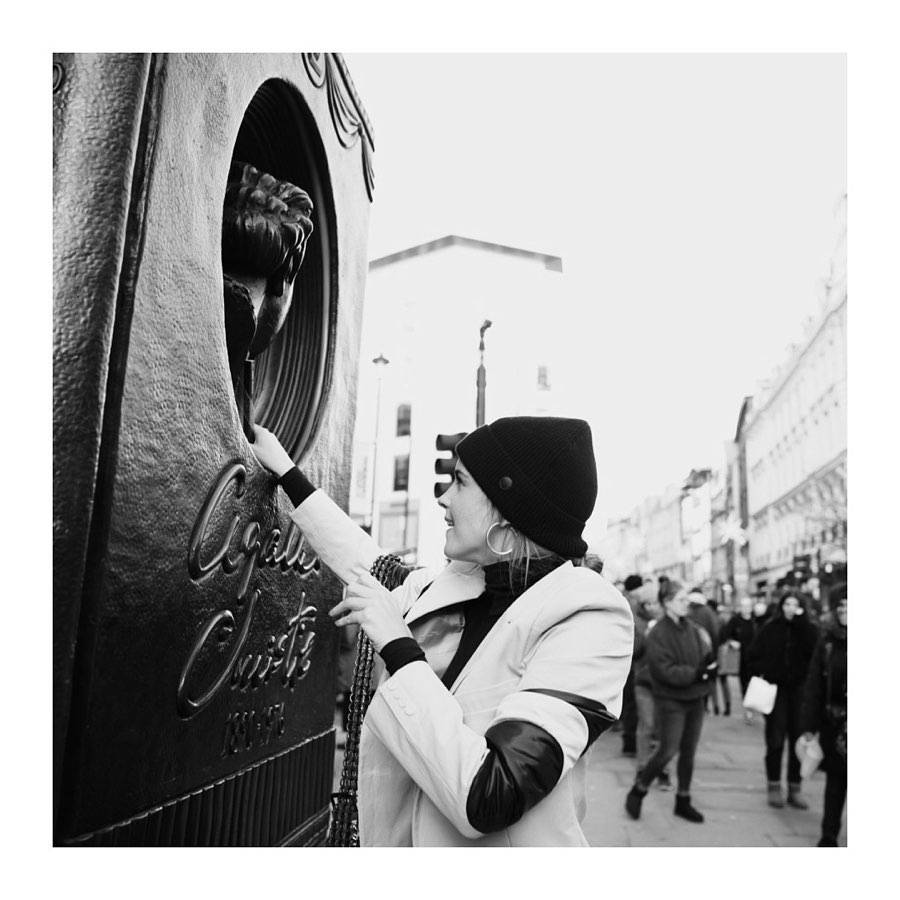 Image from Instagram @emmawatson

Dame Agatha Christie was an English writer known for her contribution to literature. Her novels have sold roughly 2 billion copies and her works rank third in the world's most widely published books. She wrote the world's longest running play - The Mousetrap - and is probably best known for her fictional detectives Miss Marple and Hercule Poiroit.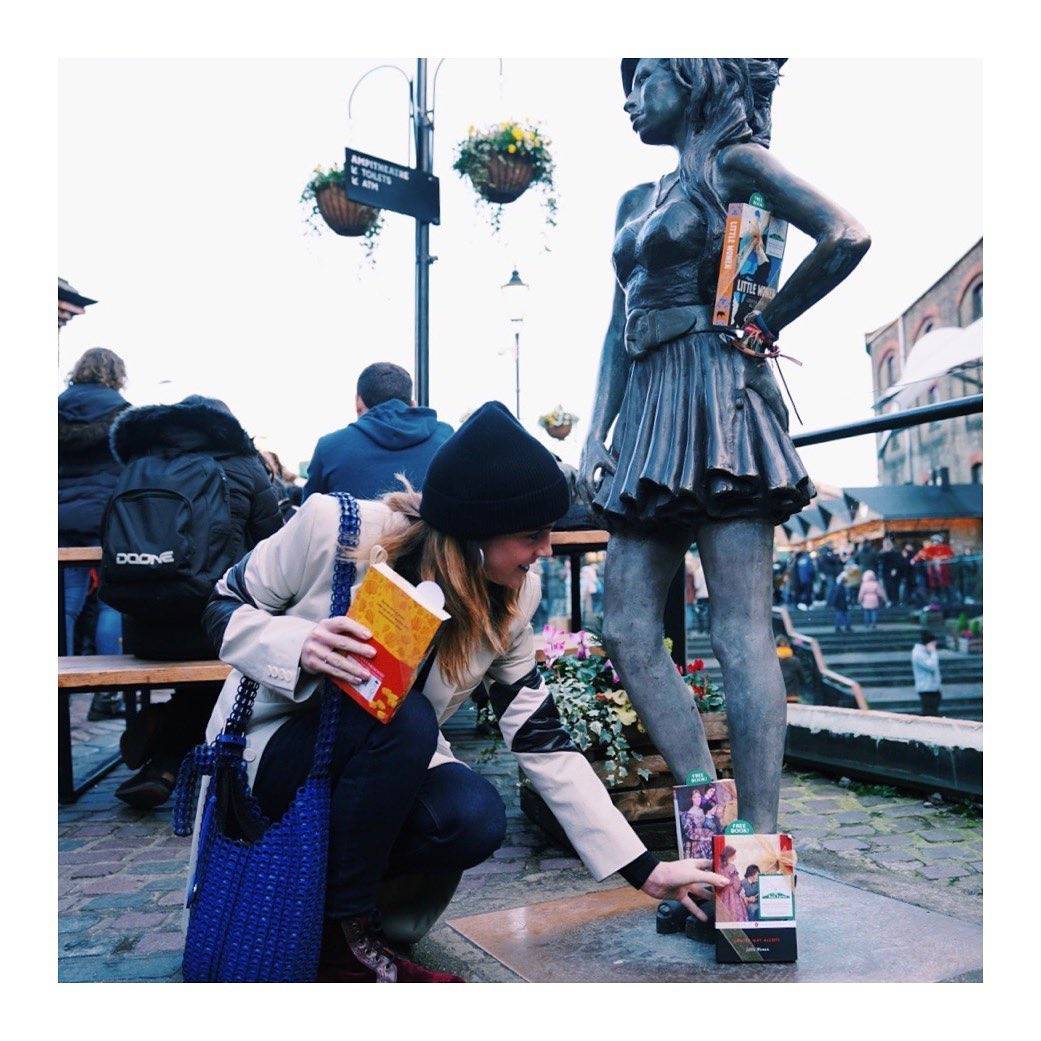 Image from Instagram @emmawatson
Amy Winehouse was an English singer-songwriter known for her deep, expressive vocal style and eclectic mix of musical genres. She was the first British woman to win five Grammys and recorded one of the best selling albums in UK chart history, Back To Black.
Thank you, Emma, for empowering the women who make our bags and inspiring others with knowledge of the women in history who have helped shape our lives.