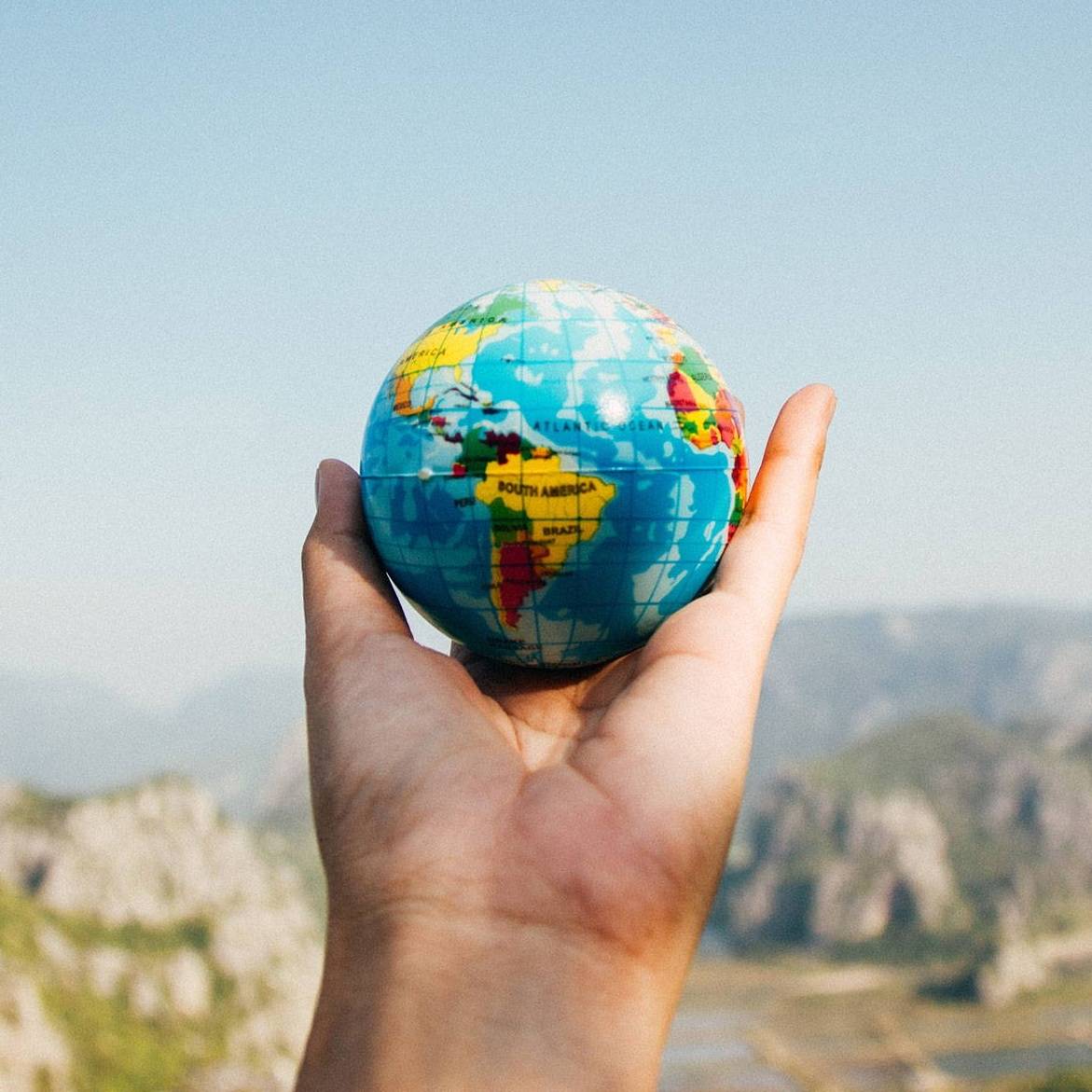 Goal 17: Partnerships for the Goals
6 brilliant ways people are coming together to make... Partnerships for the Goals
From the Nobel Peace Prize, to using Minecraft to bring together residents and refugees, here are some of the ways that collaboration can help to achieve the Global Goals.
By Charlotte brohier
11 april 2019
1. We need a global partnership
According to the United Nations, "A successful sustainable development agenda requires partnerships between governments, the private sector and civil society. These inclusive partnerships built upon principles and values, a shared vision, and shared goals that place people and the planet at the centre, are needed at the global, regional, national and local level."

2. Here's one we made earlier
The United Nations itself is predicated on international collaboration. Born out of the carnage of the Second World War, the UN was formed in 1945 by 51 countries, with the goal of maintaining international peace. Its mission is to foster global development, provide humanitarian assistance, protect human rights, and uphold international law. It now also fights climate change. Over the years, the UN has grown to include 193 member states, which is (more or less) all of the countries in the world. (The exceptions are the Holy See, or Vatican, and the State of Palestine, which are observer states, as well as Taiwan and Kosovo, which are not internationally recognised). In 2001, the Norwegian Nobel Committee (responsible for the Nobel Prize) announced that "the only negotiable route to global peace and cooperation goes by way of the United Nations."

3. Speaking of the Nobel Prize
The Nobel Prize is named after Swedish businessman and self-proclaimed "superidealist" Alfred Nobel. On his death in 1895, Nobel left all of his 31.5 million Swedish crowns to creating annual prizes for people who "conferred the greatest benefit on mankind. "The best known of these awards is the Nobel Peace Prize which is given to the person who has done the "best work for fraternity between the nations and the abolition or reduction of standing armies and the formation and spreading of peace congresses. "Ironically, Nobel's idealistic will triggered a lengthy legal battle among his disgruntled family members, and it took five years for the Norwegian Nobel Committee to start its work. Even more ironically, Nobel's wealth came in large part from his 1867 patent for nitroglycerine-based explosive dynamite.

4. We are making progress
Aid from developed to developing countries increased by 66% between 2000 and 2014, reaching a new high of $142.6 billion in 2016. Which is very good news. However, it's anticipated that, in the coming years, natural disasters and other humanitarian crises will cause demand to increase further. And here's a dizzying figure: the UN Conference on Trade and Development believes that achieving all of the Global Goals will cost US$5-7 trillion a year.

5. The world is more interconnected than ever before
More good news. The Internet makes international partnerships much easier to foster and maintain. As a result, improving access to technology, knowledge and communications is key to this goal. However, current figures indicate more than 4 billion people do not use the Internet – and 90% of them are from developing countries.

6. Finding peace through Minecraft
At first glance, building peace and better infrastructure using a sandbox video game seems ridiculous. But when you dig a little deeper (and pile up a few blocks), it makes perfect sense. Last year in the Kenyan town of Kalobeyei, refugees and local residents got together to design public spaces and reduce tensions – using Minecraft. The project, sponsored by UN-Habitat, aimed to redesign and improve four different public spaces and a transport hub. One-third of participants had never used a computer before, which is why user-friendly Minecraft was ideal. According to Pontus Westerberg of UN-Habitat, "Minecraft helps to make this a participatory process and gives residents room to visualise the potential of public space within their neighbourhoods." The project was a big success.