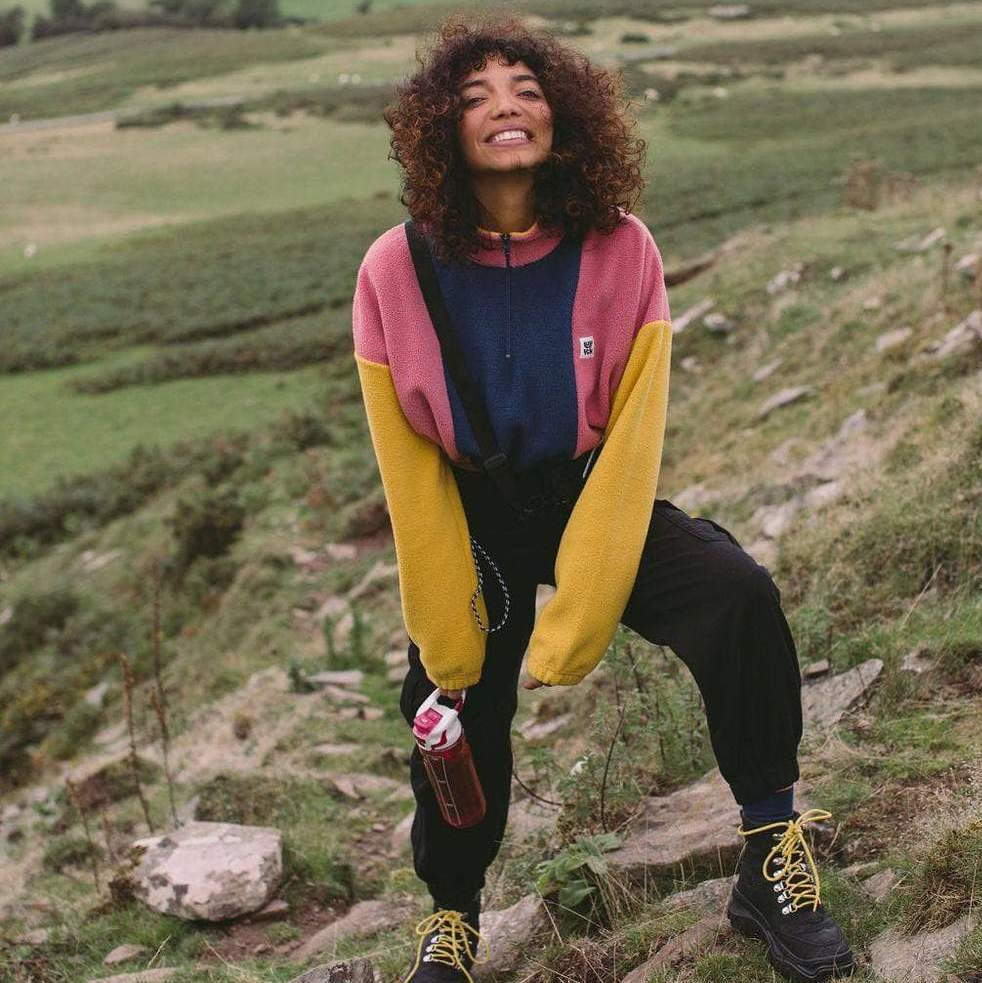 Goal 12: Responsible Consumption and Production
WHAT IS GORPCORE? (AND HOW TO DO IT SUSTAINABLY)
It's the hottest trend around, but what is it? And where can you shop for it responsibly?
By hannah rochell
10 february 2021
We've all been through our normcore phase, the 2014 trend that elevated jeans, T-shirts and dad trainers to high fashion status. Perhaps you embraced cottagecore last year, the country life inspired aesthetic for romantic floral dresses, lace collars and vintage knitted tank tops that swept Instagram during lockdown. But if you want to get on board with the most practical look of the moment, you'll need to introduce gorpcore in your fashion lexicon. But what even is it?
It was New York Magazine's The Cut that coined the phrase in May 2020, and you'd be forgiven for thinking that gorpcore, with its hi-vis quilted jackets, warm fleeces and technical shoes, was the reserve of actual hikers and outdoor types. The vibe really gained traction when Gucci collaborated with The North Face last month on a collection of covetable printed backpacks and pastel puffer jackets that went viral and sent fashion obsessives into an outward-bound spin. And while your gorpcore outfit will probably include some really useful pieces for your daily lockdown walk in the country if you're lucky enough to live there, you'd be equally likely to see a gorpcore fan socially distancing in a bright fleece and waterproof trainers in a cityscape.
But waterproof technical fabrics are usually manmade - it's far from ideal for a sustainable wardrobe to be shopping for virgin nylon or polyester. Of course, you could always seek out your gorpcore second hand or via a family member's genuine 1990s collection; alternatively, use our handy guide to ensure that you're having a minimal impact on the very environment that your outfit suggests you love so much. Welcome to Sustainable Gorpcore 101.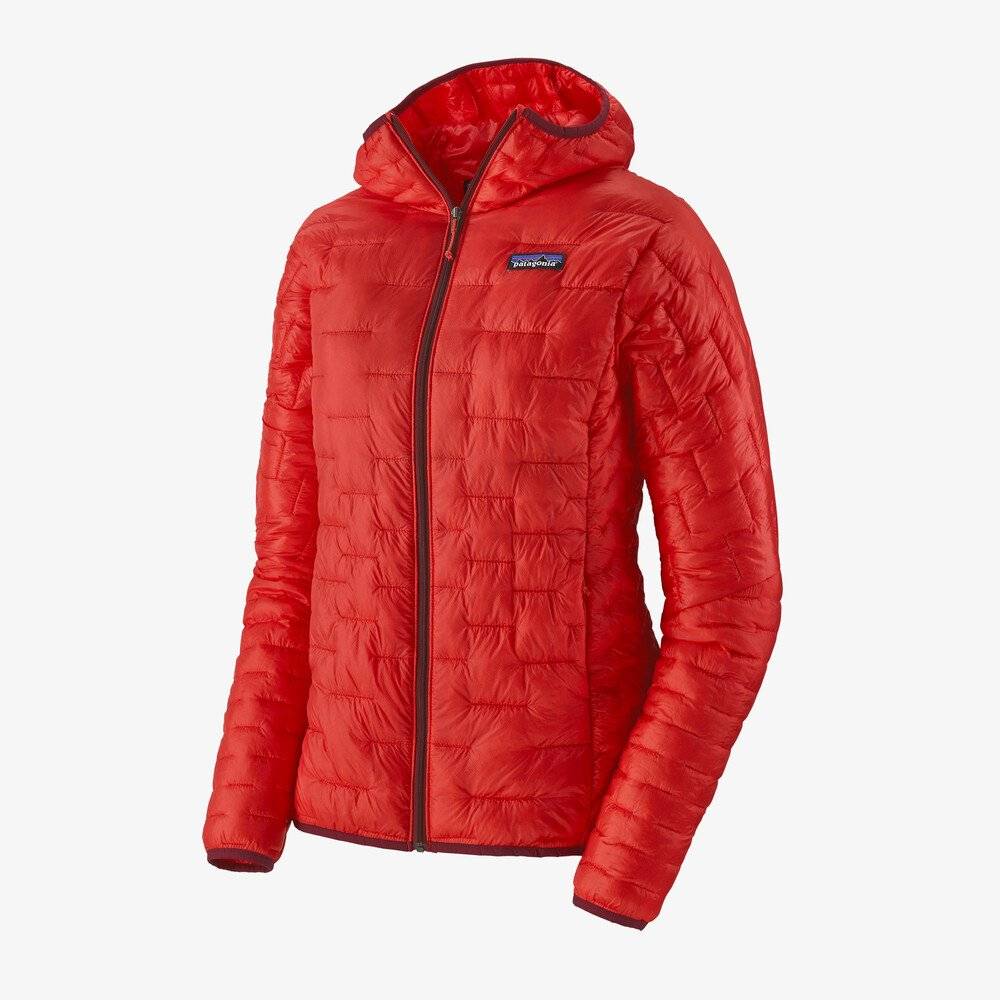 Available in a range of colours, this padded jacket is an ideal starting point for your gorpcore look, being lightweight enough to layer under other pieces. It's filled with PlumaFill (so it's cruelty-free) and it's also Fair Trade sewn. 68% of all of Patagonia's materials across its entire range are recycled.
£200, patagonia.com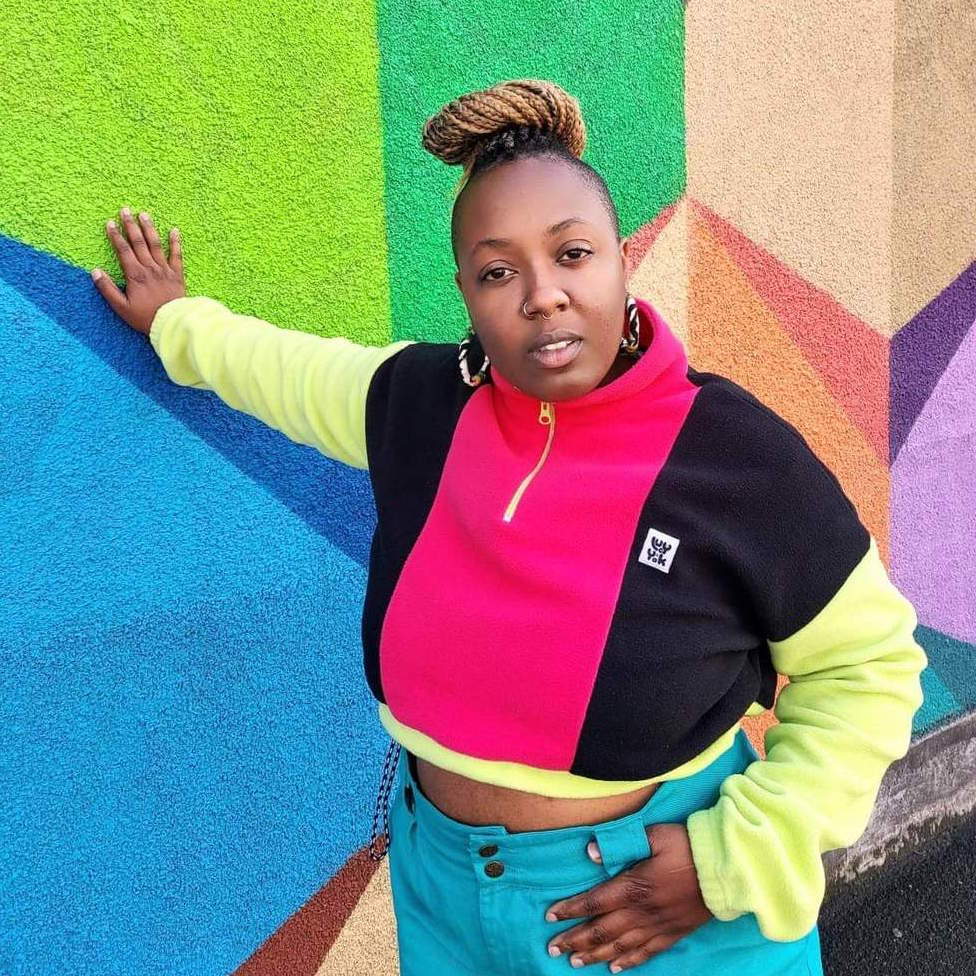 Lucy & Yak, known for its organic dungarees, is also a hotbed of recycled fleeces made from recycled plastic bottles in gorpcore-friendly bright block colours. Its cropped fleece, pictured, comes in seven colour options, and there is also an oversized version if you really do need to keep warm. Remember that any clothing made from recycled plastic will release microplastics when you wash them, so put them in a Guppyfriend bag to catch them before they enter the water system.
£40, lucyandyak.com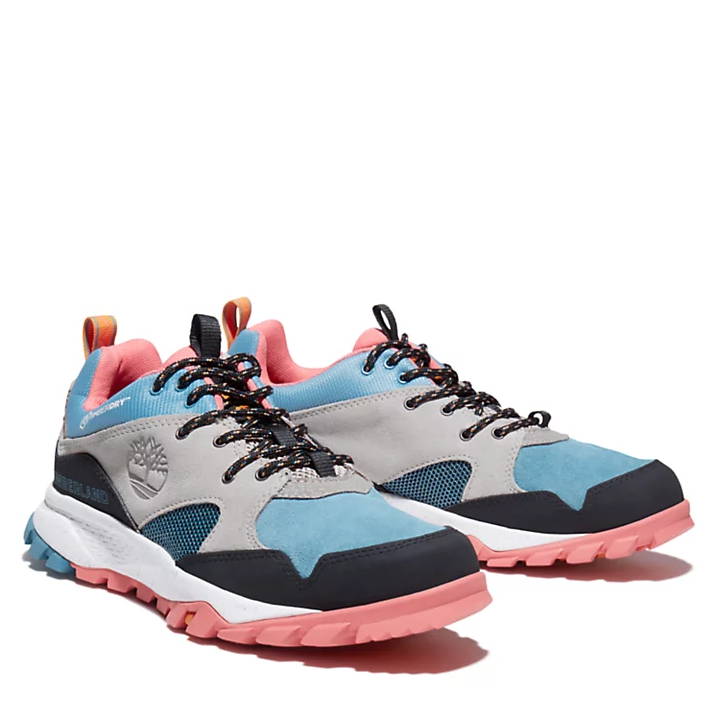 As well as ticking all the practical boxes, these trainers are a sustainable dream, too. Made from a combination of recycled plastic and Better Leather, which is certified as being better for the planet, they also have grip technology, making them ideal for slippery winter walks.
£120, timberland.co.uk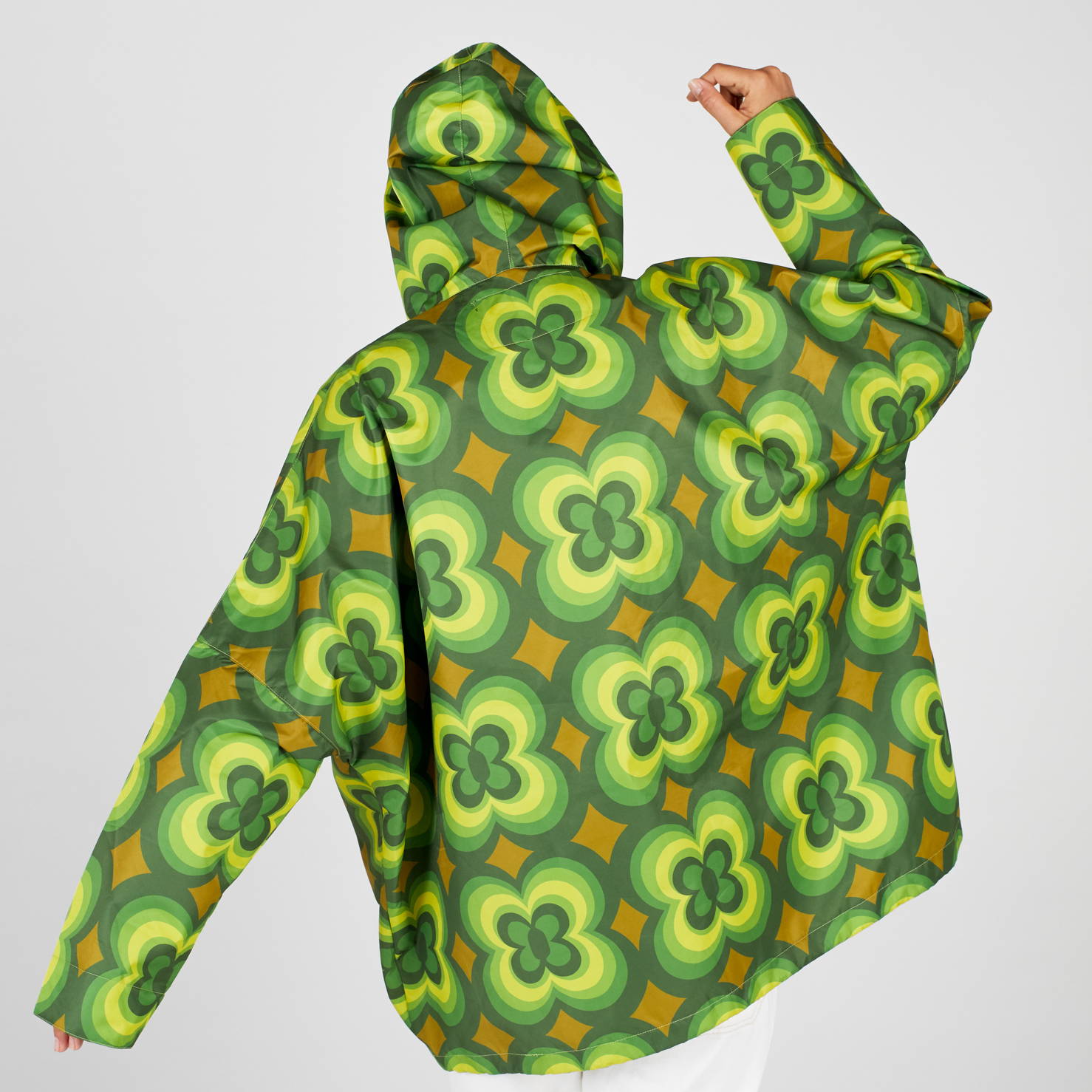 Giving full The North Face x Gucci retro vibes, this jacket has saved between 17 and 23 plastic bottles from landfill or polluting the oceans. There are loads of vibrant prints to choose from, and even waterproof trousers if you want to go full gorpcore.
£100, insaneintherain.com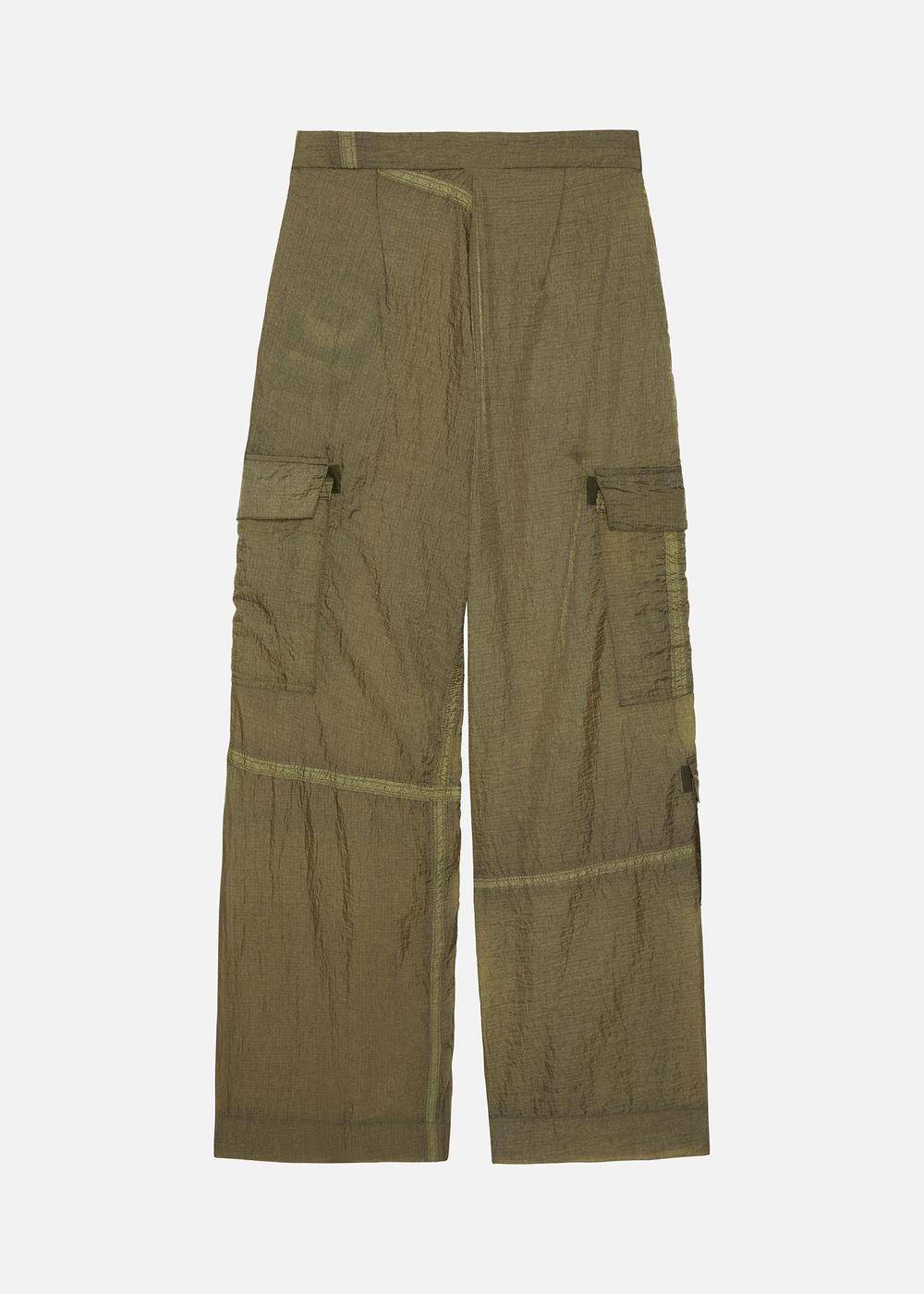 Master of the sustainable fashion scene Christopher Raeburn has been making his catwalk creations from army surplus fabrics for over a decade. These trousers are constructed using original parachute canopies.
£275, raeburndesign.co.uk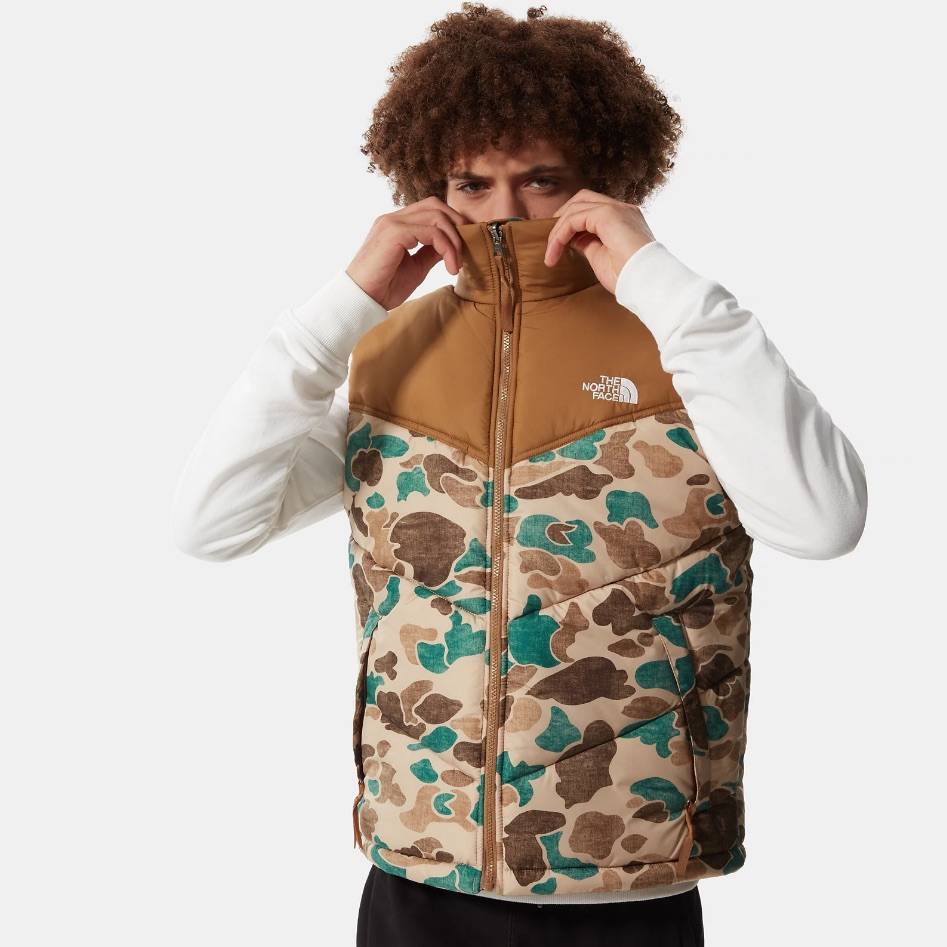 A gilet will keep you warm under your puffer now and see you right through to spring. The North Face's camo gilet is made from 100% recycled materials, and it's currently in the sale!
£80, thenorthface.co.uk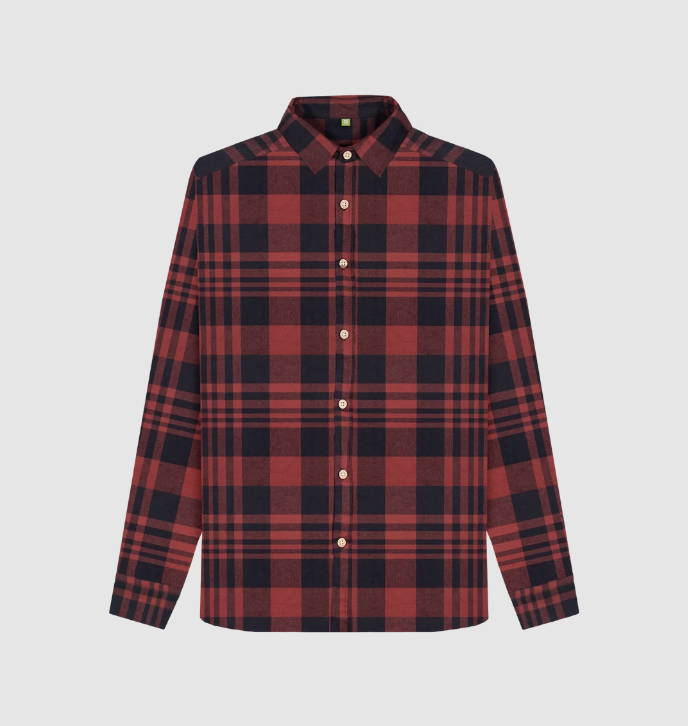 Who says checks can't be a neutral? Off-set all of that gorpcore block colouring with a muted plaid shirt. This organic cotton one from Rapanui comes in three different colour options. When you're done with it, send it back to Rapanui who will recycle the cotton into new garments.
£50, rapanuiclothing.com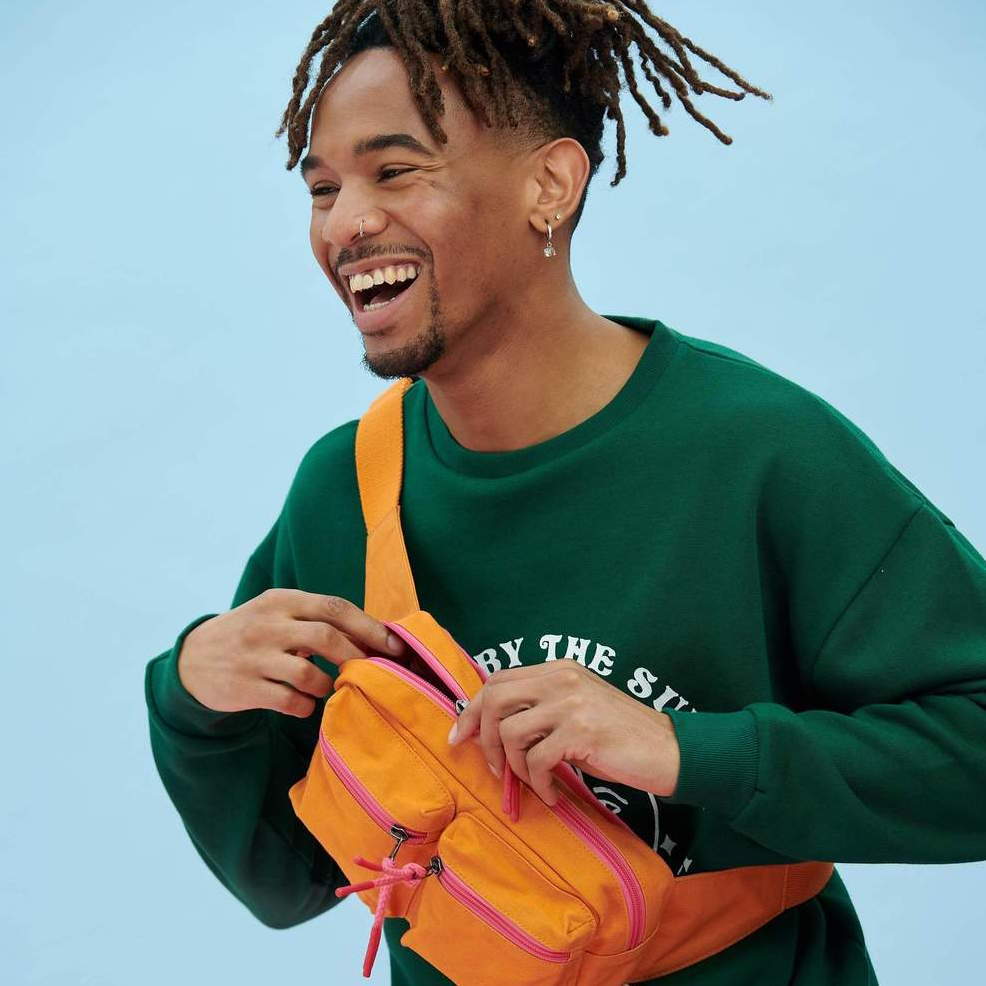 Made from organic cotton and in a useful oversize silhouette, this bum bag looks great slung cross body as well as around your waist, and has plenty of handy zip pockets. It comes in orange and pink, or two prints that have coordinating boilersuits and sweatshirts.
£24, lucyandyak.com
100% of profits from the sales of #TOGETHER products go to charities that advance the Sustainable Development Goals. Find out more here.