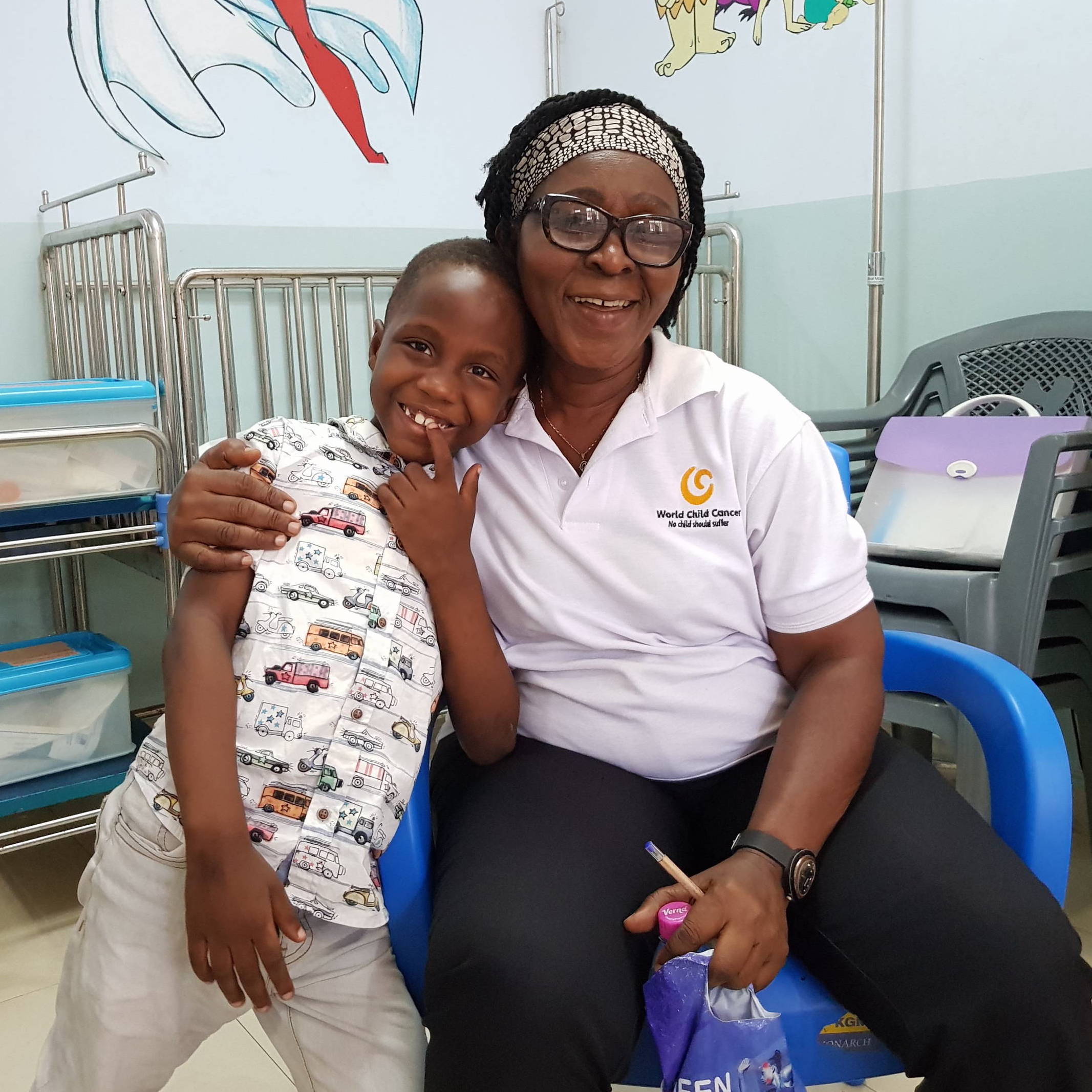 Goal 3: Good Health and Well-Being
HOW WORLD CHILD CANCER IS CHANGING THE LIVES OF CHILDREN AROUND THE WORLD
Meet our charity partner for Goal 3: Good Health and Well-being
By Charlotte Brohier
28 august 2019
This month we're focusing on Goal 3: Good Health and Well-being, and we wanted to introduce you to our charity partner for this Goal, World Child Cancer. The charity's aim is simple: to give equal access to the best possible treatment and care for every child with cancer. World Child Cancer is developing a centre of treatment excellence in Ghana and twins staff and hospitals in resource rich countries with those with limited resources to train healthcare workers and improve treatment standards. This proven model has enabled the charity to increase one-year survival rates in many of the countries in which it works, improve treatment access and provide emotional and financial support to children with cancer and their families in the global south.
It's through World Child Cancer's programmes and the healthcare workers they support, like Nurse Pat pictured above, that it's possible to make a real difference. Although retired, over 30 years of nursing experience makes Pat's knowledge invaluable at the Day Care Unit at Korle Bu Teaching Hospital in Accra, where she was tempted back to work as the Deputy Director of Nursing Service. 'Cancer is a heavy load for anyone but even more so for families in Ghana' she says. 'Here, families struggle to find the funds to pay for three meals a day yet alone the cost of cancer treatment. Because of this, it is important for us as nurses to go above our duty of care to not only support the child, but also the families, with the mental stresses of living with a child with cancer.'
She goes on to explain that it's common for families to be forced to abandon their child's treatment due to challenging financial circumstances, not being able to spend time away from home and/or being unaware of the need to complete treatment if their child starts to look and feel better. As a result, nurses now provide counselling to give families a better idea of what to expect in terms of the treatment, time and money involved, in order to reduce abandonment rates. 'It's not easy for a parent to accept that their child has cancer, that they may have to have their eye removed for example, so they are often frightened and this can lead to them leaving the hospital. With a better understanding of why we need to apply these treatments, more families will feel confident in completing cycles and increase their child's chances of survival. To do what we do often takes more than knowledge. It takes heart and patience. We need to be able to talk to parents as a mother or a father and not only as a nurse. By showing compassion, we can speak to them with an understanding that comforts them.'
Find out more at worldchildcancer.org.