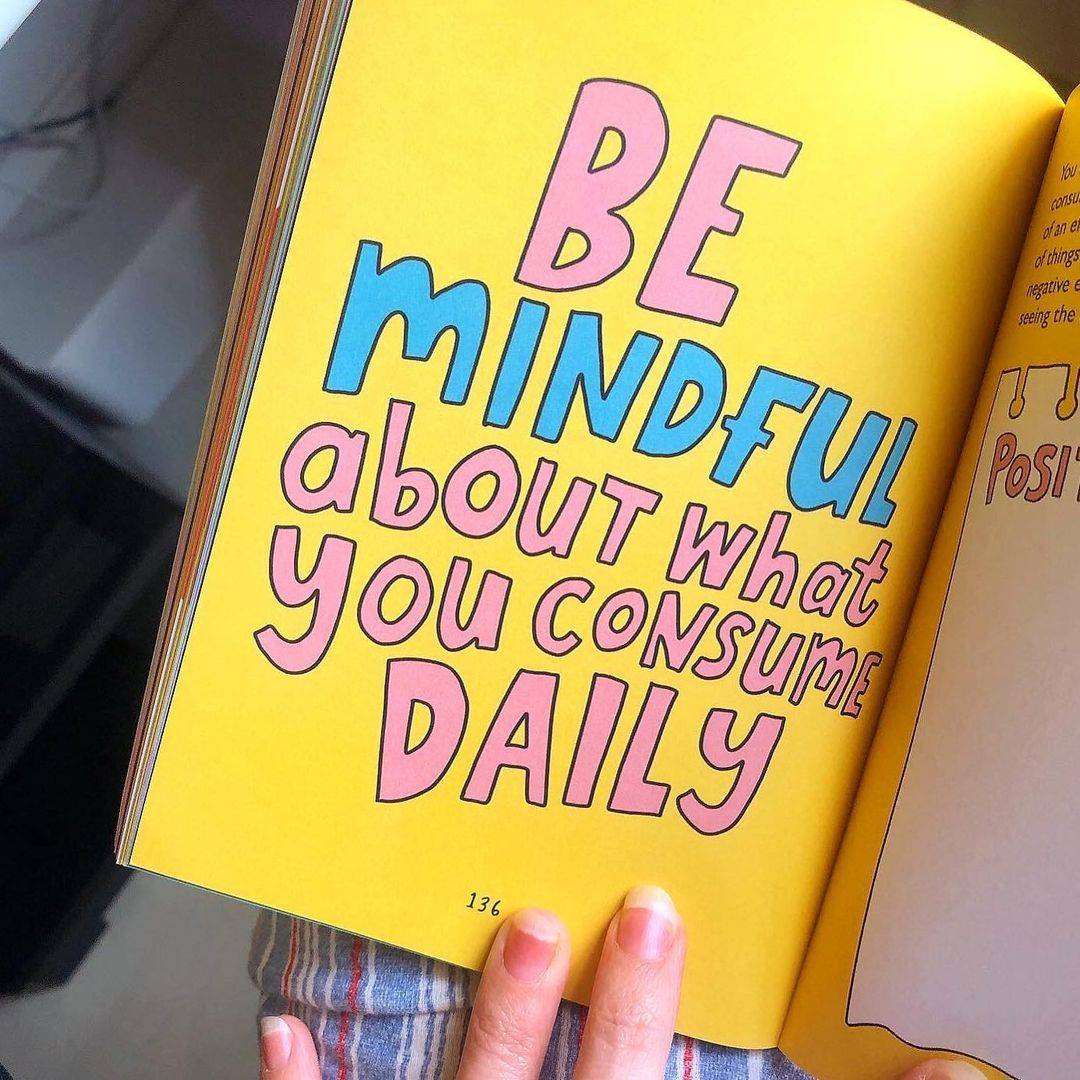 Picture: The Happy Newspaper
Goal 3: Good Health and Well-Being
20 INSTAGRAM ACCOUNTS TO FILL YOUR FEED WITH POSITIVITY
Our favourite Instagram accounts that are guaranteed to make you smile
By JESSICA JURKSCHAT AND HANNAH ROCHELL
8 October 2021
The people you choose to follow on social media can have a huge impact on your mental health. If you find yourself spending lots of time on Instagram, why not invest some of that scrolling energy into curating a more positive feed, filled with things guaranteed to make you feel good! Add a little bit of positivity to your life with these 20 Instagram accounts: from 'good news' content to adorable pets:
The Happy Broadcast bills itself as a provider of 'anxiety-free news', all of which is charmingly illustrated by Mauro Gatti. Its coronavirus coverage focuses exclusively on news that brings hope - whether that is hope of a vaccine or the sense of hope instilled by the kindness of strangers.
The pure joy at witnessing the fluffballs featured on this account speaks for itself. A dose of cuteness in amongst all the uncertainty is exactly what we all need right now.
Created by Emily Coxhead, The Happy Newspaper is a constant source of loveliness. Stories shared tend to focus on acts of human kindness as well as positive news from around the world.
Wholesome content coming right up: couples sharing their real life meet-cute stories to make you feel all warm and fuzzy inside.
Exactly what it says on the tin - this is the account to follow if you still want to keep up with coronavirus news, but want to ensure you're exposed to the good stuff too!
Cora Rose was believed to have been in a car accident when she was found with two shattered front legs and a broken pelvis, in the end she had to have both legs amputated. Fast forward to the present day and Cora Rose is living her best life on Instagram for everyone to enjoy.
Let's face it - dogs are the real winners of 2020. Whilst many of us adjusted to working remotely, our dogs were absolutely loving it. This account is dedicated to the pets that brighten (and slightly complicate) our new WFH set up.
Created by journalists on a mission to bring more positivity into the world and demonstrate to the mainstream media that there is an audience for good news, this account does just that.
Since 2010, photographer Brandon Stanton has interviewed thousands of people on the streets of New York City, sharing a glimpse into the lives of strangers. What started off as a photography project has now accumulated millions of followers. Follow along for inspiring stories of love, loss and mental health.
From stories of inspiring people and personal growth to small wins towards a sustainable planet, Bright Vibes Media is a great reminder of all the good in the world.
Mr Pokee is an adorable hedgehog whose Instagram feed is guaranteed to bring a smile to your face!
Good Good Good brings you stories focused on good in the world. A reminder that there's no shortage of good news in the world, you just have to know where to look.
In addition to sharing uplifting (and non-political) news, Upworthy often features personal accounts of acts of kindness. This account proves that kindness and compassion can change the world!
From heartfelt adoption stories to frontline worker appreciation posts, Tanks Good News delivers positive stories from around the world. Exhale and get ready for happier headlines.
A storyteller and former monk, Jay Shetty is making wisdom go viral. His feed shares inspirational messages, videos and offers advice on how to shift to a positive mindset.
Looking for a laugh? This account is so wonderfully weird, you'll wonder where it's been all your life. Since 2015, this London-based dad has been photoshopping things to look exactly like his kids' drawings, and the result is genius.
Hannah Shurey's artwork is sure to brighten up your news feed. An advocate for mental health, her mission is to spread positive vibes and support using colourful illustrations.
Daylight Illustrations uses art and design to spread awareness of mental health and women empowerment and build a community to inspire, encourage and comfort anyone who needs it.
This feel good Instagram account is a source of joy for us all. Sprxed Positivity shares much needed reminders to be kind to yourself (and others) as well as the odd motivational quote from time-to-time.
Exactly what their handle says - follow along for wholesome, hilarious content of animals doing things. Guaranteed to warm your heart.
This article was originally published in January 2021 and has been updated.
100% of profits from the sales of #TOGETHER products go to charities that advance the Sustainable Development Goals. Find out more here.