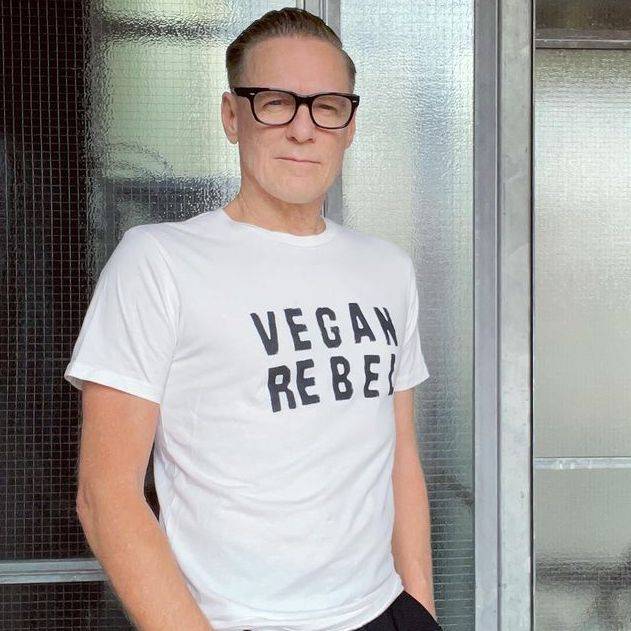 Image: @bryanadams/Instagram
Five Rock Stars Turned Environmental Activists
From protecting rare chalkstreams to paddle board whale saving, these stars of decades past (and present) are doing more than writing protest songs
By hannah rochell
16 november 2021
Musicians have been using the power of their performance to make a statement about the environment since the 1970s, with everyone from folk artist Joni Mitchell and her song Big Yellow Taxi, to funk collective Tower of Power and their anthem There's Only So Much Oil In The Ground. Fast forward to the present day, and you'll find The 1975 powering their tour by vegetable oil and solar power, Billie Eilish giving her fans the chance to win tickets to her shows by taking climate action via Global Citizen, and Coldplay refusing to tour at all until they can find a more sustainable way of doing so.
But what happens when you've moved on from your rock career and you still want to make a positive difference in the world? Here are five rock stars using their platforms to help save the planet.
1. Bob Geldof
Goal 6: Clean Water and Sanitation
Perhaps one of the best known musician activists of all time, Geldof - formally the lead singer in the band The Boomtown Rats - spearheaded the Live Aid concert of 1985 which raised awareness and funds to help those caught up in the Ethiopian famine crisis. He is now putting his weight behind a protest against Southern Water, in which campaigners in the county of Kent, UK, are refusing to pay their water bills.
The logic is that their money from their bills would, in turn, help pay the water company's £90 million fine that it was issued in July for spilling billions of litres of raw sewage into the sea around the Kent and Hampshire coast. The four residents involved in the protest, who all live in the town of Whitstable and include a local Conservative councillor, Ashley Clark, are supported by Geldof, who lives in neighbouring Faversham. 'Don't pay your water bills to Southern Water,' he said. 'God bless the people of Whitstable. I'm straight there to join them. In fact, I'll join them immediately.'
2. Feargal Sharkey
Goal 6: Clean Water and Sanitation
Recently described as a stroppy former punk rocker who won't take no for an answer, Feargal Sharkey is exactly the sort of person you would want fighting your cause. And the cause in this instance is the plight of English rivers, specifically, rare chalkstreams, which are under threat because of pollution. The Northern Irish singer, whose band The Undertones enjoyed success with the seminal hit Teenage Kicks in 1978, retired from the music industry 10 years ago, and his subsequent love of fishing drew his attention to the state of the River Lea in South East England. He now says that river campaigning is a full-time activity.
Much of London's drinking water comes from the chalkstreams that Sharkey is campaigning to protect; yet the city is due to run short of water by 2050, according to a report by the National Audit Office. 'Sewage plants can no longer cope with the population size with the amount of building work that's going on and the amount of surface water that they have to treat,' he said in an interview with Country Life. 'All of it was a completely foreseeable problem. They predicted it 40 or 50 years ago, yet a bunch of very grown-up people kept kicking a can down the road. Well, they've now run out of road.'
100% of profits from the sales of #TOGETHER products go to charities that advance the Sustainable Development Goals. Find out more here.
3. David Gilmour
Goal 13: Climate Action
In 2019, Pink Floyd's David Gilmour auctioned off his 120 guitars – including the black 1969 Stratocaster that he played on all of the classic Floyd albums – and gave the $21million proceeds to Europe's largest environmental law charity, ClientEarth. 'The global climate crisis is the greatest challenge that humanity will ever face, and we are within a few years of the effects of global warming being irreversible,' he said. 'I hope that the sale of these guitars will help ClientEarth in their cause to use the law to bring about real change.'
4. Sheryl Crow
Goal 13: Climate Action
Crow, who shot to fame in 1994 with her hit All I Wanna Do and released her final album in 2019, and whose Global Warming Tour of US collages in 2007 raised awareness about climate change, is now a passionate climate activist. She's even advocated for us all using one square of toilet paper per sitting, something she has since cited as a joke to raise awareness about the environment. 'We're just so happy that people are talking about global warming, even if it's brought on by a joke,' she later said.
5. Bryan Adams
Goal 14: Life Below Water
Saving the whale has been a favourite focus for musicians since the 1970s, with David Crosby and Graham Nash's whale protest song, To The Last Whale and a Greenpeace benefit concert for the cause in 1977. But in 2019, Bryan Adams (pictured, top) - who first found fame in the 1980s and is also a dedicated vegan - made headlines by literally saving an actual whale: he took his paddle board out to the water off the Caribbean resort island of Mustique and acted as a human shield to keep hunters away from one. 'I got out on my paddle-board, and I was in between the whale and the whaler,' he said. 'I was there on a peaceful mission. It was big sea, the moment may have been lost. But the whale was beside me for a moment and it was gone.'