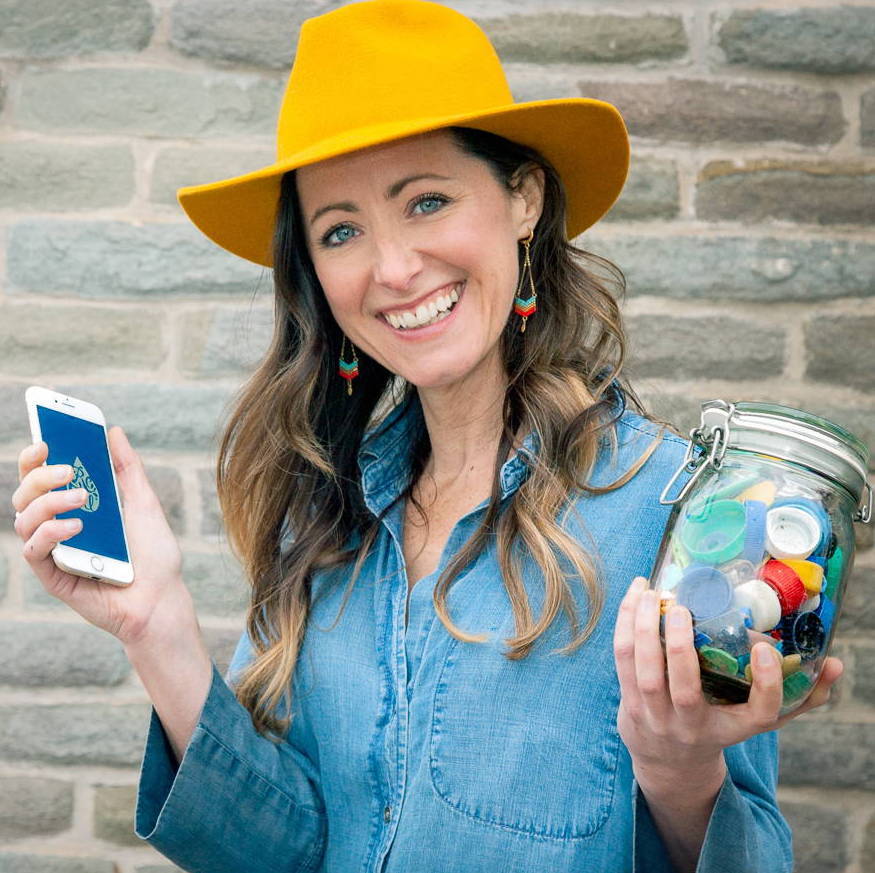 Goal 14: Life Below Water
Meet Natalie Fee, the innovator of Refill – the app which has created a network of high street retailers, coffee shops, and businesses offering refill stations for the public to top-up their water bottles for free!
By CHARLOTTE BROHIER
24 JULY 2019
This award-winning environmentalist, author and speaker is the founder of both City to Sea, a non-profit organisation which campaigns to prevent plastic pollution in our oceans, and Refill, an app which shows you where you can refill your water bottle across the country. Natalie Fee joins #TOGETHERBAND to tell us how she built her campaign from being a hobby, to gaining recognition from the likes of Sadiq Khan and the Royals.
When did you first become aware of plastic pollution?
It wasn't until 2013 when I saw the photographer Chris Jordan's work showing the effects of plastic on Albatross chicks in the Midway Islands. It was the first time in my life that I felt such deep grief around the loss of these incredible animals. And then I started to become more aware of plastic pollution. Up until then, I had no relationship with the sea – I actually used to be terrified of it. I didn't know where to start with spreading a message, but I was working in the media, so I created a music video thinking that that would be the answer. But it did not have the impact I hoped for – as I'm not Beyonce! However, I had all this momentum and so I kept going, launching City to Sea with our first campaign - Refill - in 2015.
And why did you then start campaigning about it?
I really felt this energy rise up in me, and I haven't had that before with other environmental issues. I listened to that. It was something I couldn't ignore. I felt that because I was used to working in the media, and because I got used to being on camera, I could use my platform to try and make a difference. I started off just doing it in my spare time, and then we got our initial grant from Bristol 2015, from when Bristol was announced European Green Capital. Following that we got one from Patagonia and gradually it grew. So I eventually left my TV job and over the years it has happily and organically grown to a team of 30 staff.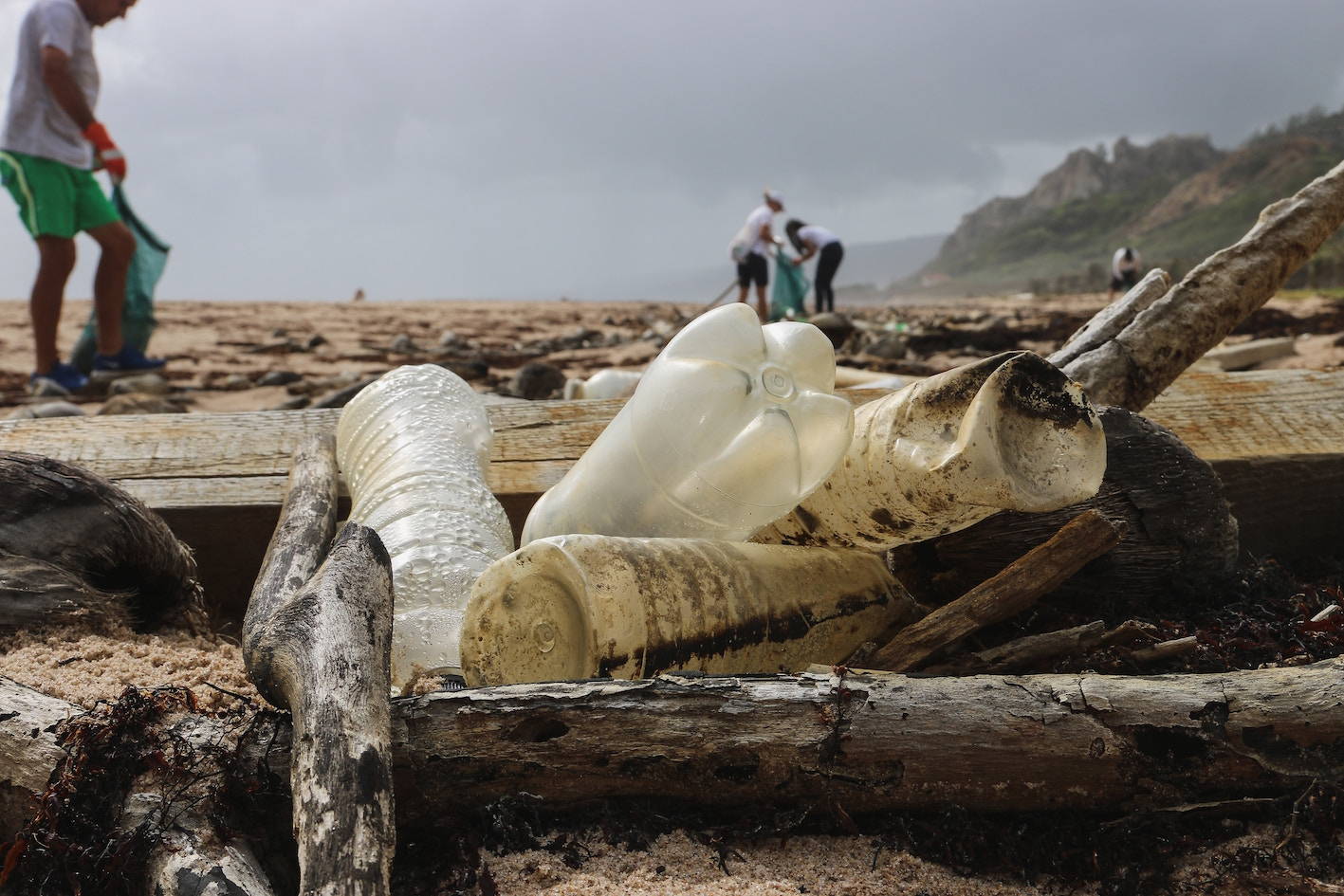 Three of City to Sea's campaigns – Switch the Stick, Refill and Period Power – all cover important areas that contribute to a huge problem. What inspired all three?
The Refill campaign for me came from the number of plastic bottles and bottle tops that I was seeing all along the banks of the River Avon in my hometown of Bristol. And going back to those pictures of the Albatross – bottle tops was one of the main things that are inside their stomachs. We have got hundreds of taps around us, especially if we are in a city. Pretty much any point we can get fresh, safe drinking water.Then, with Switch The Stick, I was also seeing hundreds of cotton buds. I would be picking up between 600 and 800 plastic sticks on a half a kilometre stretch of a riverbank. Pretty much anywhere I went on the coastline, I was finding cotton buds. They don't need to be made out of plastic, they can be made out of paper. And it was a fairly simple quick fix for the supermarkets to make.Period Power came after Switch The Stick because during that campaign I'd learned about all the other things people flushed down their loos, such as wet wipes and menstrual products. One of our videos for Plastic Free Periods had 3 million views on Facebook and it started a lot of conversations around reusable menstrual products. I am really proud of the work we have done and the work we are doing in working with local governments and schools to encourage the use of reusable products, it is also as a way of tackling period poverty.
You focus on stopping pollution at the source. How do you do this?
It's sometimes easy to explain this by instead saying what we don't do. There are great organisations focusing on beach cleans and I think they are a really good way to have a firsthand experience of plastic pollution. But I want to stop it getting there in the first place. So, for example, by getting people to switch to reusable menstrual products – you're mitigating that problem at the source. I think it is also about changing behaviour, changing social norms, changing the narrative around the disposable culture and helping to shift the dial to a reusable culture.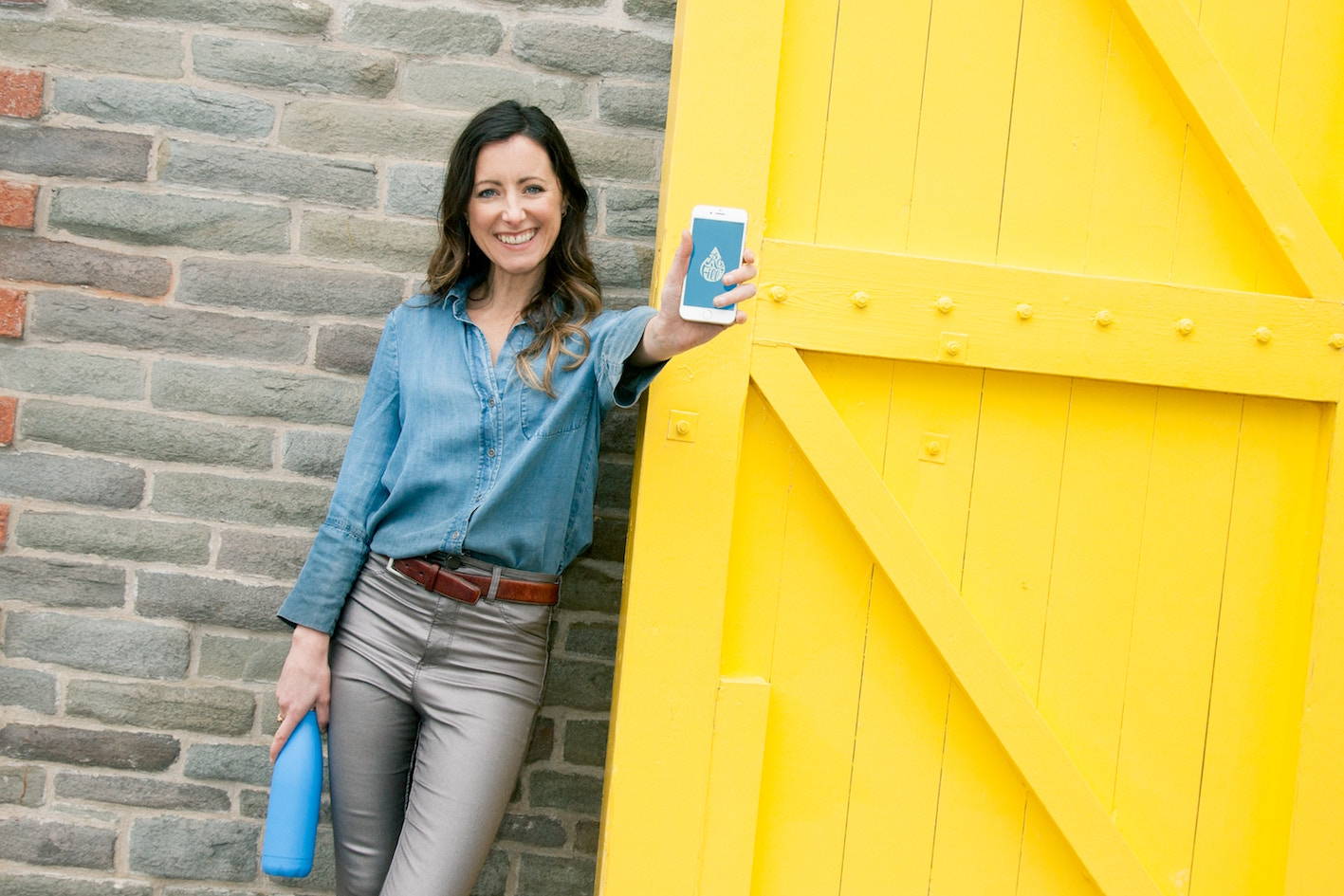 Why do you think this year in particular has seen such a seismic shift in attitudes?
I would say that campaigners paved the way, so that when David Attenborough's documentary landed it meant we could all blossom. For a good year before Blue Planet II, the media had been covering and reporting on campaigns surrounding plastic, so I think that the public had been warming up to it. David Attenborough was the tipping point.
How did it feel to see Sadiq Khan's announcement - in support of Refill - to have 50 new drinking fountains across London?
We had been working with the Mayor of London to support the Refill campaign – it is really fabulous. Being invited to the Royal Wedding, as a result of the work I do too, was pretty crazy. But I think what bought me even more joy, was that Bristol Water rolled out nine new fountains this year, and my son, who is 16, was hanging out in the park and apparently, his friends were saying "there's a new fountain installed there with thanks to Elliot's Mum." They are people who really wouldn't be switched on to plastic pollution, but through the fountains being there, they're doing it anyway. We all got conned by the bottled water industry, but water fountains are making a comeback.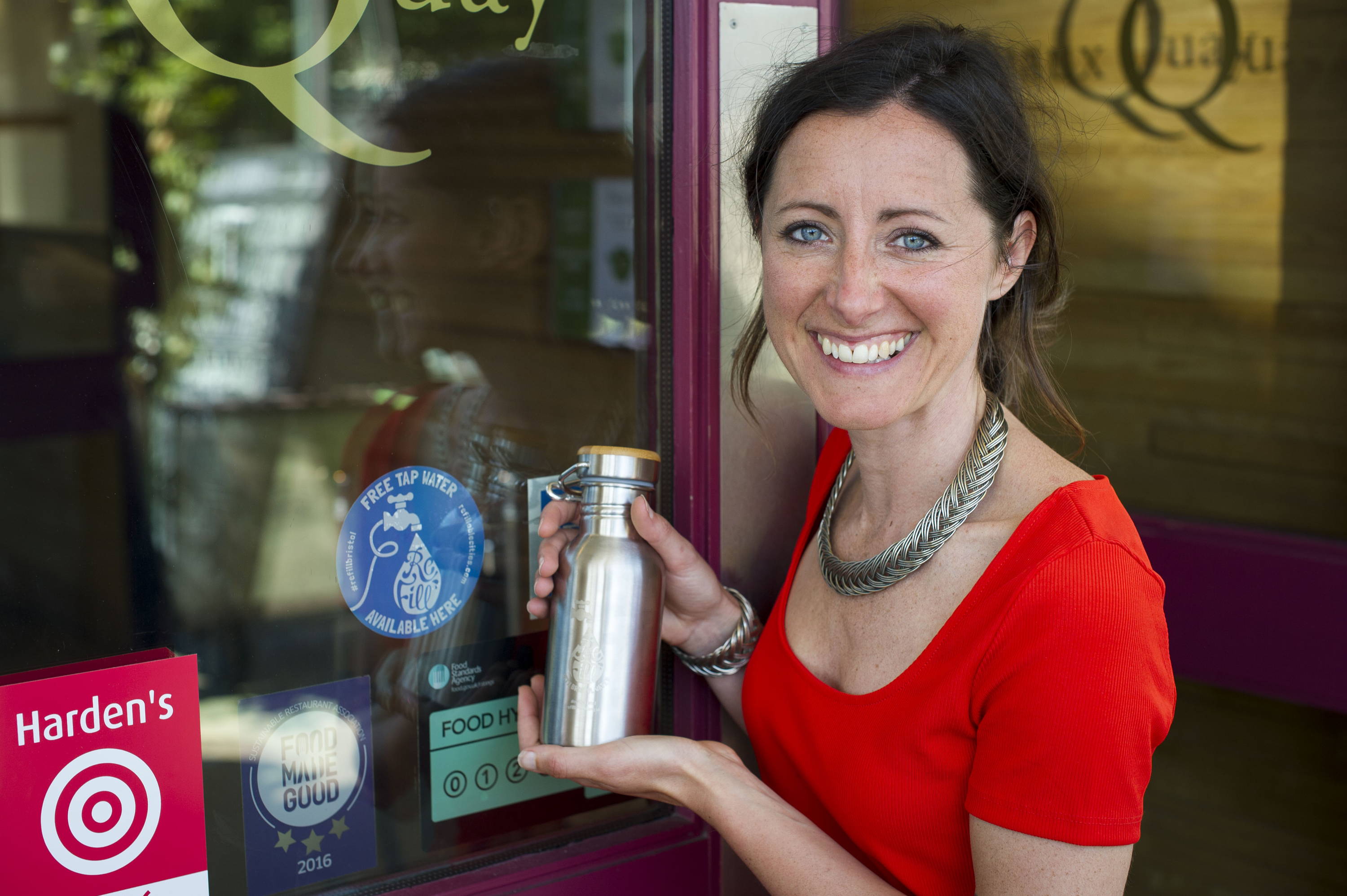 What's next for you?
We're expanding Refill to Refill-More. We just won funding from The Sunday Times Volvo Visionaries Award which means that we can expand Refill to be beyond tap water. You will be able to look on the app to see where you can access zero-waste shops, or supermarkets that have got unpackaged aisles, or where you can refill your laundry liquid, or take a lunch box to somewhere where you can then get a discount for takeaway food. This summer we're also launching a plastic-free travel campaign. It is pressuring hotels to ditch the ridiculous amount of single-use plastic in most hotel rooms and switching to reusable refillable options. And I have my book coming out too!
Tell us why you are supporting #TOGETHERBAND?
I think the Global Goals are fantastic and are a really good guide to the things that we need to be focusing on with issues that are happening on our planet. So for me, it is Goal 14: Life Below Water. The friendship bracelets can give people an easy way to connect with the bigger picture, which can be overwhelming. I think it is a really important tool, and the more awareness we have of that the better.