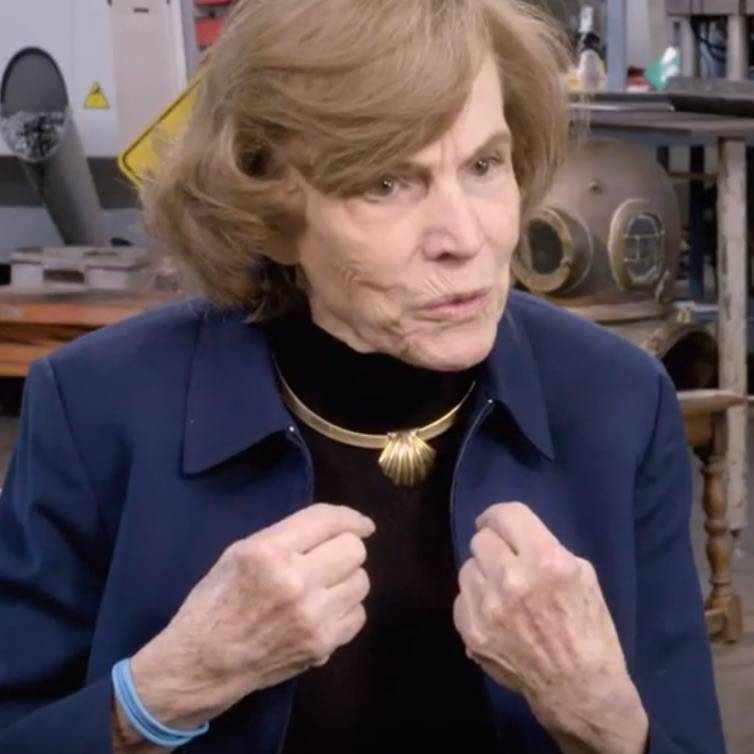 Goal 14: Life Below Water
Sylvia Earle is one of the world's most eminent oceanographers. Here she talks about supporting #TOGETHERBAND and why we must never take our seas for granted.
By hannah rochell
29 november 2019
The world's oceans are often referred to as the last undiscovered areas on Earth, but few can claim to know their depths, inhabitants and fragility as intimately as the oceanographer and explorer Sylvia Earle. 83 year old Dr Earle has been working as a pioneer in the field of marine biology since the late 1960s, and can boast holding a women's diving record at a depth of 381m in 1979, as well as numerous and diverse awards ranging from The Library of Congress's Living Legend to Glamour Woman of the Year, as additional accomplishments to her groundbreaking work under water.
In 1970, Dr Earle headed up the first all-female team of aquanauts during a two week experiment to live underwater. It was here that she observed the adverse effect of pollution on coral reefs, and she's been campaigning to protect the oceans ever since. She co-founded Deep Ocean Engineering, which built 1985's Deep Rover research submarine, and 1990 saw her become the first woman to hold the position of chief scientist at the U.S. National Oceanic Atmospheric Administration.
'The next 10 years will shape the next 10 thousand years'
In 2009 Earle launched Mission Blue, a non-profit organisation founded with the intention of protecting the ocean and establishing marine protected areas - or "Hope Spots" - to work in the same way as National Parks. There are now over 100 Hope Spots across the world which are protected areas, from the Indian Ocean to Alaska and everywhere in between. In 1998 Dr Earle was named as Time Magazine's first ever Hero for the Planet: a truly fitting accolade. It will come as no surprise, then, that she's chosen to support Goal 14: Life Below Water.
100% of profits from the sales of #TOGETHER products go to charities that advance the Sustainable Development Goals. Find out more here.