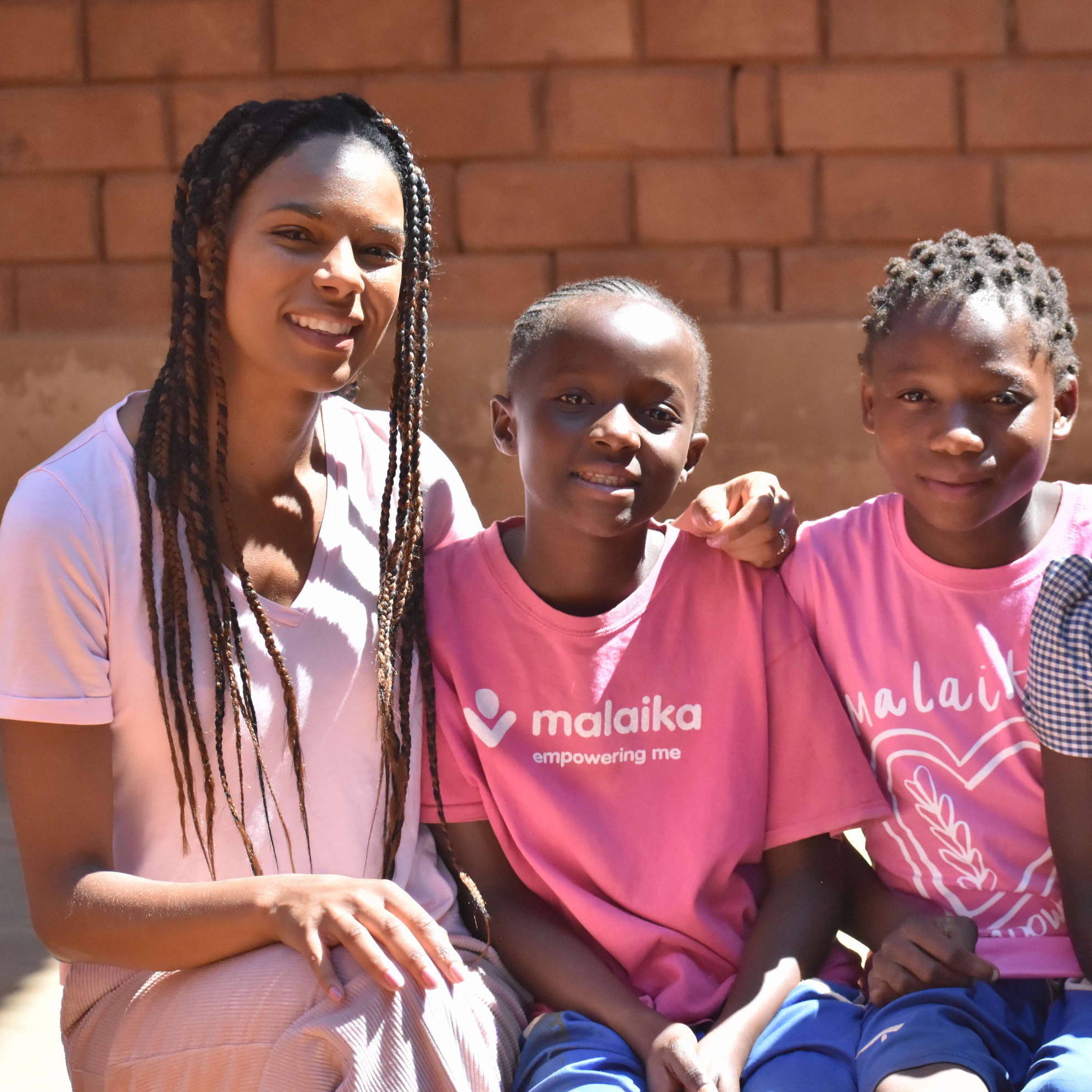 Goal 4: Quality Education
'THE CONGO NEEDS TO HAVE MORE WOMEN IN POWER TO GIVE THEM A VOICE'
Meet Noëlla Coursaris Musunka - philanthropist, model and now #TOGETHERBAND ambassador for Goal 4: Quality Education.
By hannah rochell
22 june 2020
Meet Noëlla Coursaris Musunka - philanthropist, model and now #TOGETHERBAND ambassador for Goal 4: Quality Education. Born in the Democratic Republic of the Congo, she was sent to live with relatives in Belgium aged just 5 when her father died suddenly and her mother no longer had the finances to support her. After travelling to London to learn English, she won a modelling competition for Agent Provocateur and an illustrious career followed.
But her true calling was back in her home country and in education, where in 2007 she set up an all-girls school and community called Malaika. '49.5 million young people don't attend school in southern Africa,' she told us. 'And 7 million in the Congo don't attend school.' We caught up with Noëlla to hear more about her inspirational story.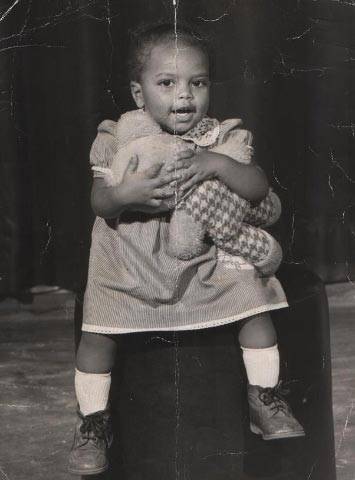 You left the Congo when you were just 5 - how much do you remember?
I have a blank of my first years in the Congo. My dad died when I was 5 years old. My mother lost her husband, she lost her house - she lost everything. She couldn't afford me so she decided to give me away. It's a big sacrifice that I respect because to lose your husband, to lose your daughter - it's tough. So I left to live with my dad's relatives in Belgium.
Your dad died very suddenly didn't he
I think in the last years he had problems. I think that's the reason I blank what happened in my family, because I was sleeping with my dad and he wouldn't wake up. But at that age you don't understand what that means. So there's a reason I try not to think about him. Because when I think about him, it's the image of him dying in the bed.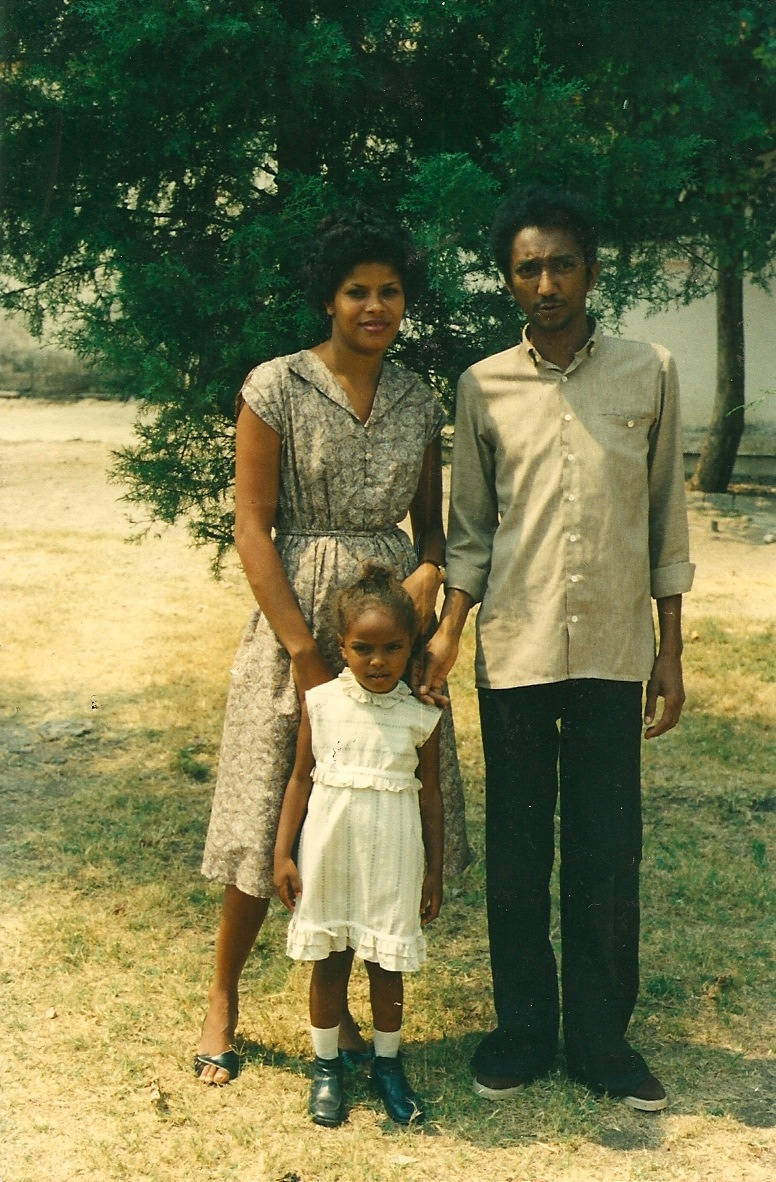 Why did your mum have to give you away?
In Africa, it's the men that work and bring in the money. My mum had me at 17 years old. She was not educated. She was not working or earning money, so she decided to send me away to give me the chance to be educated and to be someone in life.
That must have been a scary experience.
I was an only child so I didn't have any brothers or sisters. I was sent alone. The arrival was very dark and cold. In Africa I was surrounded by people and family. It was a culture shock, and the first few years were tough. I think at 5 years old you don't understand death; why your dad doesn't come back. I didn't see my mother for 13 years. We spoke only maybe a few times on the phone, I just got a few letters from her.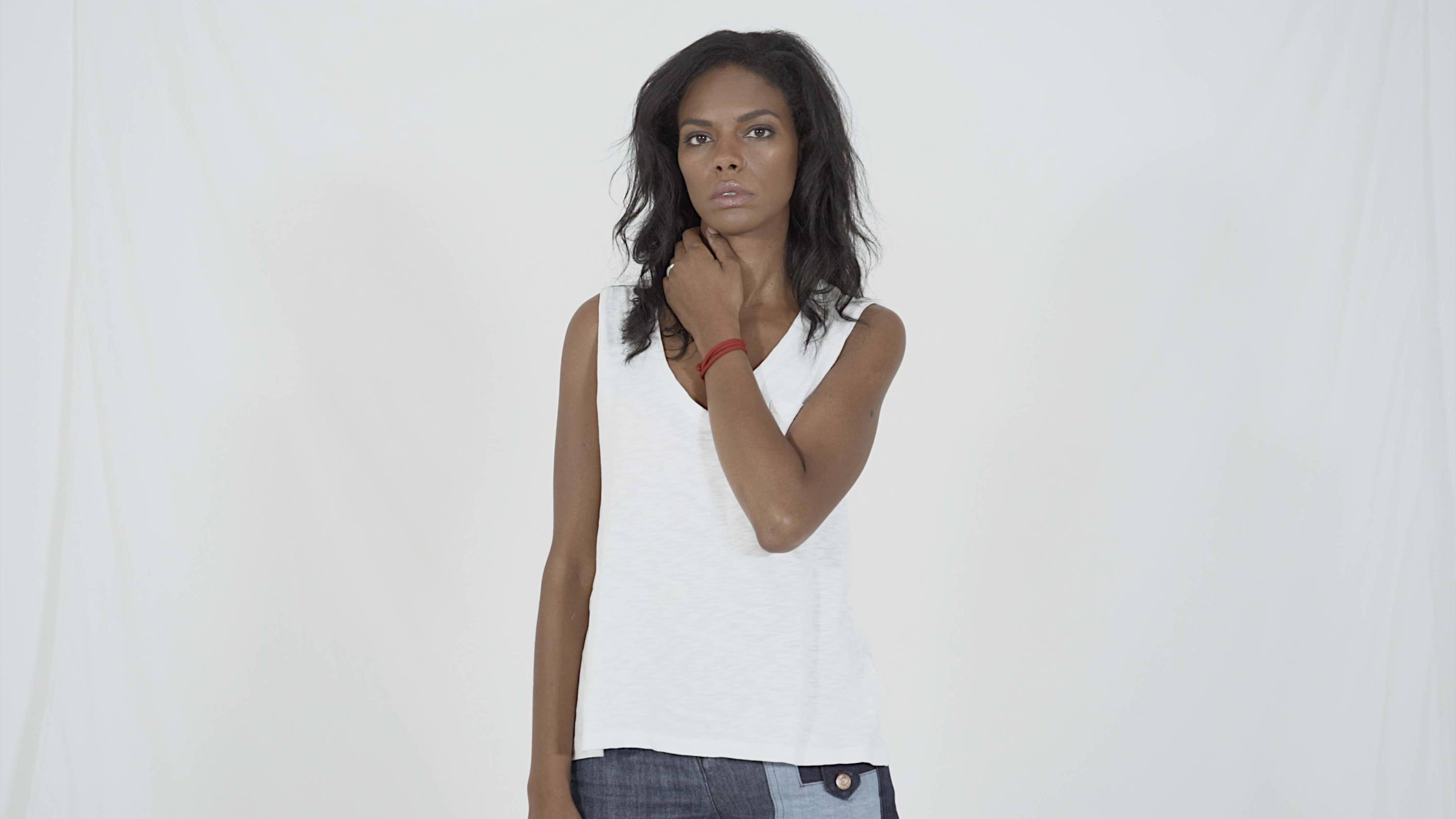 Noëlla wearing her Goal 4 #TOGETHERBAND
How has that shaped who you are today?
One of the few lessons that I learned from my mother was to 'always study well' because that was the dream that she couldn't have. Meeting her again when I was 18 made me realise that the first thing I would try to do with any money I earned was to give girls in my country an education. Education means you can have your own job and your own financial independence and every woman should have the right to this.
Why did you decide to open your school, Malaika?
I wanted to give a chance to underprivileged children who never had the chances I had. I wanted to work with children in rural villages that have no access to water, no access to school, that can only dream to study, dream to be a lawyer, dream to be a journalist. I want to use my voice to give visibility to all these underprivileged children because they are completely forgotten. I just want to talk about these amazing girls that we have at Malaika school, growing and being so strong and resilient and dreaming of their passion. They are my heroes.
'Education means you can have your own job and your own financial independence and every woman should have the right to this.'
Was it always going to be a school?
Malaika was not a school at the beginning. We were sponsoring girls that we found on the streets - orphans - and we were paying the school and the orphanage, but we wanted to know more about them. There were a lot of people in between. So I thought that it would be better to build a school where we could have control.
How did you decide where to build the school?
We went to so many schools and programmes, and they were falling apart because the budget was lacking and the community was not involved enough. It's not only about choosing a village, it's about working with them. We haven't just created a school, we have created an ecosystem: a school, a community centre, the water, the agriculture. We pushed the government to bring a road to the village. At our community centre, we teach boys, parents and youth. Even before we started to build a school, in order to build the bricks, you needed a well because there was no water. We chose a village called Kalebuka because I fell in love with it. The village was so important, they wanted something to happen.
It's beyond school then
We are one community. We give them breakfast, lunch - they eat at school. If we didn't have the nutrition programme at the school, they would eat maybe once or twice a week. We used to close down the school during the holidays and the kids would come back so unhealthy, so we decided to do camps during holidays and then the kids would get at least one meal a day. We give them shoes, underwear, uniform, and school supplies. We provide health checkups. We lost Millian, a 6 year-old girl, the same age as my boy. It was a big wake up for us because you cannot do only education without health. So, in memory of Millian, we opened a student health centre.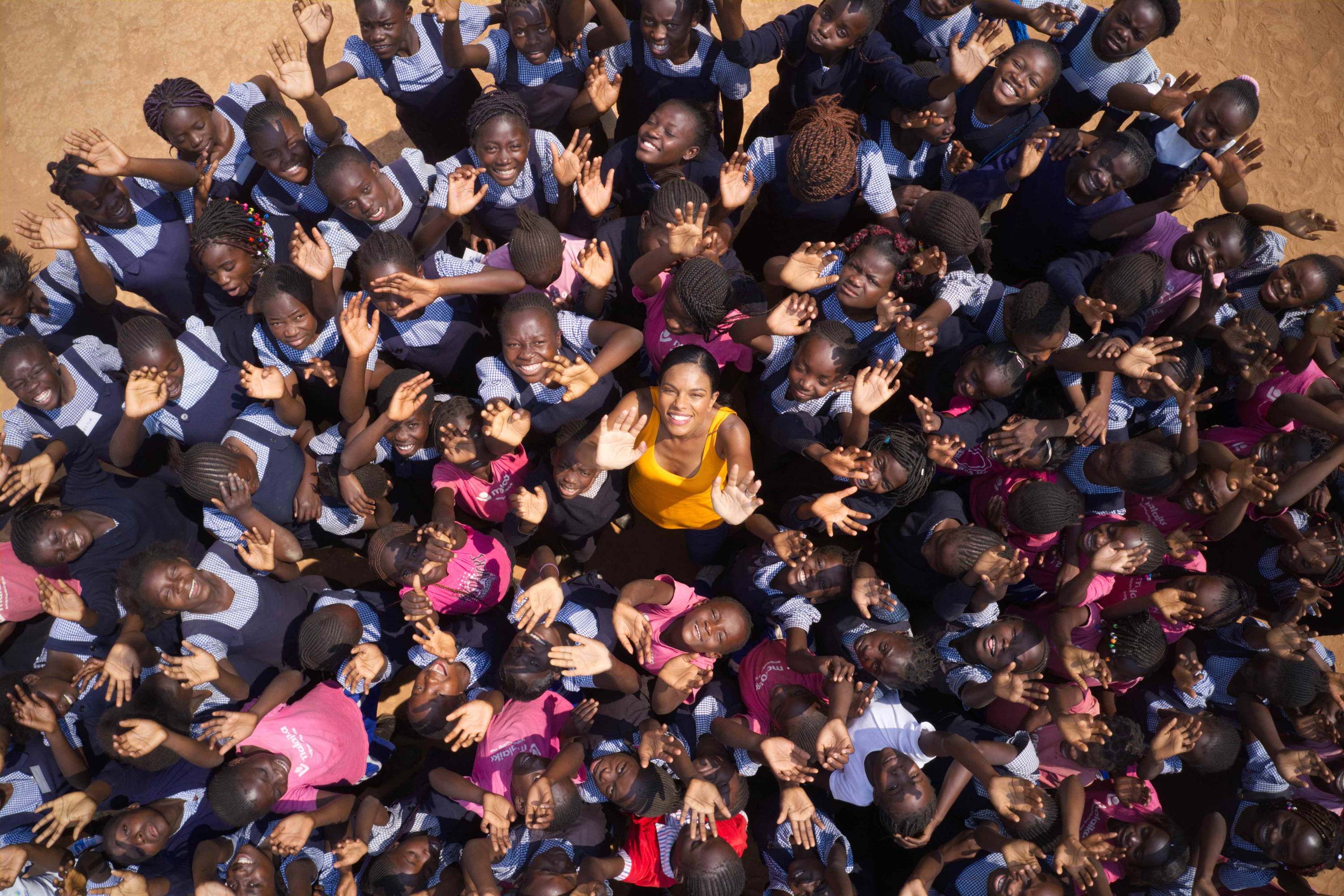 Noëlla at Malaika. Photography by Ryan Boey

How has Malaika grown?
Our first investment was in water and sanitation because at that time there was no clean water in the village. Hundreds of people came to that first well. Now we have 19 of them. FIFA is one of our donors for the school and when they did the 2010 world cup, they decided to build community centres. We built 19 community centres with them where we teach boys, mothers, fathers, young women. We use sport as a change. Every Friday at 4 o'clock they come to play soccer. And through the sport, we talk about Malaria, child policies, HIV, Women's Day, violence and drugs.
Why is education so important to you, and to The Congo?
Education is the key. The Congo comes from challenging political and economical disasters. 6 million people died over 20 years, and we have a massive education crisis. It's very important to create programmes and offer not only education, but to shake the system. Malaika school is an innovative school. It's a girls school yes, but we are working with technology, we are creating the next leaders. These girls start to learn to code at 6 years old, they have English classes, sport, music, moments where they can think and resolve problems. The Congo and Africa have come a long way and we need to have more women in power and give women a voice.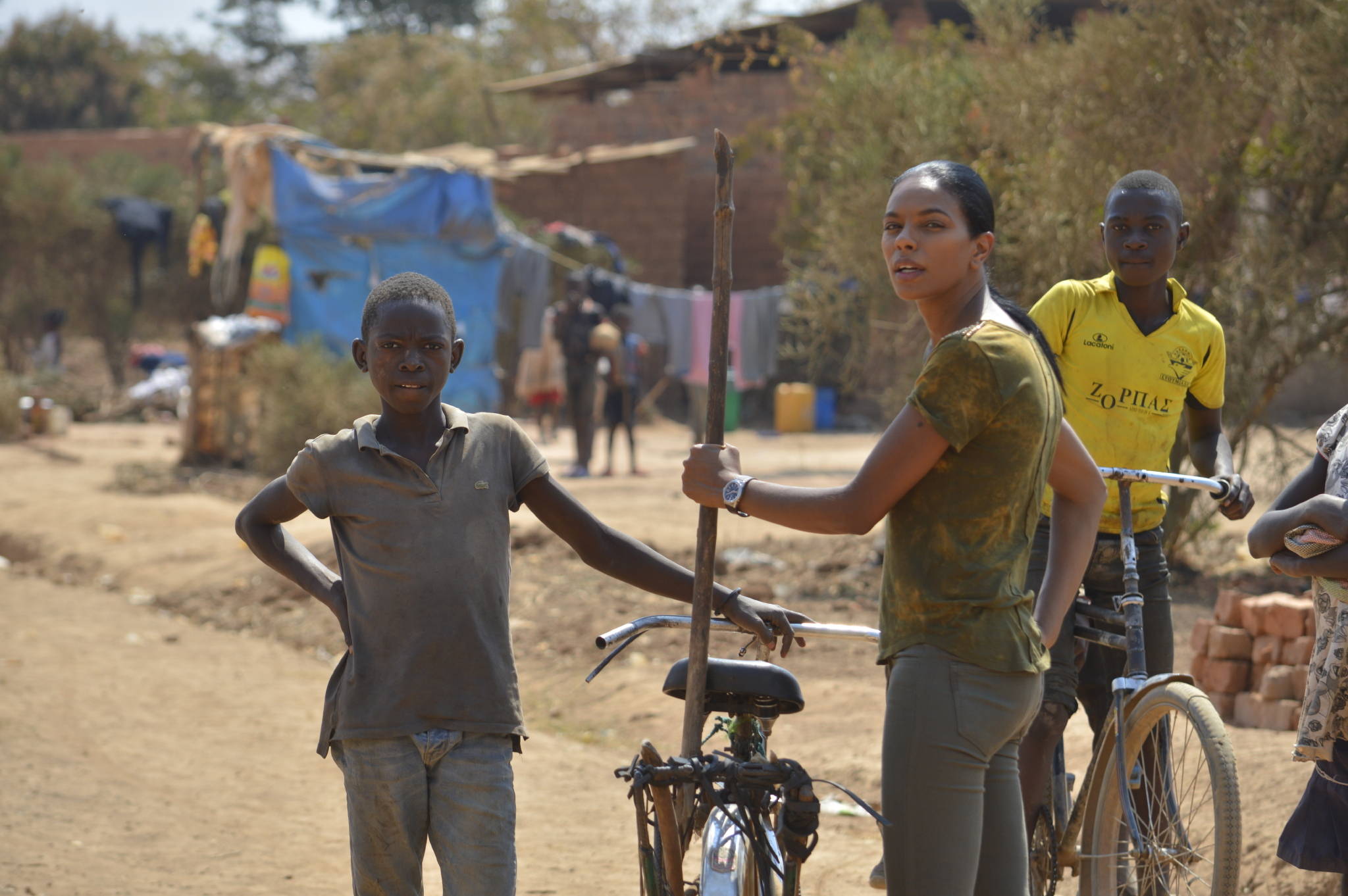 Noëlla at Malaika. Photography by Ryan Boey

Tell us why you're supporting #TOGETHERBAND
#TOGETHERBAND is fantastic. We live in a global world and I'm a global citizen and we have to work together to find solutions. If you feel more related to education, or poverty, or sanitation or the environment, you choose your cause. For me, obviously, I am supporting Goal 4: Quality Education. Girls' education and women's empowerment. It's where we all come together - civil society, cooperates, governments, individual people. Let's really make it work.
100% of profits from the sales of #TOGETHER products go to charities that advance the Sustainable Development Goals. Find out more here.