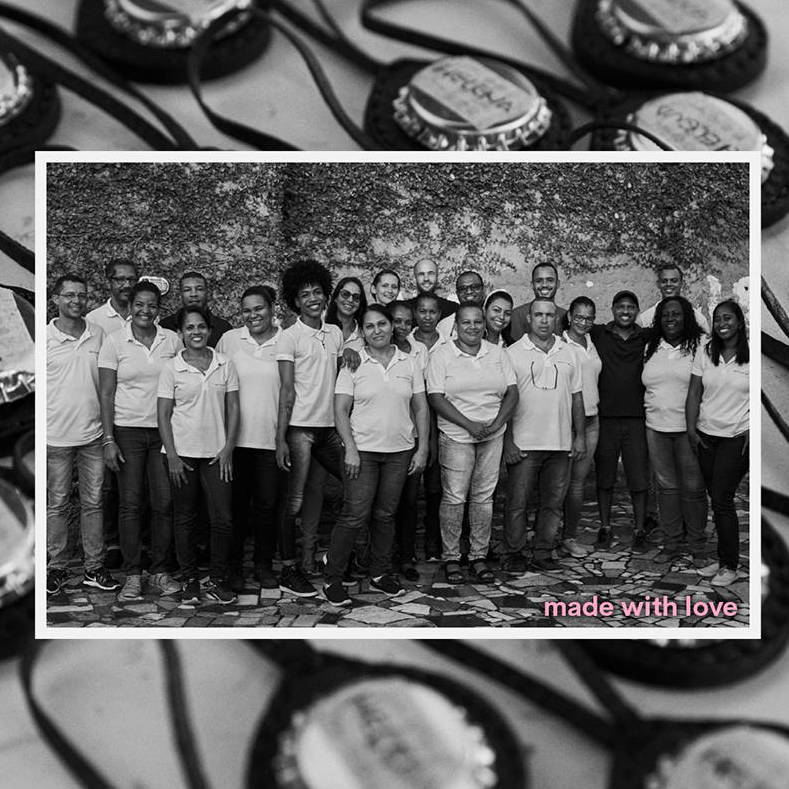 Goal 12: Responsible Production and Consumption
THE STORY BEHIND BOTTLETOP'S BEAUTIFUL BAGS
Every year 1.5 million tonnes of aluminium cans are thrown away... but what if they could be made into something beautiful to be enjoyed for years to come?
By hannah rochell
22 april 2020
One person's rubbish can be another person's treasure. And at our sister brand BOTTLETOP, co-founded by Cameron Saul and Oliver Wayman, that really is the case. The pair launched the accessories label with a mission to empower people and planet through sustainable design, and the brand's journey began with handbags made in Kenya from upcycled bottle tops and leather offcuts.
But after discovering the beauty and versatility of upcycled metal ring pulls, our signature chain mail fabric was developed, and that's what makes up the BOTTLETOP DNA of today. Look familiar? It's what inspired the shape of the Humanium Metal clasps on all of our #TOGETHERBANDs.
As well as our commitment to upcycling, our leather supply chain is guaranteed to have Zero Deforestation impact in its production, thanks to our work with the National Wildlife Federation. The leather hides are sourced from sustainable farms and are treated and distributed by Couro Quimica, a tannery which is rated Gold by the Leather Working Group.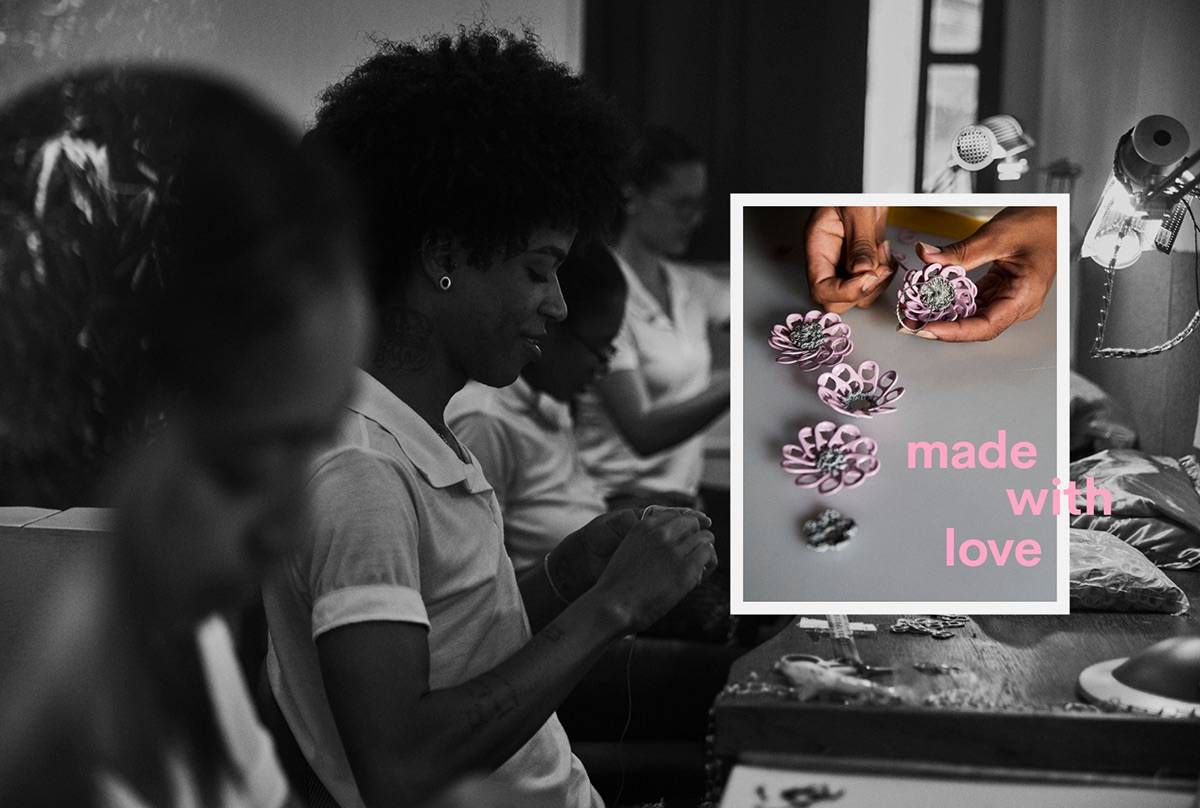 We now have our own atelier and training programs in Brazil and Nepal and continue to source the finest sustainable and upcycled materials in challenged parts of the world.
In Brazil, our skilled artisans are all paid 45% above the national industry average, meaning that every sale of a BOTTLETOP bag makes a real difference to the livelihoods of these women. And in Nepal, we work with women at Maiti, an organisation dedicated to empowering women who have been rescued from human trafficking, providing them with fairly paid work and the opportunity to build new skills.
In this short film, we speak to Luciano Rodriguez, the manager at BOTTLETOP's atelier in Brazil. 'They like my purses and I love working with them', says Ana Claudia, one of the atelier's artisans. 'So it's the perfect marriage'.
Watch the full film above to find out more about the wonderful women that make our bags, and head over to the BOTTLETOP website to see our gorgeous collection.
100% of profits from the sales of #TOGETHER products go to charities that advance the Sustainable Development Goals. Find out more here.