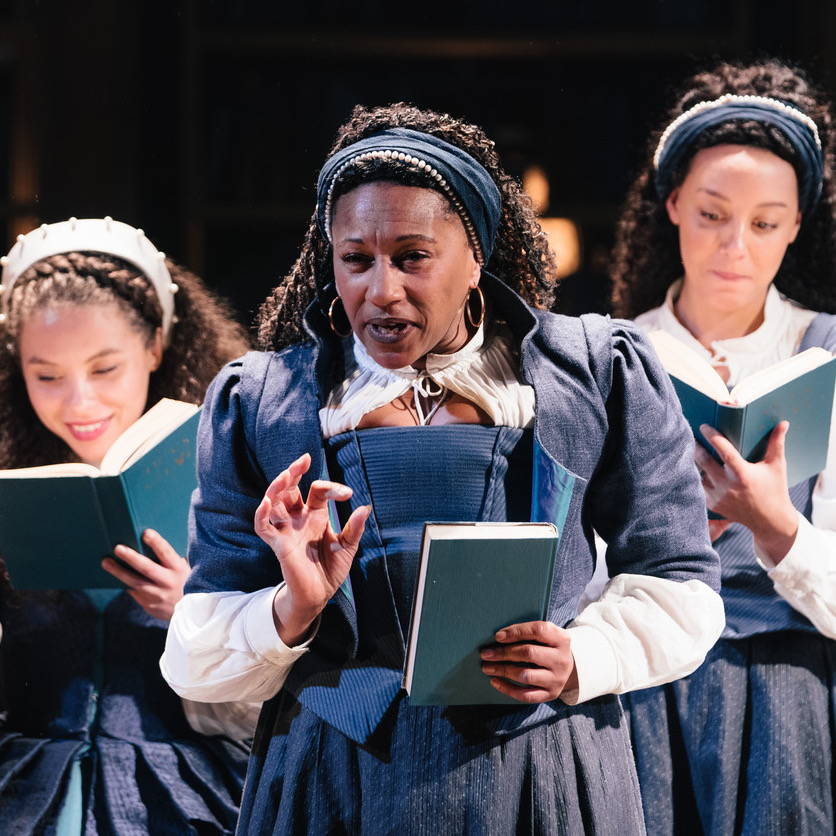 Meet the 'Dark Lady' of Shakespeare
The Olivier Award-winning play EMILIA will now be streamed online
By hannah rochell
2 november 2020
We still can't get to the theatre for a culture fix, but fear not, because EMILIA, which has just won three Olivier Awards, is going to be available to watch online. The play, which was written by #TOGETHERBAND ambassador Morgan Lloyd Malcolm, is based on the life of an incredible woman who lived over 400 years ago, and whose voice wasn't heard at the time. In fact, there is still much speculation about who she really was to this very day.
In 1611, Emilia Bassano became the one of the first women to be published in literature when her collection of poetry called Salve Deus Rex Judaeorum (Hail, God, King of the Jews) was released, which is regarded by many as the first feminist work published in England. It is often thought that she was also Shakespeare's 'Dark Lady', a lover frequently referred to in his sonnets and thought to have been of African origin. So why don't we know more about her?
It was this question that motivated Morgan to write the play, which was first performed at Shakespeare's Globe in 2018 before moving to London's West End. It sees Emilia and her sisters reach out to us across the centuries with passion, fury, laughter and song. The play won rave reviews from critics and creatives alike, with Caitlin Moran proclaiming it to be 'Blackadder funny' and the oscar-winning actor Mark Rylance called it 'a knock-out show, so funny and incredibly moving.' The play recently won three Olivier Awards, including Best New Comedy.
Thankfully, for those of us who didn't get to see it the first time around, from November 10th EMILIA will be available to stream for two weeks on a 'pay what you can' basis. The recording was made for archive purposes at the Vaudeville Theatre in May 2019, and launches in an online 'watch-along' event with Morgan and members of the cast and creative team at 7.30pm on Tuesday 10 November 2020. Audiences internationally will be encouraged to join in on Instagram and Twitter @EmiliaThePlay #EmiliaWatchParty.
To book tickets, visit www.EmiliaLive.com