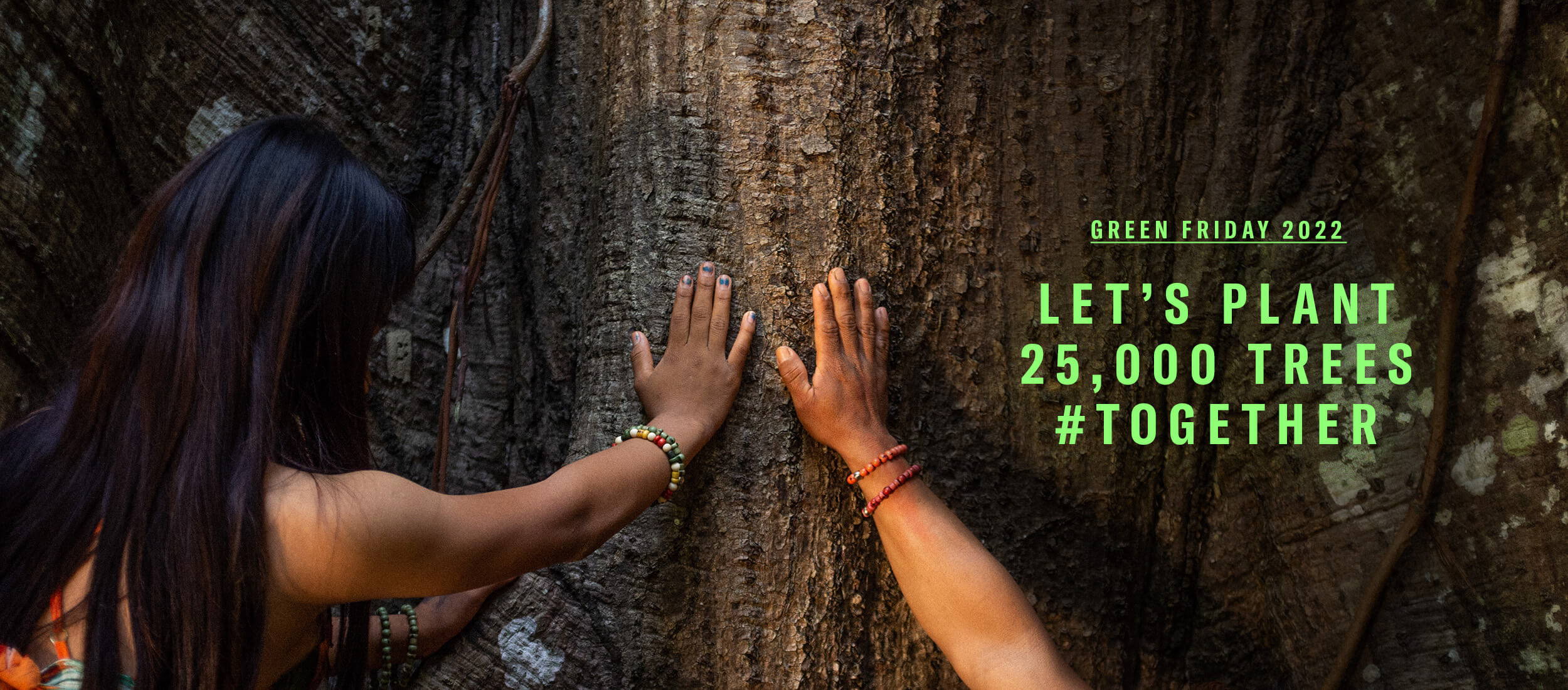 Black Friday just isn't our vibe - that's why we're taking part in Green Friday instead. We're all about slow, conscious shopping - buying what you need or REALLY want and making it last.
Trees are a vital part of tackling the climate crisis, and tree planting is said to be one of the most effective tools in restoring biodiversity. That means planting more of them, and we want you to join us to do just that. In fact, we've set ourselves a target to plant 25,000 trees this Tree Week.

We always plant one tree for every order but in celebration of Green Friday and National Tree week, we'll be planting even more. From today until Sunday December 4th, we'll plant TEN trees every time you shop. Plus, we're offering a free pair of Goal 15: Life on Land Classic #TOGETHERBANDs when you spend £70 or more on #TOGETHER products. To take advantage of this offer, add the band to your basket.
From mountainous regions in Nepal where our #TOGETHERBANDs are made to tiger reserves in India, we've already planted more than 50,000 trees around the world. These trees will live in specially selected biodiversity hotspots, helping people, wildlife, the environment and local economies. We couldn't have done it without you.
Join us and help grow our #TOGETHER forest.