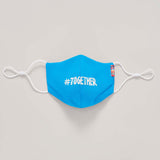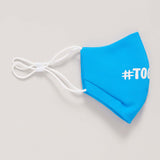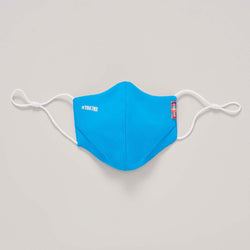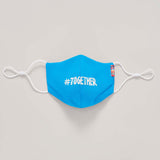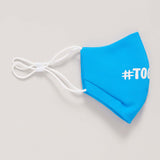 Goal 14: Life Below Water
#TOGETHERMASK BLUE
Show your support for conserving the oceans with our new Goal 14 #TOGETHERMASK, made from 100% Parley Ocean Plastic®
Was £12 now £6
Goal 14: Life Below Water
#TOGETHERMASK BLUE
Show your support for conserving the oceans with our new Goal 14 #TOGETHERMASK, made from 100% Parley Ocean Plastic®
Was £12 now £6
• 100% Parley Ocean Plastic®
• Optional filters available
• Non-medical grade
• For every #TOGETHER product you buy, we plant a tree
The story behind the Parley Ocean Plastic® we use to make our #TOGETHERBANDs and Goal 14 TOGETHERMASKs
CHARLOTTE MOORE, HEAD OF CONTENT
Sustainable
Your Goal 14 #TOGETHERMASK is made from 100% Parley Ocean Plastic® created from recycled plastic waste intercepted by Parley from remote islands, shorelines, waters and in coastal communities.
JOÃO ZABALETA, SUSTAINABILITY STYLIST
How to wear
Make sure your mask covers your mouth and nose and fits snugly without any gaps. Avoid touching your mask while using it so make sure it fits comfortably before you put it on. When you take your mask off, remove it from behind.
LEANNE WALSTOW, SOCIAL AND CONTENT
Face mask filters
We also sell #TOGETHERMASK filters in packs of 5. Made from high quality, high efficiency melt blown cloth, they are triple-ply and easy to breathe through. Gently stretch out your mask to insert the filter into the interlayer at the back of the mask.