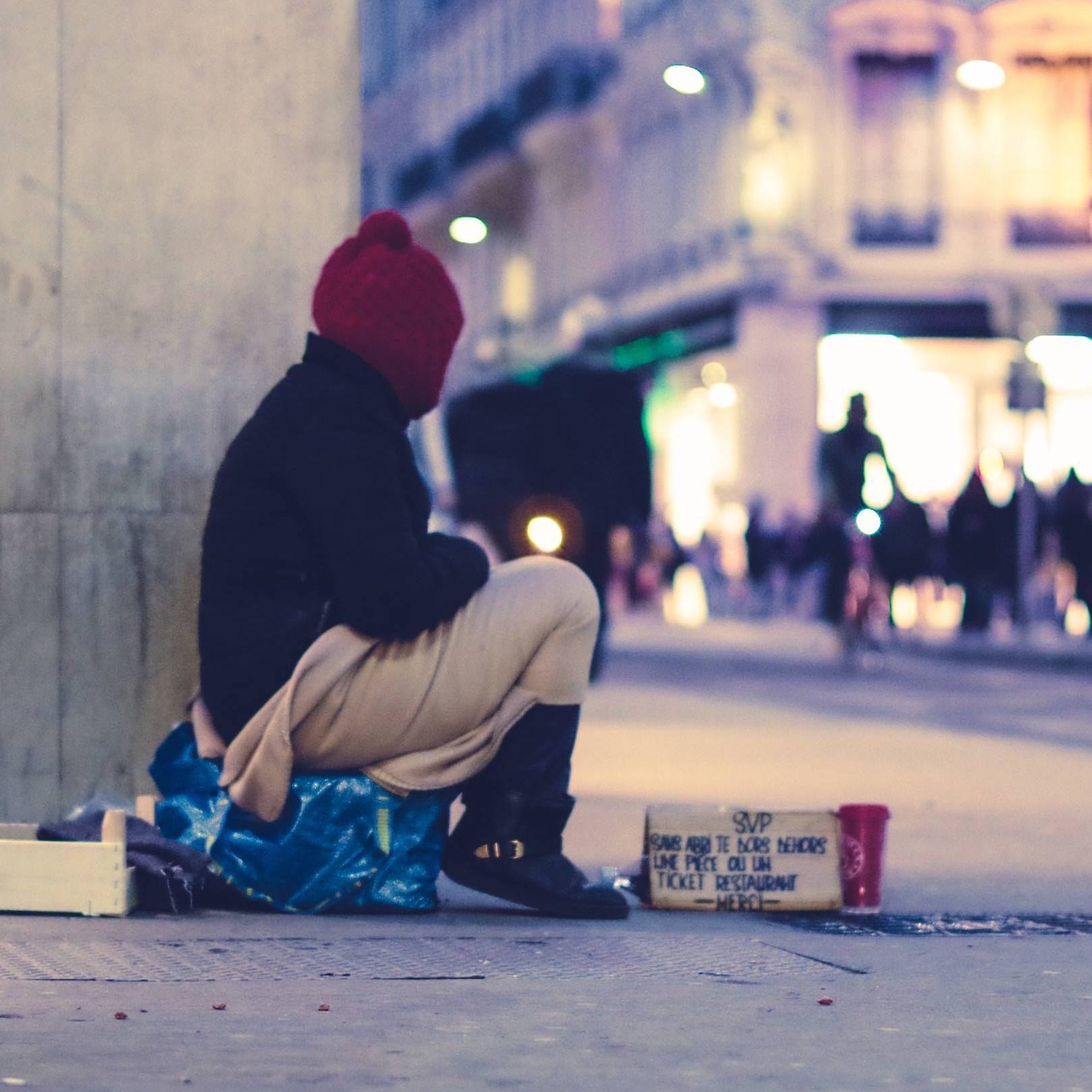 7 SMALL THINGS EVERYONE CAN DO FOR NOTHING TO HELP ALLEVIATE POVERTY
7 great ways of making a difference if donating money isn't an option for you
By charlotte brohier
13 august 2019
Joshua Coombes is a barber who takes to the streets cutting homeless people's hair free of charge. He started the accessible movement #dosomethingfornothing, which aims to inspire everyone to do just that; have a think about the skills that you already have that could be life changing for someone else.
As we learned when we spoke to the teenager campaigner Amika George (you can read that interview here), period poverty is a reality for girls all over the world. If you live in the UK you can make a one-off donation, or sign up to donate monthly via Bloody Good Period. You can also sign up to volunteer with them to get products out to people that really need them.

If you're lucky enough to have some quality clothing or homeware in good condition that you no longer need, have a clear out and donate it to your local charity shop rather than selling it online. Many organisations will now come and collect, especially for larger items like furniture. As well as raising money for good causes, you'll be providing essential items for many people who can't afford to shop on the high street.

100% of profits from the sales of #TOGETHER products go to charities that advance the Sustainable Development Goals. Find out more here.
If you have brand new knickers or 'gently worn' bras in any size, you can send them to: Smalls for All®, Five Sisters Business Park, Westwood, West Calder, EH55 8PN. The charity then sends them to women and children in need of new underwear. It also sends bras to developing economies, where people can earn a living by selling them. Find out more here.
More and more people rely on food banks to feed their families. You can donate unopened dry goods and long-life goods to your nearest Trussel Trust food bank. A tin of soup that may have cost you less than 50p could literally change someone's life. Find your nearest food bank here.

If you are reading this, think yourself lucky; many children aren't achieving their potential because they struggle to read and write. The Children's Literacy Charity helps to close the literacy gap for all disadvantaged children, and it's possible to volunteer to read stories at a Community Literacy Lab. Find out more here.

Keep an eye out for local collections of winter coats when the mercury drops. You'll often find these at train stations, so it's easy to do on your commute. Wrap Up London, for example, allows you to drop off coats at train stations which will then be distributed to those that really need them, such as the homeless and people fleeing domestic violence.
ABOUT #TOGETHERBAND
Sustainability is at the heart of everything we do. All of our products are made from recycled materials and proceeds from sales go to projects and charities that advance the UN's 17 Sustainable Development Goals. Choose from recycled Ocean Plastic® wrist bands, sunglasses made from recycled CDs, compostable phone cases, and more. Shop now!