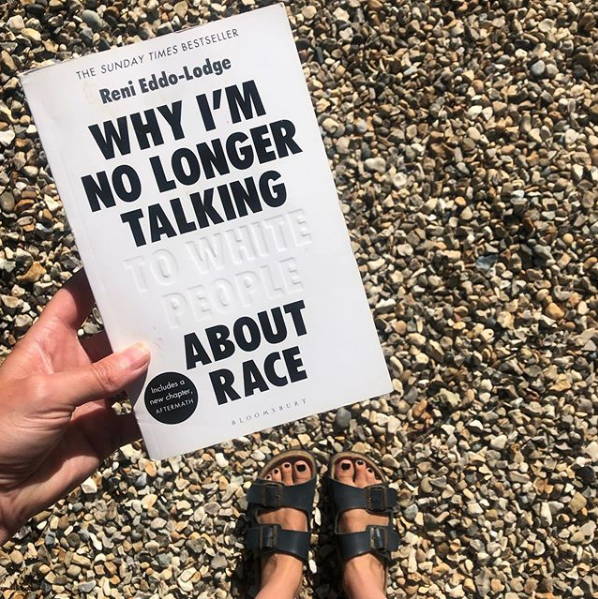 Goal 10: Reduced Inequalities
Why Unlearning Is As Important As Learning
Books to read this Black History Month and beyond
By hannah rochell
27 september 2021
The Black Lives Matter movement highlighted more clearly than ever the need for white people to acknowledge that our society has ingrained unconscious biases and prejudices that we might not even be aware of. These have myriad negative impacts on the Black community and beyond. The whitewashing of history, from the celebration of British colonialism to the founding of the United States of America, means that many of us have a skewed perspective of how the world we live in today was shaped. Did you know, for example, that until as recently as 2015 the British Government was using tax payers' money to give billions of pounds to the families of slave owners in compensation for the abolition of slavery, but not a penny to the actual enslaved people?

It's not our fault we weren't taught these things at school, but it's our responsibility as adults to get up to speed now. So while we experience the biggest civil rights movement since the 1960s, get yourself educated on everything you've missed with these great reads. It might just change the way you look at the world...
What White People Can Do Next: From Allyship To Coalition
by Emma Dabiri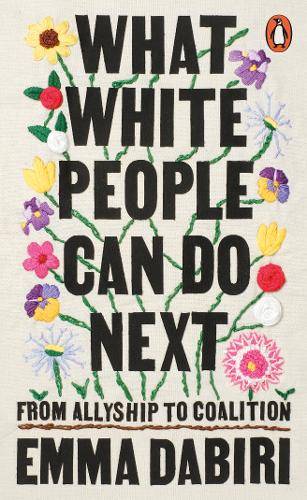 From the author of the acclaimed Don't Touch My Hair (another excellent read), Emma Dabiri's latest book is a collection of essays offering practical advice that empowers white people to take action in the fight against systemic racism. Using her academic background (Dabiri is also a historian and TV presenter), lived experiences and a healthy dose of wit, she encourages us to stop the denial, abandon guilt and interrogate capitalism.
Girl: Essays On Black Womanhood
by Kenya Hunt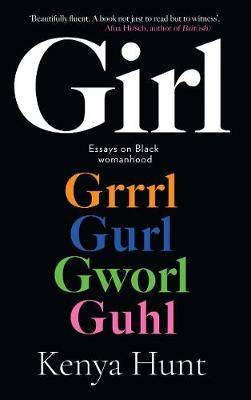 Featuring contributions from celebrated Black voices including author Candice Carty-Williams and the blogger-turned-entrepreneur Freddie Harrel, journalist Kenya Hunt, who was the first Black deputy editor of Elle UK, explores what it means to be Black, a women, a mother and a global citizen in the world today.
Black and British: A Forgotten History
by David Olusoga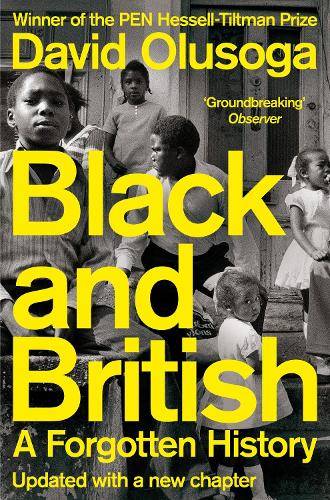 Recently revised to include a chapter on the Windrush scandal as well as the Black Lives Matter protests of 2020, this book looks back as far as Roman Britain before taking in Elizabethan 'blackamoors', the slave trade, Black Britons fighting in both World Wars and the author's own lived experiences, covering parts of British history that have been overlooked - or even denied - for centuries.
The Good Ally
by Nova Reid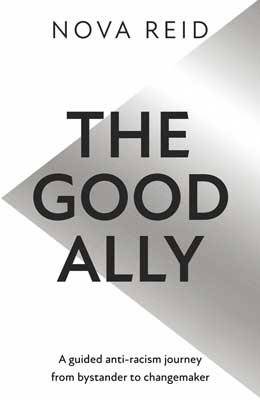 The diversity consultant and anti-racist activist invites us all to get comfortable with being uncomfortable in this book, a guide to becoming a better ally against racism. It came to life after Reid was inundated with messages on social media from people who were keen to do more and wanted to know what to do next.
Why I'm No Longer Talking To White People About Race
by Reni Eddo-Lodge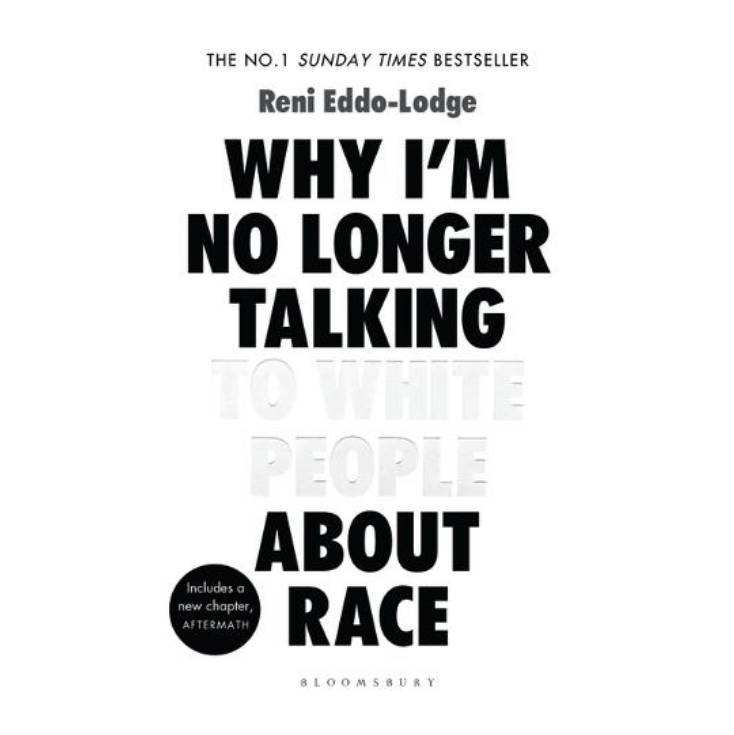 Born out of a frustrated blog post that went viral in 2014, award-winning journalist Reni Eddo-Lodge's best-selling book tackles everything from whitewashed feminism to forgotten British Black history. A must-read for anyone keen to unlearn white bias and understand white supremacy, particularly in the UK. Eddo-Lodge also has an accompanying podcast called About Race, featuring special guests including the politician Diane Abbott and actor Riz Ahmed.
Why We Kneel, How We Rise
by Michael Holding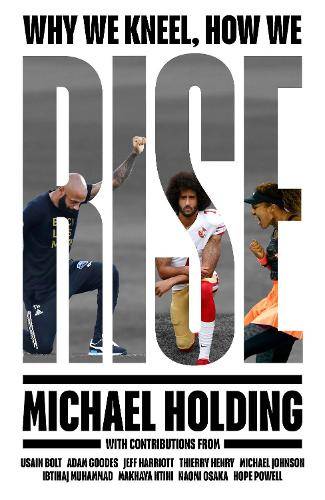 When rain stopped play during a cricket match in the summer of 2020, Sky Sports commentator and former West Indies cricketer Michael Holding gave an impassioned on-air speech about the Black Lives Matter protests, his own experiences with racism and the lack of balanced education about Black history. This book continues the story he began to tell that day, and features contributions from fellow iconic sports stars including Usain Bolt, Michael Johnson and Naomi Osaka.
Me And White Supremacy
by Layla F. Saad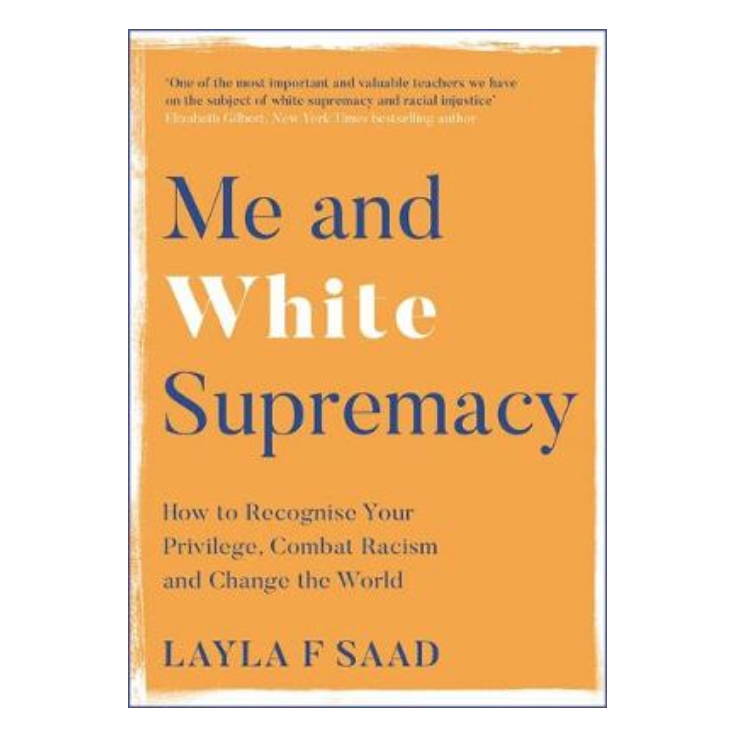 This is more than just a book - think of it as a companion in your journey to understand how entrenched white supremacy is in modern society. Beginning life as an Instagram challenge, Saad's book contains practical exercises to do yourself, teaching how to dismantle privilege and unconscious racial prejudice that many white people don't even realise they hold.
Uncomfortable Conversations With A Black Boy
by Emmanuel Acho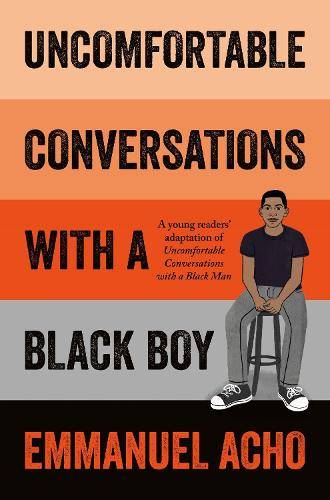 An adaptation of the critically acclaimed Uncomfortable Conversations With A Black Man, in this book Acho, a former American football player, addresses the questions that white and non-black people are afraid to ask or don't know how to answer, tackling difficult questions about race and racism for young people and parents alike.
When They Call You A Terrorist
by Patrisse Khan-Cullors and asha bandele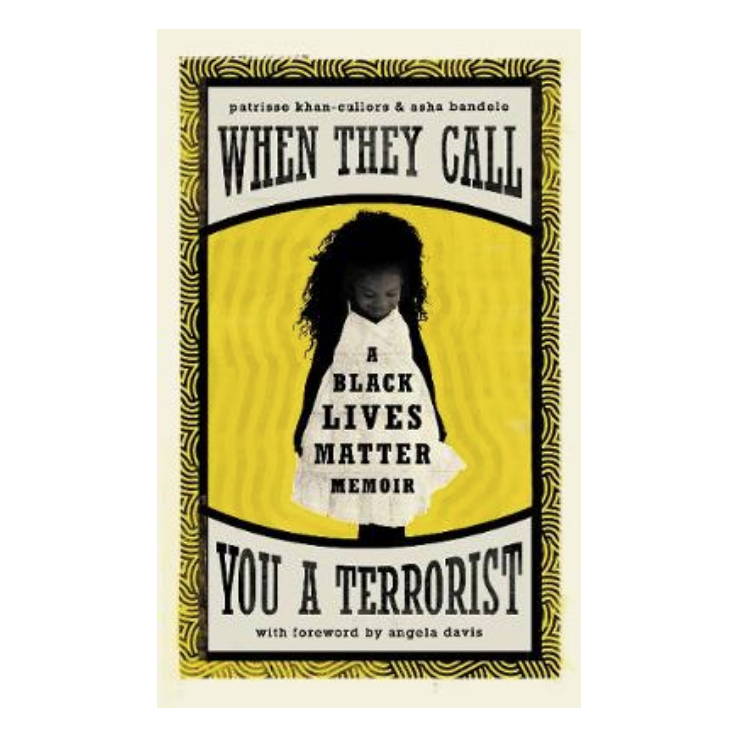 This memoir is a powerful insight into what it's like to be a Black woman in modern America. Patrisse Khan-Cullors was raised by her single mother in a disadvantaged area of Los Angeles, and her experiences of racism and prejudice spurred her on to co-found the Black Lives Matter movement.
Sister Outsider
by Audre Lorde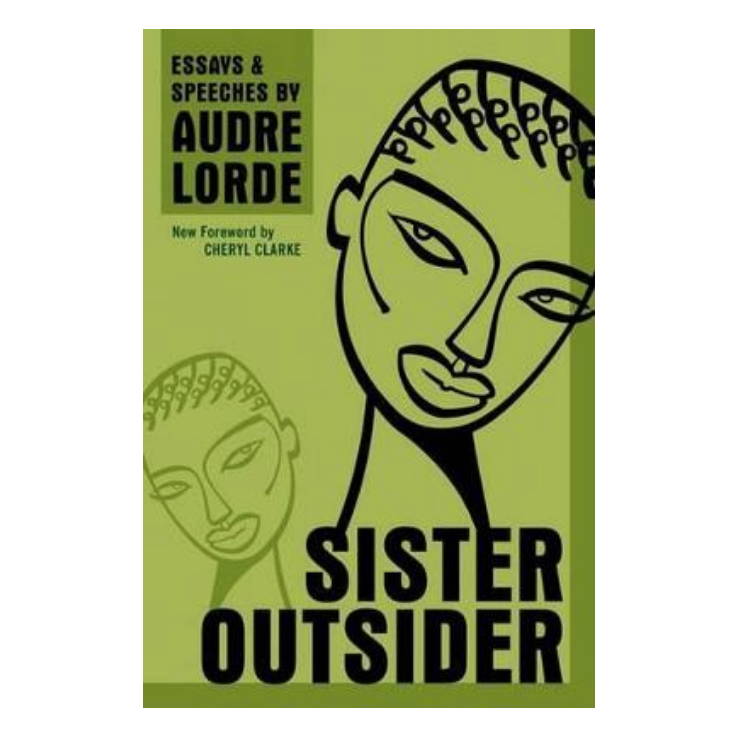 First published in 1984, this collection of essays and speeches was written from the perspective of Audre Lorde's own identity: as well as being a Black woman, she was a lesbian, poet, activist, cancer survivor, mother, and feminist writer. Her work gave - and now still gives - a voice to women outside the realms of what society deems as acceptable.
So You Want To Talk About Race
by Ijeoma Oluo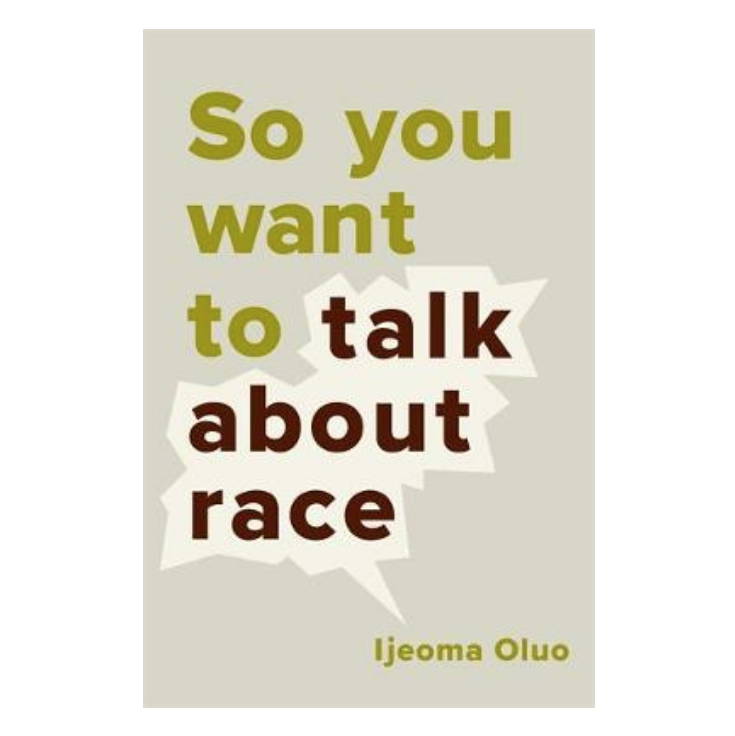 This book recently rocketed to the top of the New York Times bestseller list, two years after publication. 'I hope this book is a part of your journey towards dismantling white supremacy', said author Ijeoma Oluo on Instagram. This accessible take on issues such as police brutality, intersectionality and microaggressions answers the questions many are too afraid to ask, and is undoubtedly the invaluable tool Oluo hoped it would be.
I Am Not Your Baby Mother
by Candice Brathwaite
After experiencing racial bias herself during the birth of her daughter, Candice Brathwaite became a passionate campaigner - Black women in the UK are 5 times more likely to die from complications related to pregnancy than their white peers. Realising that Black mothers and society as a whole are also woefully underrepresented by the British media, she started the blog Make Motherhood Diverse as an inclusive space. This recently published and thought-provoking book followed, and serves as a guide to life as a Black mother.
White Fragility
by Robin DiAngelo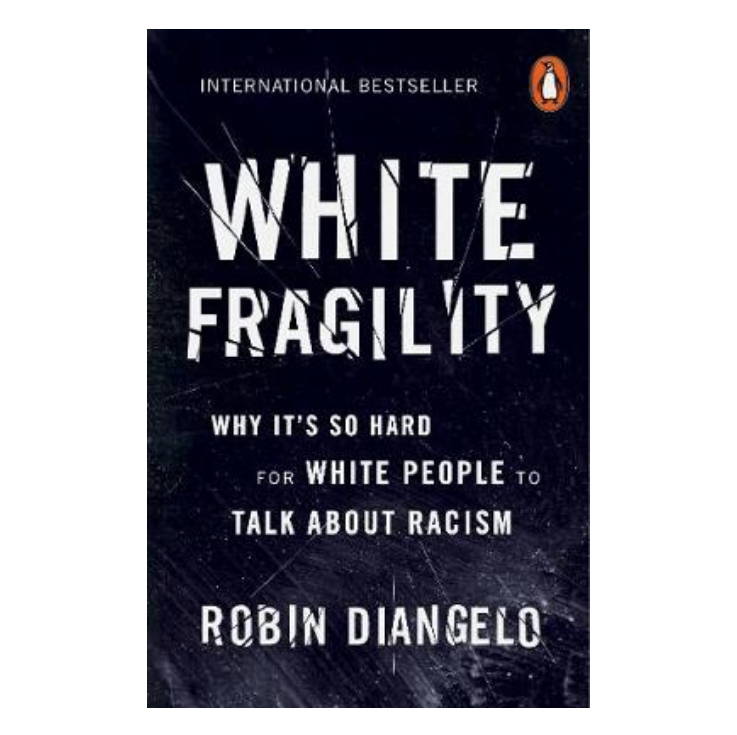 Why is it so hard for white people to talk about racism? Robin DiAngelo, who is a Professor of Whiteness Studies and has held workshops on the subject for decades, discusses the anger, fear, guilt and denial that white people feel when called out on something they have done that has - often completely unintentionally - caused racial offence, and how to make practical changes to that behaviour.
This article was originally published in July 2020 and has been updated
100% of profits from the sales of #TOGETHER products go to charities that advance the Sustainable Development Goals. Find out more here.