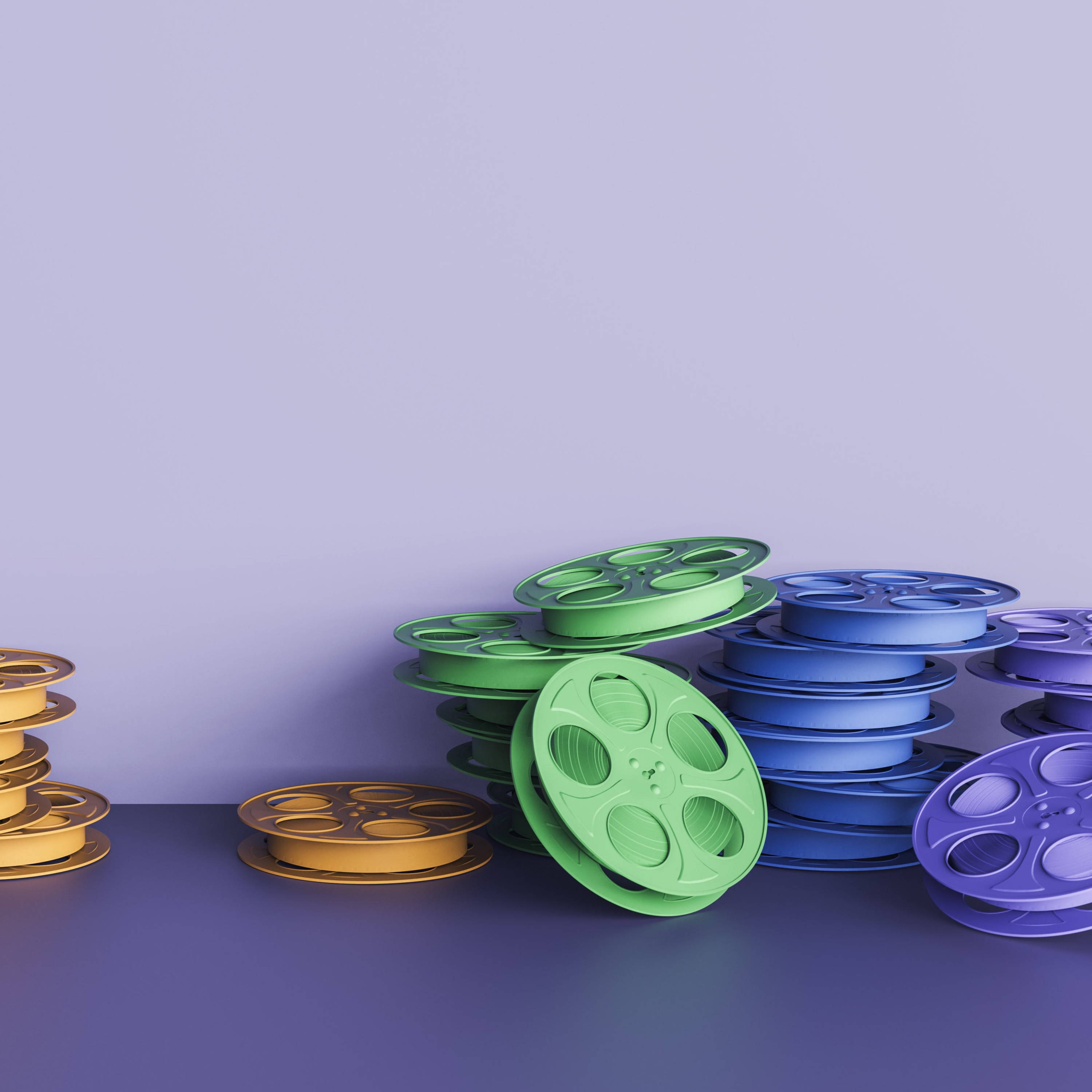 Goal 10: Reduced Inequalities
10 brilliant lgbtq+ movies
From cult classics to moving biopics, it's the Goal 10 Film Club
By Jessica Jurkschat and leanne walstow
24 juNE 2021
Despite Hollywood having a less than great track record when it comes to representing members of the LGBTQ+ community, there are some amazing movies out there that can both teach us about prejudice and celebrate the spirit and history of this amazing community. From documentaries that define generations, to movies that push boundaries and invite us to think in a new way, here is our pick of 10 films to watch and celebrate during Pride and beyond.
The Inspiring Activist: Hating Peter Tatchell, 2021
For the past 54 years, human rights campaigner (and our Goal 10 Ambassador) Peter Tatchell has been advocating for human and LGBTQ+ rights. In that time, he's been violently assaulted, received thousands of hate messages and death threats, and been the subject of several murder plots – but he still hasn't stopped campaigning for equality. Executively produced by Sir Elton John and David Furnish, Hating Peter Tatchell is the moving life story of Tatchell's work and upbringing. His life – including growing up in a religious household and his arrest at the 2018 Russia World Cup, after he infamously staged a one-person protest against persecution of gay people in Russia – is truly inspiring. The documentary is a must watch for all.
The Era Defining Documentary: Paris Is Burning, 1990
Taking seven years to complete and edited down from around 75 hours of footage, Paris Is Burning was released in 1990 but chronicles several years in the ball culture of New York City. The documentary was the first of its kind, interviewing and documenting the lives of those involved in the subculture, covering topics such as sexuality, gender, class and race. The film was selected for preservation by the US National Film Registry in 2016 as being 'culturally, historically, or aesthetically significant'.
The Surprise Success: A Beautiful Thing, 1996
Set in Thamesmead, a working class area of South East London dominated by post-war council estate buildings, A Beautiful Thing was originally made by Channel 4 for TV, but after receiving a hugely positive response, the film was given a cinematic release. It charts the relationship between two teenage boys as they discover their sexuality and explore their blossoming relationship.
From Cult Classic to Broadway: The Adventures of Priscilla, Queen of the Desert, 1994
An Aussie comedy-drama starring Hugo Weaving, Guy Pearce and Terence Stamp as two drag queens and a transgener woman, Priscilla Queen of the Desert quickly became a cult classic. Setting out on a roadtrip across the outback in a bus dubbed 'Priscilla', the film follows the adventures of the eccentric group en route to Alice Springs. The movie was adapted as a stage musical which ran on the West End, Broadway and continues to tour globally.
The Critically Acclaimed One: Moffie, 2019
Moffie - a South African romantic war drama based on an autobiographical novel by Andre Carl van der Merwe and released at the Venice Film Festival in 2009 - holds the rare accolade of 100% approval rating on Rotten Tomatoes. Critics raved about the delicately executed narrative and intelligent cinematography throughout this story of a gay teenager who is conscripted for miliatry service and forced to conceal his sexuality or face hostility bred by ideas of white South African masculinity.
The Musical One: Eurovision Song Contest: The Story Of Fire Saga, 2020
Originally pegged for release in May 2020, the coronavirus pandemic meant that Eurovision Song Contest: The Story of Fire Saga ended up being delayed until 26th June, and instead opted for a release on Netflix. Following two Icelandic musicians (played by Will Ferrel and Rachel McAdams) who are given the opportunity to represent their country in the Eurovision Song Contest, this musical comedy also addresses more serious issues such as the dangers of being gay in Chechnya - a part of Russia where authorities are accused of systematically torturing gay men.
The Biographical One: Behind The Candelabra, 2013
Based on a memoir of the same name, Behind the Candelabra stars Michael Douglas as pianist and entertainer Liberace during the final 10 years of his life. The original memoir was written by Matt Damon's character, Scott Thorson, a young animal trainer who is employed as Liberace's assistant and eventually becomes his lover. The relationship famously only became public when Scott sued Liberace for over $100,000,000 in palimony.
The One With Cate Blanchett: Carol, 2015
Following the forbidden affair between an aspiring photographer (Rooney Mara) and an older woman going through a difficult divorce (Cate Blanchett), Carol is a stylish love story set against the glamorous backdrop of 1950s New York. Premiering at the Cannes Film Festival in 2015, the film received a 10 minute standing ovation and the omission of Carol from Best Picture and Best Director at the Academy Awards that year was considered one of the biggest snubs in Oscars history.
The Box Office Bomb That Became A Classic: Hedwig And The Angry Inch, 2001
Following the ever-changing fortunes of a genderqueer East German rock singer, Hedwig and the Angry Inch became a classic, spawning musical adaptions galore despite losing roughly $3 million at the box office upon opening. Hedwig is a struggling singer who begins a relationship with the much younger Tommy, mentoring him until he becomes a star in his own right, stealing Hedwig's music and claiming it as his own.

The Remake: The Birdcage, 1996
A remake of the 1978 Franco-Italian La Cage aux Folles, Robin Williams and Gene Hackman play an openly gay couple running a drag club in South Beach. Williams' son comes home to announce he's intending to marry a young woman with ultra-conservative Republican parents. Hilarity ensues as the club owners attempt to hide their true identities and flamboyant nature.
The Very British One: Pride, 2014
A 2014 British historical comedy-drama depicting a group of lesbian and gay activists who raised money to help families affected by the 1984 British miners's strike, which became the unexpected Lesbians and Gays Support the Miners campaign. Facing opposition from both the mining community who maintain their prejudices and the LGBTQ+ community who have been mistreated by miners in the past, the campaign has a rocky existence but ultimately becomes a symbol of how two groups with historic differences can work together. The stellar cast is a who's who of British talent, including Andrew Scott, Dominic West and Imelda Staunton.
100% of profits from the sales of #TOGETHER products go to charities that advance the Sustainable Development Goals. Find out more here.