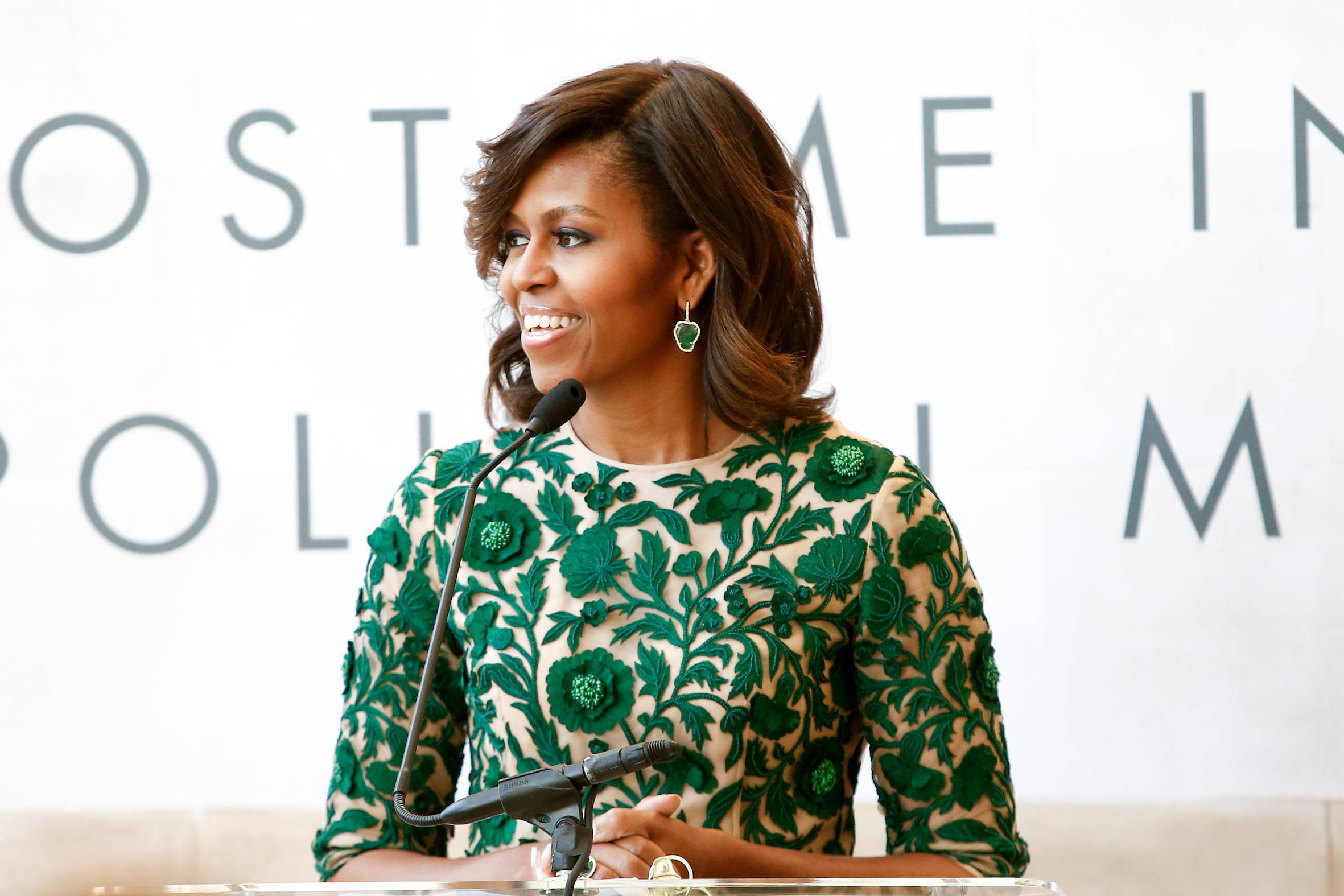 She epitomises the life-changing impact of a successful education. So to celebrate the launch of Goal 4: Quality Education let's revisit some of Ms Obama's most inspirational lines.
'That is my wish, hope, instruction for all of you: Take your education seriously, okay? Always do that. Because I wouldn't be here today if it weren't for my education.' Indeed Michelle Obama's own story in education is a tale of hard work and sheer determination. She grew up as the daughter of a working class family in Chicago and after having earned a place at Princeton University, followed up with a postgraduate degree in Law from Harvard University.
The first Lady of the Obama presidency stepped into our lives the role like no other first before her. With warmth, tenacity, intellect and inimitable style she advocated for education, healthy eating and equality amongst many other causes. Her bestselling memoir Becoming sold more copies than any other book published in the United States in 2018, and the subsequent Netflix documentary on her stadium filling book tour became a lockdown must-watch. For a motivational kick, nothing beats a blast of MO.
'Empower yourselves with a good education, then get out there and use that education to build a country worthy of your boundless promise.'
'When girls are educated their countries become stronger and more prosperous.'
ON HOW EDUCATION HELPS US GET WHERE WE WANT TO GO...
'The ability to read, write, and analyse; the confidence to stand up and demand justice and equality; the qualifications and connections to get your foot in that door and take your seat at that table - all of that starts with education.'
ON MAKING DREAMS A REALITY...
'The only limit to the height of your achievements is the reach of your dreams and your willingness to work hard for them.'
ON OFFERING GIRLS A CHANCE TO SHINE...
'Every girl, no matter where she lives, deserves the opportunity to develop the promise inside of her.'
ON DEVELOPING HER OWN CONFIDENCE...
'Through my education, I didn't just develop skills, I didn't just develop the ability to learn but I developed confidence.'
ON LIFE'S MOST IMPORTANT LESSON...
'One of the lessons that I grew up with was to always stay true to yourself and never let what somebody says distract you from your goals.'
ON HELPING TO LIFT OTHERS...
'When you've worked hard, and done well, and walked through that doorway of opportunity, you do not slam it shut behind you.'
ON NEVER STOPPING LEARNING...
'One of the most useless questions an adult can ask a child - What do you want to be when you grow up? As if growing up is finite.'
ON PUSHING THROUGH SETBACKS...
'Instead of letting your hardships and failures discourage or exhaust you, let them inspire you. Let them make you even hungrier to succeed.'
'If your family doesn't have much money, I want you to remember that in this country, plenty of folks, including me and my husband. We started out with very little. But with a lot of hard work and a good education, anything is possible – even becoming President. That's what the American Dream is all about.''
ON BEING TOP OF THE CLASS...
'I never cut class. I loved getting A's, I liked being smart. I liked being on time. I thought being smart is cooler than anything in the world.'