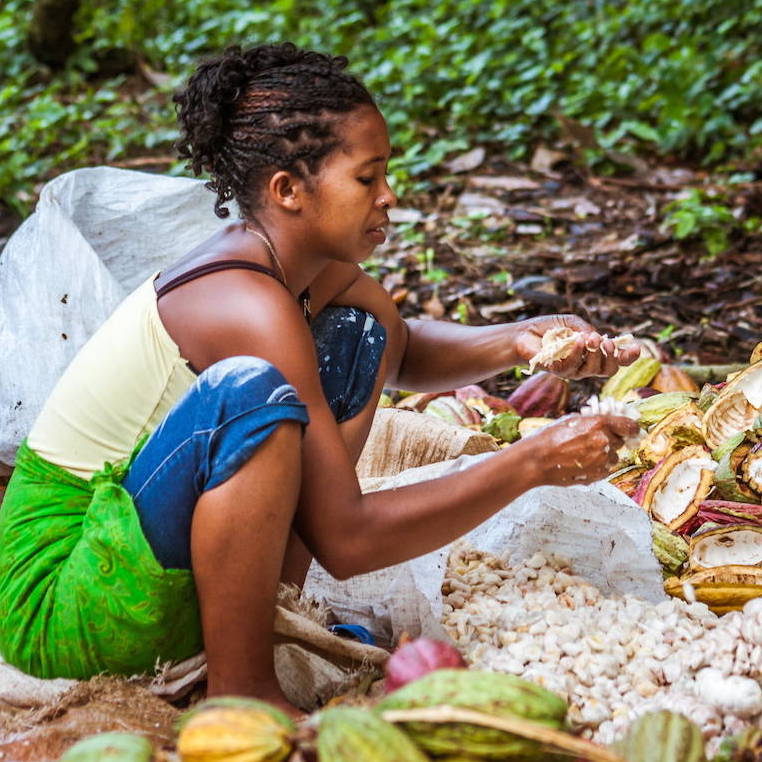 Goal 12: Responsible Consumption & Production
WHY EATING FAIRTRADE CHOCOLATE TODAY WILL SAVE LIVES
Whether you're a chocolate addict or an occasional indulger, choosing Fairtrade chocolate ensures that cocoa farmers are getting their fair share
By leanne walstow
12 february 2021
It's no secret that we can't get enough of the sweet stuff - in Britain we eat roughly 660,900 tonnes of chocolate a year. Whilst roughly 70% of cocoa beans are grown in West Africa, cocoa farming is still a huge industry in Brazil and Ecuador. Because of the developing nature of these source countries, chocolate is a food that carries with it a high risk of slavery and exploitation occurring somewhere along the supply chain. That's why eating Fairtrade certified chocolate is so important, and why it can literally save the lives of those who grow it.
The average cocoa farmer in the Cote d'Ivoire, West Africa, earns the equivalent of just 75p a day, with 58% living below the poverty line. 75p is not enough to support a good lifestyle for an individual, let alone a family. Fairtrade has been working for years to help farmers earn a living by pushing up the minimum prices for cocoa beans that can be paid by western chocolate producers, ending the exploitation that sees these billion dollar companies keep workers trapped in a poverty cycle, guaranteeing them cheap labour for generations to come.
It's important to acknowledge the colonial history of chocolate. Once the European craze for the sweet treat truly took hold, cocoa plants were established that ran on slave labour. A disregard for the lives of the majority Black farmers who produce cocoa beans nowadays is rooted in racist systems of exploitation that companies still profit from today.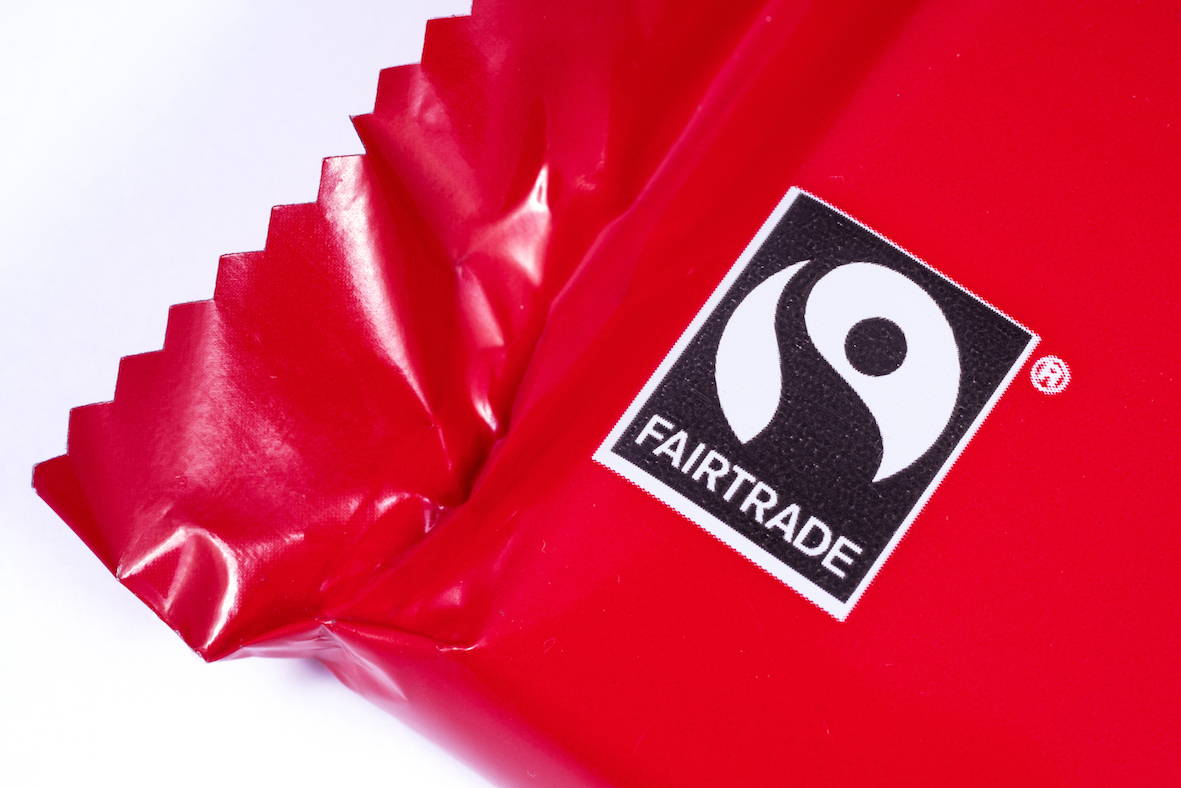 Last year food giant Nestle announced that they would no longer be using Fairtrade chocolate to produce KitKats, meaning farmers right at the start of the supply chain are set to lose out on £1.95 million of investment - money that would be used to empower female community leaders, guarantee food security and invest in children's education. The loss of this income will be devastating for the cocoa growers, especially during the pandemic when the industry is already facing major disruption.
A super easy thing you can do to help is make a commitment to only eat Fairtrade chocolate - by using your consumer power you'll be helping to show big producers that supply chain ethics are important. It really isn't so difficult, many brands that you've probably sampled before are part of the Fairtrade scheme, including; Malteasers, M&S own brand, Sainsbury's Taste the Difference, Co-op own brand, Lidl's Way to Go, Green & Blacks, Divine, Aldi's Moser Roth and of course Ben & Jerry's ice cream. Check out the full list here.