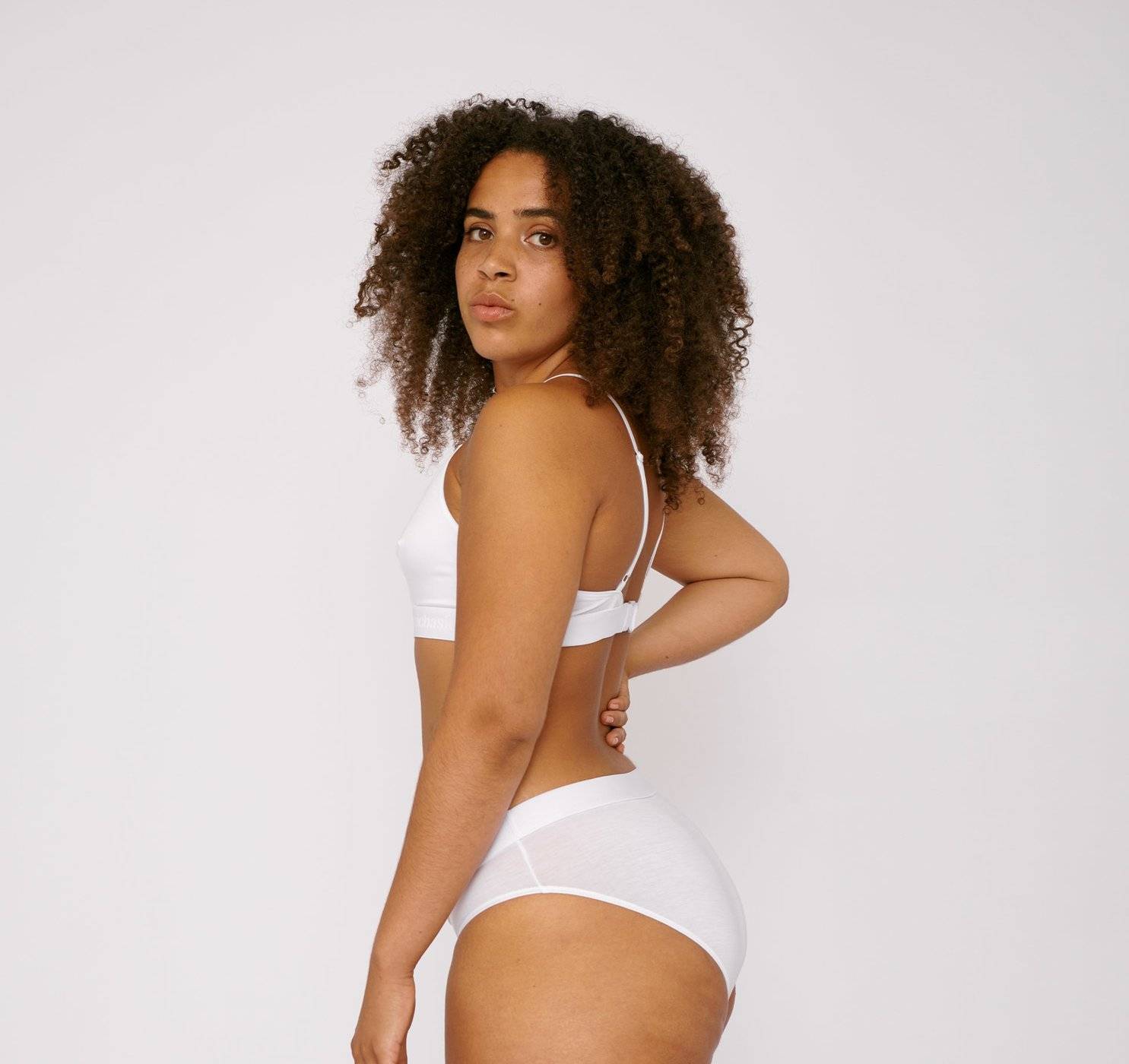 Goal 12: Responsible Consumption and Production
THE LOVELIEST SUSTAINABLE LINGERIE
9 brands that are ethical and inclusive too - undies that tick all the boxes!
By hannah rochell
3 february 2021
Bras and knickers: items that you're unlikely to want to go without, right? But these intimate items are also often made from stretchy man made fabrics like nylon and elastic - which is energy intensive to produce, releases microplastics when you wash it and takes hundreds of years to decompose - so it's not always easy to make sustainable choices with your smalls.
That's why we've done the research for you, hunting out bamboo bralettes for bigger boobs, TENCEL™ tanga pants to fit all hip shapes and really stylish recycled racer backs for running. Whether you're looking to update your underwear drawer or want to drop a gift hint to a loved one, we've rounded up nine of the best brands for sustainable, ethical and inclusive lingerie out there.
Recycled lingerie at Closely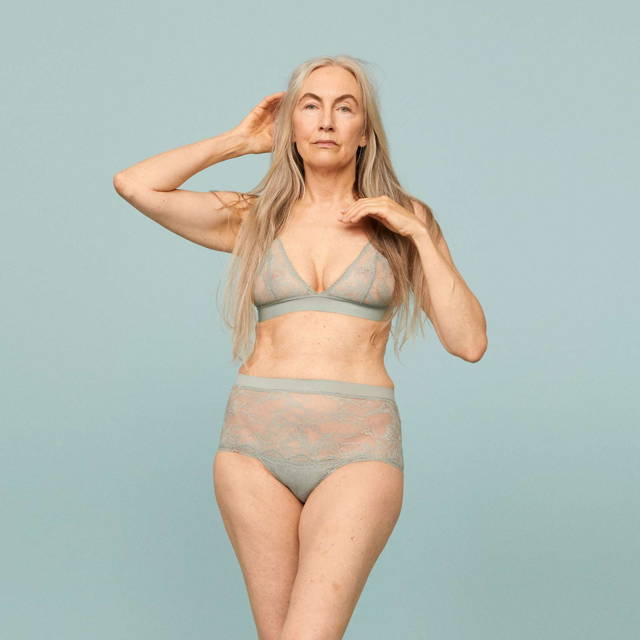 This new Swedish brand aims to blur the lines between lingerie and sportswear, using between 40% and 80% recycled materials, while embracing all types of women, no matter their size, shape or age. You can even look up the carbon footprint for every garment on their website.
GG cup bras at Lara Intimates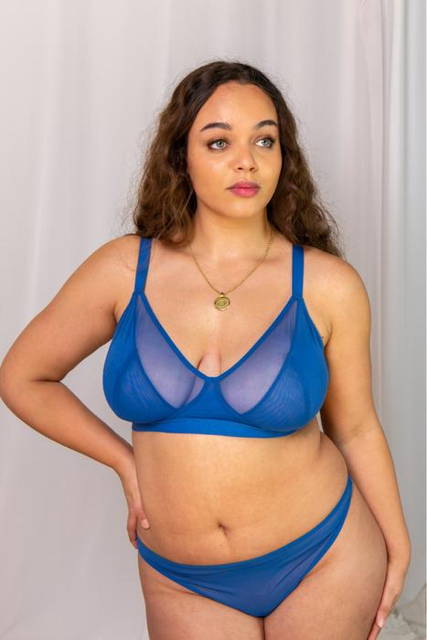 With a huge expanse of bra sizes - 26A-36GG - Lara Intimates has a zero waste policy and uses deadstock and eco-friendly elastic to make its lovely range of bras and knickers. Even the smaller details like hook and eye closures are sourced responsibly.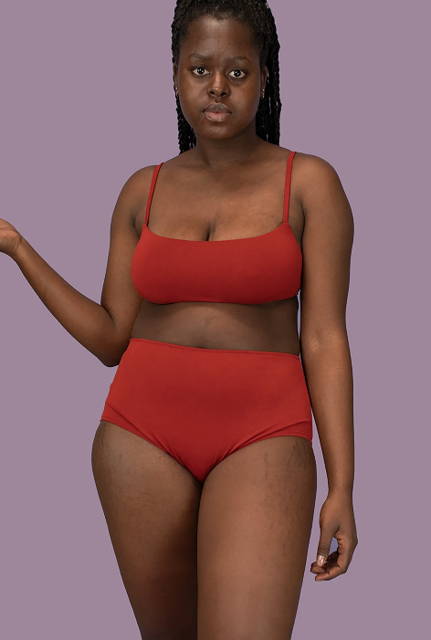 Hara is known for its bamboo basics in zingy colour schemes created using natural dyes. Its Instagram page is a haven for beautiful pictures of natural women of all shapes and sizes wearing Hara out and about in the wilderness.
TENCEL™ technology at Organic Basics
TENCEL™ is a brilliant planet-friendly fabric made from wood pulp fibre; it's softer than silk and smoother than cotton. Organic Basics uses it for its cleverly designed cut out bra, with an elastic underband that provides lift without any underwiring.
Bamboo bralettes at Boody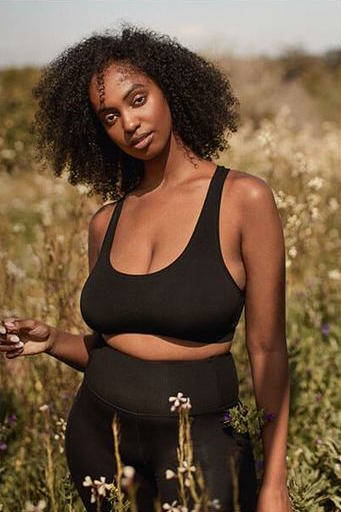 Bamboo grows incredibly quickly and densely and with little need for water, making it a great alternative to cotton. Boody has an emphasis on comfort with its bra tops and briefs, and has a heap of extra information on its website about the benefits of bamboo which is well worth a read.
Fair Trade cotton at People Tree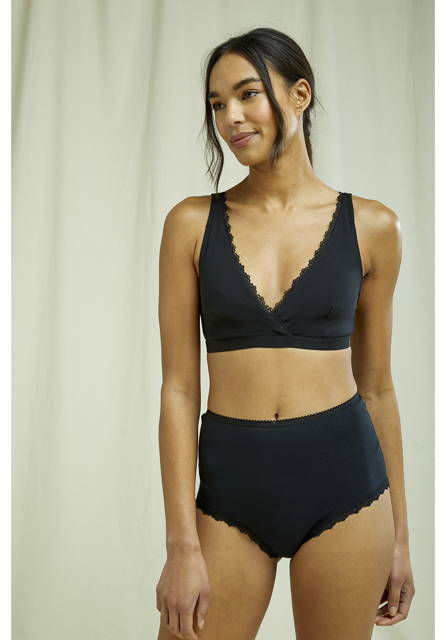 People Tree has been at the forefront of sustainable and ethical fashion since 1991, so it's a brand you can trust. Its cotton is organic and Fair Trade, and for each garment you can also look up the exact maker, giving you real peace of mind.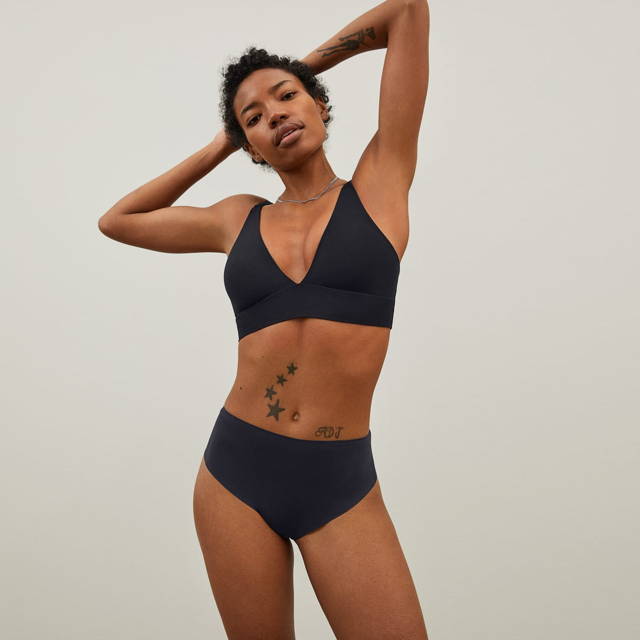 Made from recycled bottles and given their subtle shades using approved dyes that are kinder for both the planet and the people who work to make them, Everlane's underwear also scores highly on the comfort scale.
GOTS certified at Thought Clothing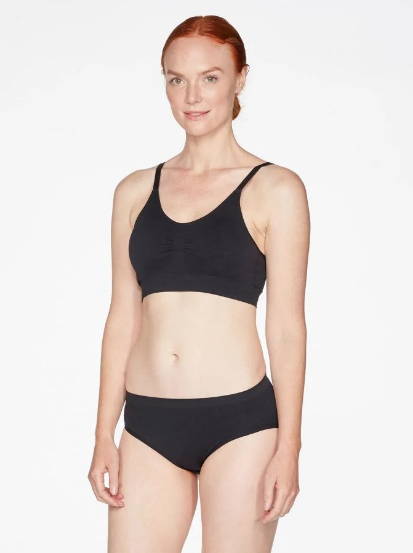 Shopping sustainably means getting familiar with certifications, and the Global Organic Textile Standard - which is stamped on Thought's cotton undies - is a gold star when it comes to organic cotton. The brand also makes some of its garments from recycled nylon clothing.
Locally made at The Nude Label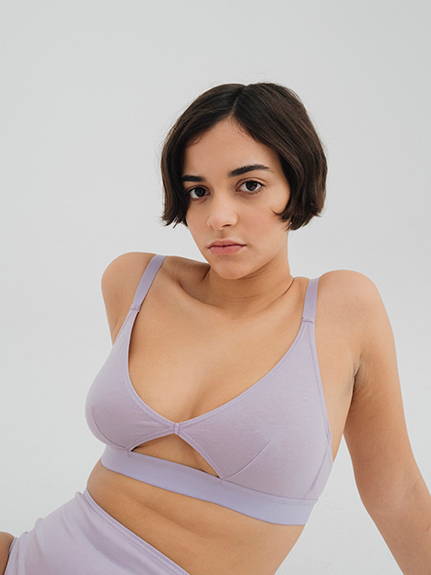 This Spanish label makes everything locally in a family-run factory, giving it close control over the whole production process. Meet some of the women that make Nude's lingerie on its website.
100% of profits from the sales of #TOGETHER products go to charities that advance the Sustainable Development Goals. Find out more here.