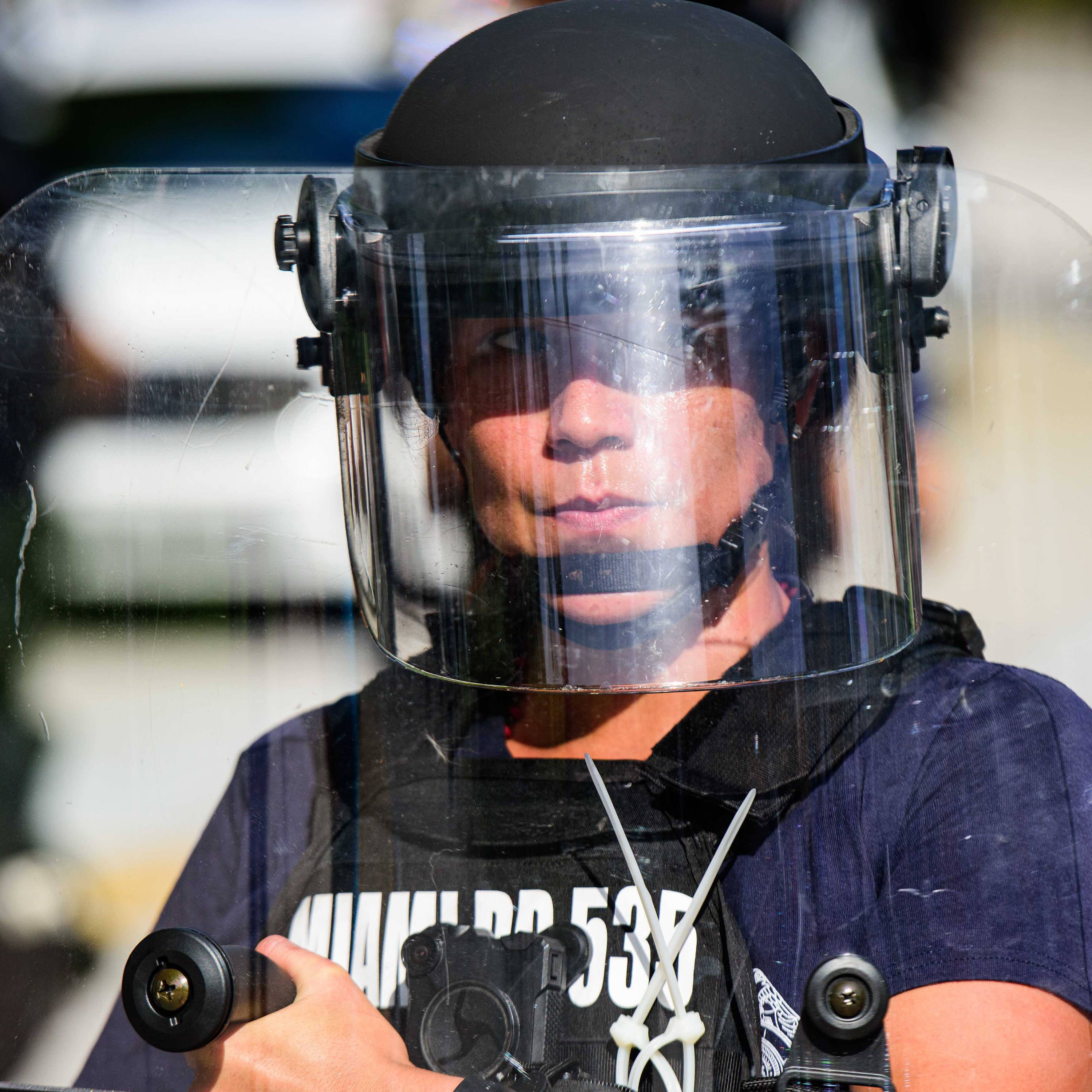 Goal 10: Reduced Inequalities
'Black people are over-policed and under-protected'
The stark racial inequality in policing has to stop
Young Black people in the U.S. are SIX times more likely to be shot dead by police than a young white person. Even the figures for 'stop and searches' show a shocking racial inequality
British sprinter Bianca Williams revealed that the police treated her and her partner (athlete Ricardo dos Santos) 'like scum' during a shocking stop and search incident in London earlier this month. A video showing how they were pulled from their car by police, handcuffed and separated from their baby, caused public outrage. The Met Police immediately offered a public apology for the 'distress caused', though not for their actions, concluding there was 'no misconduct'. However, Met Commissioner Dame Cressida Dick said she had asked a senior officer to review the Met's handcuffing practices and voluntarily referred the Met to the Independent Office for Police Conduct (IOPC).
'I'd like to congratulate Bianca and her partner for showing the fortitude to film their awful experience and I would advocate that vulnerable members of society continue to do this to ensure the truth can be evidenced,' says Paula Rhone-Adrien, one of the U.K.'s leading Black female Barristers. 'What happened is a normal everyday occurrence for Black people and this [police] behaviour happened at the height of the Black Lives Matter movement that's currently sweeping the world. It made no difference to those officers.'
Racism in the White House
Amid global protests over the murder of George Floyd, President Donald Trump yet again stoked the fire recently by telling a news journalist during a TV interview that 'more white people' are killed by police than Black – which is entirely untrue.
A 2019 U.S. study by the National Academy of Sciences found that Black men were 2.5 times more likely to be shot and killed than white men. For the youth population the figures are even starker. Young Black people under the age of 25 in the U.S. are six times more likely to be shot dead by police than their white peers, according to the Washington Post's national database of fatal police shootings (started in 2015).
Political analyst Bakari Sellers, author of New York Times bestseller My Vanishing Country, told CNN afterwards, 'I firmly believe that the ignorance of this country that the President displays and articulates day in and day out adds gasoline to the fire because… there's 35% of the country that still adheres to absolutely everything he says.'
'The President is a danger,' added Sellers. 'I believe the President to be racist and… I think he's using racism as a political currency... This did not start with Donald Trump and is not going to end when he is rooted out of the White House. This is the underbelly of the United States of America and is something we have to have a reckoning with.'
The cost of racial profiling
Following the death of George Floyd, a New York Times investigation found that although Black people only represent 19 per cent of the Minneapolis population, police use force against Black citizens seven times more often than with white people.
Another new U.S. report examining 1.8 million police traffic stops in California found Black people were stopped more than twice as often as white people. The research by the U.S. Racial and Identity Profiling Advisory Board also showed that Black people were far more likely to be stopped due to 'reasonable suspicion' (rather than having broken a law).
They were three times more likely than any other ethnic group to be searched, even though figures showed searches of white people were more likely to uncover an illegal item. Government figures covering England and Wales also show Black people are nearly ten times more likely to be stopped and searched than white people.
In the U.S. stop and search data has consistently shown that only for about 3 per cent of people, do police find any evidence of a crime (e.g. a weapon or illegal drugs). The other 97 per cent – who are entirely innocent - report feeling angry, outraged or often traumatised, left with a deep distrust of the police.
'I have two brothers, they are both over 6ft tall and have impressive physiques… They are [racially] profiled regardless of whether they are wearing a suit,' says UK barrister Paula Rhone-Adrien. 'I have lost count of the number of times my brothers and their friends have been stopped and searched. Do you put up with it? Yes. Do you complain? No… because you are conditioned. You are told, sometimes very politely, that you fit a description, that there has been a surge of particular crimes, that they are only making enquiries…'
But the consequences for young Black men can be damaging, she adds. 'If you routinely grow up being told your face fits the description of a criminal, you don't need to be a rocket scientist to work out why young Black males are left feeling angry.
Even those at the top aren't immune. British VOGUE's Editor-in-Chief Edward Enninful OBE revealed that he was 'racially profiled by a security guard' on arriving at the Conde Nast offices recently. 'As I entered, I was instructed to use the loading bay,' he tweeted and posted on Instagram. 'Just because our timelines and weekends are returning to normal, we cannot let the world return to how it was. Change needs to happen now.'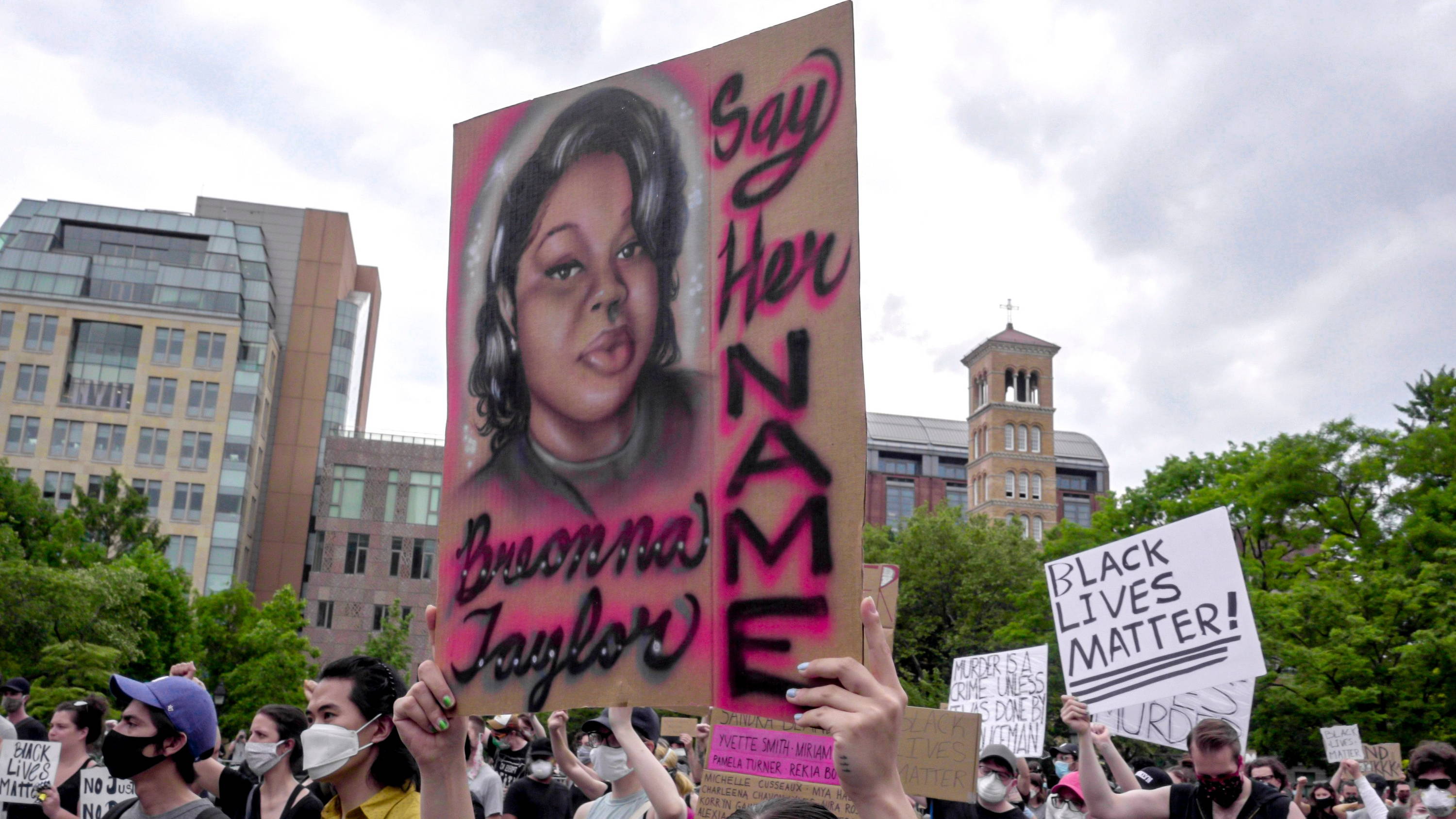 Racial stereotyping can have devastating consequences. On 13 March this year Breonna Taylor, a 26-year-old emergency medical technician, was shot dead by police at her home in Louisville, Kentucky. Shortly after midnight, three plain-clothed police officers executed a no-knock, narcotics search warrant on her apartment. When officers hammered on her door with a battering ram, her boyfriend Kenneth Walker, assuming they were intruders, fired a shot, striking an officer in the leg. The police responded with a barrage of gunfire, hitting Breonna eight times.
They'd wrongly suspected Breonna's flat was being used to receive drugs by a gang based at a different address 10 miles (16km) away. One of the suspects was an ex-boyfriend of Breonna, but no drugs were found in her home. Police had killed an innocent woman.
According to a wrongful death lawsuit filed against the police by Breonna's family, the officers, who entered her home without knocking or announcing a search warrant, opened fire 'with a total disregard for the value of human life'.
Are police failing Black victims of crime too?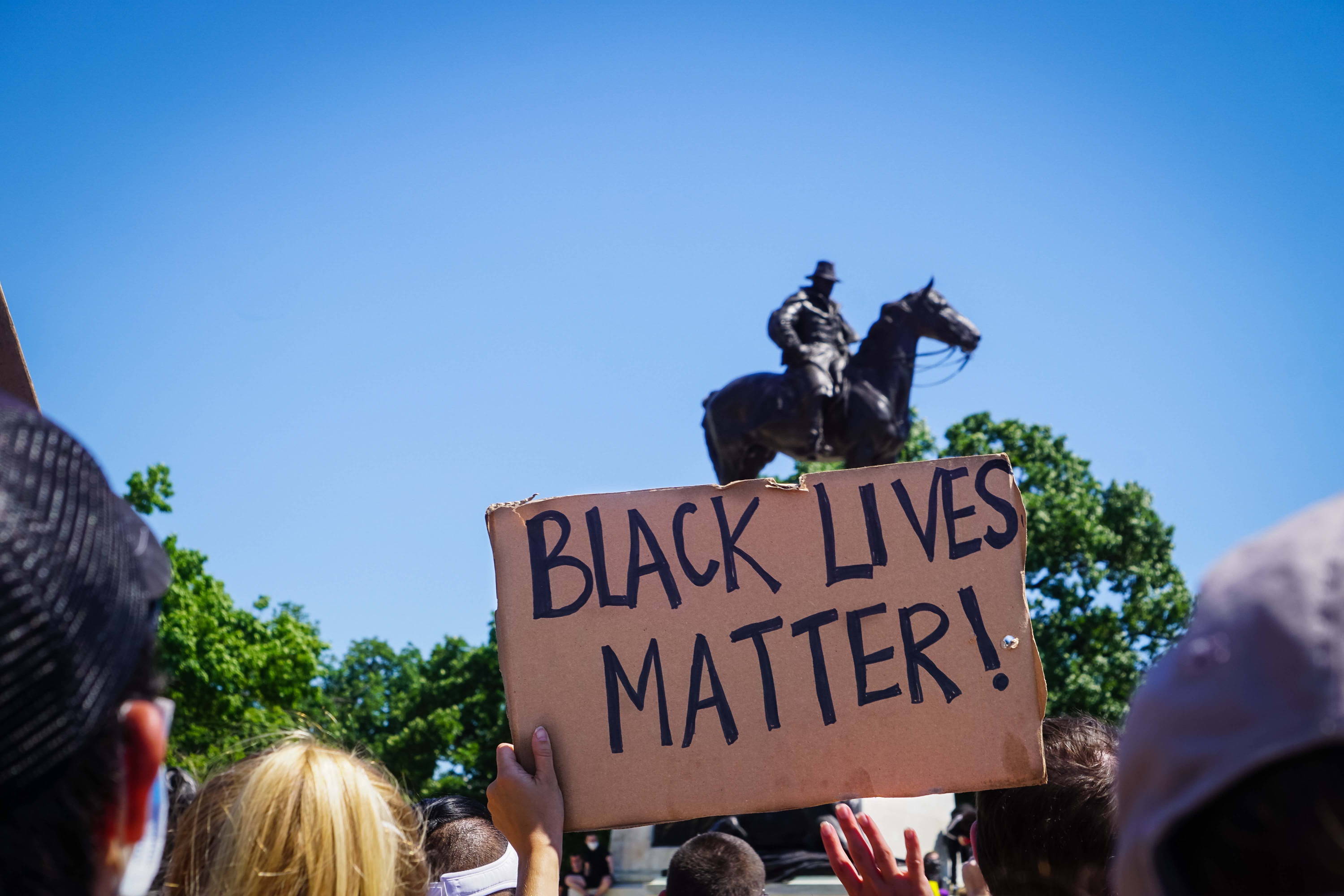 This tragedy shows the horrifying cost of systemic racism, but police also face claims of prejudice against Black victims of crime too. In June this year, two Met police officers were arrested in London after allegedly taking a selfie at the murder scene of two sisters Bibaa Henry, 46 and Nicole Smallman, 27, both of mixed Nigerian heritage. A photo showing their bodies was reportedly shared by police on a WhatsApp group. The case is still under investigation.
Their mother Mina Smallman is convinced race played a part in the police not taking their case seriously when they were reported missing after Bibaa's birthday celebration. 'I knew instantly why they didn't care,' she says. 'They didn't care because they looked at my daughter's address and thought they knew who she was. A Black woman who lives on a council estate.'
Their bodies weren't found by police, but instead by Nicole's boyfriend who went back to the park the next day where the sisters had last been seen celebrating Bibaa's 46th birthday.
Official inquiry to help stop racial bias
Ben Bowling, a Professor of Criminology and Criminal Justice at King's College London, argues that Black people have a long history of being 'over-policed and under-protected'.
It was announced earlier this month that police across England and Wales will now face an inquiry to establish whether they racially discriminate against ethnic minorities in their use of force and stop and search. The Independent Office for Police Conduct (IOPC) plans to investigate cases, exploring whether any pattern of racial discrimination exists, promising to 'drive real change in policing practice.'
Bowling is sceptical, arguing instead it's time for a fundamental change in the law. 'Now is the time for action not further inquiries,' he insists. 'The unfettered power to stop and search citizens in public places is still NOT being used fairly, 21 years after The Stephen Lawrence Inquiry. Laws permitting searches without suspicion (such as section 60 of the Criminal Justice and Public Order Act) should be repealed. The police in a democracy should never have the power to stop and search citizens without any suspicion of wrongdoing.'
100% of profits from the sales of #TOGETHER products go to charities that advance the Sustainable Development Goals. Find out more here.