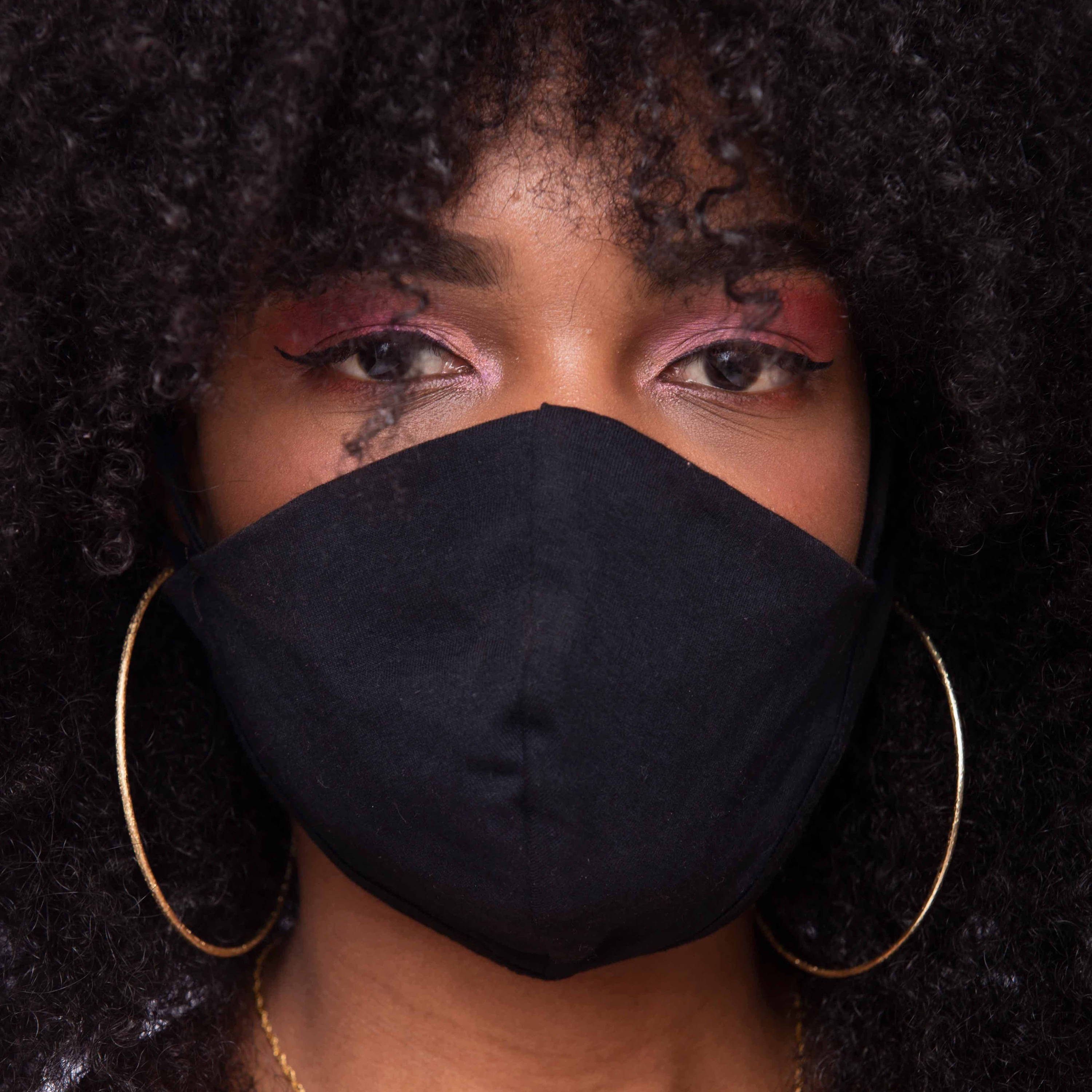 Goal 10: Reduced Inequalities
why covid-19 is a race issue
Are BAME people more likely to lose their lives to coronavirus?
It's a bleak fact that Black people are four times more likely to die from COVID-19 than white people, according to figures from the Office of National Statistics.
When the data was adjusted to take into account people's age, socio-economic factors and self-reported health conditions, the ONS found that Black people were still almost twice as likely to lose their lives to the virus. Pakistani and Bangladeshi women were 1.6 times more likely to die from COVID-19 than white women (after factoring in other conditions) and men from those ethnic groups were 1.8 times more likely to die from the virus than white men.
In the US too, the mortality rate for Black Americans is more than double that of any other race, according to figures from APM Research Lab. But the big question still baffling the world's leading medical experts is… why?
Studies show that BAME people have a higher risk of heart disease and diabetes. Both conditions are linked to higher death rates from COVID-19. US figures from The Heart Foundation show that 48% of African American women and 44% of African American men have some form of heart disease. Research by the British Heart Foundation found that in the UK heart disease is the most common pre-existing health issue for people dying from the virus.
Research is also being carried out into whether vitamin D might have a role in preventing or treating COVID-19. If you have darker skin, the body produces vitamin D from sunlight more slowly, so experts are investigating the potential significance of vitamin D deficiency. Economic factors may also play a part, but that's not the full story.
'[Our study] shows that the difference between ethnic groups in COVID-19 mortality is partly a result of socio-economic disadvantage and other circumstances, but a remaining part of the difference [in how the virus affects BAME and white people] has not yet been explained,' says a spokesperson for the ONS.
Dr. Anthony Fauci, the US's leading infectious disease expert and member of President Donald Trump's coronavirus task force, said back in April that the coronavirus outbreak is 'shining a bright light' on how 'unacceptable' the health disparities between Black and white people are.
90 per cent of UK doctors who've died from COVID-19 were BAME
There are staggering inequalities for health professionals working on the frontline to help save people from the virus too - 90 per cent of doctors in the UK who've died so far from coronavirus were BAME.
Figures show that BAME people are employed in a large number of jobs deemed essential in fighting the virus, many of which are public-facing, so their day-to-day risk of catching COVID-19 is increased. One in five people working for the NHS in England is from a BAME background – even higher numbers for doctors and nurses.
Could lifestyle factors increase
the risk?
Experts have looked at figures showing that more BAME people may live in larger households than white people, whether by choice, culture or economic circumstances. Just under a third of Bangladeshi households are classified as 'over-crowded' compared with 15% of Black African households and only 2% of white British households, according to government figures.
Living in a larger household could make it harder to self-isolate and keep a distance, especially when intimate spaces - bathrooms and bedrooms - are shared with more people.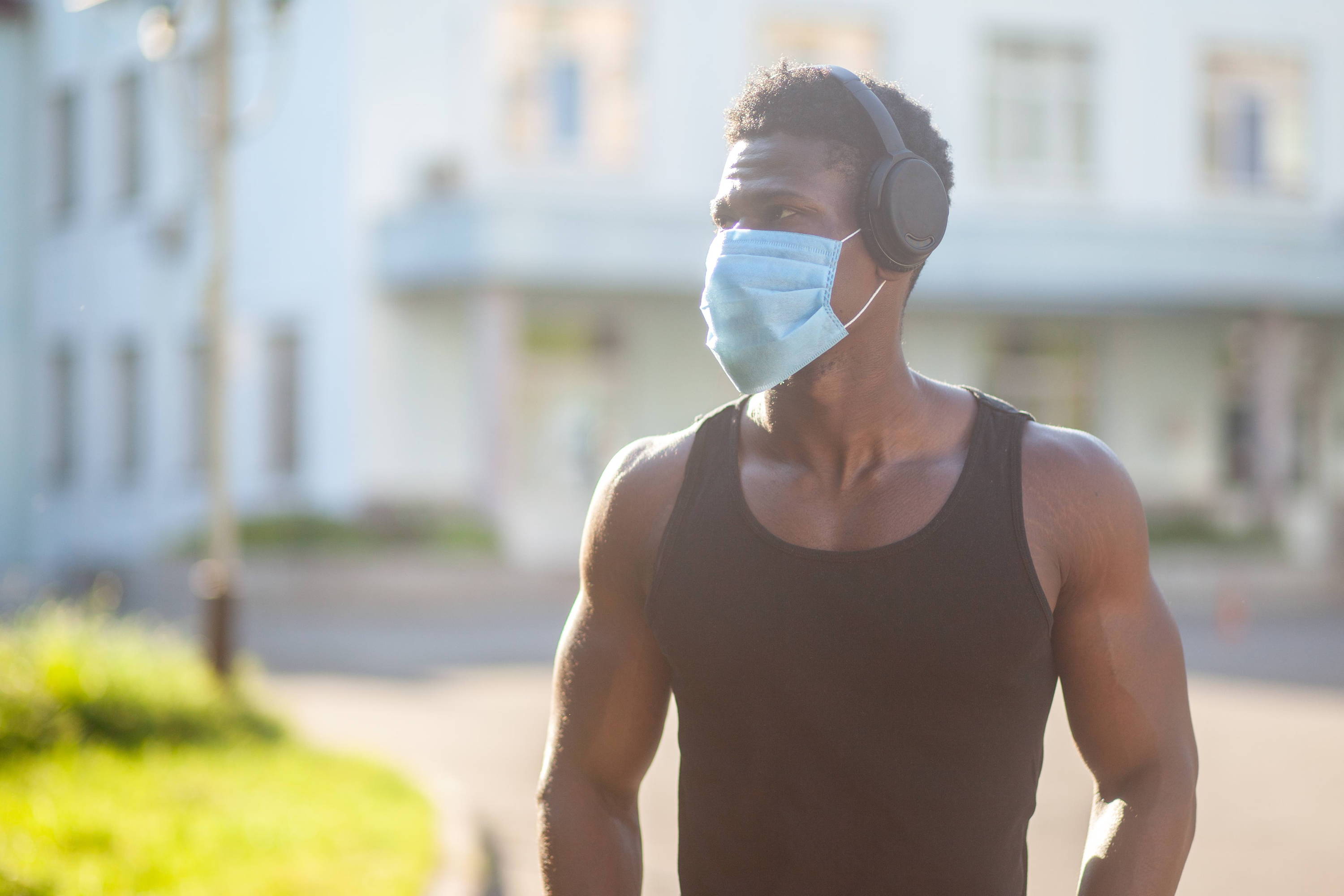 Could structural racism be to blame?
But health factors and living conditions only form part of the jigsaw. Experts are exploring whether the missing pieces are down to a deeper structural racism - the prejudice that's still a daily reality for many BAME people.
A report by Public Health England shows that BAME people may be less likely to seek medical help due to societal prejudice. 'Historic racism and poorer experiences of healthcare… may mean that individuals in BAME groups are less likely to seek care when needed or as NHS staff are less likely to speak up when they have concerns about Personal Protective Equipment (PPE) or risk,' the PHE report says.
A recent survey of NHS staff found that 29% of BAME workers felt bullied in the past year compared with 24% of white people. Almost double the number of doctors from BAME backgrounds (64%) said they felt pressured to work without sufficient PPE (compared with 33% of white doctors), according to research by the British Medical Association (BMA).
The BMA has responded by offering advice and wellbeing support to doctors and medical students. 'Amid the grief for the death of our colleagues, many BAME doctors, are very understandably, worried about their own safety…the BMA is here to support you,' commented the consultant Anil Jain via BMA's website.
'The latest grim statistics confirm that the burden of COVID-19 deaths still falls disproportionately on Black, Asian and minority ethnic groups, as it does among the poorest in our society,' says Dr Veena Raleigh, Senior Fellow at The King's Fund (an independent charity working to improve health and care in England).
'The factors driving these inequalities in COVID-19 mortality are playing out in a society where racism, discrimination and religious intolerance still exist,' she adds. 'It will require targeted public health interventions, and also deep structural and societal change to address the root issues; this has to be a clear focus for everyone in government and beyond.'
The BMA has made several urgent recommendations, advising health bosses to carry out 'critical' risk assessments of all NHS staff. Ethnicity should be taken into account along with other risk factors (age, gender and pre-existing health conditions). The result should be acted on promptly – whether that means adjustments being made to the employee's working conditions or even a change of role.
Other measures include producing culturally sensitive education/prevention campaigns to build trust and help ALL communities access services such as contact-tracing and antibody-testing. Above all, what we need is lasting change – and that needs to start now.
As Dr Raleigh rightly emphasises, it's a tragedy that it took a pandemic and so many lives to be lost for these inequalities to be highlighted, but we must now seize this opportunity to try to create a world where everyone is equal.
100% of profits from the sales of #TOGETHER products go to charities that advance the Sustainable Development Goals. Find out more here.