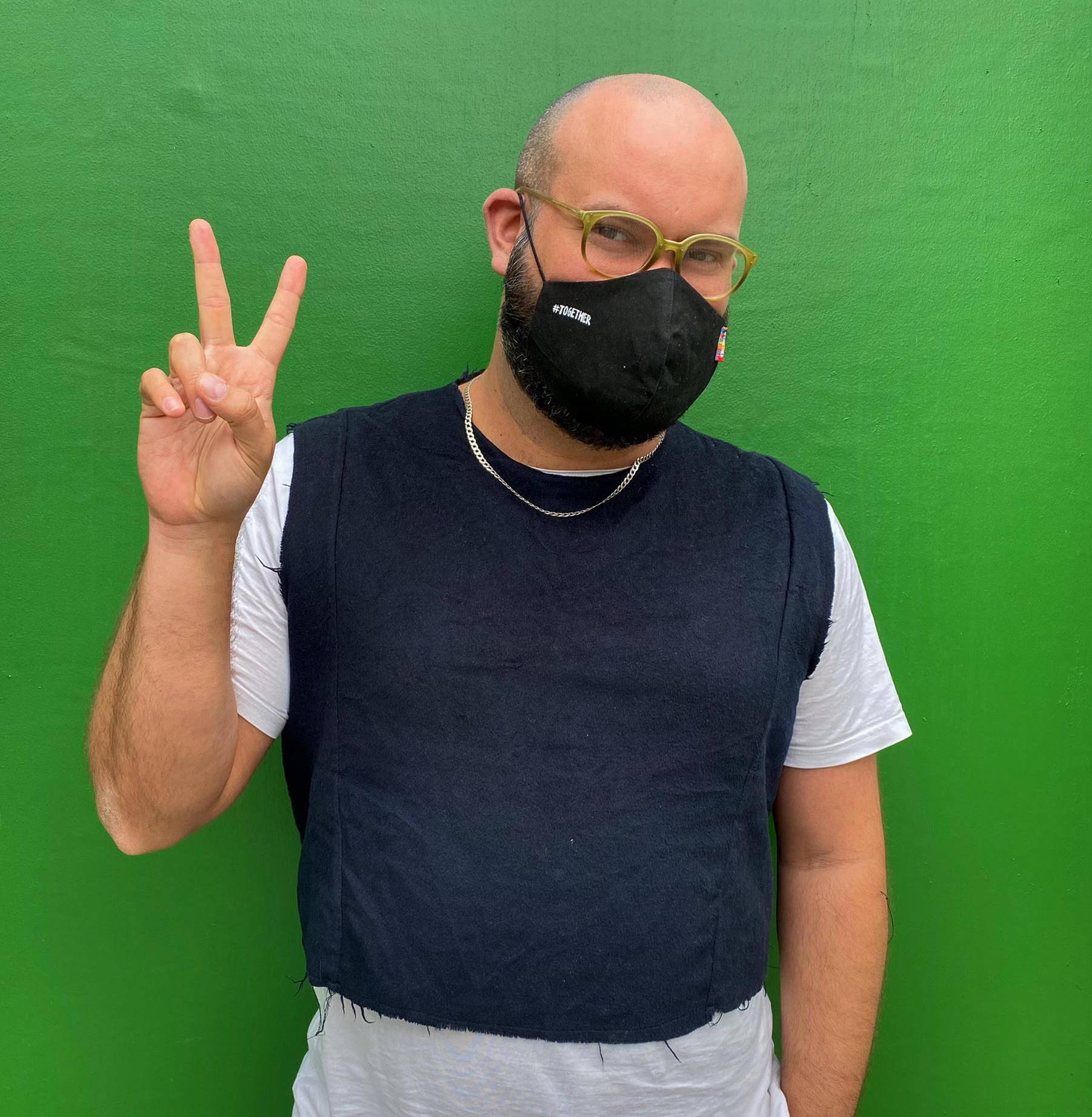 Goal 3: Good Health and Well-being
Let's help the fight against COVID-19
By hannah rochell
22 july 2020
Now mandatory on public transport and in shops in many countries, wearing a face mask is fast becoming the new normal during the COVID-19 pandemic, and potentially beyond. Whether you want to learn how to wear one with glasses and still be able to see, or just want to figure out the best way to style out 2020's unexpected must-have (literally) accessory, we've got it covered in our handy guide to wearing face masks.
Can I wear one with glasses?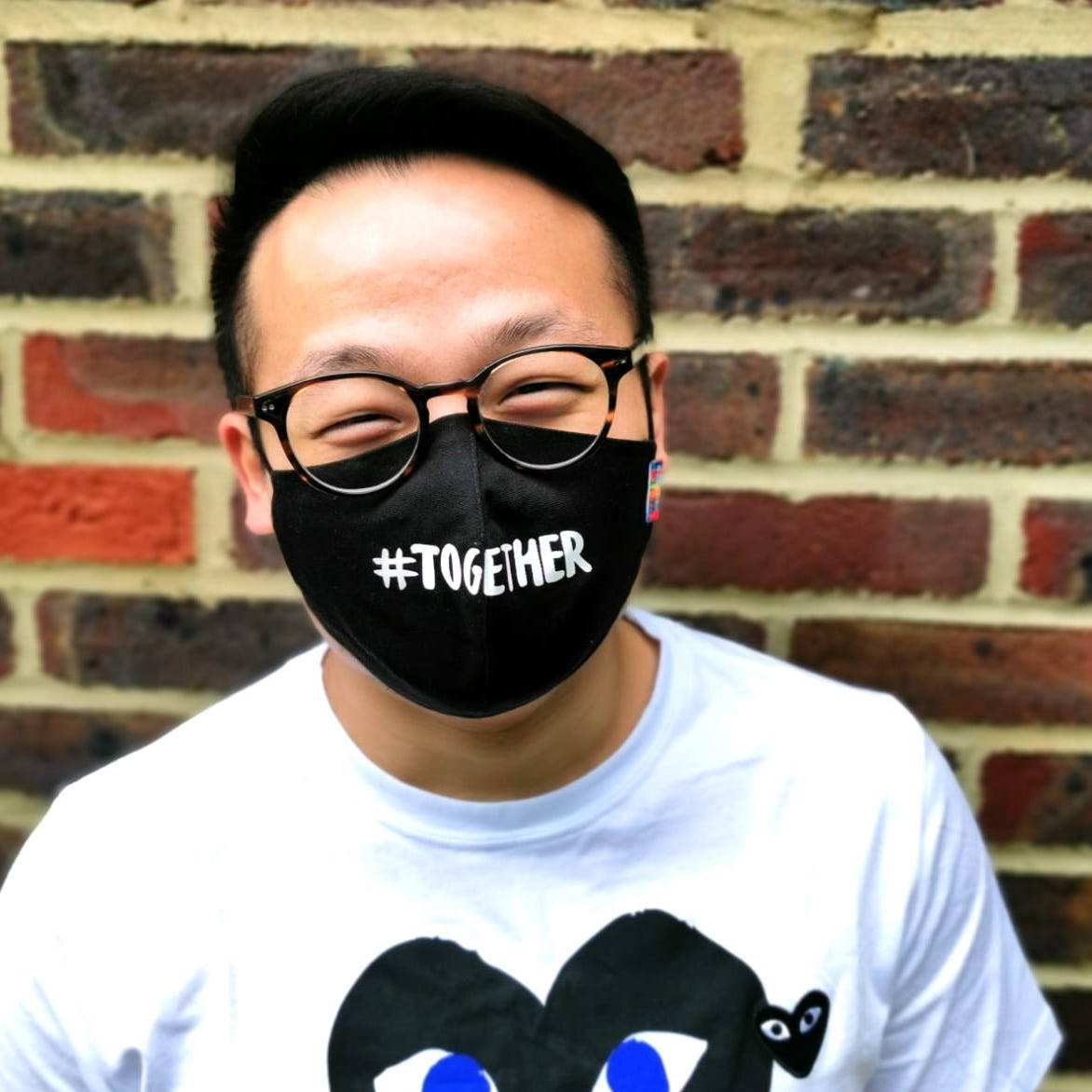 Kenny To, #TOGETHERBAND PR and marketing manager
Wearing a face mask with glasses causes a few problems, the biggest of which is that it steams up your lenses - a particularly worrying issue if you are driving a car. The best way to avoid this is to sit the bottom of your frames on top of the mask, tucking the mask in. A really well-fitting mask will also help to avoid the fog, and if you wash your glasses in soapy water before you wear them, it will leave an anti-mist layer on the lenses.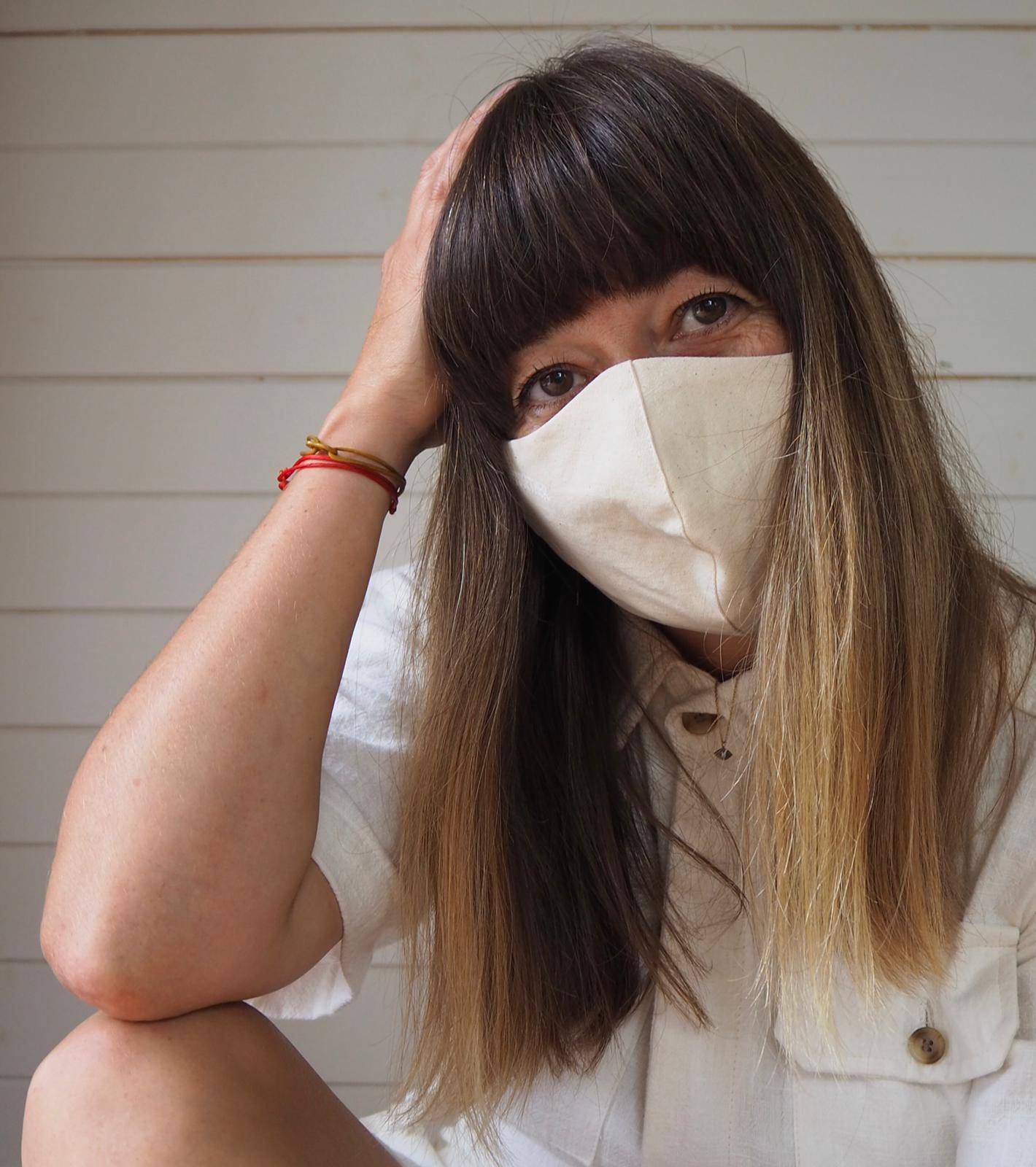 Hannah Rochell, #TOGETHERBAND deputy head of content
Patterned masks are fun, but if you already feel self-conscious about wearing a mask, opt for a plain one in black or beige, like our #TOGETHER MASKs, which will not only be less look-at-me, but they're more likely to blend in with the rest of your outfit, too.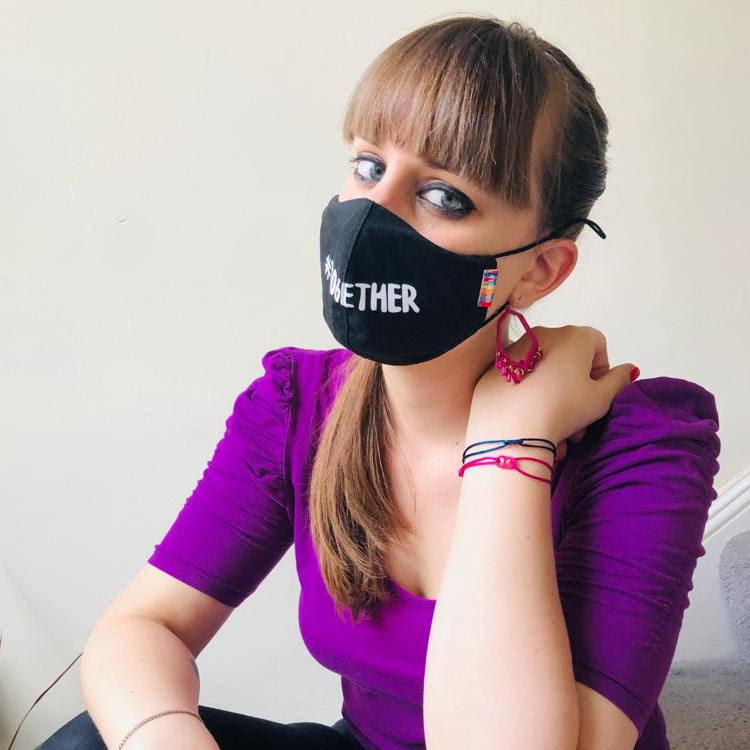 Francesca Malfatti, BOTTLETOP store manager
Always make sure your hands are clean before you put on or take off your mask. It's best to wash your hands for 20 seconds in warm soapy water, but if that's not possible, use a good quality hand sanitiser instead. Once your mask is on your face, make sure it fits snugly before you go about your business, and avoid touching the mask or your face until it's time to take it off again… with clean hands, of course, and from the back using the straps. This handy WHO video shows how to do it safely and other precautions you need to take in order to prevent the spread of COVID-19.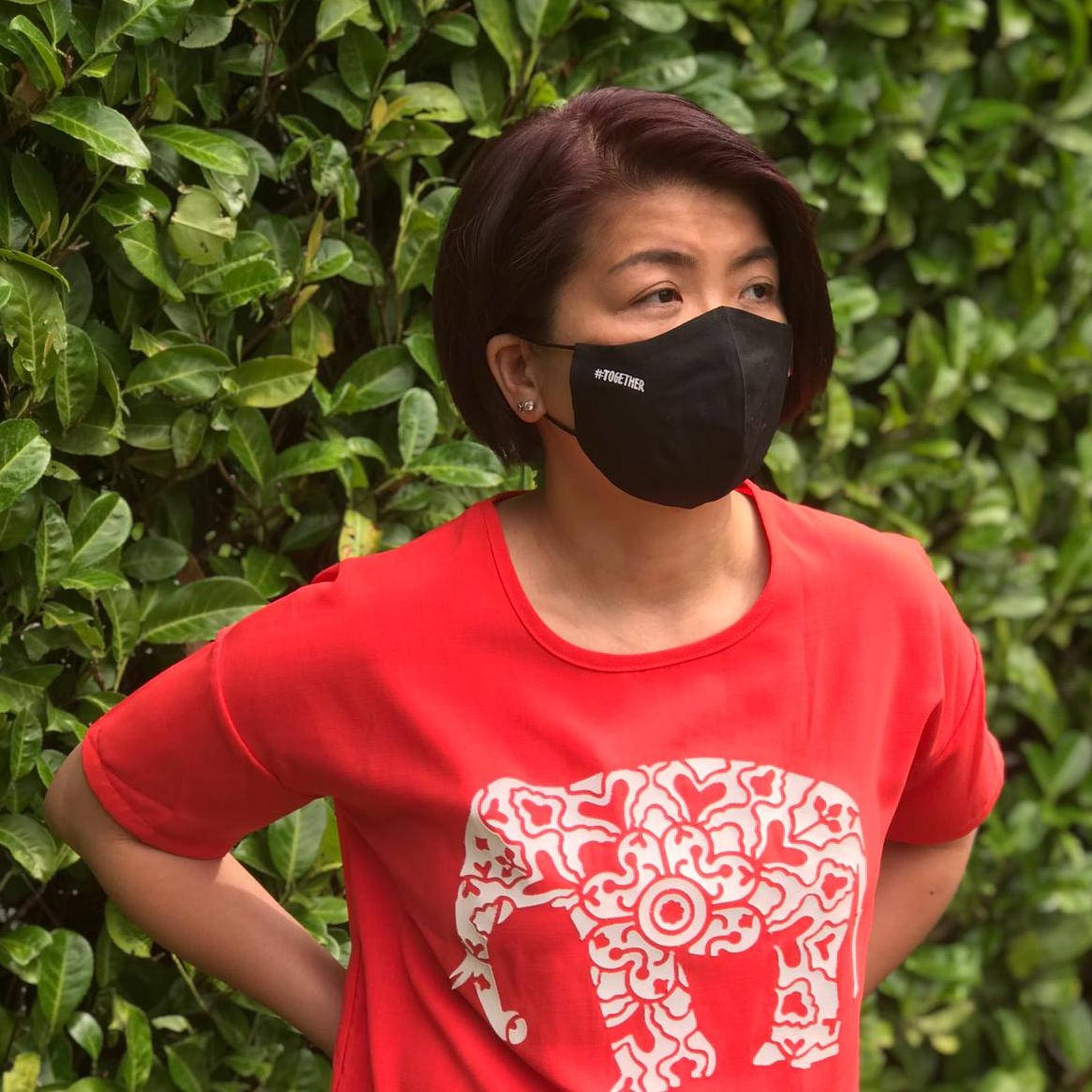 Serene Man, #TOGETHERBAND head of production
Going in and out of shops and on and off public transport means you're likely to be taking your mask on and off a lot throughout the day. It's good practice to keep your mask in a resealable plastic bag before you pop it in your pocket or bag between wears. Always wash your mask before wearing it on another day and if it gets dirty or wet, stop using it (for a long day, consider keeping a back-up clean mask with you or an alternative face covering, like a scarf).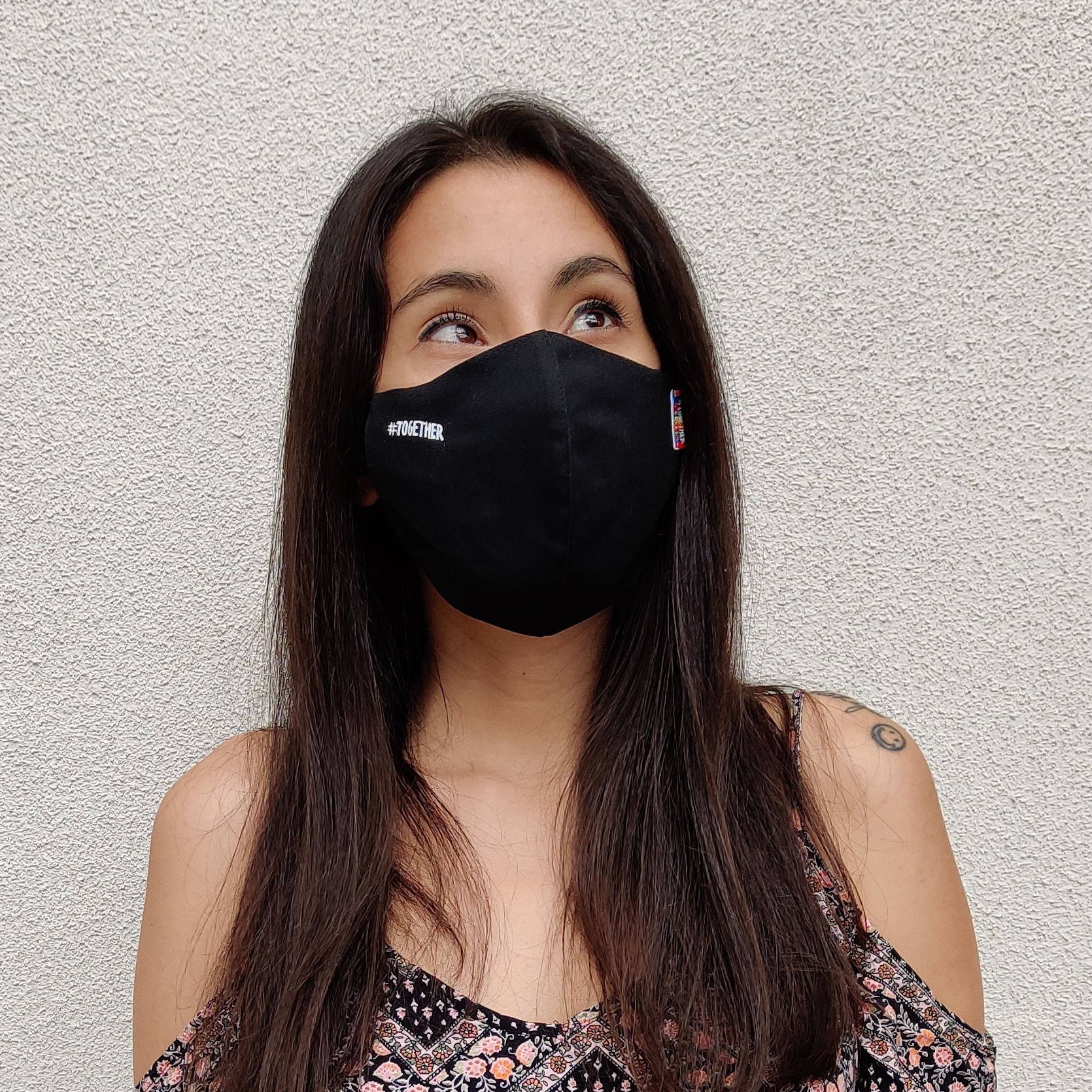 Gessica Ceravolo, BOTTLETOP sales assistant
While it's important to stay safe, we advocate avoiding disposable masks if at all possible. Single-use masks, along with disposable plastic gloves and plastic hand sanitiser bottles, are adding to the already overwhelming amount of plastic pollution in our oceans and you've undoubtedly seen them littering the streets, too. Opting for a reusable mask, as well as washing your hands rather than relying on gloves and buying large bottles of hand sanitiser like this one which you can refill into reusable smaller bottles, all helps to reduce the impact that COVID-19 is having on our planet.
Each mask purchase will help us donate one more medical-grade face shield to ensure that frontline workers are protected in areas of world MSF have identified as most in need.