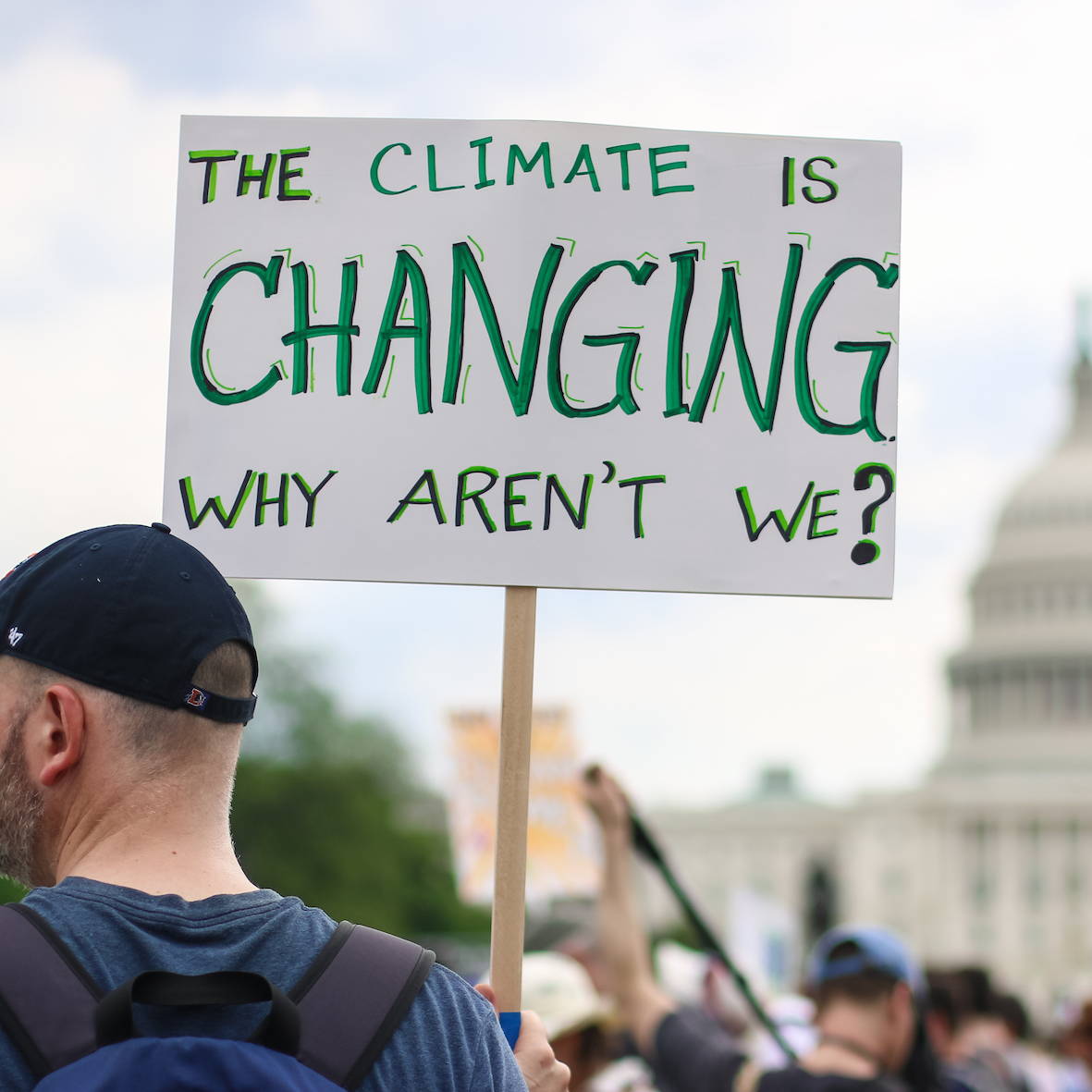 The Climate Crisis - What People REALLY Think
The big question answered: is there still time to save the world from climate disaster?
By leanne walstow
6 july 2021
A major new survey has revealed which countries are optimistic about the climate crisis and which are shirking the blame. The poll by Mintel (a global market research consultancy) took place in 16 countries: Brazil, India, China, Japan, the UK, the US, Italy, Spain, South Korea, Australia, Thailand, Canada, Ireland, France, Poland and Germany.
Over half (54%) of participants in the survey believed that there was still time to set our planet back on track, yet sadly only 51% of people believed that their personal actions could make a difference. Those individuals that make up the 3% gap between these two stats have a point. With the 2017 Carbon Majors Report suggesting that just 100 companies are responsible for 71% of greenhouse gas emissions, it's difficult to grasp that personal actions CAN make a difference. Of all countries surveyed, Japan was the most pessimistic, with only 35% of people believing that there is still time to save the planet, and only 15% of respondents believing their own actions could make a difference.
When it comes to the effects of climate change, 44% of people surveyed believe that their country is already experiencing some impacts. Yet asked about who is to blame, only 33% of respondents believed their country was contributing to global warming, with people in Italy (20%), Brazil (21%), South Korea (24%), and Spain (29%) least likely to accept that their country might be an offender. Those in the UK (44%), Germany (45%), the US (46%) and Canada (51%) were the most likely to accept that their country is responsible, yet even these percentages still seem quite low – how many people do you know who would accept that your home country is contributing to climate change?
The good news is that people are keen for personal climate actions to become easier, especially when it comes to consumer goods. A significant 47% of people want to see product labelling that breaks down environmental impact in terms of CO2 emitted in production and 42% want more measurable information about impact – litres of water used, or distance travelled for example. 41% also wanted to see more certifications for companies, similar to B Corp status, in order to ensure they are buying from responsible producers and manufacturers. Richard Cope, a senior trends consultant at Mintel Consulting, said: 'The good news is that in most countries a small majority still believe we have time for redemption, and where there is that optimism it is closely related to a sense that consumer behaviours can make the difference.'
100% of profits from the sales of #TOGETHER products go to charities that advance the Sustainable Development Goals. Find out more here.