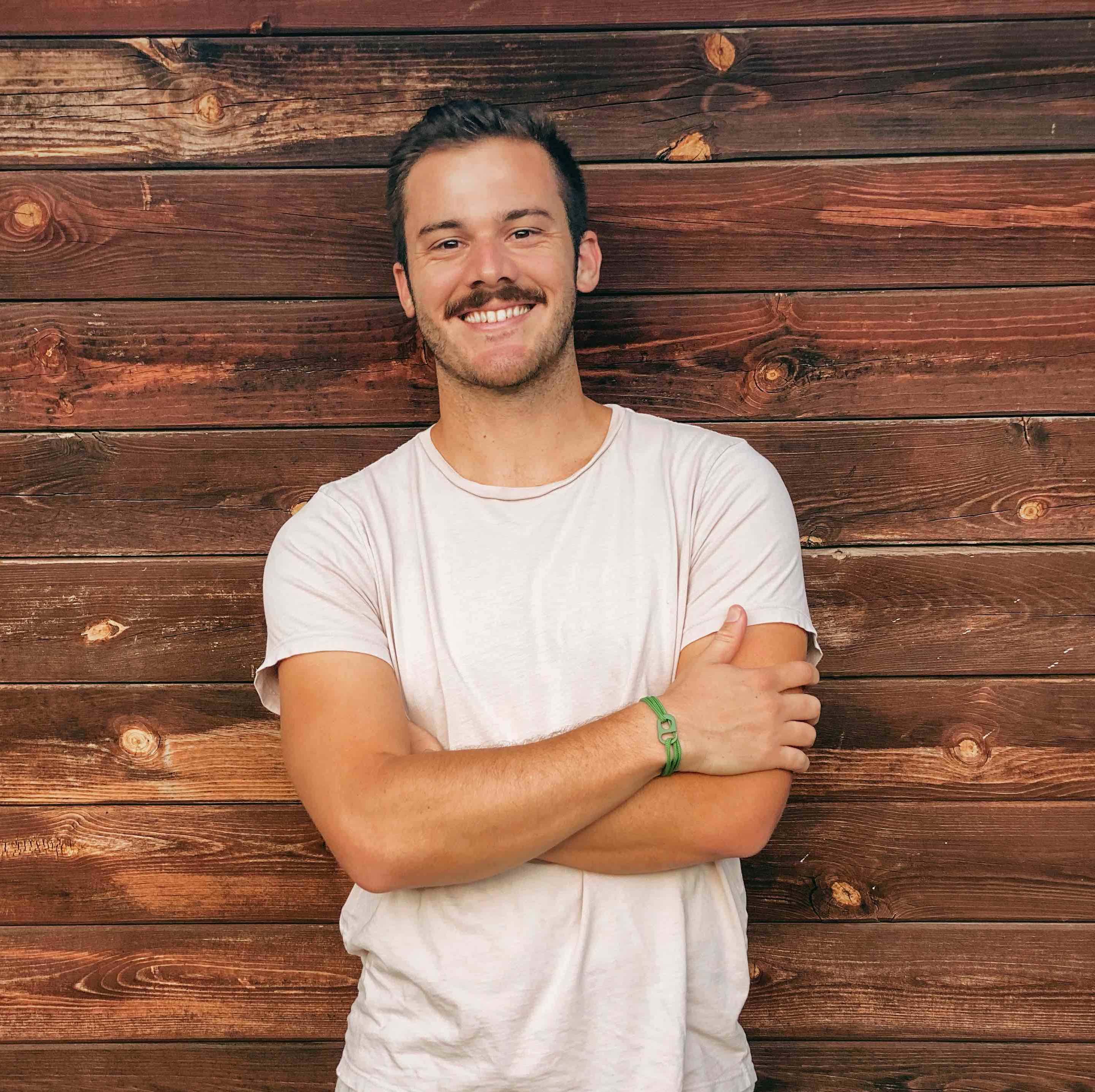 'I'm a solarpunk – this is my vision of the future'
Meet #TOGETHERBAND ambassador Spencer Scott, a scientist who quit his job and flat in San Francisco for a new life on a 10-acre farm
By EMMA ELMS
16 NOVEMBER 2020
As well as being a scientist, writer and environmentalist, I describe myself as a 'solarpunk' to my 25K followers on Instagram, which is a new term for many people. 'Solarpunk' refers to a broad movement in climate activism, fiction and art. When it comes to climate change, visions of the future are often dystopian or post-apocalyptic, but the solarpunk philosophy rejects this pessimistic view and instead encourages a more optimistic vision of the future. Rather than focussing on warnings, it proposes a range of solutions to the current climate crisis. It imagines what a regenerative society would look like and what we can do NOW to help make that happen.
For example, I like the fact the solarpunk movement envisages a future world where everyone uses renewable energies, such as solar and wind power, and where gardening is widely embraced as a way to reduce carbon emissions. Of course, it's widely known that planting trees can help fight climate change as they're so effective at capturing carbon.
In April 2019 I quit my full-time job as a cancer scientist to pursue a new career focussed on climate action and sustainability. I left with no other job lined up, other than a plan to use all my skills for this purpose. It was a huge decision but reflected how serious I believe the problem of climate change is. One of the scariest parts of quitting was stepping out of the illusion that there's anybody but us to dig ourselves out of this mess! It's not any one person's problem to solve, I'm only trying to do my part, and hopefully one day inspire others to do theirs.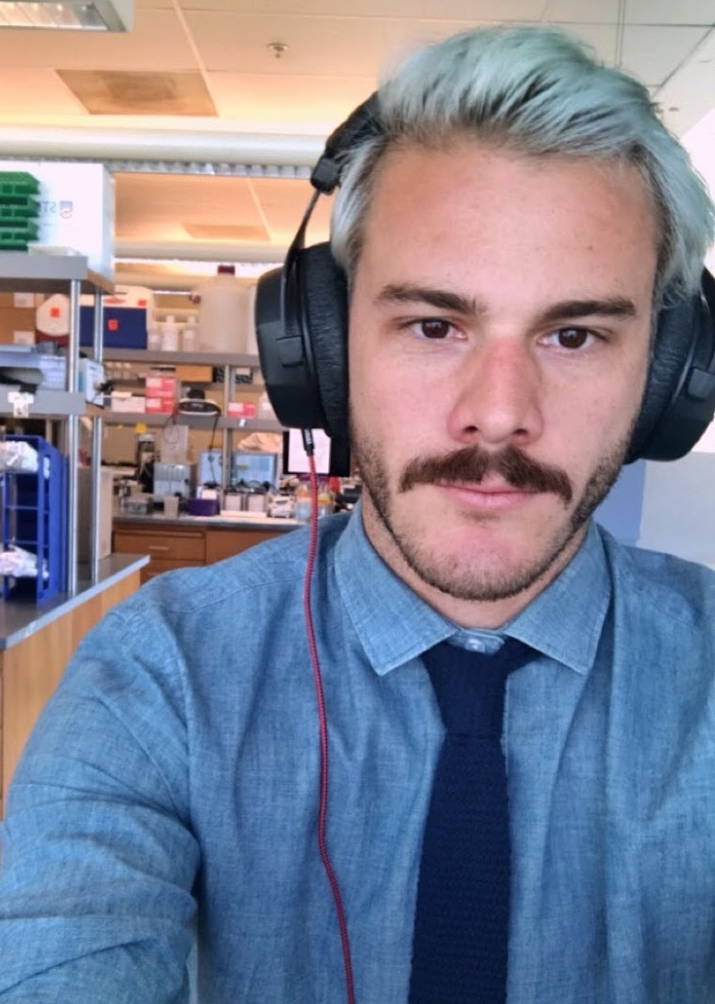 Spencer in his old life in the city
As part of our commitment to a greener lifestyle, my partner Nick and I moved out of our city flat in San Francisco and bought a farmhouse on a 10-acre plot in the countryside, where we now live with two friends. Now I devote all my time to writing about climate change and educating others through social media. For the past five years Nick has been working as a sustainability consultant.
Our ultimate vision is to turn our new home and land into an agro tourism spot. We're full of big plans – we want to build mini pods on the land for people to stay in, convert an outbuilding into a community space and run workshops on everything from sewing to composting, all aiming to promote a sustainable lifestyle. I've been learning about regenerative farming and soil restoration – a big change from my fast-paced life in the city! We want to work closely with our new local community and make a positive impact in every way.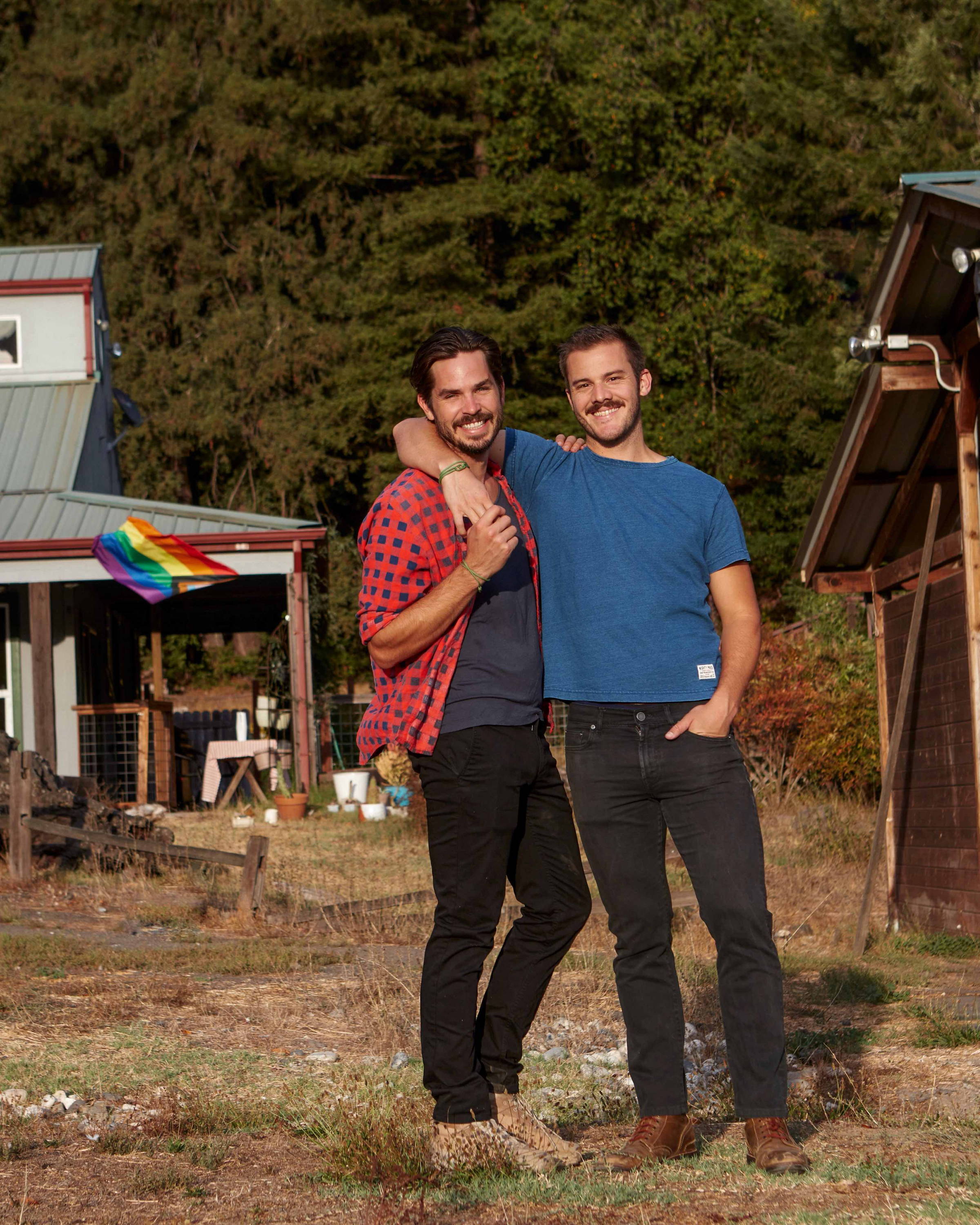 Spencer (right) with his partner Nick on their farm
Some people see climate action as a form of sacrifice, e.g. giving up flying, consuming less etc - but my goal, reflecting the solarpunk view, is to help people see lifestyle changes as an enjoyable and natural extension of their deeply held values. I'm writing a book to help people feel internally motivated about climate action, rather than being motivated by external fears, such as the fear of being shamed by peers for not 'doing their bit' for the planet.
Although the idea of greenery and clean energy doesn't sound very 'punk', the punk part of 'solarpunk' is about resisting current power structures. It imagines a bright future of global equality, which rejects any systems of oppression. The #Solarpunk manifesto says we should, 'equitably manage scarcity and share abundance and be kinder to each other and the planet we share.' I very much hope one day we'll achieve this vision – it's vital to me to do everything I can to help right now.
As a #TOGETHERBAND ambassador, I'm proud to have shared my second band with Nick because he's been with me every step of the way on our journey toward climate action. We're a team and there's no one I'd rather navigate our changing world with.
You know you're a 'solarpunk' if...
1. You want climate solutions, not warnings
2. 'Renewable energy' is your favourite small talk
3. Your perfect weekend would be spent planting trees