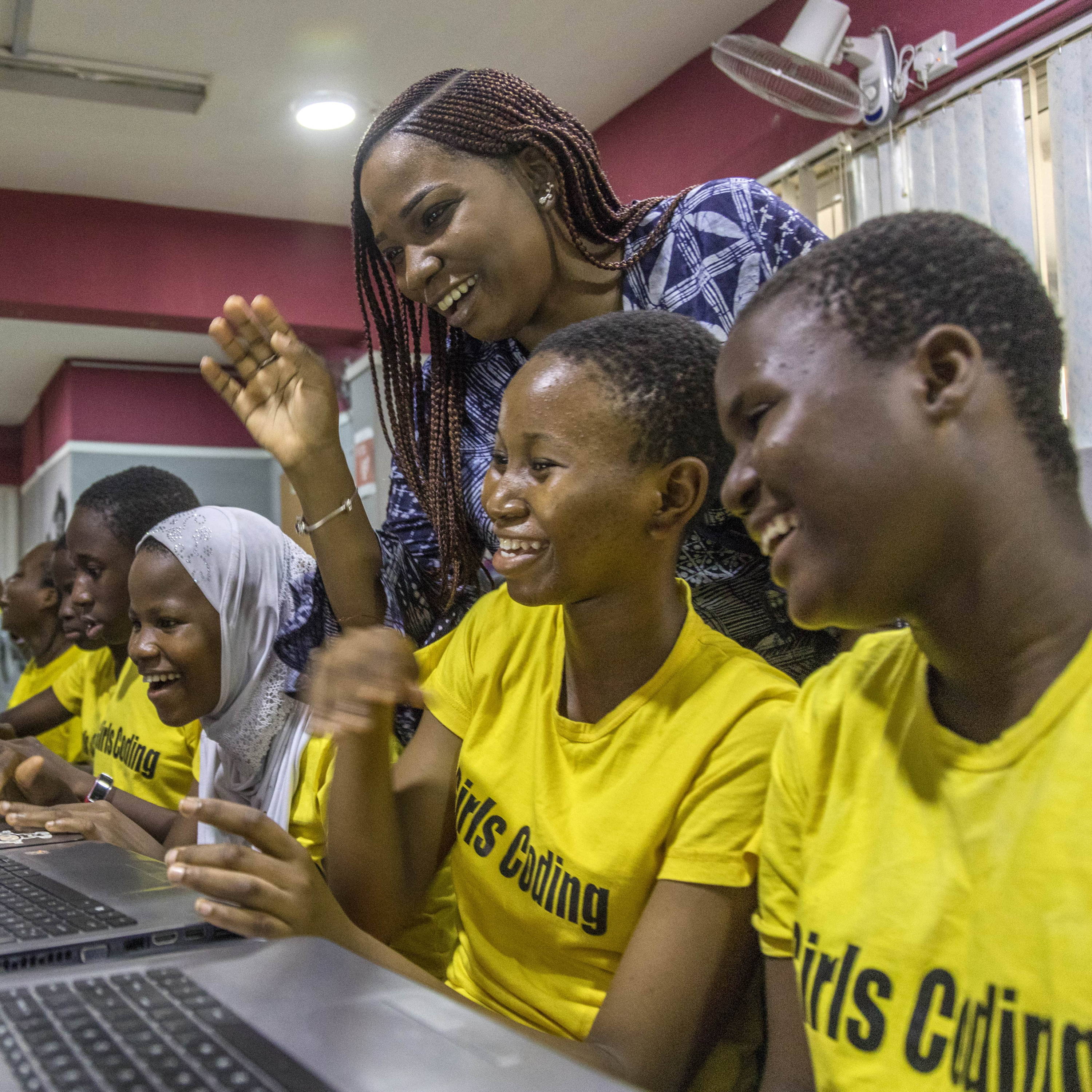 'Learning to code empowered me'
Nigerian Coder and Activist Abisoye Ajayi-Aknfolarin believes that teaching young women to code is the key to breaking free from poverty.
By charlotte brohier
1 august 2019
Nigerian Coder and Activist Abisoye Ajayi-Aknfolarin believes that teaching young women to code is the key to breaking free from poverty. Here we talk to the #TOGETHERBAND No Poverty Ambassador about her mission to build the next generation genius female programmers.
How did you discover your own passion for tech?
I came into the world of technology for survival and then passion came later. As a child who lost her mum at the age of four and coming from a large family, I had to learn to survive one way or another. My older brother sent me to his friend's business café when I was 10 to learn about computers. That was my first touch at what would later become my world.

When did you learn that coding was what you wanted to do?
Just like I didn't plan to learn about computers, I didn't plan to become a programmer. When my brother saw the level of interest and enthusiasm I had shown in my new world, he sent me to a training college called NIIT and it dawned on me that solving problems in the world of technology was a place that I didn't want to leave.

Tell us about some of the challenges...
So many challenges. I had to learn independence early in life to survive and cater for myself. I faced a lot of hardships financially, physically, emotionally and even with my education. At one stage in my life, I was working, running a side-business and going to school - I worked as a volunteer for many years without being paid alongside my studies. For a period of four years, getting an education seemed to be a herculean task.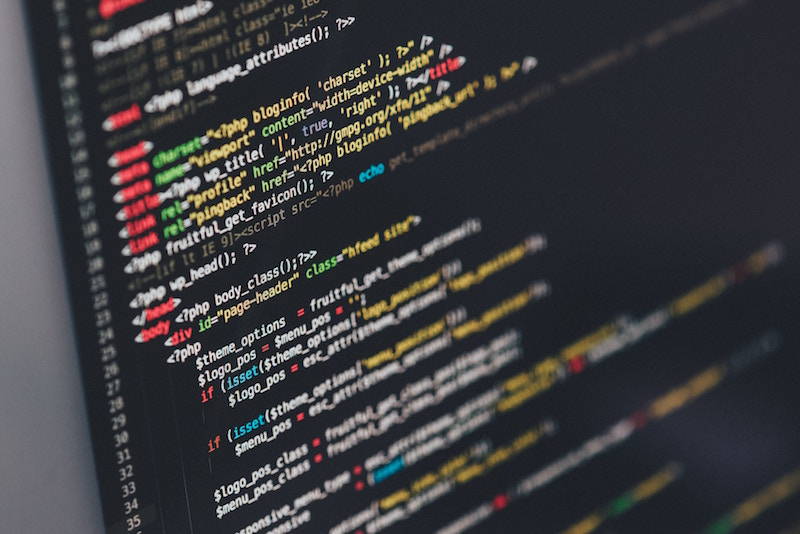 How are you helping to alleviate poverty for girls in Lagos?
My foundation, Pearls Africa Youth Foundation, is a non-profit organisation which I founded in 2012. It promotes the advancement of vulnerable girls and women through advocacy, technology, training, skill acquisition, educational scholarships, entrepreneurship, sexual health awareness and mentorship programs for the purpose of economic independence. Over 400 girls have been empowered. With our program - GirlsCoding - we give young girls a marketable skill that they can use now and in the near future. They are able to learn to program a computer, build solutions to problems in their communities, earn a living enough to support their education, and eventually become independent economically.
Why is it so important to target girls in particular?
From my own experience, I can see that women are seriously underrepresented. You find very few girls in STEM-related fields [a type of coding] because they have been made to believe that it's not a field or sector that they can go into based on their gender – which is a lie. Even though in some developed countries they face similar challenges, the ratio of women in science and technology is not as bad to what we have in Nigeria. Coding is an important skill for every young person to have everywhere in the world regardless of gender, especially as the world grows into a global city every day.

Has technology made you feel empowered?
The world of technology gave me a voice and economic independence. I feel like it's one of the pathways that anyone from a disadvantaged background can take to succeed in life. I am sure there are other skills that can lead to prosperity, but this has been tried and tested. When girls are empowered, they are able to make better decisions, choose when to get married and not be teenage mothers; instead they can earn a living. Girls' education and empowerment should be a right and not a luxury. Poverty hinders education and when education is hindered, potentials are not reached. Empowering girls improves not just their livelihood, but the lives of their communities and families too.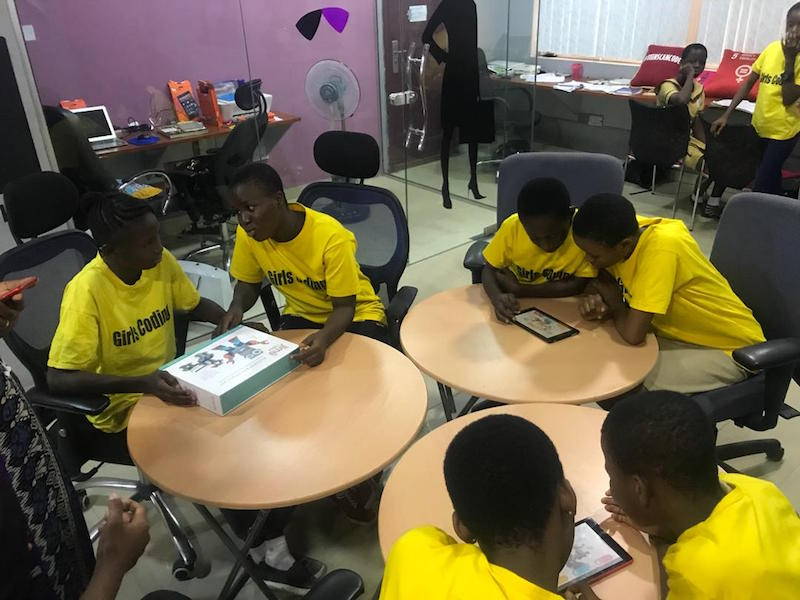 What has the response been like so far to your work?
When we started, the response was very low. Parents were reluctant about sending their girls to learn coding. They preferred that we teach boys. But that has changed, they have seen results and they are now pushing for the girls to partake our GirlsCoding program.
Do you have any stand-out stories from your work?
Makoko is one of the areas we are supporting. It's a floating slum characterised by very poor living conditions, and high rates of teenage pregnancy and out of school girls. Our flagship program GirlsCoding started 4 years ago and lots of girls came from the Makoko community. The girls had no hope for a successful future, and their self-esteem was also very low. They now believe in themselves and know their rights. By learning how to code, they have been able to develop their critical thinking ability, they have grown mentally and are more capable of recognising problems in their communities. In the future, these girls will become female tech-entrepreneurs, getting great jobs and lifting their communities out of poverty.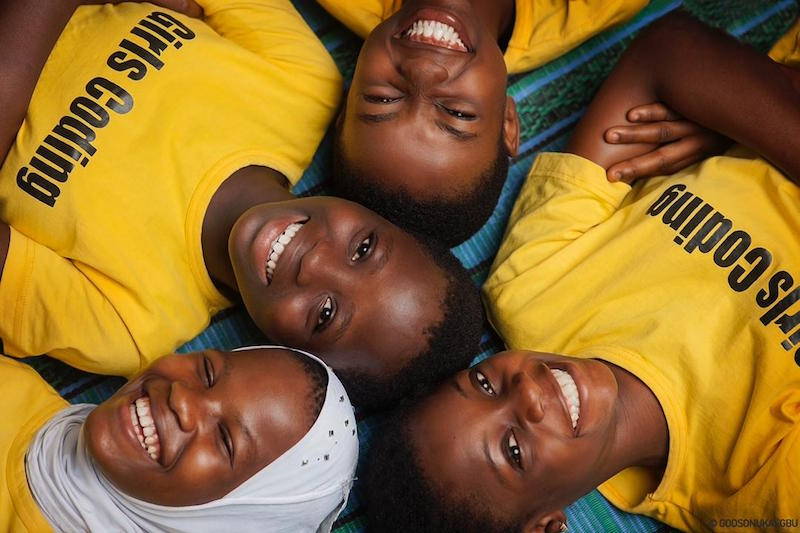 Tell us why you're supporting #TOGETHERBAND?
Our foundation is committed to the Global Goals. Being a victim of a lack of education and coming from a culture that is heavily gender-biased, I am personally committed to the Global Goals. Especially Goal 1: No Poverty, that matches my values and that of #TOGETHERBAND.
Who are you sharing your #TOGETHERBAND with?
Nkem Okocha, the founder of Mama Moni – a Financial Technologies Social Enterprise. They are closing the credit gap for low-income women in slum communities in Nigeria through Mobile Loans.
100% of profits from sales of Goal 1 #TOGETHERBANDs go to GiveDirectly