Goal 8: Decent Work and Economic Growth
Come together with... princess eugenie of york
Princess Eugenie of York tells us why she's joining #TOGETHERBAND
By charlotte moore
20 february 2020
Tell us more about The Anti-Slavery Collective
I started The Anti-Slavery Collective with my best friend from school Jules de Boinville in 2017. The idea came after a trip to Calcutta in 2012 with my mum. We visited an incredible foundation run by this amazing woman who takes trafficked women off the street and teaches them how to print on fabrics and make things. After that, we created Key to Freedom, which was sort of the fashion arm for the products. It was an amazing process to learn from these women and learn about what's going on.
So you wanted to educate yourselves on human trafficking?
Yes. When we got back to London, we realised that you can be trafficked within a mile of where you live in the UK and across the world. So, we wanted to educate ourselves as much as possible on the topic so that we could try and help. I think from that we've learned so much and there are so many amazing organisations out there, but it's very hard to show people exactly what's actually going on and how deep and terrifying this epidemic is. That was something that we found.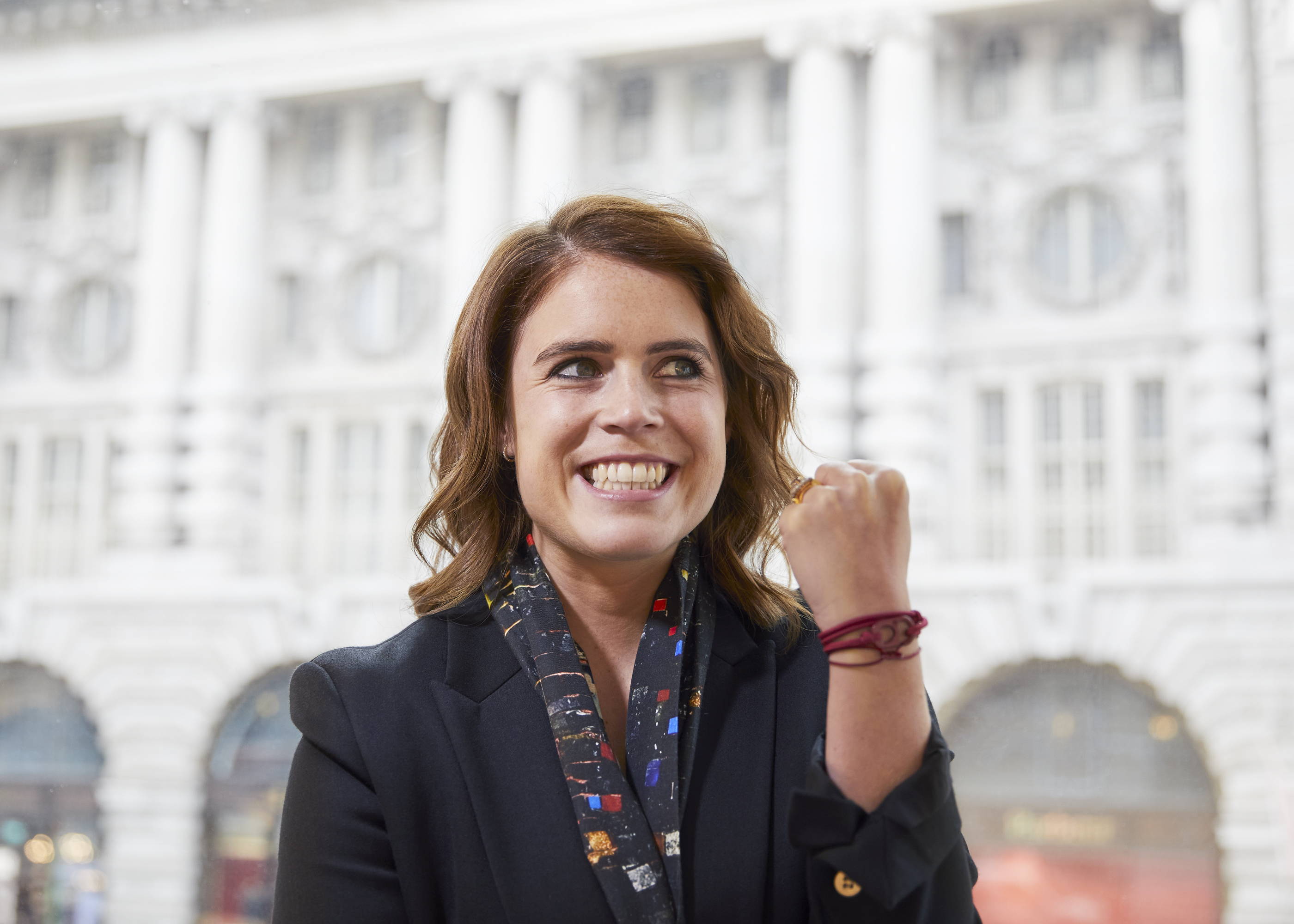 As an individual, how do you know what to do? Do you think most people in our society feel powerless and that it's beyond their power to end something as complex as modern slavery?

Yes. Jules and I wanted to create the opportunity for everyone to be able to do something. So, we created The Anti-Slavery Collective so people can collaborate. You can petition your MP, you can volunteer for a charity, you can go and volunteer at different organisations that are doing great work. There are so many things out there that can be done. It's exactly the same as what's happening now with the climate crisis. People are being given opportunities and options on how they can change their home and their lives to make a difference for the world. Similarly you have to ask the question, 'where are my clothes made?' There are so many deep-rooted things that happen - it's forced labour, it's supply chains, it's domestic servitude, it's not just what we normally think trafficking is. It's about finding out where you get your coffee from - is that person getting paid correctly? The person cleaning your home, do they have someone who is withholding their passport and not giving them a proper wage?
It's about economic growth. It's about empowering women - because the majority of the people being trafficked are women. It's about supporting people so that they can do something individually, as well as teaching people how to talk to businesses, or government or law enforcement. It's about all working together, and the Collective is our way of bringing people together to work across all sectors of society so that we can make differences. And so that's what we do, I call it the foghorn. We want to be a foghorn for others' amazing work. And getting it out there to the masses, and trying to speak to as many people as possible.
So your role is about awareness, and awareness for all the different organisations in the world?

Yes, it's about raising awareness, convening people, and bringing the subject much more to the forefront. Be the Foghorn.
Why did you join #TOGETHERBAND? How did you see that working with what you do?
People aren't very aware of the Sustainable Development Goals, and to be able to try and reach the goal by 2030 everyone has to work together. It's kind of the same as The Anti-Slavery Collective. We all have to do something to work together and I've seen the amazing power of people supporting each other.
Can you give me a little detail about where you work and what you do in your spare time?
So I work full time for a gallery, Hauser & Wirth, and Jules has a full time job in New York, but we do this in our free time because we really believe in it, and we believe that working together can change the future. I have so many friends who come to work with us for a little bit or donate their time. It transforms them and opens up their eyes to trafficking. Now they don't take their car to certain car washes, or they're volunteering at various safe houses around the UK. They are aware of it. And to be able to inspire someone just to be aware is the best thing you could ever do.
'It's about raising awareness, convening people, and bringing the subject much more to the forefront. '
So awareness makes you change your habits?

Yes and that's exactly like #TOGETHERBAND. Now I have this band, I can show someone else. I saw my friend the other day and she had her ocean one on, and I was like "Ah I know them, I want to do that too". It's connectivity, and people need to be connected.
Why did you choose Goal 8?
I chose Goal 8: Decent Work and Economic Growth because I believe that everyone in the world deserves to be free.
Who are you sharing your band with and why?
I'm sharing my band with Ellie Goulding, because like me, she is all about bringing people together. She does it with her music, and now she does for climate change, and she's been supporting me throughout the journey of The Anti-Slavery Collective, as well as the sustainable development goals, and she's just the perfect role model to take this on. I'm sharing it with Ellie, and hopefully she can share it with other people as well.
100% of profits from sales of Goal 8 #TOGETHERBANDs go to GoodWeave