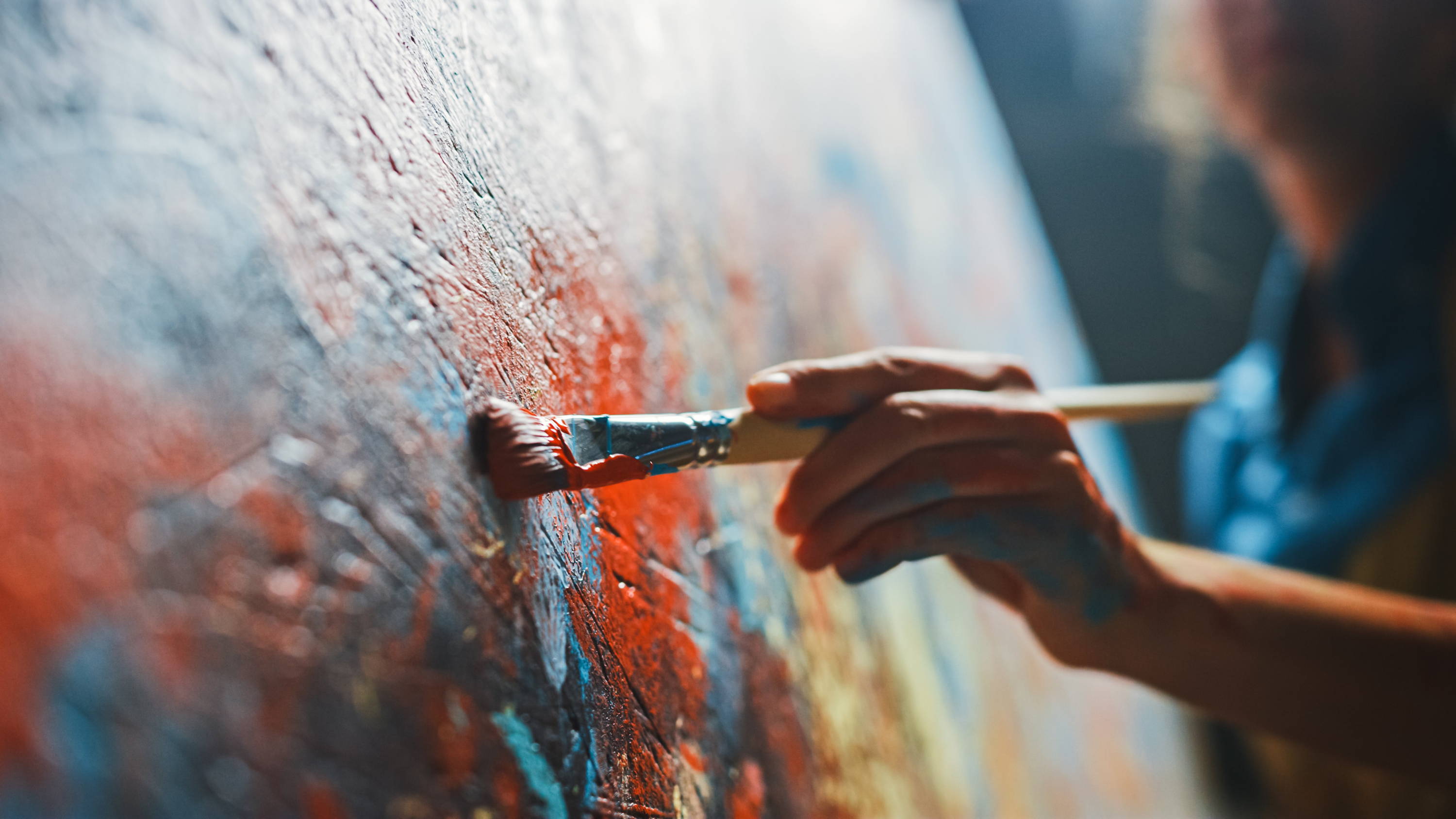 BEYOND THE QUIZ: THE LATEST LOCKDOWN MOOD-BOOSTERS
Alternative ways to beat isolation fatigue
At the beginning the quiz was brilliant. Whether you were doing Game Of Thrones Zoom quizzing with friends or binge watching Richard Osman's House of Games, it was a break from the endless scrolling through unavoidable COVID-19 stats and, momentarily at least, it made us feel better.
But as we head further into lockdown fatigue, our mental health is beginning to suffer. According to the Royal Society For Public Health, 70% of 18-24 year olds are experiencing more anxiety than ever before, while a survey by The Mental Health Foundation found that twice as many unemployed people in the UK say they are not coping well with the stress of the pandemic, compared to those in employment.
So while we can't deny the virtual quiz still may have a role to play, here are some alternative lockdown mood-boosters that will improve your well-being and keep those gloomy thoughts at bay.

Drawing and painting are brilliant for mindfulness, which is a huge help in these strange times. In the UK, national treasure Grayson Perry has been running Grayson's Art Club on Channel 4; the six-part series features celebrity guests (by video call, of course) and encourages the British public to get creative while in lockdown. Viewers are asked to join in, and at the end of the series there will be an exhibition of their work, as well as the work of the guest celebrities, aimed at documenting the country's mood during lockdown.
Over on the BBC, you can try your hand at life drawing classes with Life Drawing Live, which has tips from top artists on techniques to make your pencil drawing pop. Participants are invited to share their handiwork with the hashtag #lifedrawinglive. Meanwhile, on Instagram artists are holding live draw-along classes; our favourite is Matt Sewell, whose characterful birds are a joy to draw with the whole family.

Food security is an issue that will face more and more people if we don't address the climate crisis, world poverty and responsible consumption, and is also something that more of us have been forced to consider during the pandemic, with shortages of many store cupboard staples we usually take for granted. As a result, many people have taken to growing their own vegetables for the first time during lockdown, and gardening has the added bonus of also being a great way to relax.
On the Isle of Wight, artist Holly Maslen launched Green Island Veg Economy in a bid to get local people not only growing, but sharing seeds and plants through local socially distanced swapping points, and allotment-based knowledge via the group's Facebook page, which accumulated 5 thousand members in just 7 weeks. It has been so popular, Holly is now looking to roll the initiative out to other communities.
And gardening isn't limited to those lucky enough to have outdoor space; why not combine recycling with growing your own like Stoots Kitchen. Their brilliant Instagram video shows how to grow tomatoes upside-down in reused plastic bottles - like hanging baskets for your kitchen window.

Driven by finding it hard to write songs in lockdown and missing the buzz of a live gig, The Charlatans' frontman Tim Burgess had the bright idea to launch #timstwitterlisteningparty. The premise is to get people listening to the same album at the same time, all while commenting on it on Twitter using the hashtag, and often with one of the artists involved joining in on the commentary. The parties happen every evening, with at least three albums per night, and you can see the up-coming schedule at timstwitterlisteningparty.com.
You could start your own version, or why not take the idea and turn it into a film club? Start a WhatsApp group with friends, and get everyone to take it in turn to pick a film. You can all give feedback and ratings after watching (or for a particularly easy-to-watch film, start watching simultaneously and comment while you're watching!).
Did you know that Tim Burgess sings on our very own Bottletop Band album as a guest vocalist on the song Be Together? Listen to the full album, which also features Gruff Rhys, Fink, Carl Barrat and Matt Helders, on Spotify.

Connecting with nature isn't all that easy when you live in the city, but that didn't stop Rachel Summers, who took to the streets of Walthamstow in London armed with chalk and her knowledge from running the Curious Wilds forest school, and began writing the names of trees on the pavement for local people to enjoy. Many families were stuck indoors with no gardens, and some parks were also closed, so it's not surprising that this simple gesture was not only well received, it went viral on Twitter.
South of the River Thames in Catford, one star-gazer went to the trouble of drawing out the solar system to scale, giving residents an accurate idea of how far away Earth is from Mars while they went on their daily exercise or shopped for essentials.
Right now it's important that we act fast - together.We need your help to raise vital funds to support the COVID-19 response.
We have set up the #TOGETHER FUND with the BOTTLETOP FOUNDATION to raise money to ensure patients can access the care they need, as well as supporting disease prevention and frontline health workers across the globe.
The #TOGETHER FUND is administered by the BOTTLETOP FOUNDATION who will distribute funds in the following way:
50% of the funds we raise will go to COVID-19 Response Funds; split equally between UN COVID-19 Solidarity Fund for WHO and Médecins sans Frontières.
50% of the funds will go to the life-changing programmes addressing the UN's Sustainable Development Goals that are critical to our planet's future.