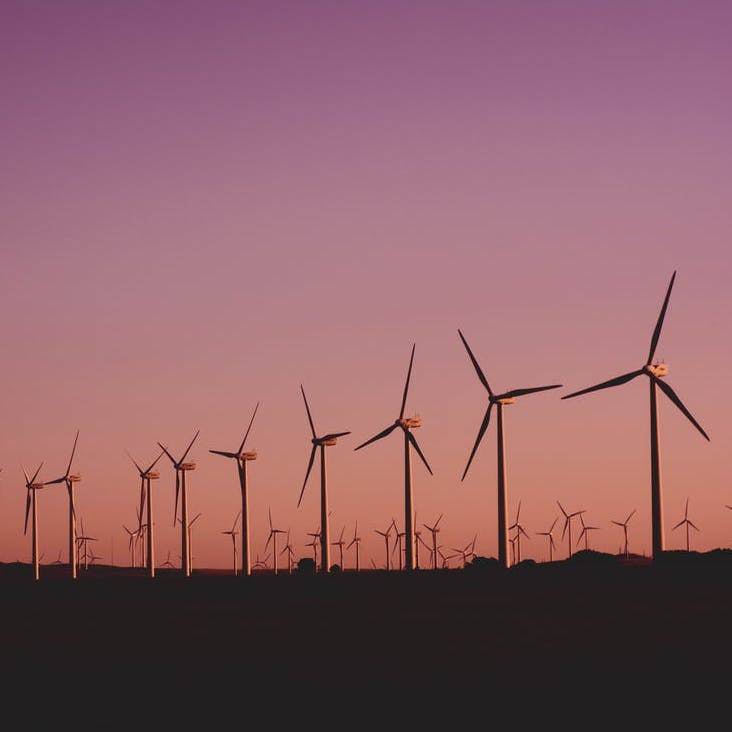 Goal 7: Affordable and Clean Energy
9 Need To Know Facts About... Affordable And Clean Energy
There's no doubt that energy empowers people, but we need to carefully consider where we source it from. Here's why.
By roshan mcarthur
4 August 2021
As we launch our campaign to focus on Goal 7: Affordable and Clean energy, we look at some of the problems surrounding the way we source our energy now, and how we can improve it for the future.
In order for most of the other Global Goals to succeed, we need power. Not having it has huge consequences: women and girls spend hours collecting water instead of moving towards equality; clinics can't store vaccines; children can't do their homework at night; starting a business is next to impossible. But...
The energy we use right now (mostly fossil fuels) contributes more to climate change than anything else – nearly 90% of global CO2 emissions come from fossil fuels like coal and oil, and 84% of the world's energy is generated by burning them.
What exactly are fossil fuels?
Coal, petroleum and natural gas are fossil fuels. But did you know that fossil fuels are actually the remains of marine creatures that died and drifted to the bottom of seas and lakes? Over millions of years, they were compressed under rocks and other sediment, creating huge underground reservoirs – which we now mine.
In short, we're all made up of energy
As fossil fuels have shown us, there's energy to be found in the unlikeliest of places. Scientists have been exploring the possibility of using jellyfish to help optimise solar cells. A Swedish scientist called Zackary Chiragwandi has been putting thousands of them in blenders to isolate their green fluorescent protein (really). Others are testing bacteria, while some are looking into using agricultural waste.
Which brings us to cows...
We've all heard cows being blamed for climate change, and it's true they do play a part. According to the US Environmental Protection Agency, cow, sheep and goat burps (not farts) are responsible for 26% of the US total methane emissions. But there's a potential upside: Toyota is in the process of building a renewable hydrogen generation station at the Port of Long Beach near Los Angeles, using methane that's a byproduct of dairy cattle poop.
But we are cleaning up our act
As of 2015, more than 20% of the world's power came from renewable sources. And, as of 2017, renewable energy employed a record 10.3 million people.
If we all used energy-efficient lightbulbs, we would save $120 billion annually.
Meet the solar grandmothers
In Ambakivao, a small village in Madagascar, four women – Remeza, Kingeline, Yollande and Hanitra - have become their community's first solar engineers. Dubbed the "solar grandmothers", they're bringing electricity to 200 families more used to using petroleum lamps to light their homes. In collaboration with WWF and India's Barefoot College, the four women travelled to India for a six-month course in applied solar technology, bringing back engineering as well as leadership skills, and taking over roles more usually reserved for the village's men.
One of the reasons solar power has been slow to take off is that solar panels require a lot of cleaning. As solar farms are more often than not located in remote desert areas, where they are prone to dust and little rainfall, they need to be cleaned about twice a month. Up until now, the most common way of doing this was trucking in huge quantities of water and hosing them down – a large expense that diverted water from other uses like drinking and sanitation. In 2013, Israeli company Ecoppia developed robotic systems that use microfiber cloths and air to remove 99% of dust from the panels every day. To date, they have cleaned over 551 million panels. And how are these robots powered? You guessed it; they have their own solar panels...that they also clean.
Sparked your interest? Here are some useful resources for finding out more about Goal 7: Affordable and Clean Energy...
Ember
Ember is an independent climate and energy think tank focused on accelerating the global electricity transition from coal to clean.
Center for Energy Education
The Center for Energy Education (C4EE) is a nonprofit organisation for renewable energy research, education, and workforce development for the eastern United States. It raises awareness of renewable energy and its importance locally, regionally, and globally.
Client Earth
An environmental charity with a unique approach, using the power of law to change the system for a brighter, healthier future.
Europe Beyond Coal
The Europe Beyond Coal campaign was established in July 2017, with the goal of ensuring coal is phased out throughout Europe by 2030 at the latest.
This article was originally published in April 2019 and has since been updated
100% of profits from the sales of #TOGETHER products go to charities that advance the Sustainable Development Goals. Find out more here.