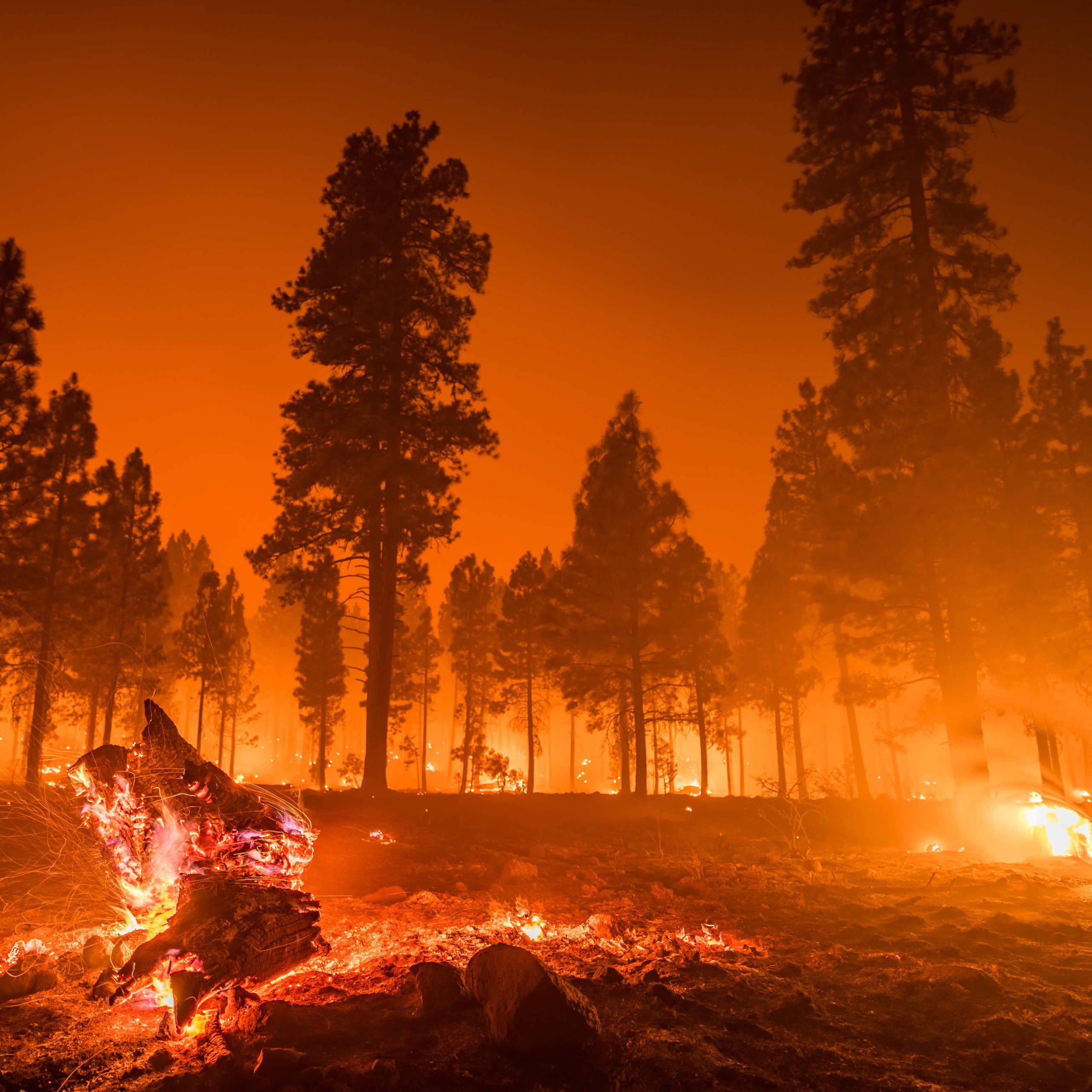 'IF YOU ARE IN DENIAL ABOUT CLIMATE CHANGE,
COME TO CALIFORNIA'
The reasons behind U.S. west coast's terrifying wildfires
By hannah rochell
15 September 2020
The planet is burning. Again. And once more it is happening in California, an area that experienced unprecedented destructive fires in 2018 and 2019. But the wildfires of 2020 have people even more worried than previous years, because this time they're bigger, more intense, and earlier in the season than ever before.
Climate change is undeniably a factor. As the governor of California Gavin Newsom tweeted recently, 'If you are in denial about climate change, come to California'. Sadly this is a message lost on President Donald Trump; 'It'll start getting cooler. You just watch,' he said on September 14th when the death toll had reached 36. 'I don't think science knows, actually.' This prompted the Democratic presidential candidate Joe Biden to brand Trump a 'climate arsonist'.
But there are myriad other components that are making matters even worse, from the mismanagement of land to the social injustice of those used to battle the fires. Here's everything you need to know about the California wildfires.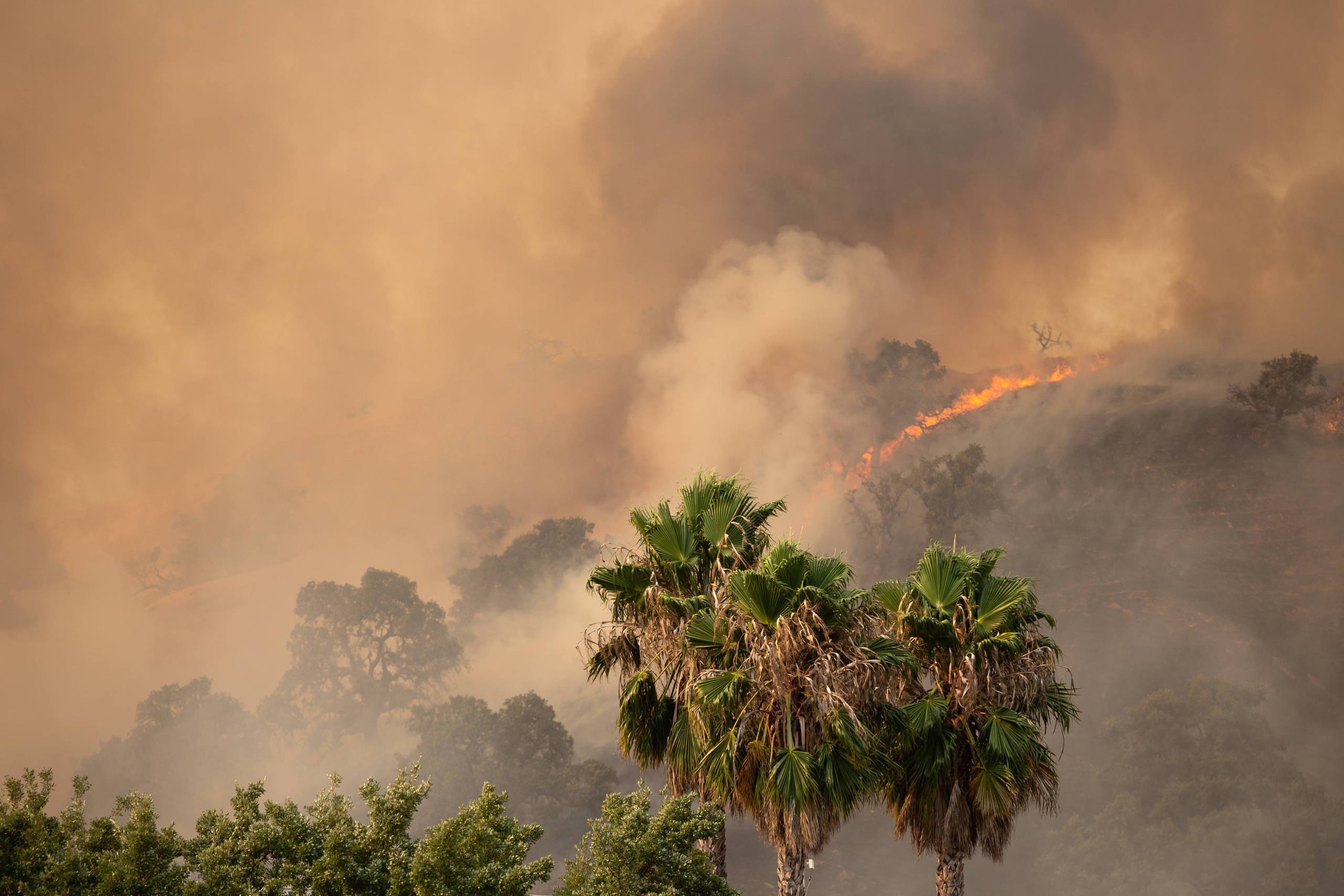 Most of the 500 or so groups of fires - or "complexes", as they are referred to - are in the San Francisco Bay Area. They have already destroyed over 1,000 homes and burned more acres than all of the fires in 2019 - and the wildfire season has only just started. Firefighters and officials are struggling to control the fires, with between just 5% and 15% of them being contained. The affected area also includes California's oldest state park, Big Basin Redwoods, as well as residential areas.
The LNU Lightning Complex Fire, which is burning in wine country north of San Francisco, is among the five largest fires in California's history and has been responsible for all deaths so far, according to The Guardian.
Why are the wildfires worse this year?
The wildfire season was triggered early by unusually dry and hot weather - on August 16th 2020, California's Death Valley recorded what may have been the hottest day on Earth ever, with a temperature of 54.4C - but there are other factors to take into consideration. Dry lightning, which strikes with little or no accompanying rain, is a big worry in an area already suffering from drought; last week alone there were over 12,000 lightning strikes in the state.
Unusually, these fires haven't been exacerbated by strong winds (often a factor in whipping up wildfires) because there haven't been any particularly high winds; instead the fires are so intense and have grown in size so quickly that they are actually creating winds of their own, according to experts. 'You can't stop them," University of California, Berkeley professor Michael Gollner told Buzzfeed News. 'No amount of manpower is going to do that. They're too extreme.'
Hasn't this area always been affected by wildfires?
Yes, but the indigenous people who knew how to manage the land were forcibly removed from their homes by colonial settlers - these Native American communities knew that setting small regular fires was a good way to clear the forest floor of dry, flammable materials. As a result, the vegetation in many ancient redwood forests is much more dense today than it would have been in the past, making it extremely hazardous in the conditions we are currently seeing in California.
Kristen Shive, director of science for Save the Redwoods League, told npr.org that 'prescribed' fires in redwood forests are essential for the future. 'We need to be setting these forests up to be as fire-resilient as possible,' she said, 'since, as we've seen in this last week, this warmer and drier future is already upon us and it's going to get worse.'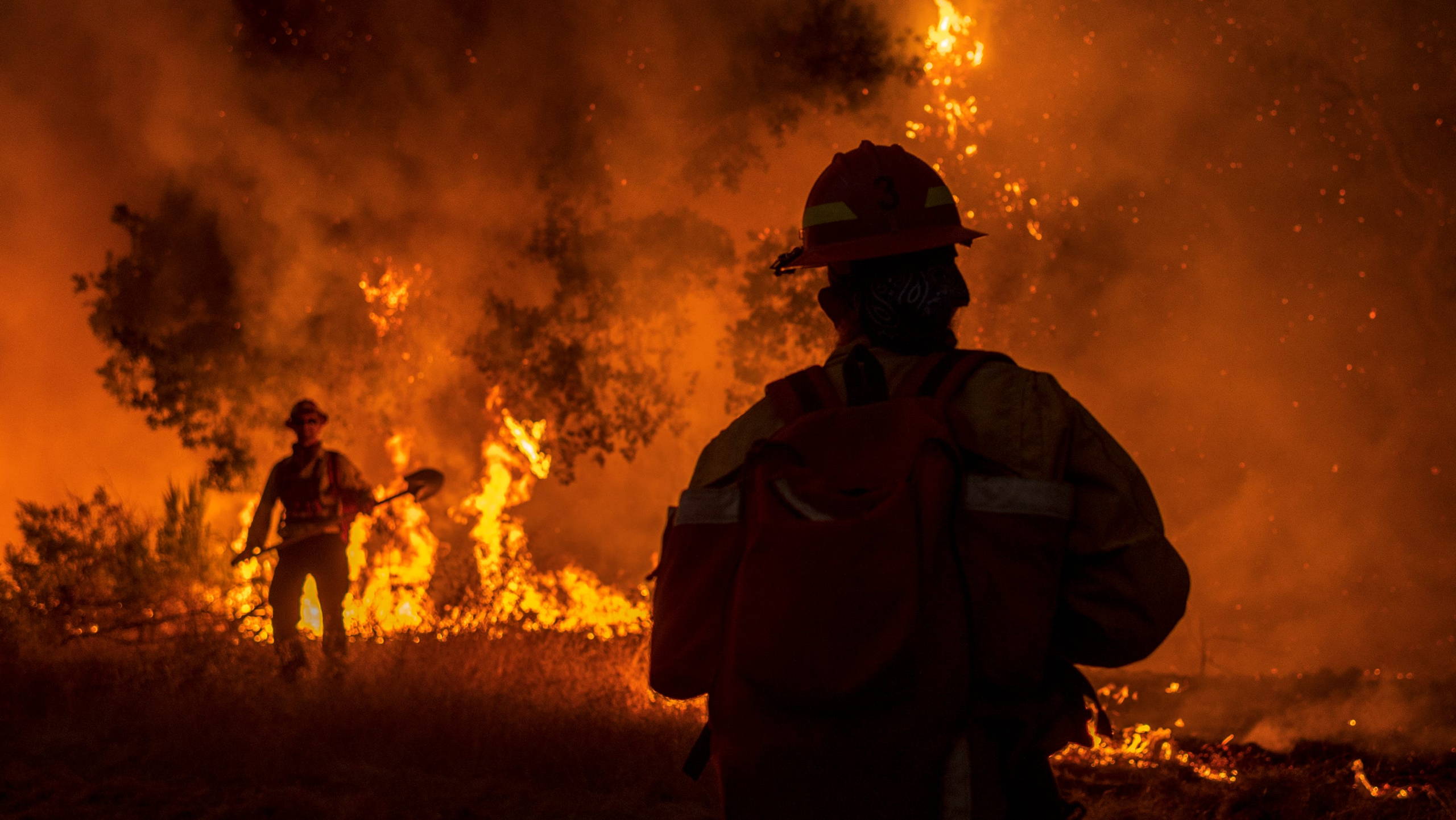 How does social injustice come into it?
Prison inmates have been used to help fight fires in California since the 1940s, and it's a practice that is still used today. Wages are notoriously low for this dangerous work, at between $2.90 and $5.12 per day, and while some say it gives better opportunities for inmates once they leave jail, it is a practice under much scrutiny because of the disproportionate number of Black, brown and indigenous people in prison in the U.S.
In addition, COVID-19 has forced many of the inmate firefighting teams into quarantine, while others have been sent home from prison to help stop the spread of the virus. This means that there are fewer firefighters available to tackle this year's blazes - they usually make up one fifth of California's wildfire fighters.
How is it related to COVID-19?
On August 19th, California recorded the worst pollution in the world. This terrible air quality will have the greatest effect on people with respiratory problems who are already more vulnerable to COVID-19 and complications related to it. Added to that, there is also now evidence to suggest that pollution itself could even make the spread of the coronavirus worse.
There's also a knock-on effect for businesses like restaurants, who were surviving by moving their tables outside to comply with social distancing regulations but are now struggling to attract customers because the air quality is so bad.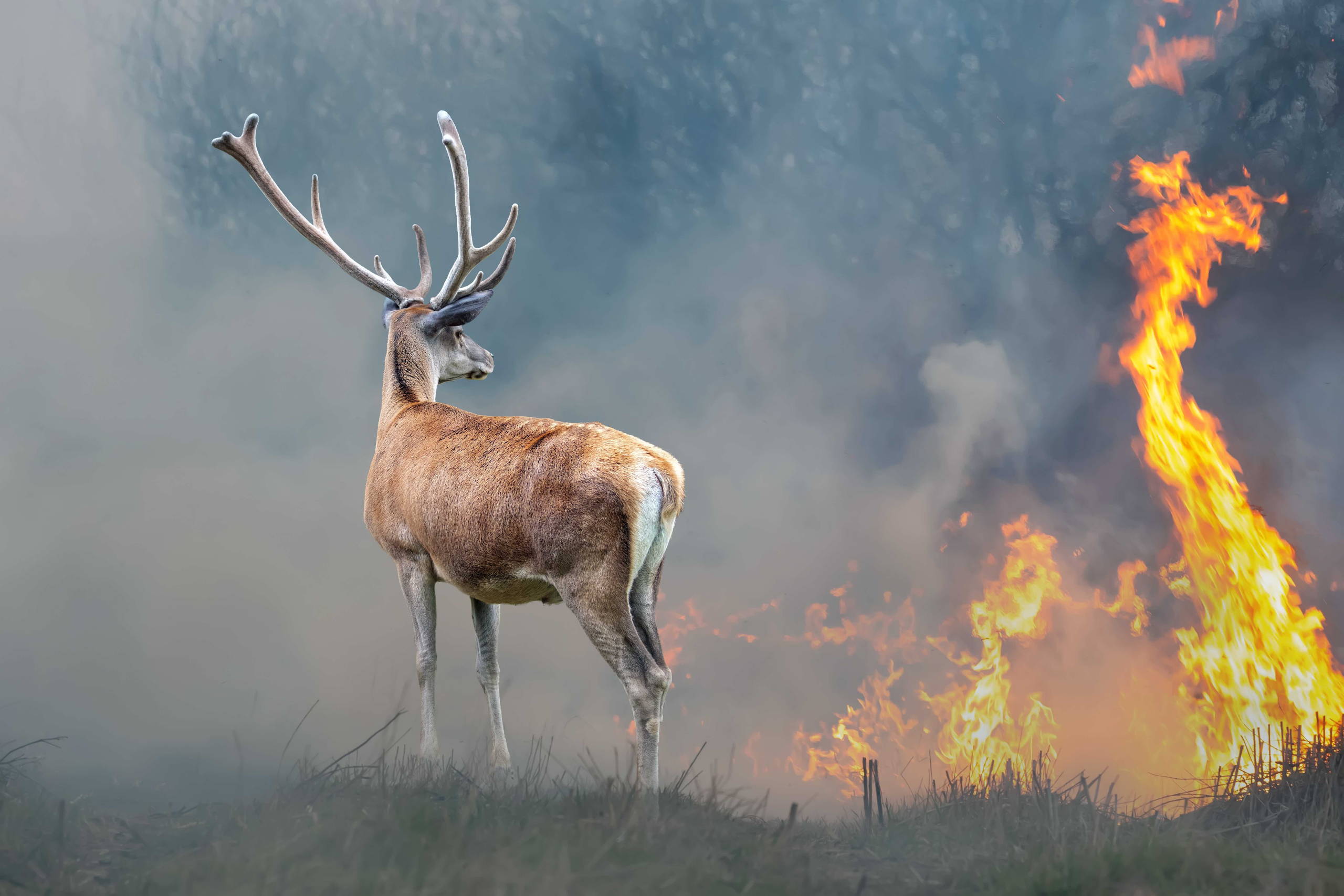 California is home to rare and delicate ecosystems. Many animals, like deer and coyote, are adaptable and can flee the affected areas to safety, but smaller, less mobile mammals like rabbits and bobcats are more likely to perish. Conservationists are worried for endangered condor chicks, not yet able to fly, whose nests are precariously close to the fires.
It's better news for the many 1,000 year old Californian redwood trees, which remarkably can withstand intense fires. Their bark is up to a foot deep and they have the ability to sprout new growth even after being scorched. In fact, many of the oldest trees have scars - evidence that they have survived wildfires of the past.
This article was originally published on August 24 2020