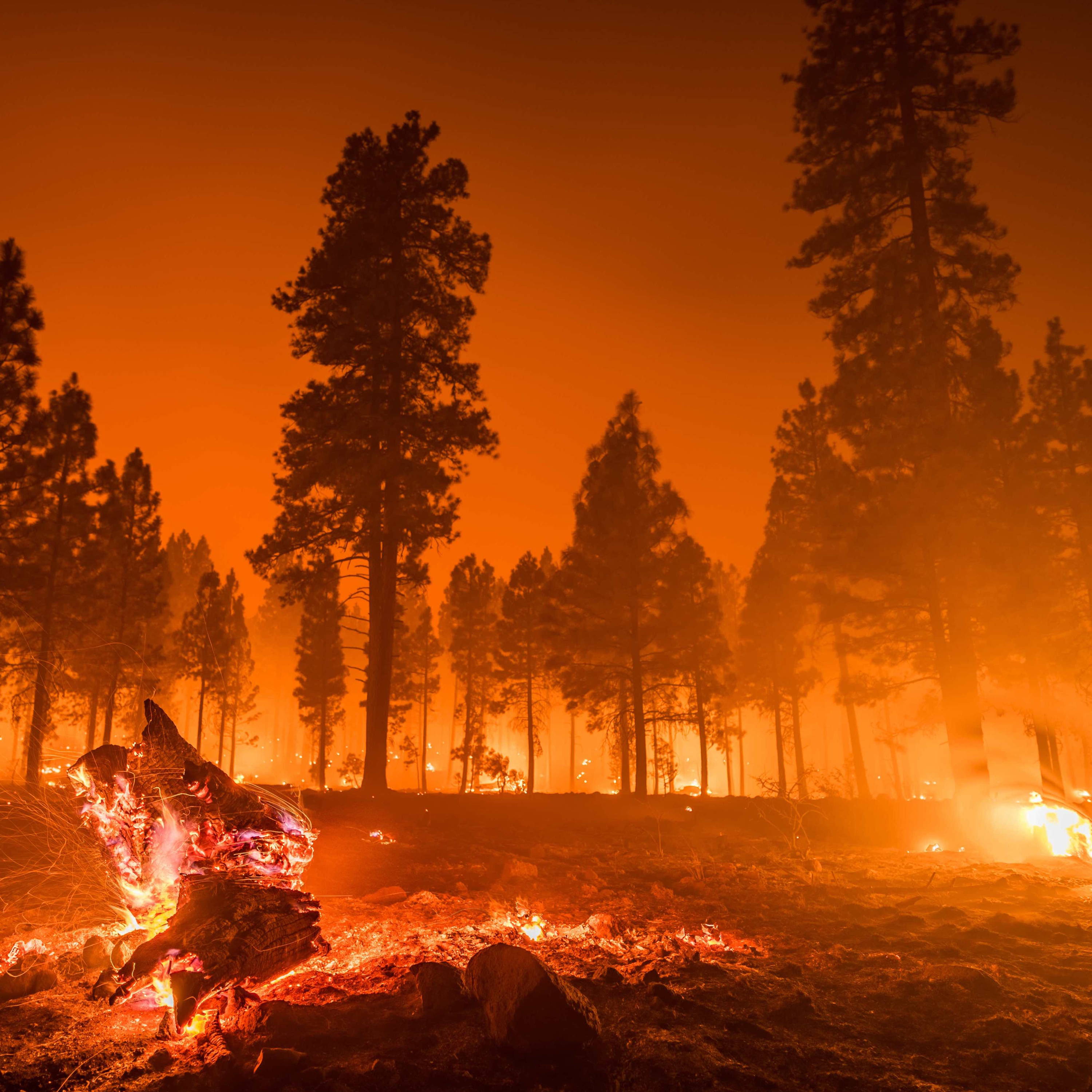 Rising global temperatures 'make wildfires 150% more likely'
What are the reasons behind the terrifying fires in the US and Canada?
By DELPHI BOUCHIER HAYES AND hannah rochell
20 JULY 2021
The planet is burning. Again. And once more it is happening in western parts of the US and Canada, an area that experienced unprecedented destructive fires in 2019 and 2020. But the wildfires of 2021 have people even more worried than previous years, because this time they're bigger, more intense and earlier in the season than ever before.
Western parts of the US and Canada are struggling under a raging heat wave. Such high temperatures, combined with a deepening drought and lighting strikes have played a significant role in the rapid spread of wildfires.
Here's everything you need to know about the US and Canada's wildfires.
From the Four Corners region and the Rockies to the Pacific Northwest, large fires are burning across 12 states. Areas of western Canada have also been consumed by flames, signalling what may be a long and disastrous fire season. As of 14 July, there are 67 wildfires across Canada and America.
The ever growing Bootleg Fire, which is burning in southeast Oregon is the largest of these fires. It is roughly 537 square mile and has burned through 300,000 acres of land.
100% of profits from the sales of #TOGETHER products go to charities that advance the Sustainable Development Goals. Find out more here.
How does Biden compare to Trump in his response to the wildfires?
In 2020, in true Trump style, the then president was unsympathetic in his approach to the wildfires in California. 'It'll start getting cooler, you just watch,' he said on September 14th 2020 when the death toll had reached 36. 'I don't think science knows, actually.'
Fortunately, current President, Joe Biden has taken a different approach to Trump when it comes to wildfires. It was refreshing to hear Biden speak about drought, heatwaves, wildfires and climate change at a recent press conference. He outlined plans for aid and stressed the threat stating, 'Right now we have to act and act fast. We're late in the game here.' Biden pledged to raise federal firefighters' pay and extend the federal firefighter work season so firefighters are able to stay on the job longer. He also announced investments in satellite technology that could help detect wildfires earlier in their existence.
What is the connection to the climate crisis?
Speaking to the Guardian, Brad Udall, a climate scientist, said, 'We bent nature to suit our needs. And now nature is going to bend us.'
It's true, the relationship between climate change and the fires is complex, yet undeniable. Climate scientists at the World Weather Attribution network have argued that it would be 'virtually impossible' for such high temperatures without global warming. They went as far as to suggest that rising global temperatures made the wildfires 150% more likely.
Climate change is undeniably a factor but there are myriad other components that are making matters even worse, from the mismanagement of land to the social injustice of those used to battle the fires.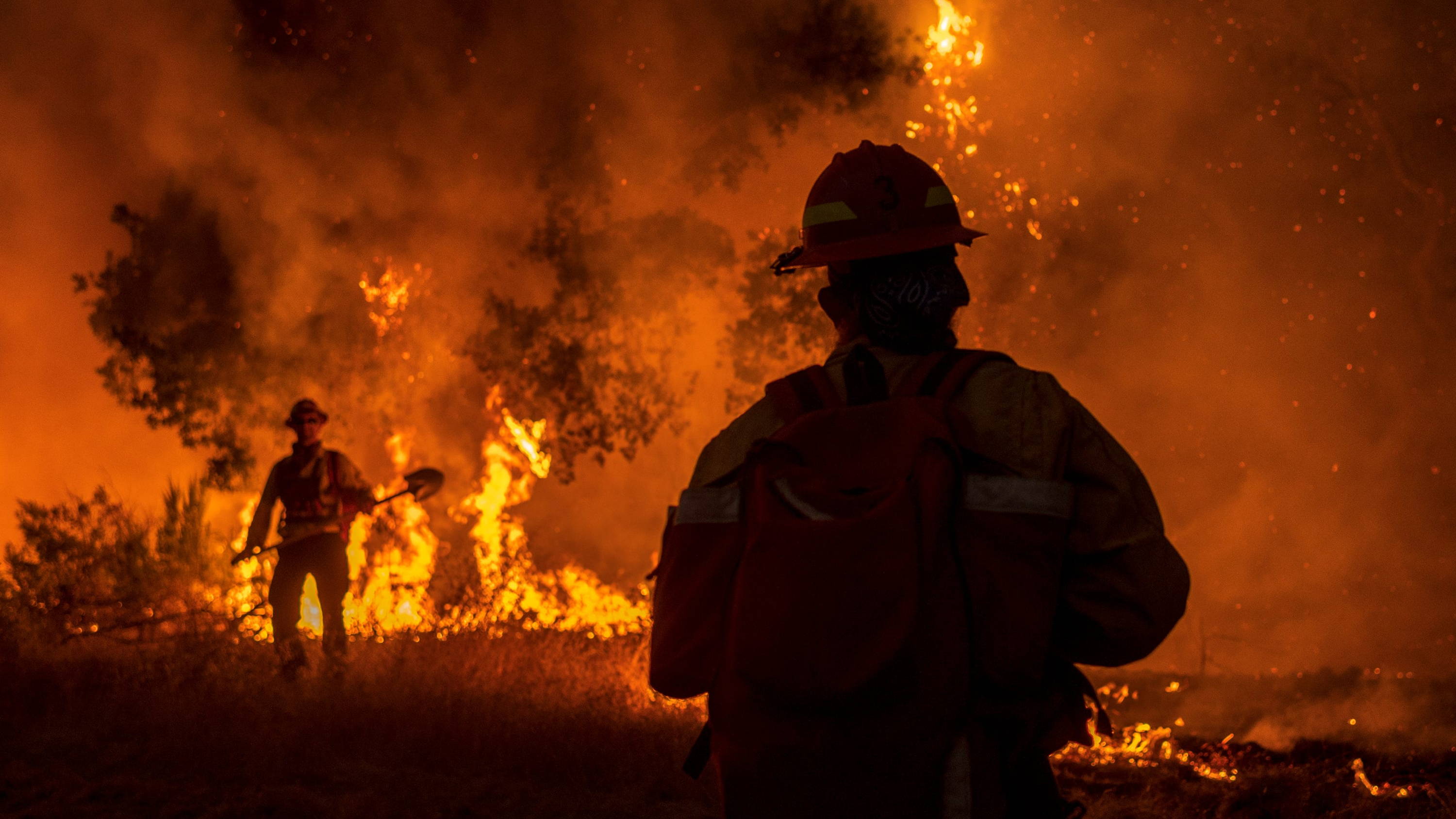 Why are the fires worse this year?
It is still early in the West Coast fire season, but the forests are burning with an unprecedented rage. This is due to record-breaking heatwaves and ensuing droughts in the region. In June this year, parts of western Canada recorded their highest-ever temperatures. The Village of Lytonn in British Columbia suffered from temperatures as high as 49.6C. As a result, the regions' water supplies have quickly evaporated. Devoid of moisture, the landscape is prone to heat quickly and fires are spreading at an uncontrollable rate.
The situation, already dire, is looking to get worse in the coming months. Max Moritz, a wildfire expert at the University of California, said, 'We're off to a daunting start. We're starting off much drier and we're seeing more fires much earlier than usual.' September and October are the worst months for megafires.
Wildfires have severe effects for the climate crisis, human health and wellbeing, biodiversity and economies around the world. The fires release carbon dioxide and other global warming gases into the atmosphere which further increases global heating. This creates a vicious cycle as rising temperatures aggravate wildfire risk and spread.
Additionally, California is home to rare and delicate ecosystems. Many animals, like deer and coyote, are adaptable and can flee the affected areas to safety, but smaller, less mobile mammals like rabbits and bobcats are more likely to perish. Conservationists are worried for endangered condor chicks, not yet able to fly.
As the wildfires continue to ravage the country officials warn that fumes are affecting air quality. Michael Mehta, an environmental studies professor at Thompson Rivers University, says air quality is 'way beyond safe levels' and is likely to cause excess deaths. Additionally, thousands have been forced to evacuate their homes.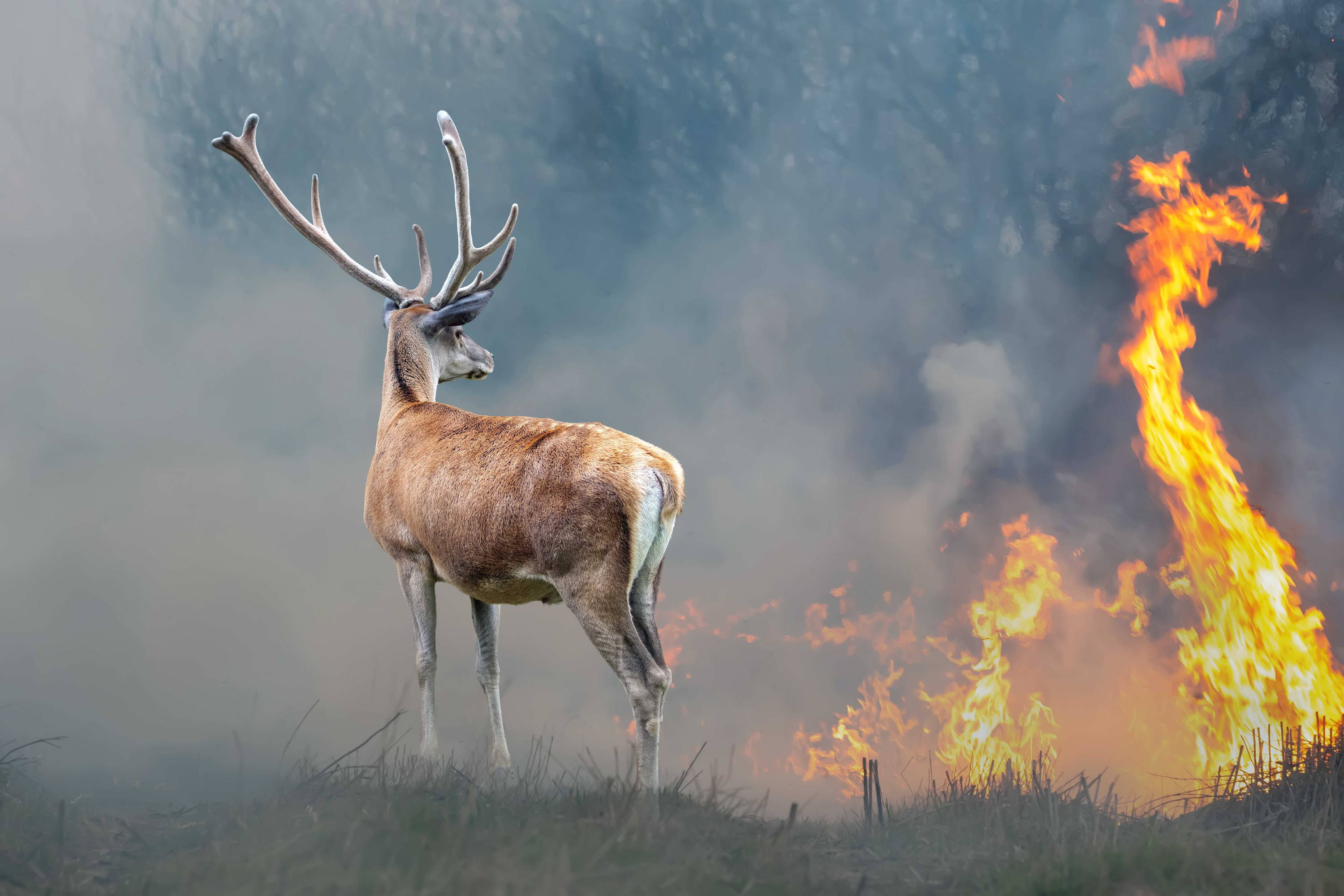 Fires are detrimental. Lives, landscapes and property are harmed and lost. As this becomes an uncontrollable crisis, it is vital that we take urgent action. These fires are yet another reminder that we must follow the goals of the Paris Agreement (on Climate Change). We need to raise climate change awareness worldwide and come together in the fight against wildfires.