17 NEED TO KNOW FACTS ABOUT GRETA THUNBERG
The Joan of Arc of climate change
By Hannah rochell
6 january 2022
Greta Thunberg is sometimes referred to as the Joan of Arc of Climate Change. And rightly so: this 19-year-old Swedish environmental activist has been fighting climate change with such urgency that she has set the precedent for how we as humans need to act if we are to save the planet that we call home.
Only a matter of a few years ago, it's unlikely that we would have even recognised Greta Thunberg if she walked past us in the street; now she's been photographed with the most famous politicians in the world and appeared on the front cover of glossy magazines. Here is everything you need to know about her (so far…).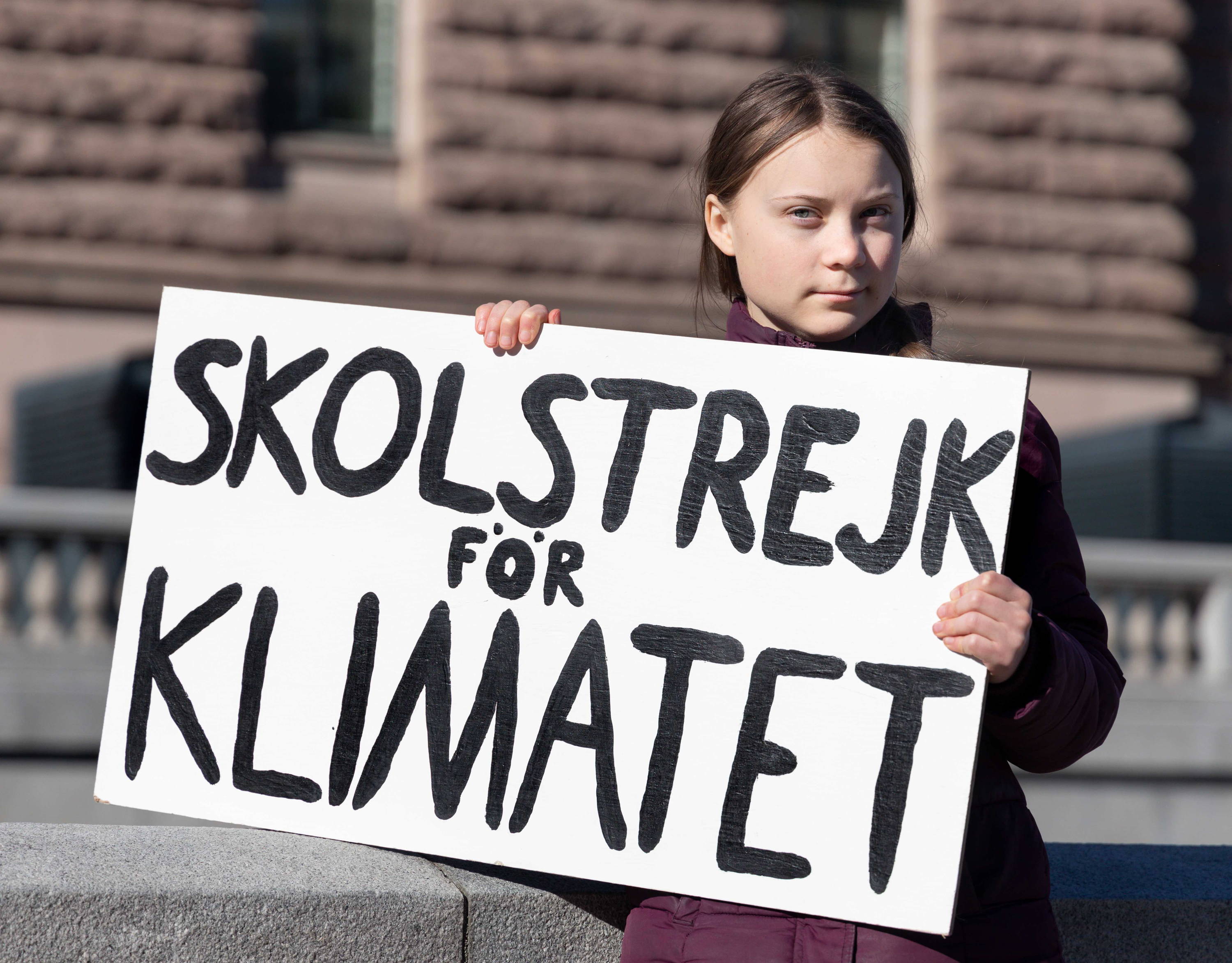 1. Greta's school strikes
Greta staged the first-ever climate school strike in August 2018. Inspired by a school class walk-out in Florida in protest of US gun laws, she felt it was the best way to get attention and raise awareness for the issue she felt so passionately about. She wasn't mistaken.
2. How she started a global movement
Because of the strike, Greta missed around three weeks of school until she eventually got the attention of the Swedish Parliament. This ultimately led to the start of a global movement.
3. Greta and Asperger's Syndrome
Greta has been diagnosed with Asperger's Syndrome. Rather than viewing it as a hindrance, she recognises its advantages, such as her interest in reading climate studies, which in turn spurs on her activism.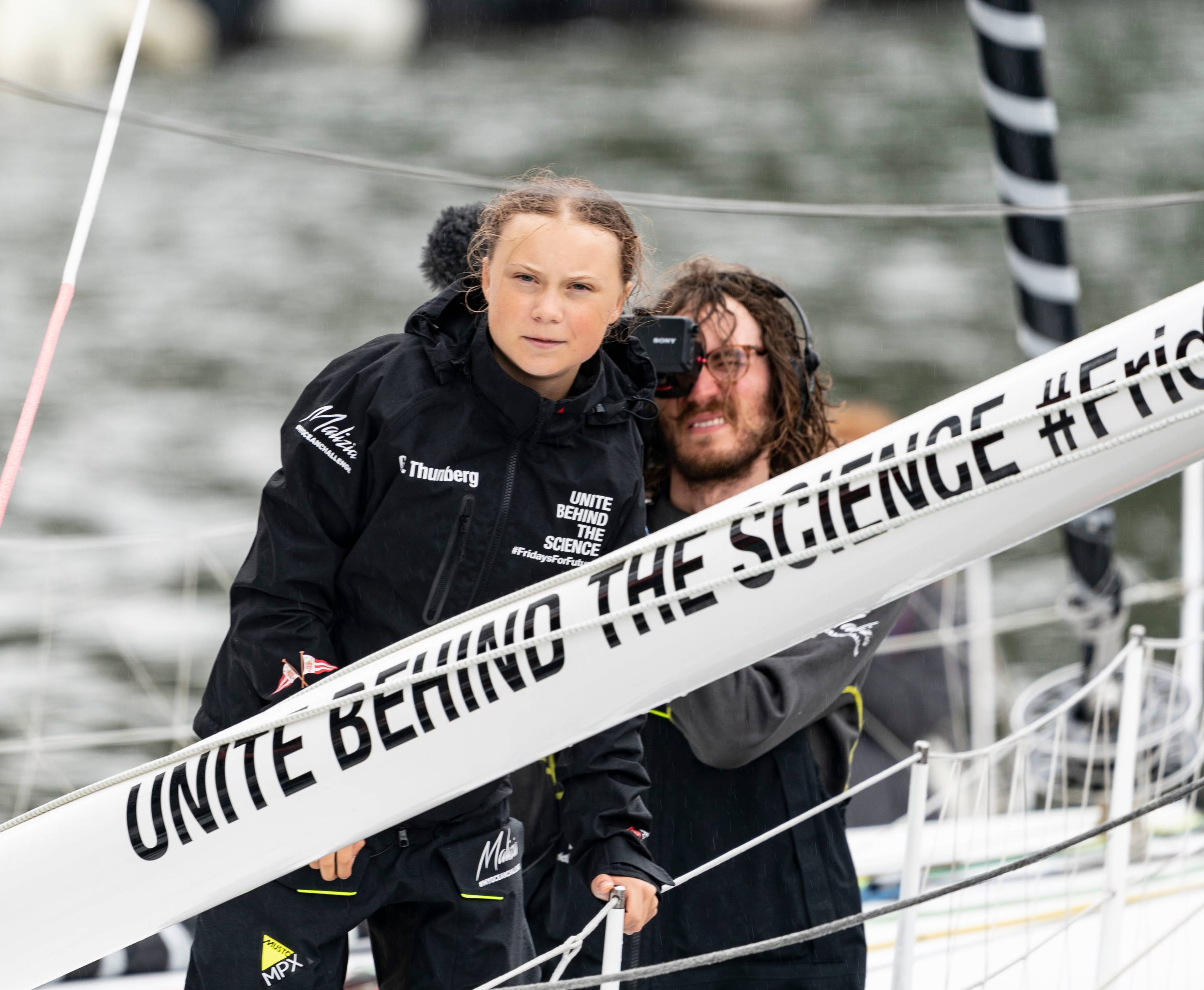 Greta has visited many countries in the world but she refuses to fly. It took her 32 hours by train to get to Davos in Switzerland for the World Economic Forum. She also sailed in a zero-emission yacht for two weeks across the Atlantic to get to New York for the UN's Climate Action Summit, and is more often picture on board a ship than on dry land as she travels the world to speak.
As well as her views on travel, Greta's environmentalism spreads to all aspects of her life, including being a vegan. She hasn't eaten meat since she was 12.
Greta's parents also have impressive careers. Her Mum, Malena Ernman, is a Swedish opera singer. Her Dad, Svante Thunberg - an actor and author - is named after Svante Arrhenius, the Nobel prize-winning scientist who first calculated how CO2 could lead to the greenhouse effect.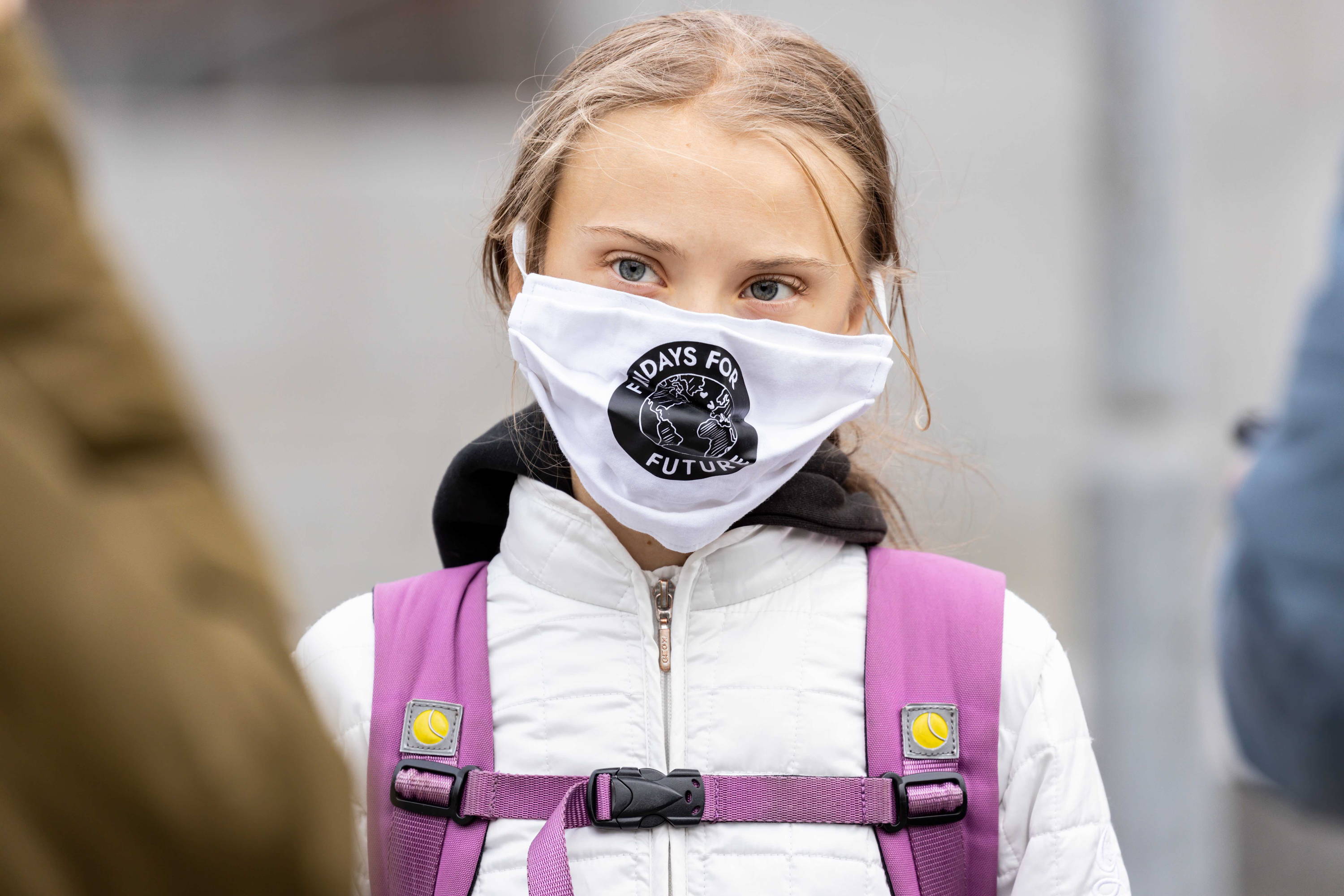 100% of profits from the sales of #TOGETHER products go to charities that advance the Sustainable Development Goals. Find out more here.
One of Greta's middle names is Tintin (the other two are Eleanora and Ernman).
8. Fact checked by scientists
Greta has all of her speeches fact-checked by scientists - sometimes up to five of them - to make sure everything she says is factually accurate, as well as being easy to understand.
Greta was named as one of TIME Magazine's Most Influential Teens of 2018 and appeared on the cover of the August 2019 issue of British GQ. She has since graced the covers of Vogue, Rolling Stone and i-D, amongst many others!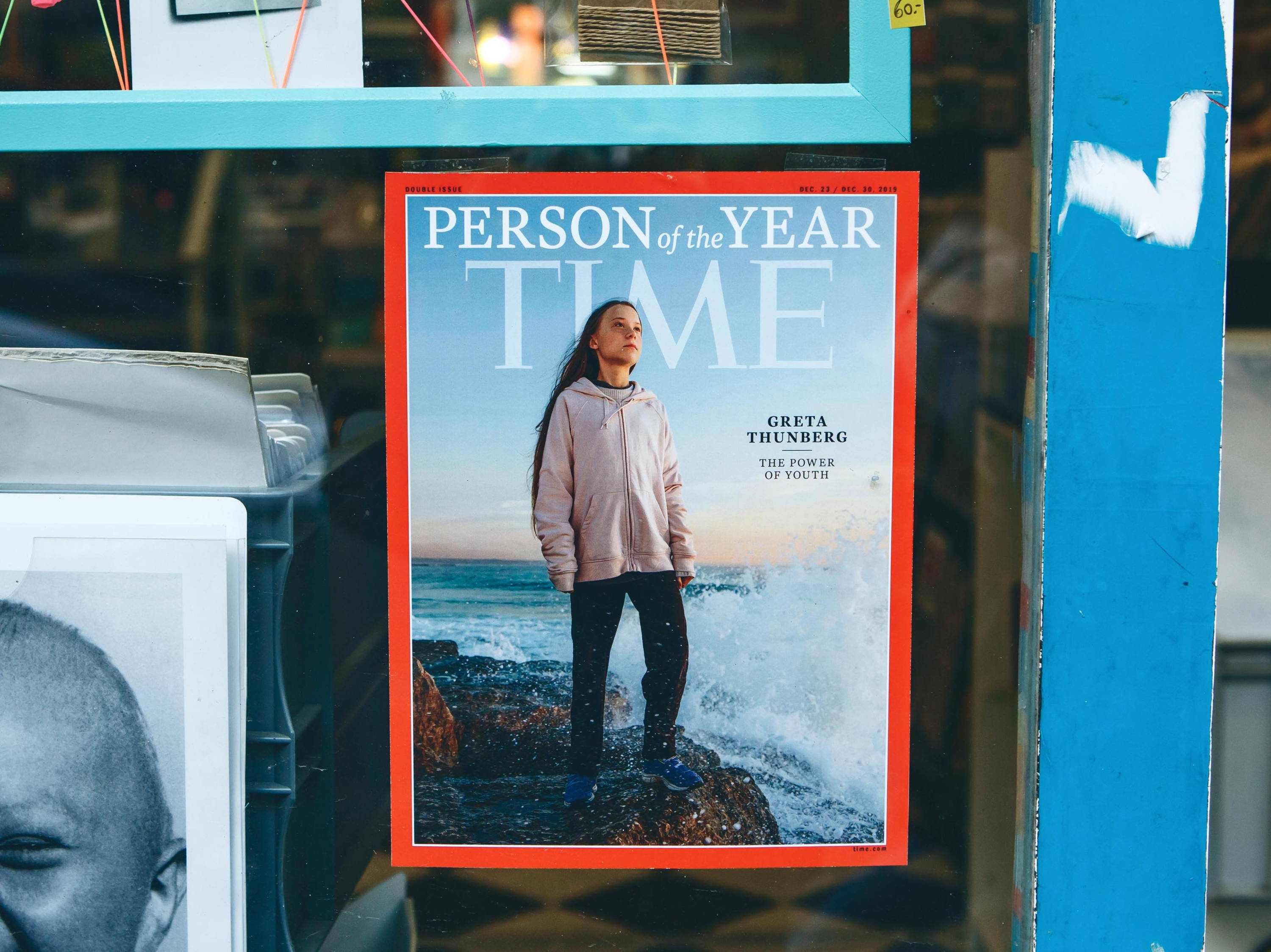 10. 2019's Person of the Year
Following these accolades, Greta was named TIME Magazine's Person Of The Year in December 2019. She is the first person born in the 21st Century to have been given the award, and also the youngest recipient.
We're certain awards will be coming Greta's way thick and fast: she received the Amnesty International's Ambassador of Conscience Award for 2019, and she was nominated by three Norwegian MPs for 2018's Nobel Peace Prize. In 2020, she was the first ever recipient of the Gulbenkian Prize for Humanity. Award winning runs in the family - Greta's mother won the WWF Sweden Environmental Hero of the Year Award in 2017.
12. Greta: 'How dare you!'
In September 2019, Greta's speech to the UN Climate Action Summit was watched by millions all over the world. "This is all wrong. I shouldn't be up here. I should be back in school on the other side of the ocean. Yet you all come to us young people for hope? How dare you! You have stolen my dreams and my childhood with your empty words," she said.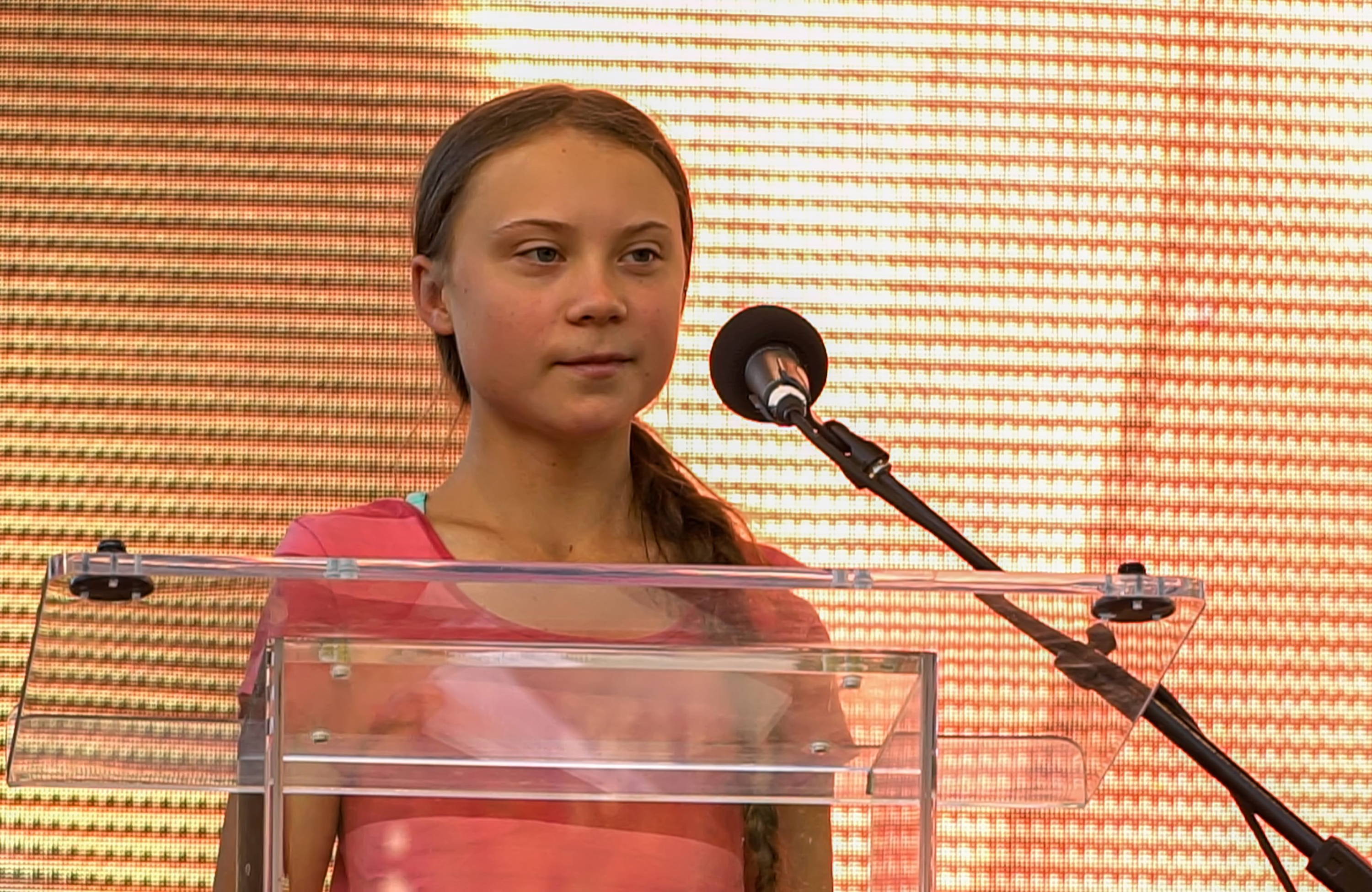 13. The biggest climate rally in history
Also in September 2019, Greta led a climate rally in Montreal which at the time was the biggest in the Canadian city's history. The whole of that month saw protests all over the world, and it's thought that as many as 7.6 million people participated.
14. Greta: 'blah, blah, blah'
In September 2021, Greta lambasted world leaders at the Youth4Climate Summit. 'Of course we need constructive dialogue,' she said. 'But they've now had 30 years of blah, blah, blah and where has that led us? We can still turn this around – it is entirely possible. It will take immediate, drastic annual emission reductions. But not if things go on like today. Our leaders' intentional lack of action is a betrayal toward all present and future generations.' The speech spawned memes and placards globally.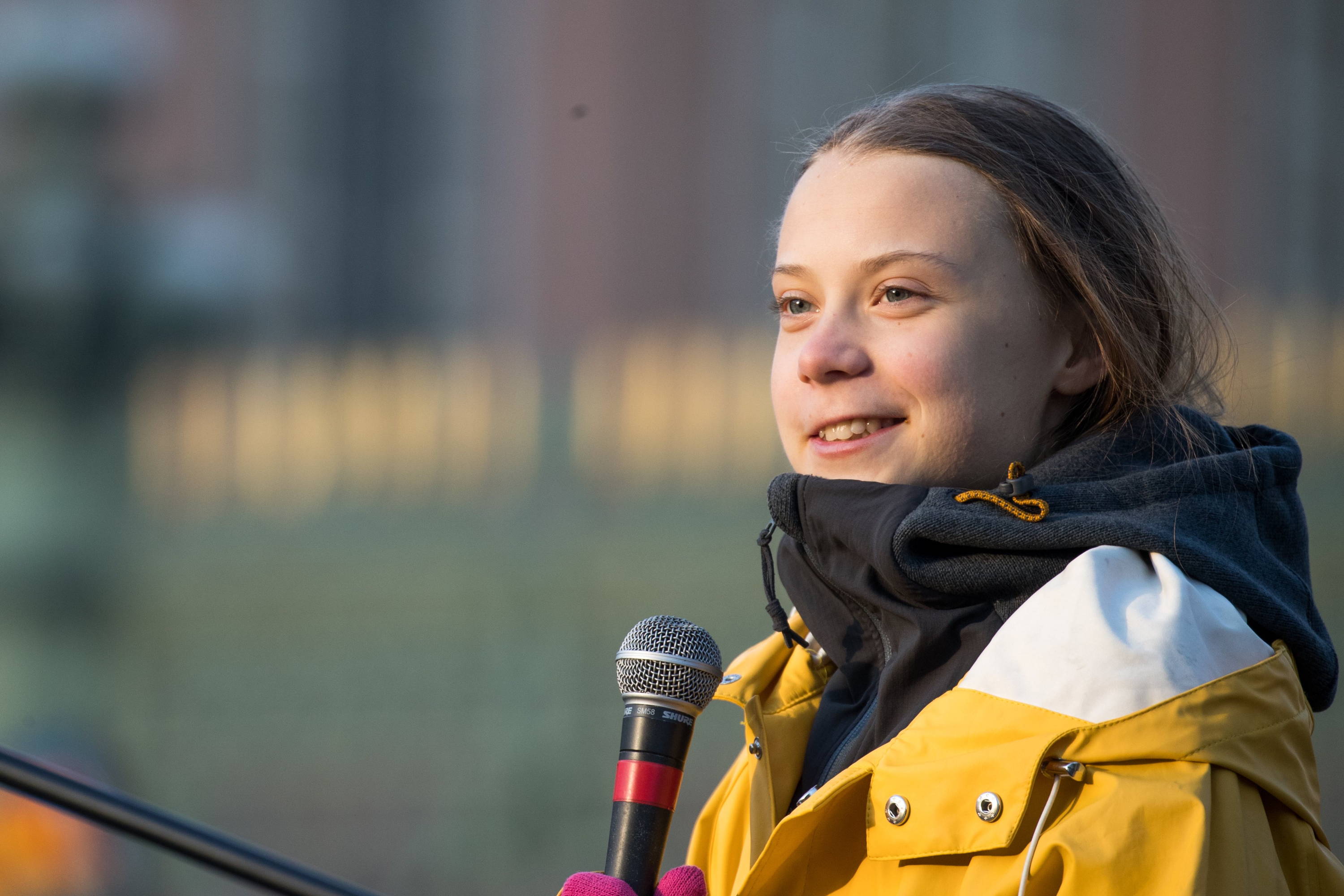 Greta's collection of speeches 'No One Is Too Small To Make A Difference' was published in May 2019. All proceeds from book sales are donated to charity. We're looking forward to the possibility of Volume II.
2020 saw the release of a feature-length documentary about Greta, which follows her crusade for climate action from her humble beginnings to her arriving in New York by boat to give a speech to the UN. A must-watch for any budding climate activists.
Just three years since her first solo climate strike, 30,000 people marched with Greta at COP26 for a #FridaysforFuture climate strike. She was joined on stage in Glasgow to give speeches with climate activists from all over the world, from other well-known faces like Vanessa Nakate and Mikaela Loach, to a large group of Indigenous peoples who had travelled for weeks to be there. Their impact in numbers was stronger than ever, and the world stopped to take notice.
This article was originally published in 2019 and has since been updated.
Additional images: Shutterstock
Urgent action is needed to avert a looming humanitarian catastrophe in Ukraine. #TOGETHERBAND stands with Ukraine during this devastating time in history and will be donating 20% of all proceeds from BOTTLETOP AND #TOGETHERBAND to CARE International. CARE International works around the world to save lives, fight poverty and help women and girls fulfil their potential. In response to the war in Ukraine they have set up an Emergency Appeal to provide food, water, hygiene kits, cash and wellbeing support to people in Ukraine affected by the crisis. You can donate directly to CARE International on the link below.
ABOUT #TOGETHERBAND
Sustainability is at the heart of everything we do. All of our products are made from recycled materials and proceeds from sales go to projects and charities that advance the UN's 17 Sustainable Development Goals. Choose from recycled Ocean Plastic® wrist bands, sunglasses made from recycled CDs, compostable phone cases, and more. Shop now!