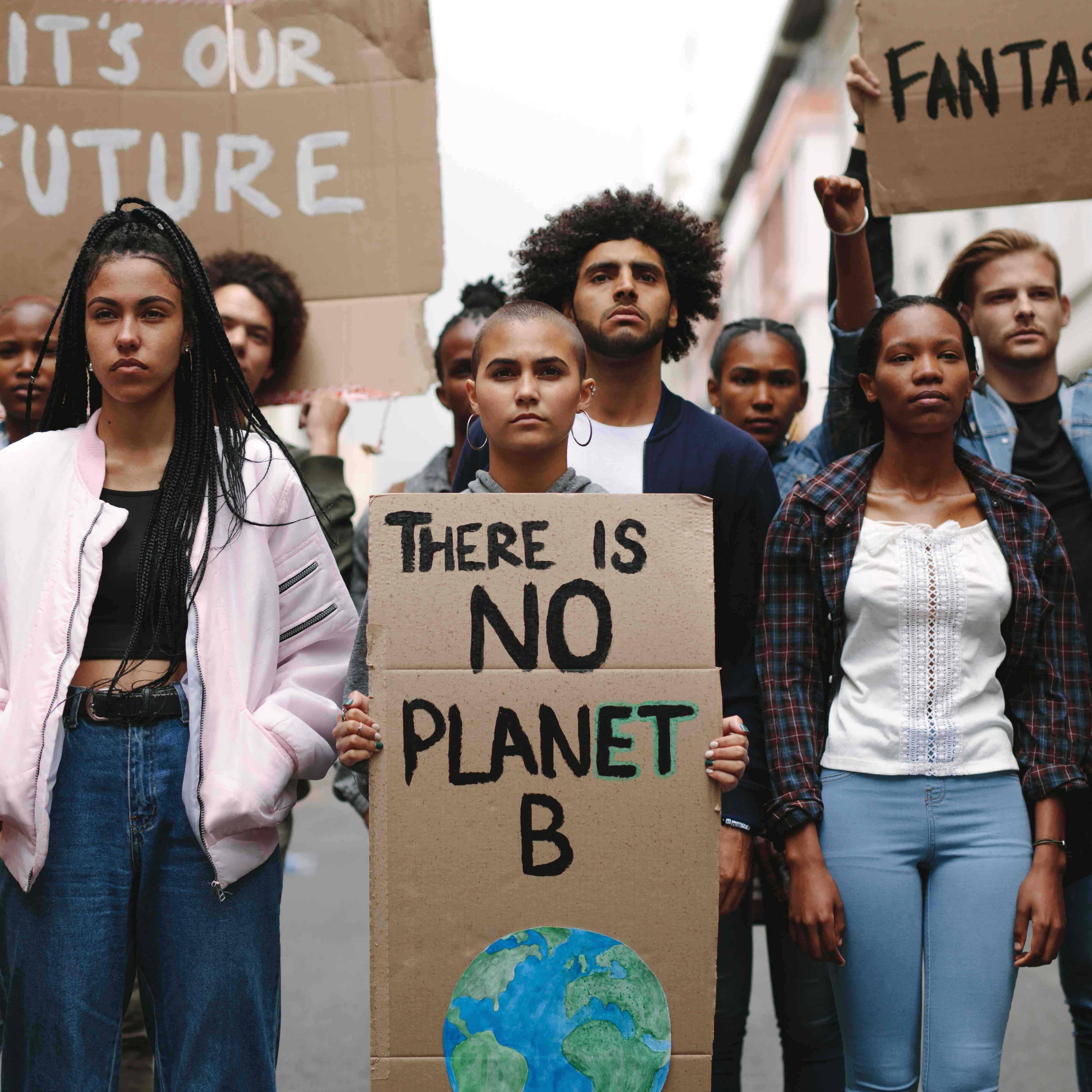 The A-Z Of Youth Climate Activism
Everything you need to know about the young people who are saving the planet
By hannah rochell
20 september 2020
Ever heard of 'The Girl Who Silenced The World for 5 Minutes'? If you're a Gen Zer, as today's youth activists are, the chances are you haven't. But before Greta, over 10 years before she was even born, Severn Cullis-Suzuki was paving the way for the school climate activism we see today.
Aged 9, this third generation Japanese Canadian founded the Environmental Children's Organization at her school and in 1992, when Severn was just 12, the group raised enough money for her and three friends to attend the Earth Summit in Rio De Janeiro. It was here that she earned her nickname following a speech to delegates outlining environmental concerns from a youth perspective. 'I am afraid to go out in the sun now because of the hole in our ozone,' she told them. 'I am afraid to breathe the air because I don't know what chemicals in it.'
Nearly 30 years later, and sadly with more concerns about the climate emergency than ever, youth climate activists are making the headlines again, but this time, they're all over the world and thankfully, there are more of them than we could list in this alphabet alone. Here are just some of the young people we should all be listening to.
A co-founder of Belgium's School Strike for Climate movement, Anuna was one of 35 activists who sailed across the Atlantic in 2019 to attend the UN Climate Change Conference and visit the Amazon. She said of the people she met there 'You can really see how climate change is already affecting millions of people's lives: the whole forest is drying out and the rivers are completely polluted.'
With achievements including being an ambassador for the Born Free Foundation, making a documentary with Dame Jane Goodall and writing for British Vogue already under her belt, this teenager, who promotes positive actions via her blog and social media platforms, is destined for big things.
C is for…Caitlin and Ella McEwan
After studying the environment at school, these sisters (who were aged just eight and 10 at the time) petitioned McDonald's and Burger King in a plea to have them scrap their free plastic toys in favour of sustainable alternatives. Both brands have promised to do exactly that.
This 15-year-old has been striking with Fridays for Future since January 2019. Being from northern Italy, he is keen to amplify local issues. 'The disappearance of the Alps glaciers is not too far,' David said in a recent interview. 'The reduction of glaciers expansion brings with it a major water crisis to northern Italy, as our main (and only) source of drinkable water are in fact the glaciers.'
In 2019, aged just 11, Elsie founded the junior branch of Extinction Rebellion - XR Kids. She had previously lobbied oil companies in London, and managed to secure a meeting with Shell's UK chairwoman to discuss what the company is doing to address its contribution to climate change.
F is for…Jerome Foster II
Jerome is founder and co-editor in chief of The Climate Reporter - a youth-led international news outlet reporting on the youth climate movement and environmental issues - and he's still only 18. His latest venture is One Million Of Us, which empowers young people to be active in their own democracies.