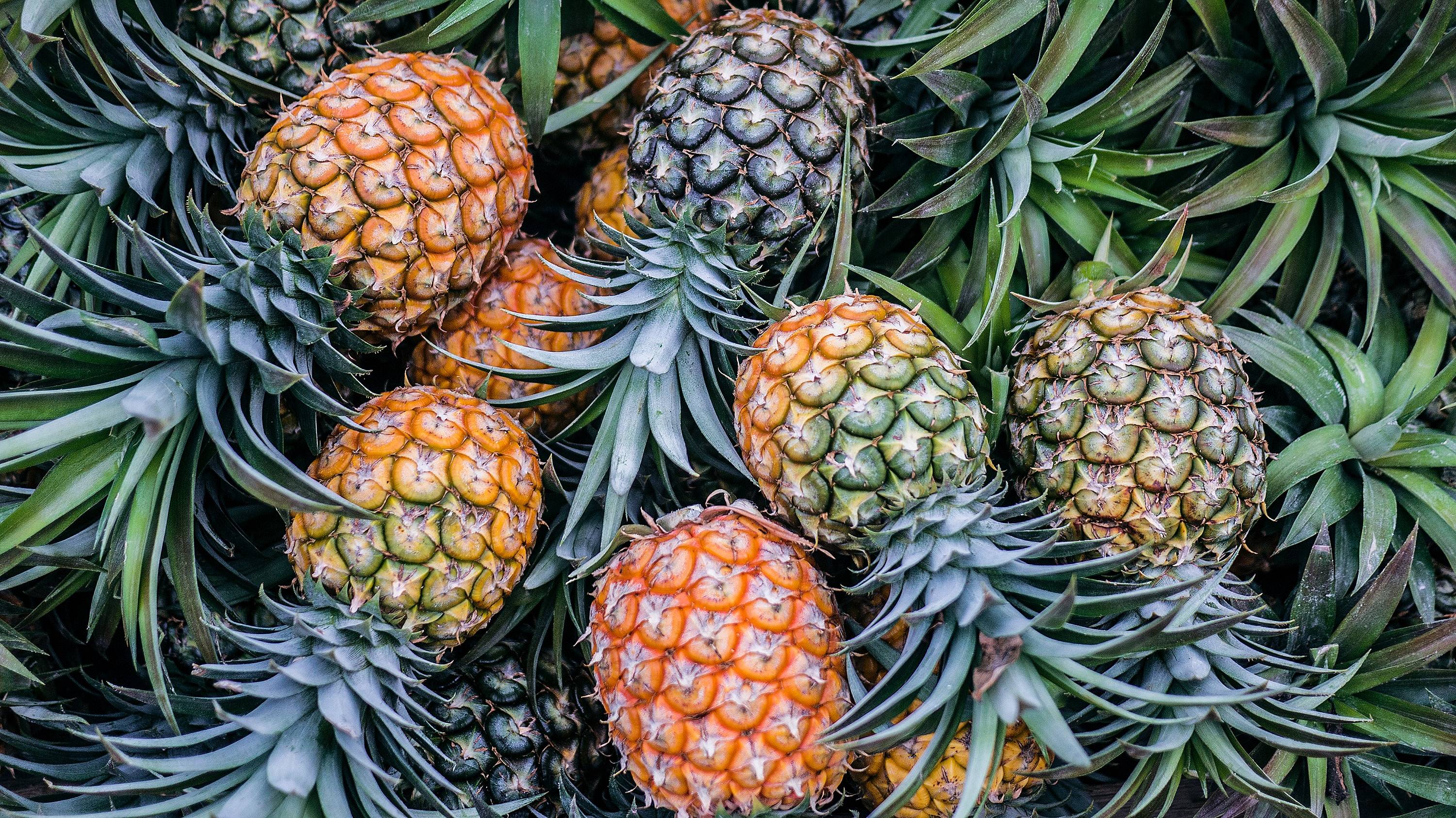 Goal 12: Responsible Consumption and Production
FASHION FEAST: 11 FABRICS AND FIBRES MADE WITH FOOD
From pineapples to potatoes
By hannah rochell
28 november 2019
What do you think of when we say apples and oranges? Chances are you'll visualise a fruit bowl rather than a silky fabric or leather substitute. But that might all be about to change in the near future, as innovative fibres and fabrics made from edible items and their byproducts become more and more prevalent in the fashion world.
With lower carbon footprints and often the bonus of biodegradable qualities, it's no wonder that stylish sustainable brands are snapping them up to make everything from sneakers to spectacles. So whether it's pineapples or potatoes, we've rounded up 11 foodstuffs that can be made into something you'd be more likely to find in your wardrobe than on your dinner plate. Deliciously clever or what?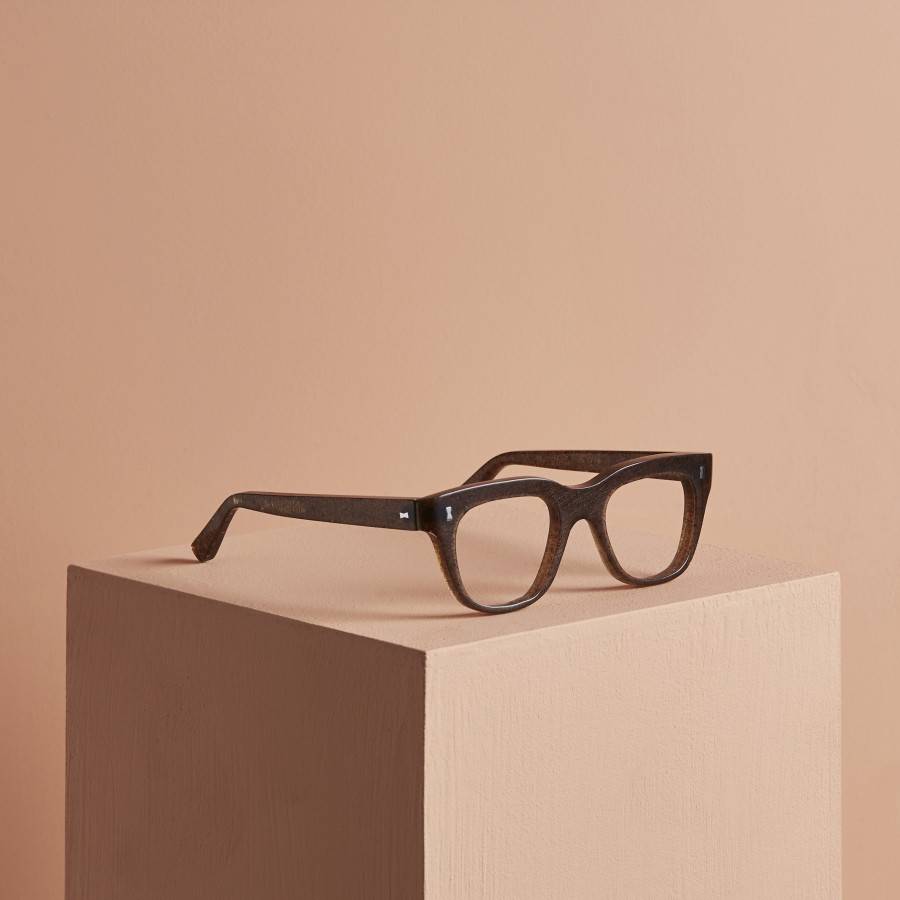 Cubitts London glasses made from Chip[s] Board Parblex
Young British entrepreneurs Rowan Minkley and Rob Nicoll had the idea for their company - Chip[s] Board - while they were still studying at Kingston University. And the clue's in the name, because the bioplastics they produce are made from potato waste, which they source from oven chips favourite McCain. The material - called Parblex - is biodegradable and recyclable, and can be used for a variety of products, including buttons (favoured by the designer Isabel Fletcher) and very smart spectacles, as seen at Cubitts London.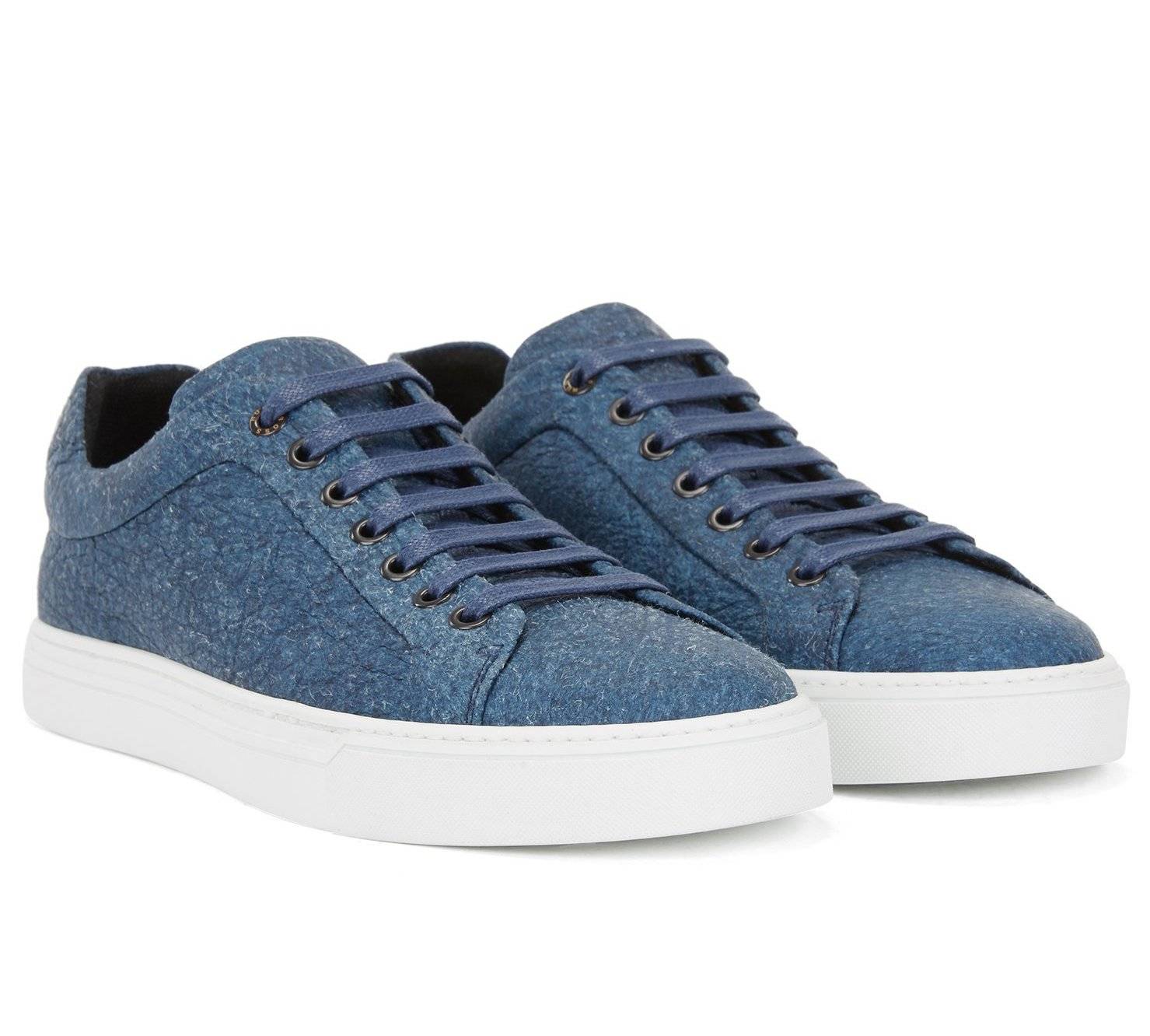 Hugo Boss Pinatex sneakers
One of the better known fruity fibres, Piñatex is a cruelty-free leather alternative made from pineapple leaf fibre, which is a byproduct of the agriculture industry. It has a distinctive texture and works well to make shoes and bags in particular (Veja and Hugo Boss are fans). The production of Piñatex has a low environmental impact and also provides additional income for developing farming communities. Although the process of making Piñatex currently involves petroleum, the company is developing a bio-based alternative which will make it even more sustainable in the future.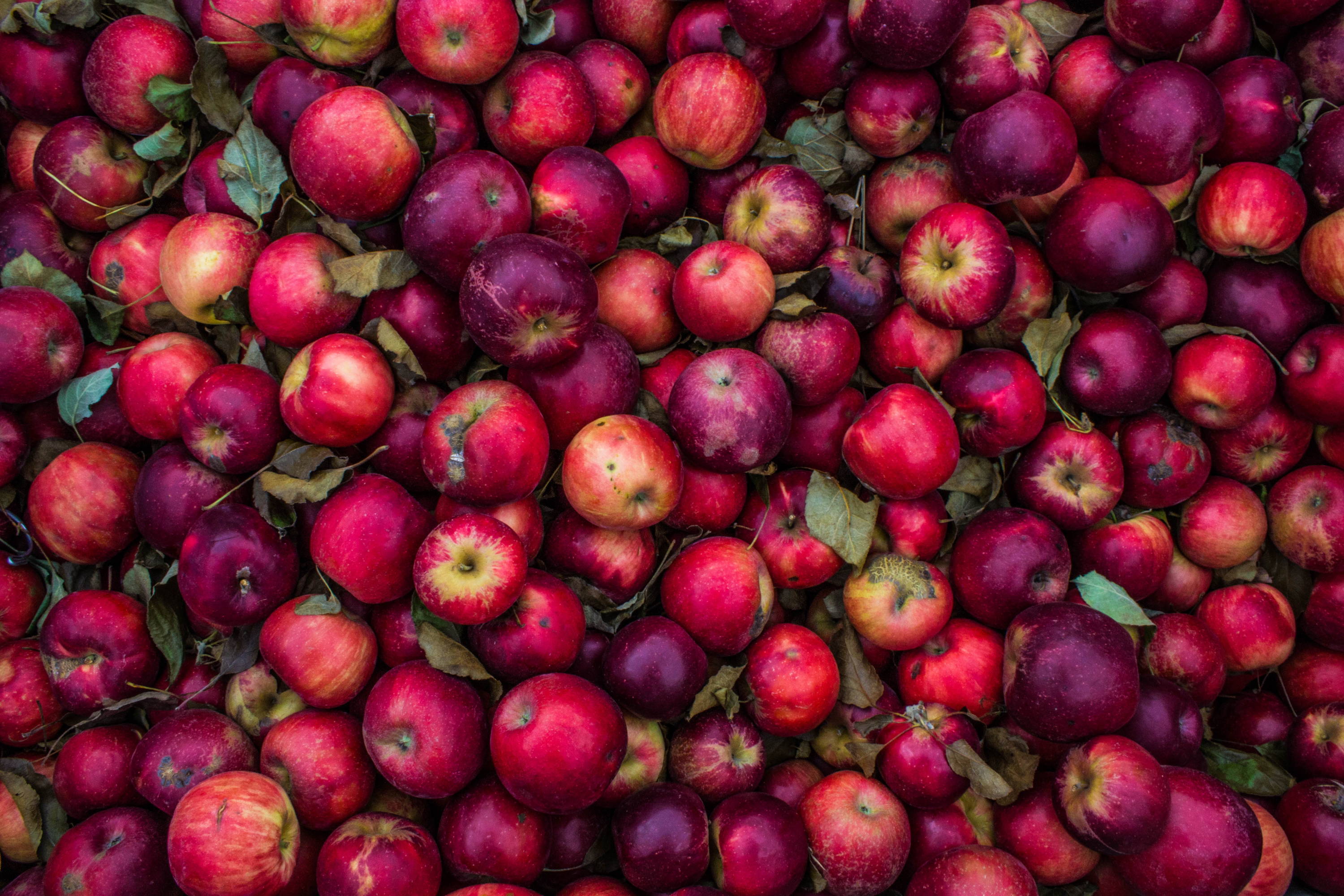 Frumat makes another fruity leather alternative - Pellemela - which has a smoother and arguably more leather-like texture than its cousin Piñatex. The brainchild of an apple farmer in Bolzano, Italy, it is produced using the skin and core waste recovered from an apple producing region that faces mountains of the stuff each year. The material, which is made from 50% apples and 50% polyurethane, is just as durable as leather but comes with the peace of mind that no animals were harmed in its production.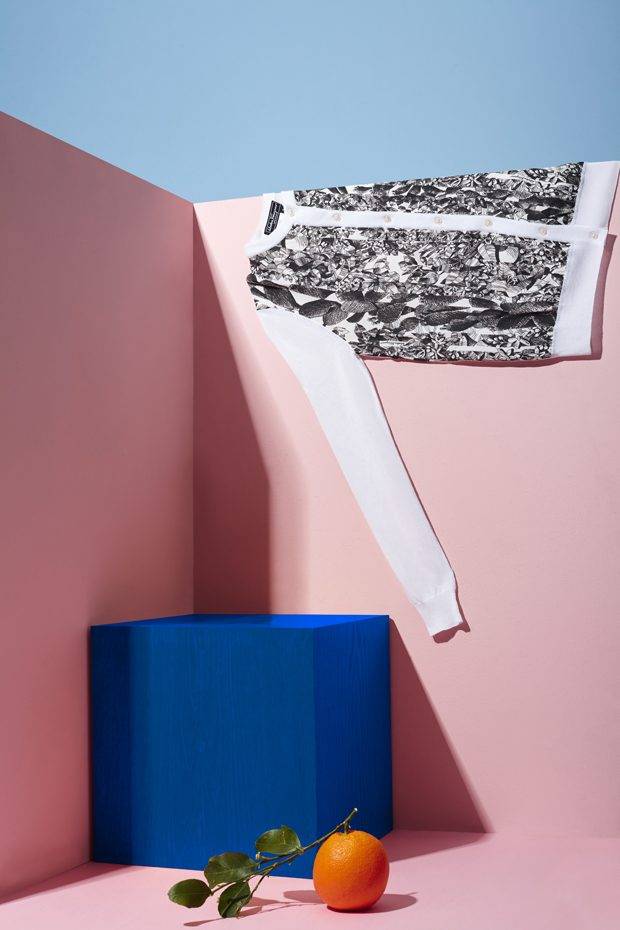 An item from Salvatore Ferragamo's Orange Fibre capsule collection
Orange Fiber does exactly what it says on the tin: a cellulose fibre similar to viscose, it is produced using the byproducts of the citrus juice industry in Italy and can be spun either into its own luxurious silky fabric, or blended with other fibres such as silk and cotton for a different finish. It gained the high fashion stamp of approval when the designer Salvatore Ferragamo used Orange Fiber to create a capsule collection, and it has also been used in H&M's Conscious Collection.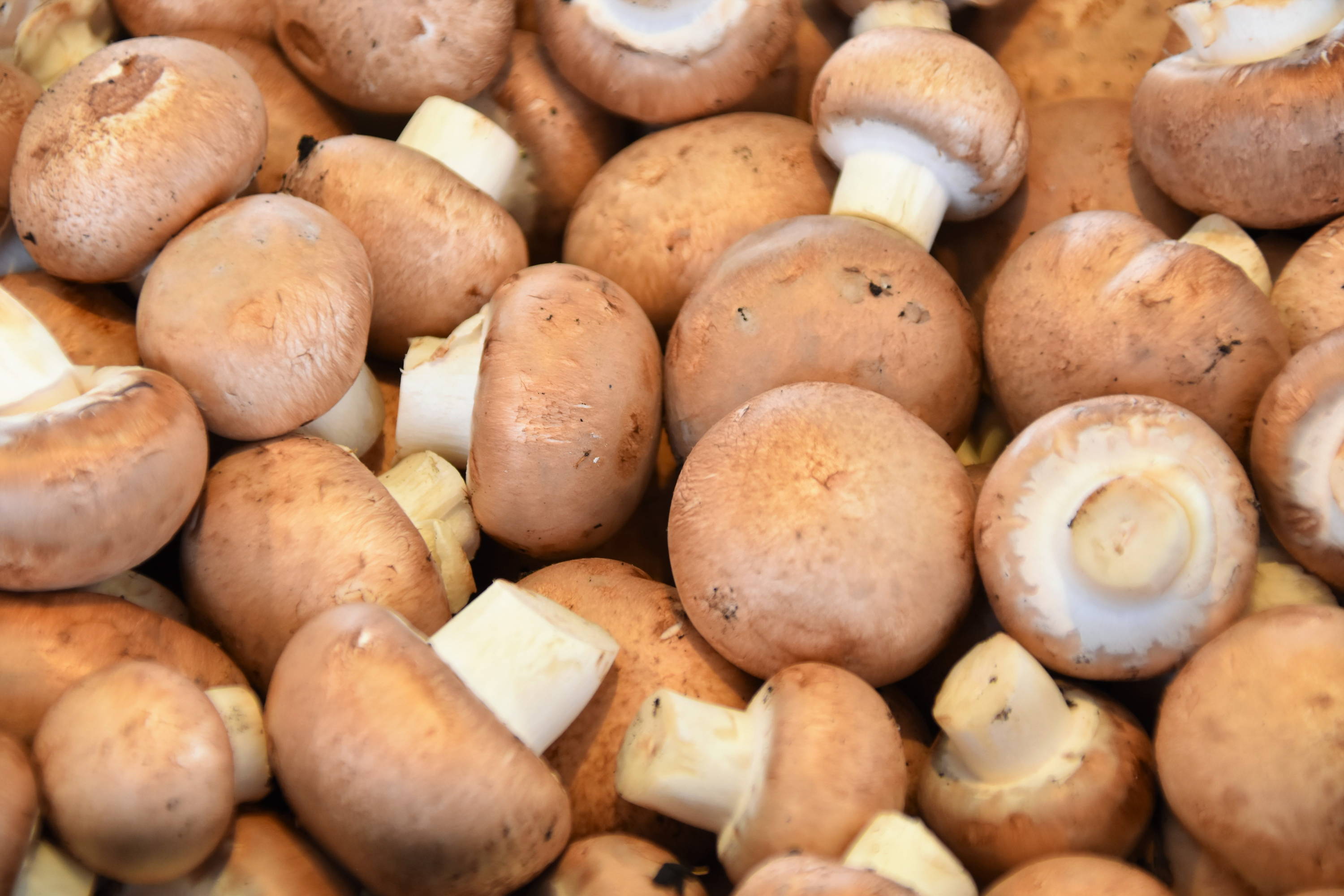 Get ready to have your mind blown a bit, because this time we're not talking about byproducts of the food industry. MycoTEX is a leather-like textile that is made out of mycelium, which is the spores of mushrooms. Because it is grown in a mould specifically for the garment that it will make, there is no waste whatsoever. There is no need for spinning yarn, weaving cloth, or even sewing garments. The finished garment can be repaired or altered using the same process - for example a dress could be adapted to suit changing fashions, or the hem made longer - and it is fully biodegradable when it reaches the end of its life.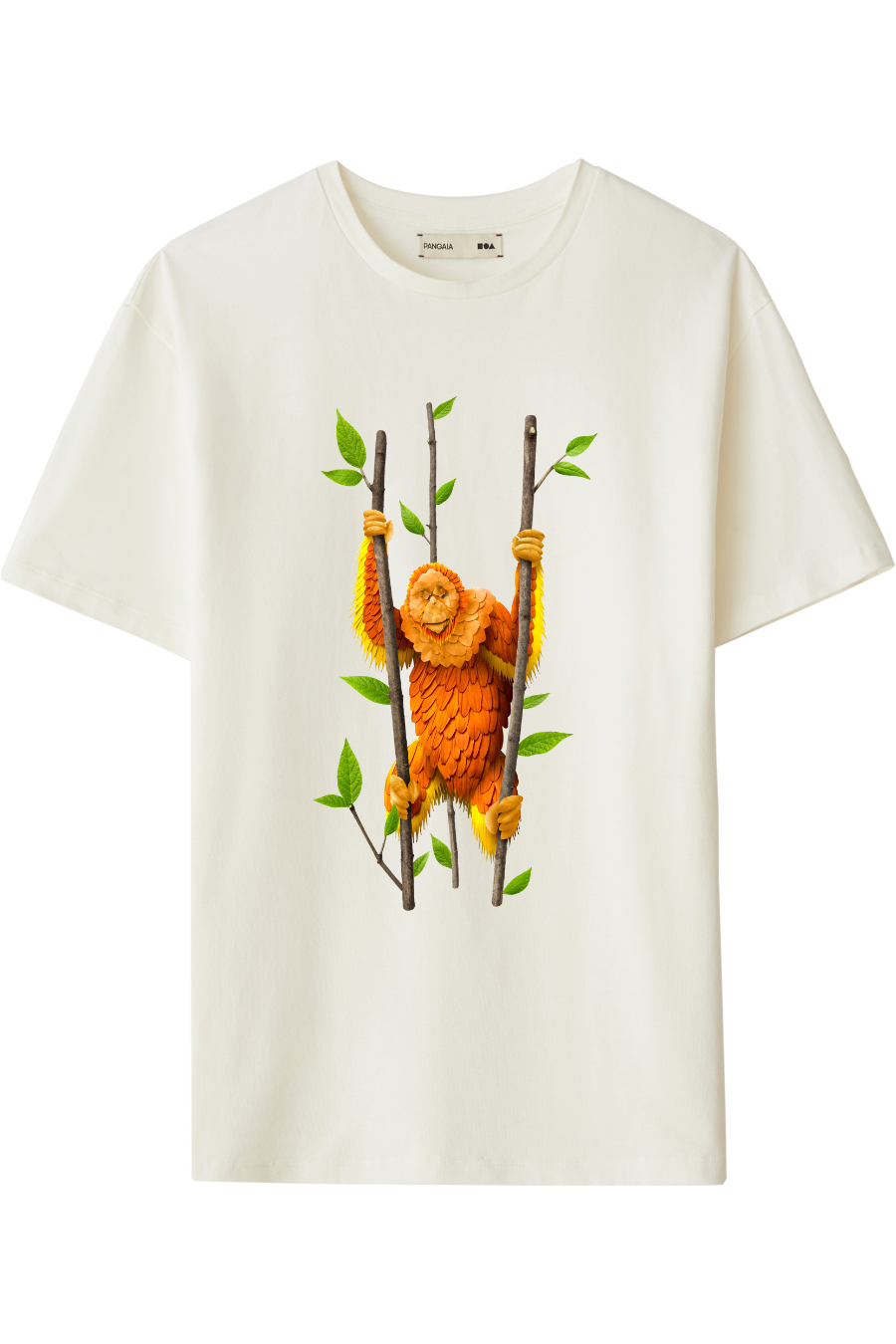 What if wearing a certain fabric actually brought you health benefits, as well as benefiting the planet? In addition to being a key ingredient for sushi, seaweed can be spun into a cellulose fibre similar to lyocell, and grows abundantly and naturally in the ocean, meaning it doesn't use land, water or pesticides. It's also lightweight, absorbs moisture 50% faster than cotton, and retains some of the seaweed's health benefits, such as containing nutrients and being an antiinflammatory - all facts that are not lost on sustainable casualwear brand Pangaia, which uses seaweed fibre in some of its products. Oh, and it's biodegradable, too.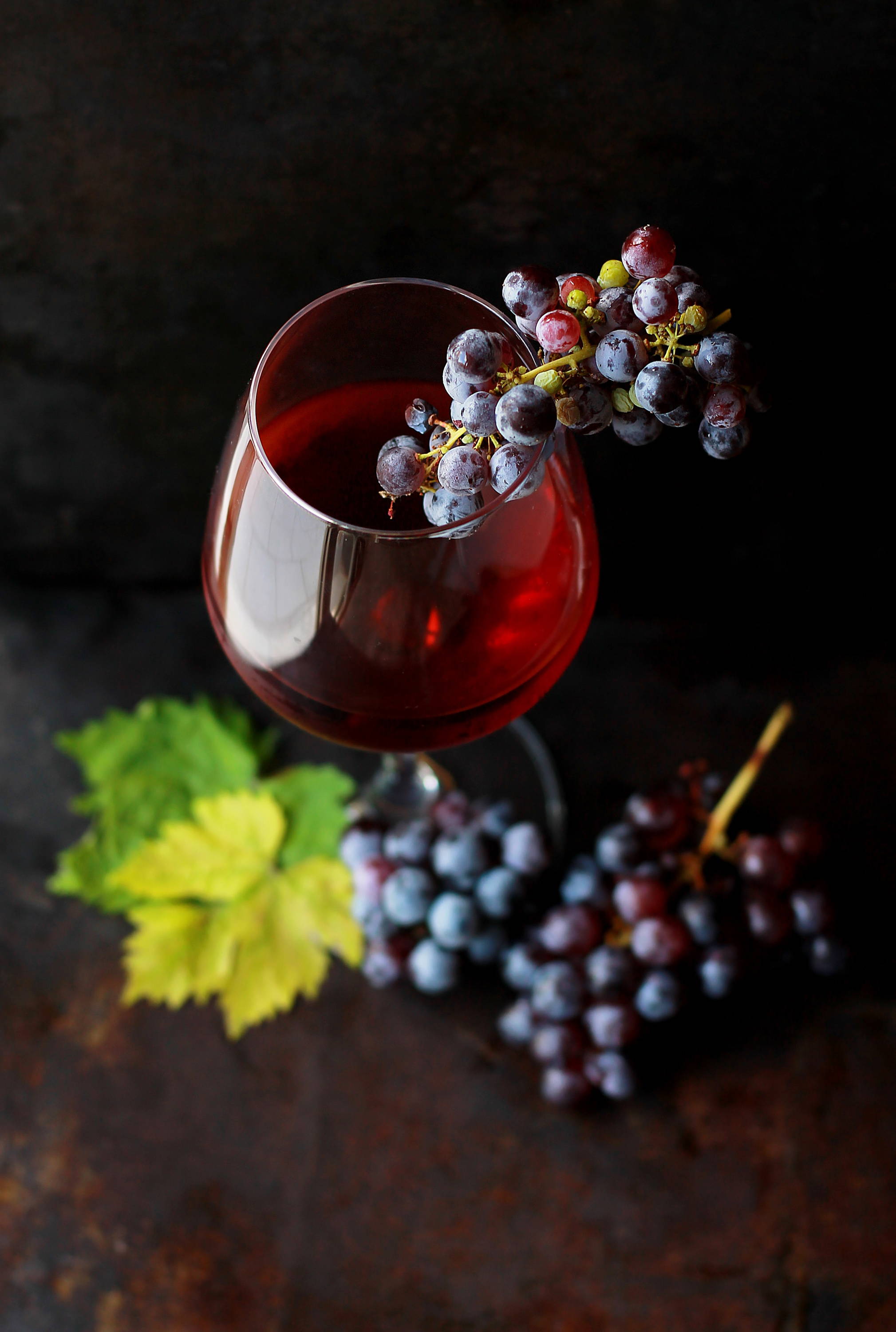 Italy is well-known for delicious wine and quality leather, but now these two industries have collided to create a cruelty-free leather-like product from grape marc, which is the skins, stalks and seeds that are discarded during the winemaking process. This is exactly what Vegea does to make its "wine leather", a 100% sustainable, 100% vegan product, which can also be recycled into more wine leather at the end of its life.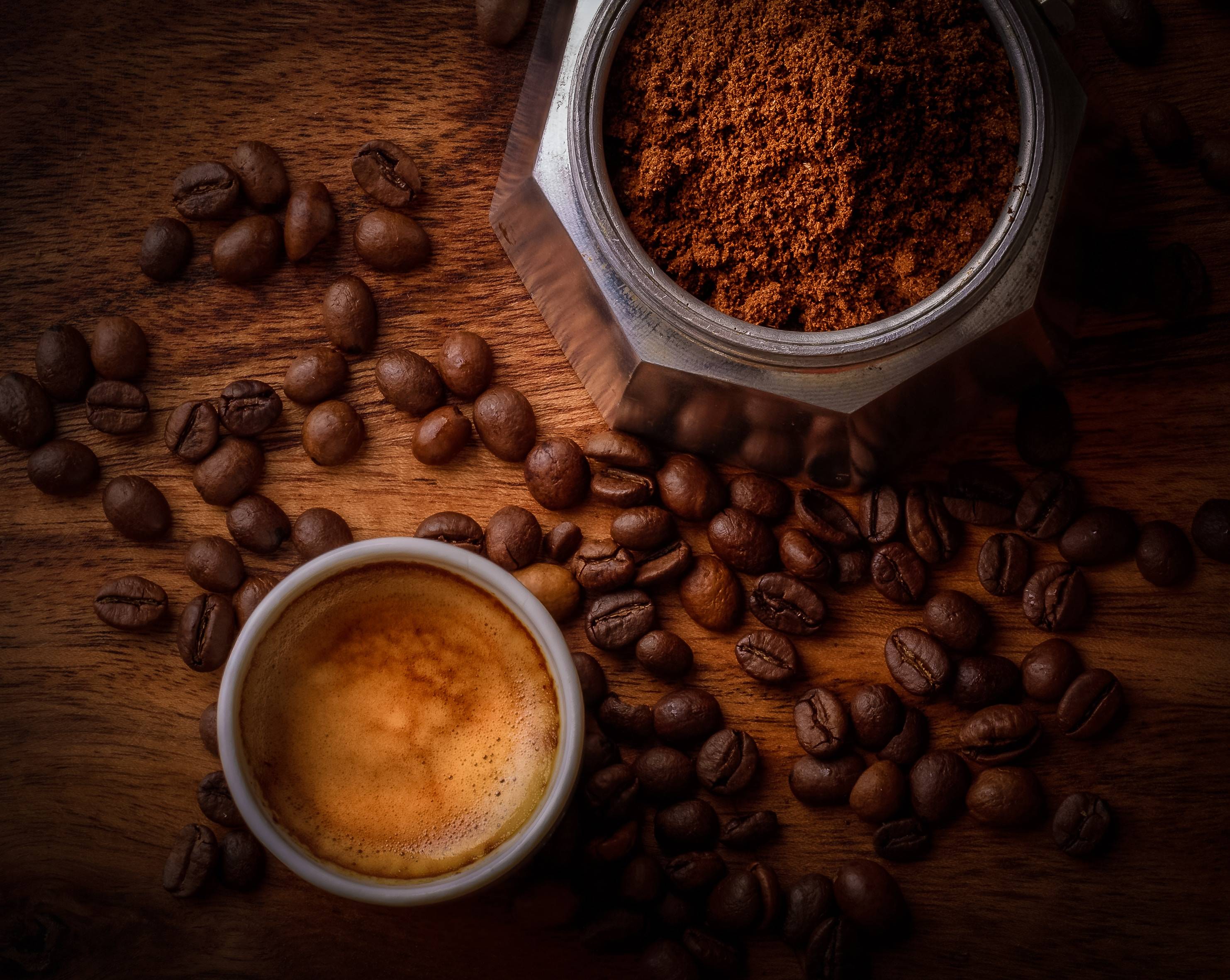 Coffee culture has exploded in the last couple of decades - imagine the amount of used coffee grounds there must be in the world! So it's a good job that they can be put to good use: as well as possibilities in the beauty industry (Upcircle uses them in their face scrubs) and back in the coffee industry (Kaffee Form makes them into reusable coffee cups), they can be used to coat fibres which then gives garments amazing qualities. S.Café® produces recycled coffee ground fabrics that absorb odours, reflect UV rays and dry 200% faster than cotton.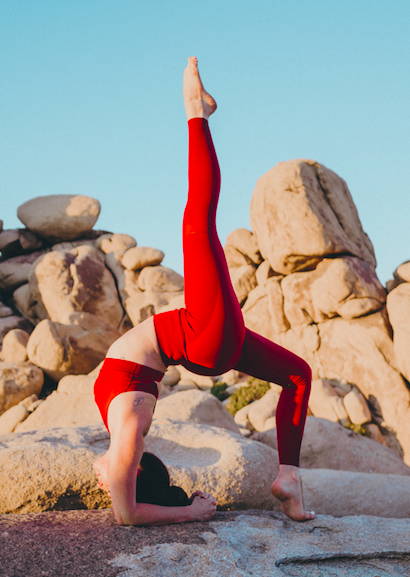 Cocona is a fabric made from recycled coconut shells, which are a byproduct of the food industry. Similarly to fabrics made with coffee grounds, it is ideal to use for athletic wear as it is lightweight, breathable, and wicks moisture away from the skin, as well as being quick drying, wrinkle resistant and having UV protective qualities.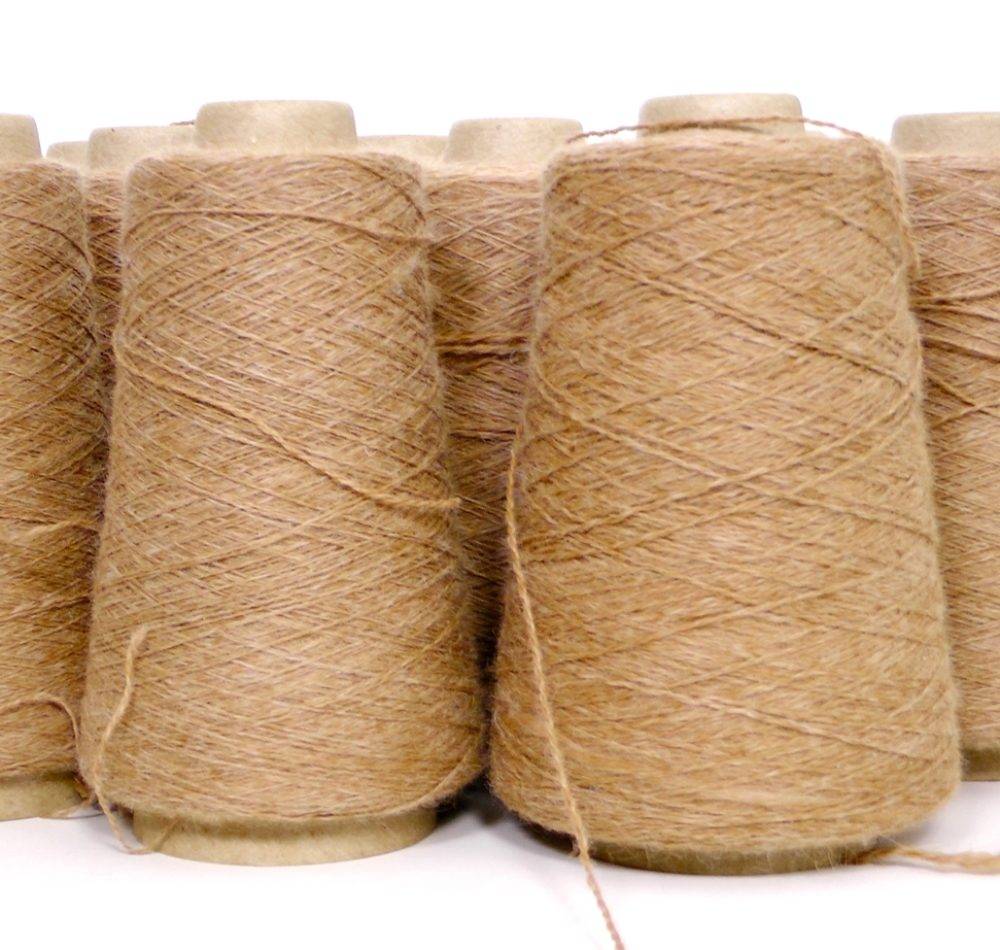 People have been trying - with varying success - to make fabrics from milk protein since the 1930s. Qmilk is a modern fabric made from protein found in spoiled milk which would have otherwise been wasted. The production process results in zero waste, requires no harsh chemicals, and uses less water than other milk-based fabrics. It can be spun with wool, cotton or viscose and has a soft feel on the skin.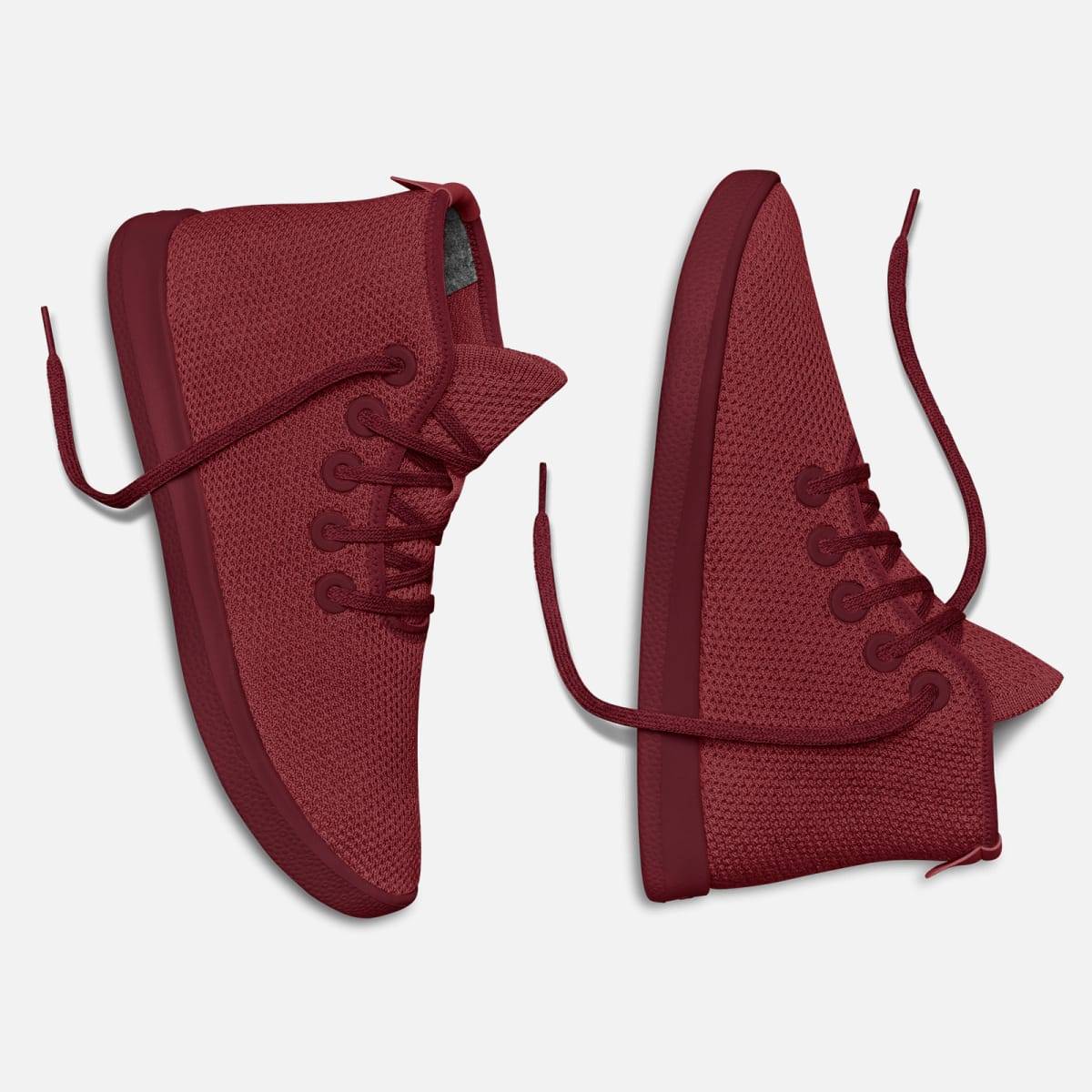 Oil can be harvested from sugar cane to produce a rubber-like material that's ideal for using as the soles of sneakers. Allbirds have developed something called SweetFoam™️️ using this process - it's better for the environment than man-made rubber which relies on petrochemicals to make the plastic, and is also the world's first carbon neutral EVA sole.
100% of profits from the sales of #TOGETHER products go to charities that advance the Sustainable Development Goals. Find out more here.