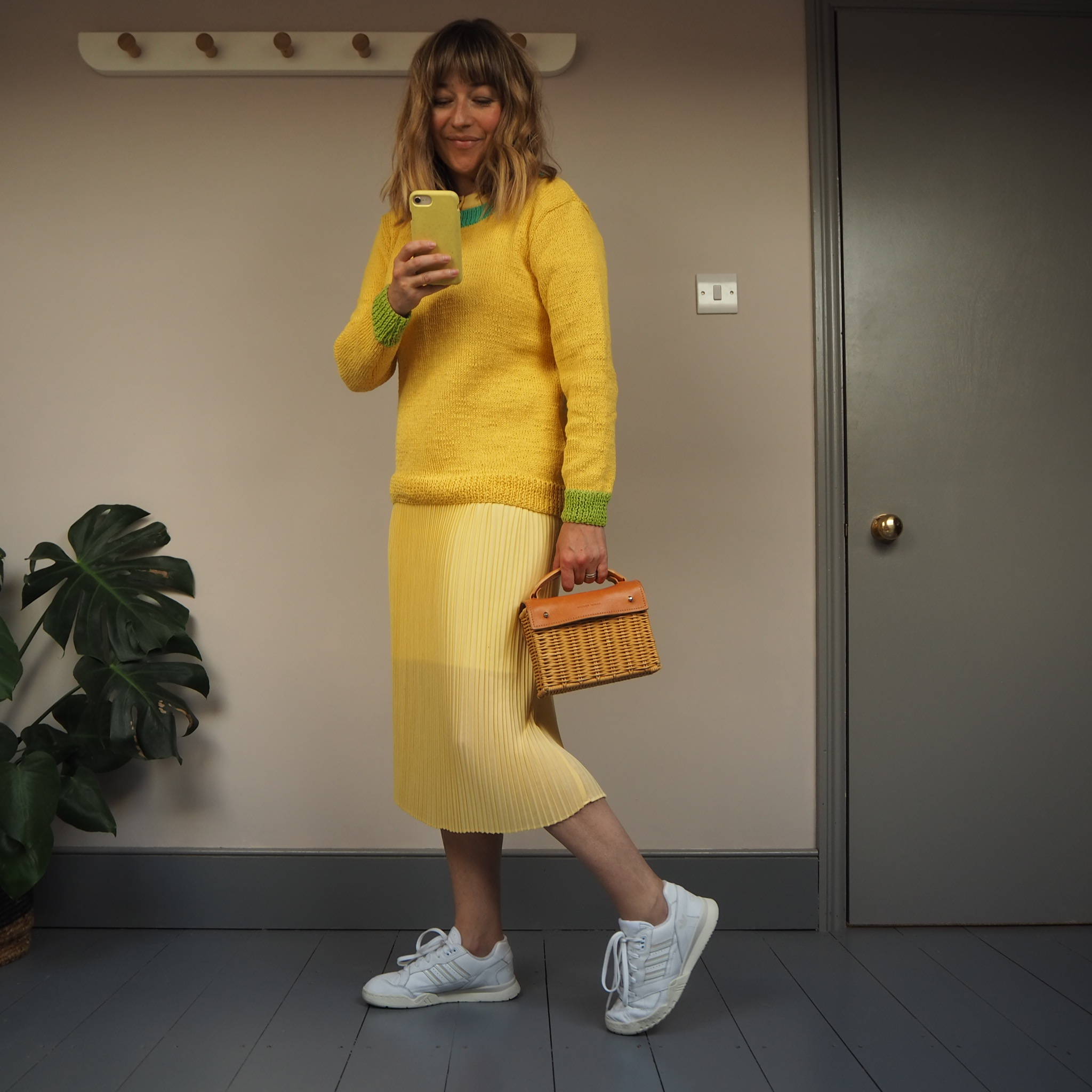 Goal 12: Responsible Consumption and Production
11 WAYS TO SHOP RESPONSIBLY (AND STILL LOOK STYLISH)
Hannah Rochell is #TOGETHERBAND's deputy head of content, and a fashion writer and blogger. Here she tells us what she's learnt on her journey to being a more sustainable shopper.
By hannah rochell
21 september 2020
Sustainable fashion has become a buzzword, but having spent the last two years working in the field, I've realised that it's very difficult to make those two things truly go hand in hand.
As a fashion journalist and blogger, I was so disenfranchised with my own industry - the pace and pressure to buy new new new - that I made the decision in 2019 to stop writing about trends and to give up buying clothes altogether for a year, and I can honestly say that it's changed my life. I will never go back to consuming clothes at the rate I did from fast fashion stores that don't care for either the environment or the people that make their clothes.
But it doesn't mean that I've fallen out of love with the very thing that inspired me to work in the industry in the first place: style. I've just found a way of appreciating it in different ways, and in ways that don't exploit people or the planet. I'm not suggesting that everyone needs to do what I've done and give up buying clothes completely (although even if you just do this for a few months you may find it useful). But there are plenty of small actions we can all do to make a big difference when it comes to shopping responsibly. Here's what I've learnt...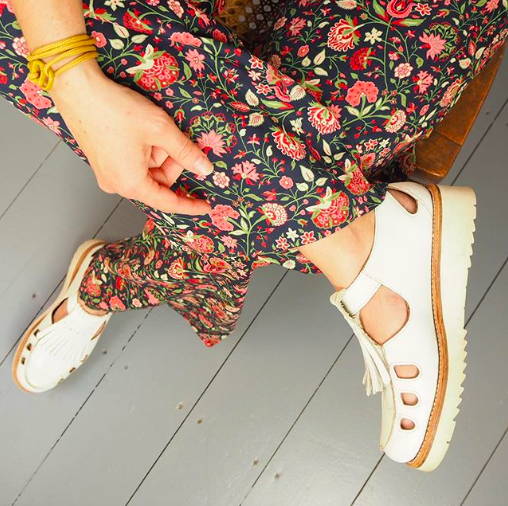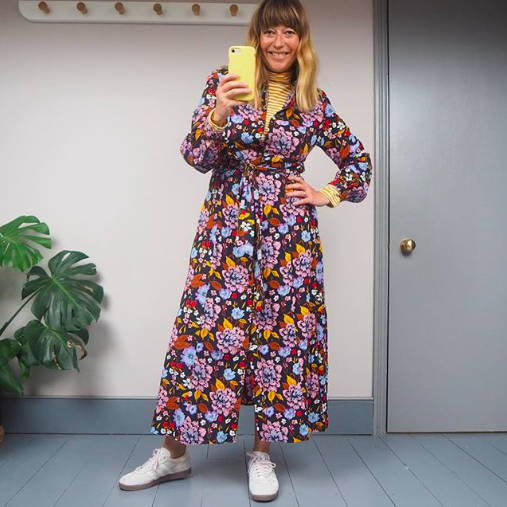 1. Be led not into temptation
One of the easiest ways to change your shopping habits is to remove the temptation to buy so frequently. I started by curating my Instagram feed, and unfollowed anyone who made me feel like I needed new stuff in order to be relevant. Now, it's filled not only with people whose style I really admire, but inspirational accounts that show clever styling tricks to make what you already own feel fresh. I've also changed the routes I walk to work to avoid "just popping in to the shops to see what's new" and unsubscribed from fast fashion mailing lists.

And I don't mean designer ones. Finding out that microplastics are released into the water system every time I wash a synthetic item of clothing was a big shocker for me. So I bought a Guppyfriend bag (available from Buymeonce.com) to catch those tiny particles in the washing machine, but that also meant checking the labels in all of my clothes before each wash to see if they needed to go in it. I couldn't believe how much polyester I owned! I also realised that I'd never previously taken any notice of what fabrics and fibres my clothes were made from, nor did I know much about what was good and bad. I've since educated myself and it's been a real eye-opener. When I start buying again, I'll avoid all virgin (non-recycled) polyester, as well as non-sustainable viscose, while embracing natural fibres like linen and organic cotton. (Learn more in our dedicated Fabrics and Fibres article).
3. Who made your clothes?
It's not just WHAT your clothes are made from that makes them sustainable or not, but WHO made them. Everything from cotton production to clothing manufacture has a sordid history of colonialism, slavery and exploitation, and shockingly, some of these things still happen in 2019. Any company making clothes and textiles should be able to trace their supply chain and tell you who made them, from crops and weaving, to sewing and selling. If you can't find any information on a company's website, ask them for it. If they can't answer, take your spending power somewhere that can.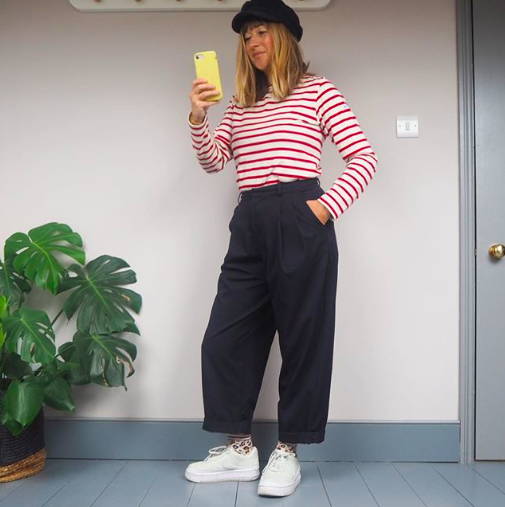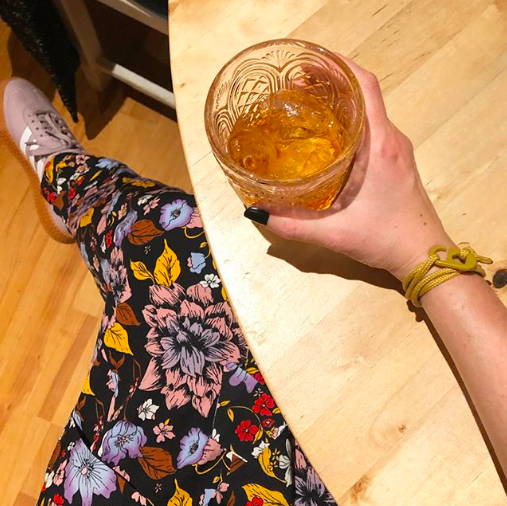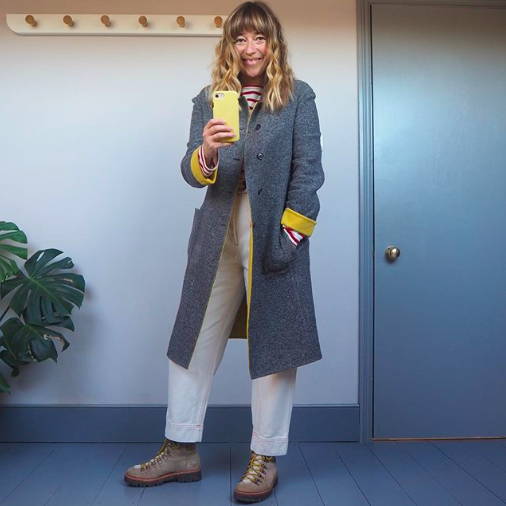 4. Wash less (your clothes, not yourself!)
We've all been conditioned into thinking we need to wash our clothes a lot more than they actually need. But when the CEO of Levi's admitted he hasn't washed his favourite 501 jeans for over a decade, it sparked a laundry conversation. Washing your clothes less frequently will not only save water, but will make them last longer, too. So next time you spill curry down your favourite sweatshirt (happens to the best of us), maybe just try a spot wash rather than a full-on load in the machine.
Something I've really enjoyed is discovering the really amazing brands that ARE sustainable and ethical. Sure, they're not on the corner of every high street, but making the effort to find them has been half the fun. Plus when I do start buying again from these labels, the chances of me wearing the same black and white spotty dress as everyone else are pretty slim. I found Instagram was a great place to start - search using hashtags like #sustainablefashion and #circularfashion and your algorithm will start making similar suggestions.
6. Sign up to a hire company
A new phenomenon is the clothing hire company sector, where you can either subscribe or pay per loan to borrow clothes. You can also sign up to loan your own wardrobe. One of the best things about the peer-to-peer hire companies such as The Nu Wardrobe is that they are far more size inclusive, and you can borrow from someone whose style you love.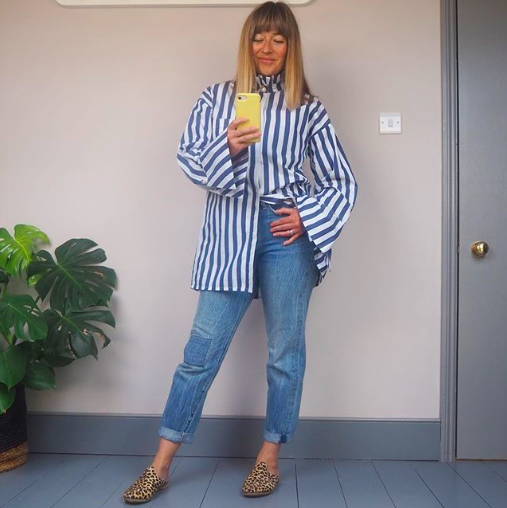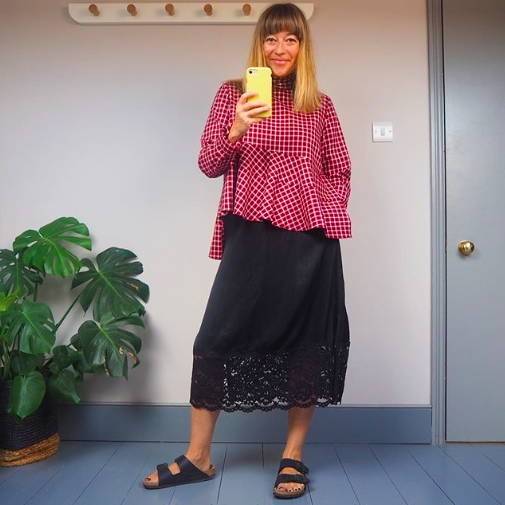 Hannah wearing clothes hired from Onloan
7. Learn how to repair (or find someone who can)
The chances are you're from a generation that didn't learn how to darn socks. But for our grandparents it was completely normal to not give up on an item of clothing just because it had developed a hole. The internet leaves you no excuse not to learn how to make simple repairs (there are literally thousands of tutorial videos) but if you find yourself with something more tricky, like a broken zip, ask your local dry cleaner if they can do the job instead.
8. Ask yourself questions before you buy something new
It sounds obvious, but asking yourself how often you think you'll wear something before you buy it might make you reconsider. How many other items in your wardrobe will it compliment? How quickly will it go out of fashion? And do you really, really love it? I also find that leaving some time to consider these things - perhaps a day or two - might make you realise that you didn't want that new coat/skirt/top in the first place. Or you might even forget about it completely…
9. Protect your shoes to make them last longer
The footwear industry faces a lot of issues when it comes to sustainability and responsibility, from plastic use and animal welfare, to the exploitation of workers in shoe factories, so making sure the shoes you do buy last as long as possible is a great way of doing your bit. Simple things like using a suede protector spray, for example, and even just checking the weather report before you put your shoes on, could make the difference. And invest in a decent shoe cleaning kit, including a coarse brush for removing dirt, a suede brush, and a universal cleaner (I love Crep Protect for this).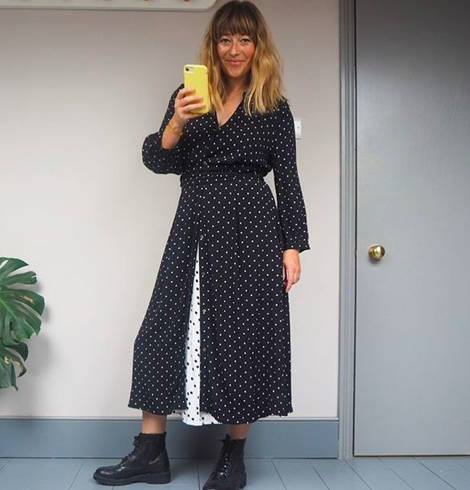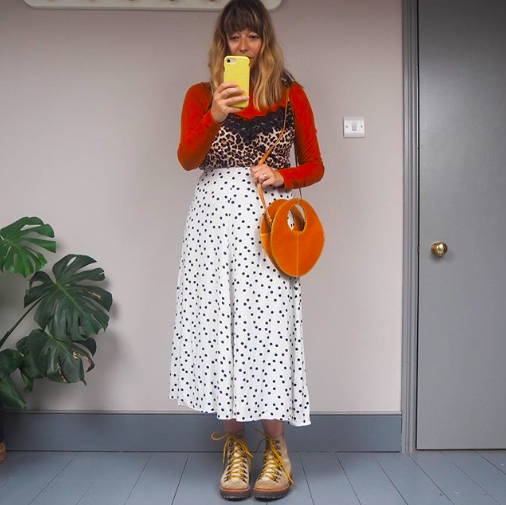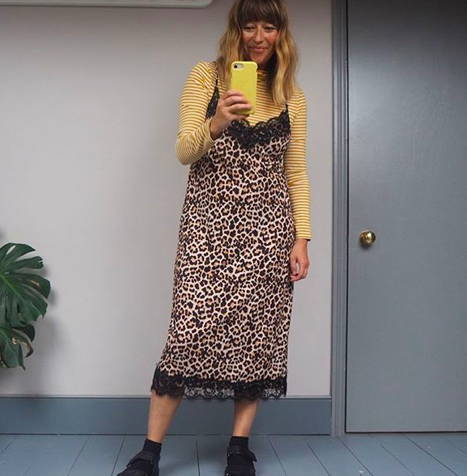 Some of Hannah's outfits from the #iworeitagain challenge
10. Set yourself a wardrobe challenge
Learn more about what your existing wardrobe can do by setting yourself a challenge. I recently took part in #iworeitagain on Instagram - the idea is to carry over one item from your outfit to the next day every day for a week. It makes you think outside the box when it comes to styling what you already own - wearing a dress as a skirt, for example - and helped me realise that right now I have all the clothes I need already.
11. And finally...don't punish yourself!
Once you start learning about everything the fashion industry has been doing badly and how your shopping habits fit into that narrative, it's easy to feel really guilty for everything you did before you knew. I have those moments. But if everyone made manageable changes, the world would be a better place. And by talking about what you have learnt to your friends and family, you'll be doing a great job of spreading awareness about shopping responsibly. So don't beat yourself up about your polyester collection - celebrate what you've learnt instead, and spread the word about the positive things we can all do.
You can follow Hannah and her sustainable fashion journey on Instagram @hannah.rochell and at EnBrogue.com.
100% of profits from the sales of #TOGETHER products go to charities that advance the Sustainable Development Goals. Find out more here.