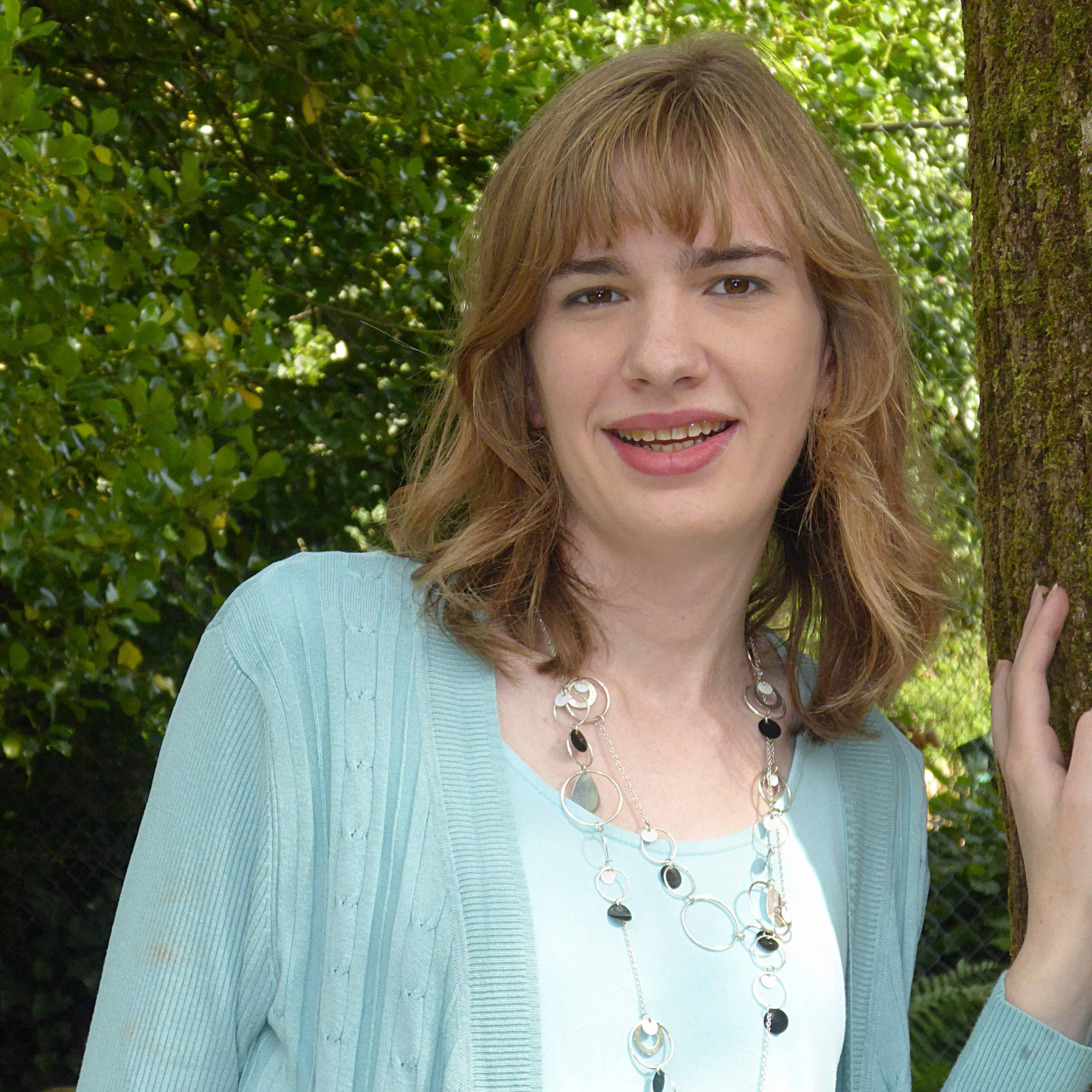 Trans activist Hannah Watson
Goal 10: Reduced Inequalities
'this won't improve the life of the average trans person'
The cost of a gender recognition certificate has been cut from £140 to £5, but this doesn't address the real issue, say campaigners
By emma elms
15 november 2021
'I've lived in my gender for seven years and still don't have a gender recognition certificate. It was never really important to me,' says Hannah Watson, 28, a trans activist, who knew she was transgender from the age of six and finally underwent surgery in 2019 to complete her transition.
The UK government announced in May that the cost of applying for a gender recognition certificate (GRC) was being reduced from £140 to £5, as part of changes which the government said would help to make the application process 'simpler and much more affordable.'
Hannah, along with other trans campaigners, feels this an over-statement. 'I honestly feel it's just lip service,' she says. 'It's nice they've acknowledged that it was completely inaccessible to people on lower incomes and the fact it cost £140 was shocking ­– the idea that people have to pay money just to be themselves! I'm glad they've got rid of this fee, but it's only a drop in the ocean. The real hurdle with the gender recognition certificate is that you have to provide evidence for two years of living in your applied gender to a council of people who don't even know you. This change won't improve the life of the average trans person.'
Liz Truss, the women and equalities minister, claims the fee reduction will make the process 'kinder and more straight-forward' but many trans people, who've been through the application process themselves, say this will make little difference, as the whole system is incredibly invasive, requiring applicants to share sensitive medical details.
'Clearly it's an improvement, but it's nothing really!' says Jane Hamlin, President of The Beaumont Society, the UK's biggest transgender support group. 'It's a small step in the right direction but it's probably the least of our worries. £140 was an unnecessary fee and if the process was simpler as we've all been advocating, then there probably wouldn't be a need for a fee at all anyway.'
Jane, one of the UK's leading experts on trans issues, who remained married to her wife Barbara, after transitioning in later life, applied for her own gender recognition certificate in March 2015. For complicated legal reasons, Jane wanted to wait for the Equal Marriage Act (2013) to be passed before applying, to ensure she could remain married to her much-loved wife Barbara, who gradually accepted that her 'husband' was female inside and wanted to live as a woman.
'When I applied I had to supply a thick wodge of documentation – originals of everything, not even photocopies,' Jane recalls. 'I didn't mind sending my birth certificate and the deed poll showing my change of name, but I wasn't happy about having to send in all my medical reports. My surgeon had to outline everything he'd done to me and the consultant at the gender clinic who'd originally diagnosed me with gender dysphoria had to provide a detailed statement with their rationale. I had to send these reports to random strangers in an office who could mistakenly send my intimate, personal details all around the world at the click of a mouse, so that's a major issue.'
Jane was uncomfortable knowing that her copies of confidential medical records were floating around an office, even once the originals had been returned to her – something that may discourage many people from applying.
'My application was number 4403 and at that time over 100,000 people must have transitioned so clearly trans people weren't applying for a whole range of reasons and the process wasn't meeting the needs of the trans community,' she adds.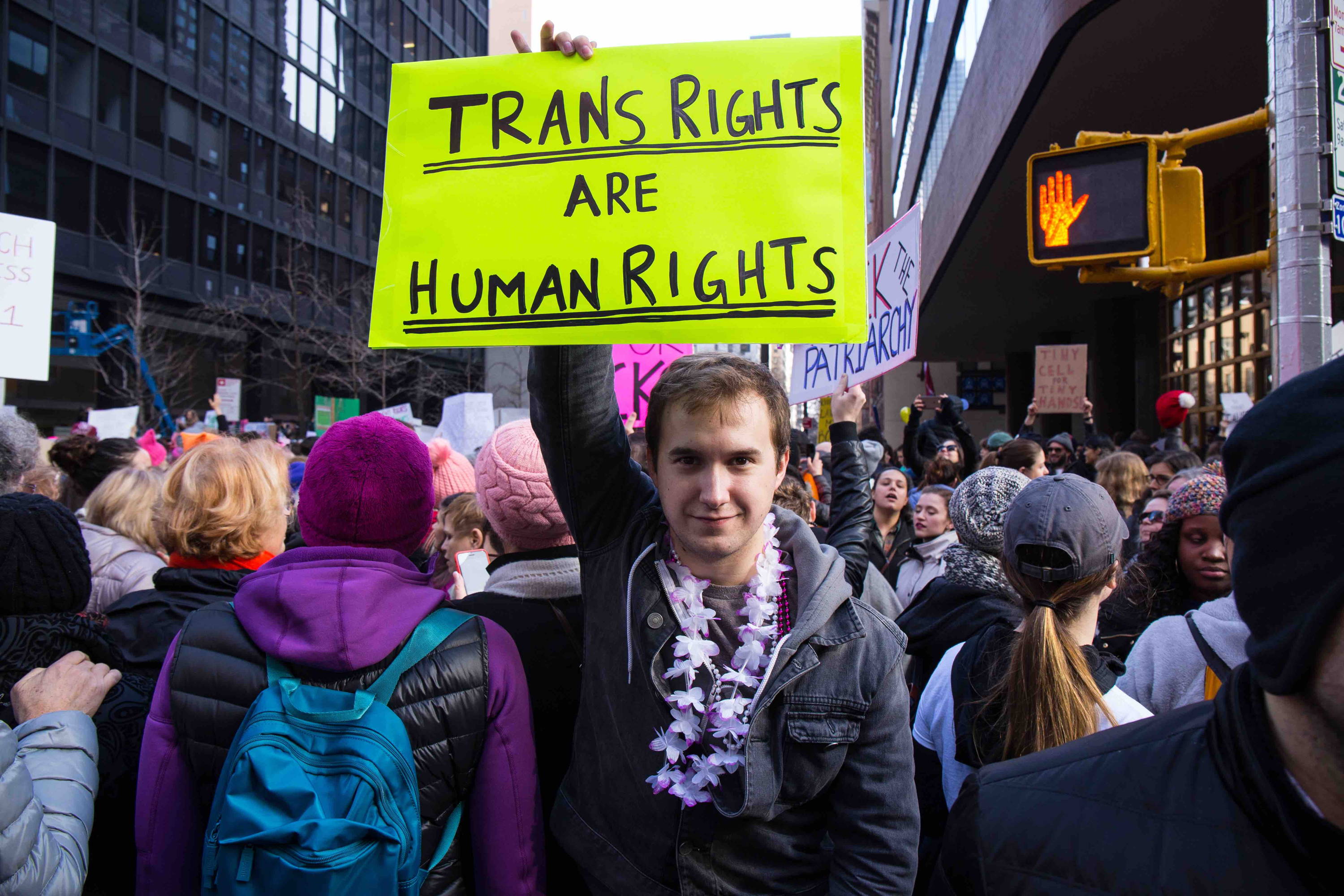 Under the Gender Recognition Act dating back to 2004, a transgender person has to wait two years, be reviewed by a specialist panel and until now pay £140 to be able to legally change their gender. Despite this lengthy process, a desire for a new birth certificate and to keep her marital status, made Jane decide to apply regardless.
For Hannah, the benefits simply weren't worth it. 'A gender recognition certificate doesn't really do that much these days. I've got a passport and driving licence in my 'new' name and I didn't need a GRC for that.'
She also points out that unless you're employed and organised about filing your payslips, the process can be even more difficult. 'If you're on benefits, you need to provide two years of benefit statements – who's realistically going to keep all those?' Both Hannah and Jane agree that the fact you have to ask your boss to provide a report confirming you've transitioned is also an embarrassing requirement.
Image: Actor Elliot Page came out as trans last year
Alex Woolhouse, Legal Strategy Coordinator for Mermaids, the UK's leading LGBTQ+ charity for non-binary and gender-diverse young people and their families says, 'We welcome the lowering of fees, but we must keep questioning this lengthy, often invasive process and ask why non-binary people and those under 18 are not being afforded the same opportunity.'
She explains that a GRC 'offers certain protections for trans people that can ensure safety at work, in education and other environments but not extending this to those under 18 is putting young trans and non-binary people at unnecessary risk.'
Campaigners would like to see several further changes including the removal of the 'spousal veto'. This is where a married trans person has to get not only a signature from their partner as part of the GRC application process but the partner also has to swear an oath confirming consent before a magistrate (or commissioner of oaths) who has to witness the signing. For Jane's application, her wife, Barbara had to do both.
We also need a legal system of recognition for non-binary people – given over half of 14,000 transgender respondents to the National LGBT Survey identified as 'non-binary.'
'For the GRA to be available to all, it must recognise gender diversity,' says a Mermaids spokesperson. 'There is no legal recognition in the UK of non-binary people despite them making up a sizeable portion of the trans community. GRA reform needs to result in non-binary people being able to obtain legal recognition too.'
In Ireland, the same form is only four pages long, compared to the UK's form which is 16 pages long, according to Jane. She emphasises we have a lot to learn from this simplified process, which requires no medical input at all. Let's continue to raise awareness in the hope that one day no one has to go through this painful process to be legally recognised as the person they are inside.